Making spaces safe in difficult times
Pinnacle Group's specialist cleaning team are delivering an unparalleled service, giving you the peace of mind that your corporate, educational or residential spaces remain safe.
Our specially developed cleaning system provides a cost-effective and long- lasting antimicrobial surface protection using electrostatic technology. This technology provides surface attachment and coverage surpassing all commonly used methods on the market.
With antiviral properties lasting for 25 days, our treatment ensures that your space is safe for use, and remains sanitised even as surfaces are touched and used by your customers.
We have been delivering facilities management services for 25 years. Our Specialist Cleaning Teams are comprised of highly trained and experienced staff, who are able to disinfect spaces efficiently, with minimal disruption to the day-to-day of your premises.
We are able to deliver nationwide at extremely competitive rates. To find out more or to discuss your requirements, contact our team today: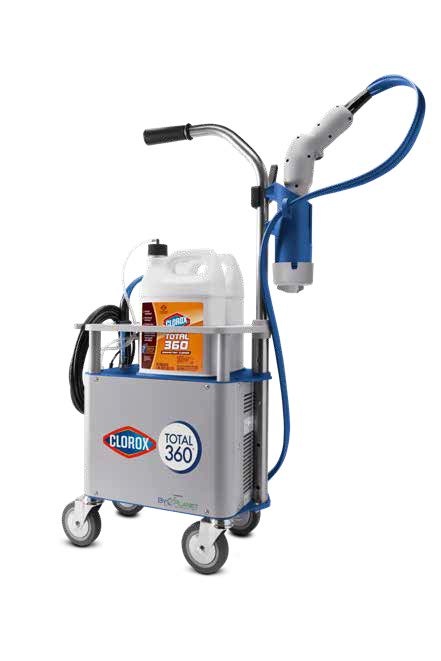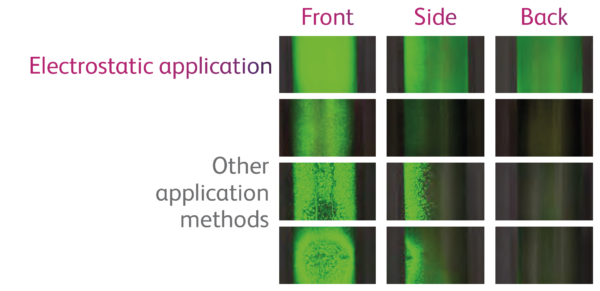 Electrostatic technology
providing unparalleled cleaning verses traditional applications
Traditional cleaning methods currently being used to tackle COVID-19 deliver very small droplets that passively deposit on surfaces based on the direction of spray and the effect of gravity, which may result in uneven coverage.
Our electrostatic application delivers charged droplets that are actively attracted to surfaces, including the back, sides and crevices, regardless of the direction of spray for complete wrap-around disinfection coverage.
The effectiveness of this application method means more efficient sanitation of your premises. Sites are safe for use immediately after application and in combination with our antimicrobial cleaner, remains safe for 25 days.
The electrostatic effect provides wraparound coverage and superior surface coverage to provide better, long lasting protection.
Antimicrobial Protection Technology
Cutting-edge Cleaning
We use cutting-edge residual antimicrobial protection chemicals to ensure effective and long lasting sanitation. Our independently certified and accredited chemicals are water based, contain no alcohol or harsh chemicals and are environmentally-friendly.
Our solution creates a monomolecular layer on surfaces, killing germs for 25 days from the time of application, without leaving harsh or poisonous substances exposed. The product provides physical protection and disruption of viruses, attracting, piercing and killing them.
With a drying time of less than one minute, surfaces can be quickly and efficiently disinfected, and ready to use immediately.
The Results
Our cleaning product kills germs on all surfaces for 25 days, even after routine cleaning and contact of surfaces. It will even kill germs on the skin for up to 24 hours, even after washing. It can be applied to textiles and is safe to use in dining environments as it is food safe and uses no poison, alcohol or harsh chemicals, unlike most disinfectants.
In familiar scenarios, such as a delivery driver touching a door handle, the residual chemical action provides the reassurance that despite being touched, handles and contact points remain safe for the next user.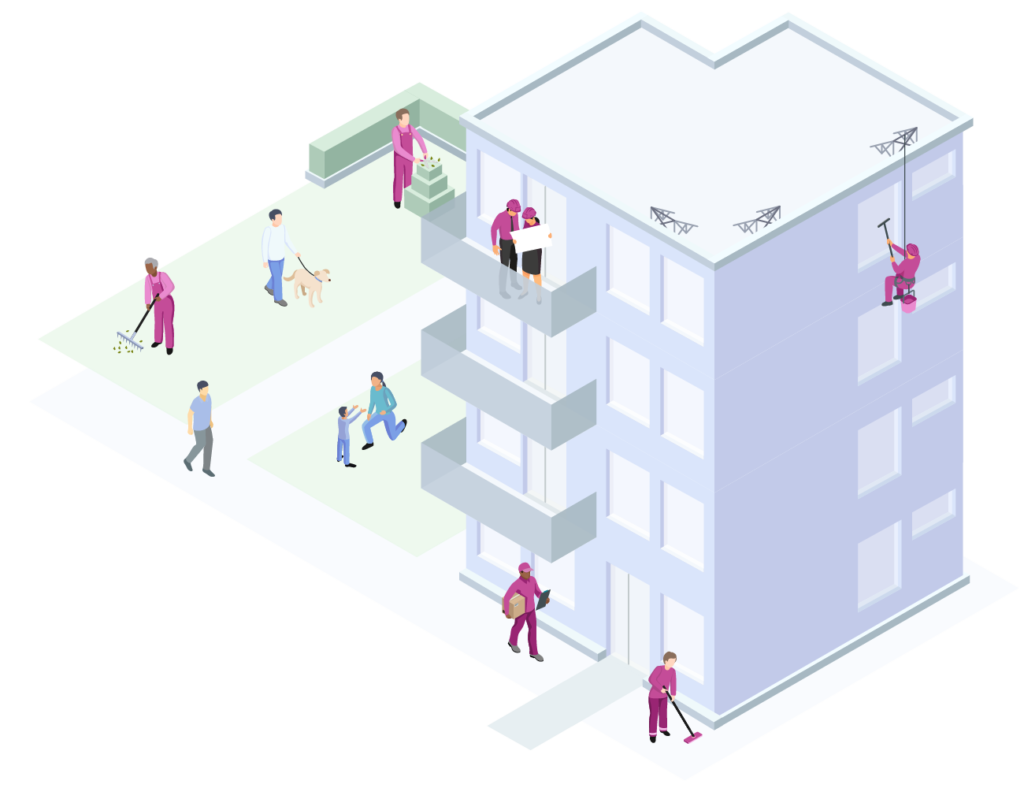 About Us
Pinnacle Group has been delivering strategic Facilities Management (FM) services nationwide for 25 years. We provide services to over 300,000 homes, 200 schools academies and 80 public buildings. 
We are proud to be able to offer specialist cleaning services at a time when sanitation has never been more crucial to public safety. Our Specialist COVID Cleaning service is designed to help support communities and businesses by providing on-demand service provision to ensure your spaces are safe and sanitary.
We would be delighted to discuss your requirements and what our specialist service can provide. Please get in touch to find out more.