National Accommodation Management Services
We are delighted to have been appointed to manage 49,000 Service Family Accommodation homes on behalf of the Defence Infrastructure Organisation/Ministry of Defence.
Our offer places Armed Forces Personnel and their families at the heart of the service and recognises that there is a 'family behind every door'. Introducing innovative technology and digitalisation will enhance the lived experience by maximising customer choice.
About Pinnacle
Building on our extensive housing services expertise and experience, across public and private sectors, we will offer service personnel and their families a real step-change in customer experience.
We will work closely and collaboratively with key stakeholders including the Service Families Federations, repairs and maintenance providers and our own delivery partners, such as Sopra Steria, Pickfords and Orchard & Shipman to deliver and enhance the service.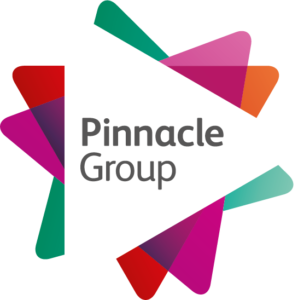 "Securing the right to manage Service Family Accommodation on behalf of the Defence Infrastructure Organisation is a huge honour and responsibility for our business. We are a new player in the eyes of DIO/MoD and appreciate the trust the DIO have placed in us. This is a massive achievement and significant stepping-stone for our business to grow and prosper."
Our Values
Pinnacle is built on five core values that are at the heart of our way of thinking, doing and seeing.
Our Team
Our leaders have a wealth of experience across sectors and disciplines. Our people bring expertise and commitment to Pinnacle and drive our teams and projects forward.
Where we work
Our service infrastructure is centred on the needs of our customers as well as the desire to 'localise' service delivery wherever we can.
"We will bring a fresh approach to the delivery of accommodation services for all those in Service Family Accommodation. My team are passionate about transforming delivery, enhancing the use of technology and providing a more convenient, accessible and valued service. I know that as a business, we will all work tirelessly to ensure this contract is a huge success."
Learn more…
Speak to our Team to learn more about Pinnacle and our mobilisation of the NAMS contract:
Join the team
We currently have a number of exciting opportunities to join us at the start of this exciting project and to join a well-established and growing company.