Yorkshire Three Peaks Success
Recently, a team of colleagues from our Facilities Management (FM) division who are based in Leeds, took on the Yorkshire Three Peak challenge to raise money for Fairfield School in Batley, where Pinnacle Group provide hard and soft FM.
On Friday 17th June a team of 15, including 11 Pinnacle colleagues and staff and Governors from Fairfield set off at 6am to tackle 26-mile trek. A classic trekking challenge, the route took in summits of Pen-y-ghent (694m), Whernside (736m) and Ingleborough (723m).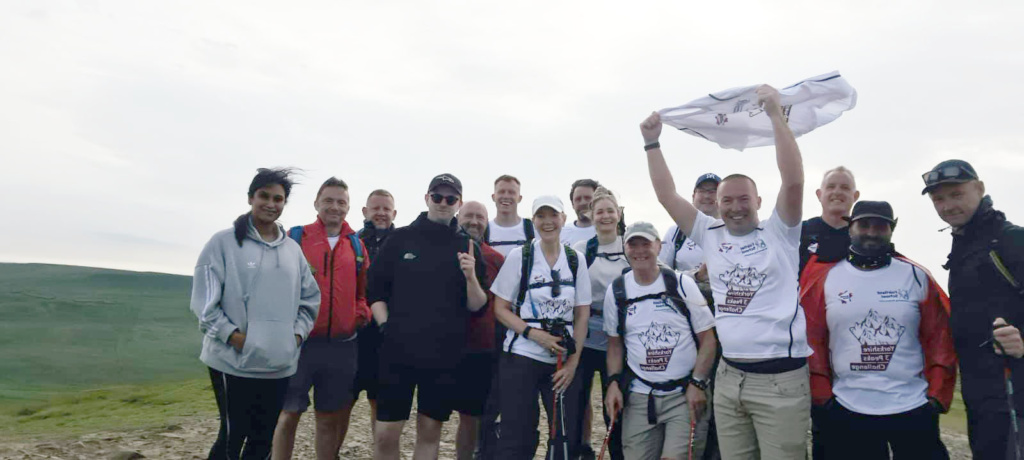 Assisted by the Pinnacle Group support vehicle, providing sandwiches, energy drinks and much needed pep talks, team members each burned in excess of 4,000 calories taking on some extremely difficult terrain. Over the course of many thousands of steps, and much blood, sweat and tears, the team successfully conquered the challenge in just over 12 hours.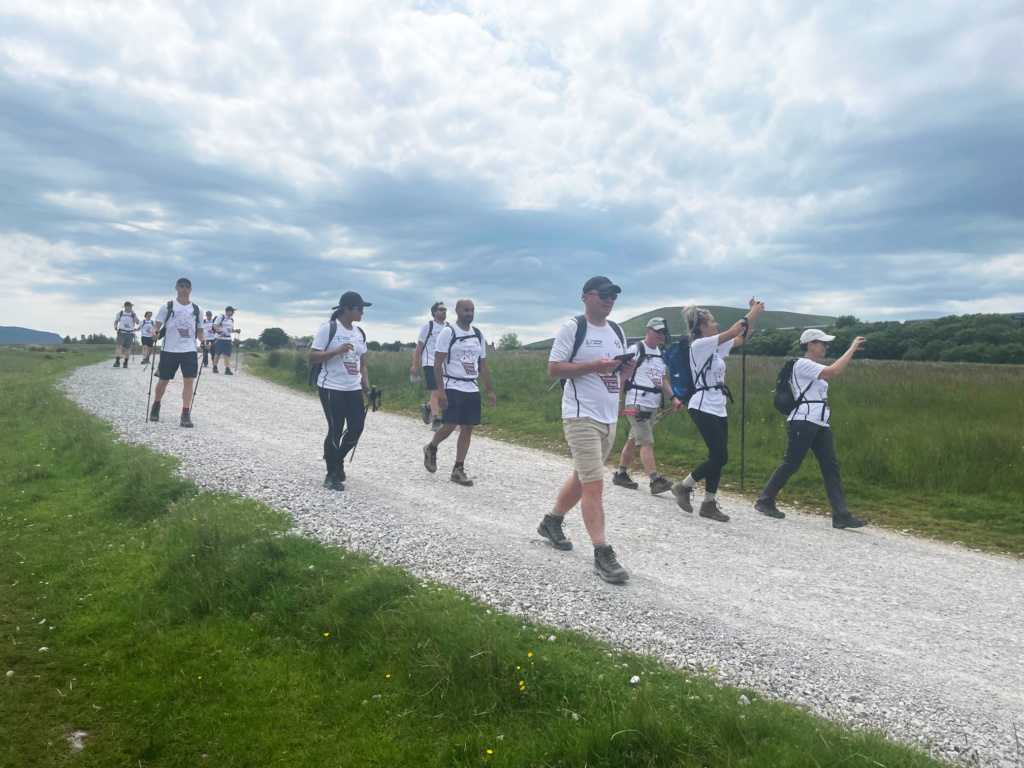 Thanks to their efforts, the team have now raised over £1,000 for Fairfield school. The money raised will go towards developing the school playground. Currently a large open concrete space, the playground will be transformed into four separate smaller areas with a safer soft crumb ground and artificial grass. These will consist of:
A 'bike zone' to resemble a miniature formula one racetrack for bikes and trikes, complete with shed storage space;
An 'Active Zone' with a roundabout, swing, climbing frame, sunken trampoline, bridge, tunnel, and den;
A 'Gymnasium Zone' for our more active pupils to burn off some energy; and,
A 'Relaxation Zone' with a sensory gazebo, seating area with planters and focal feature, interactive pathway with a sensory tambour tunnel.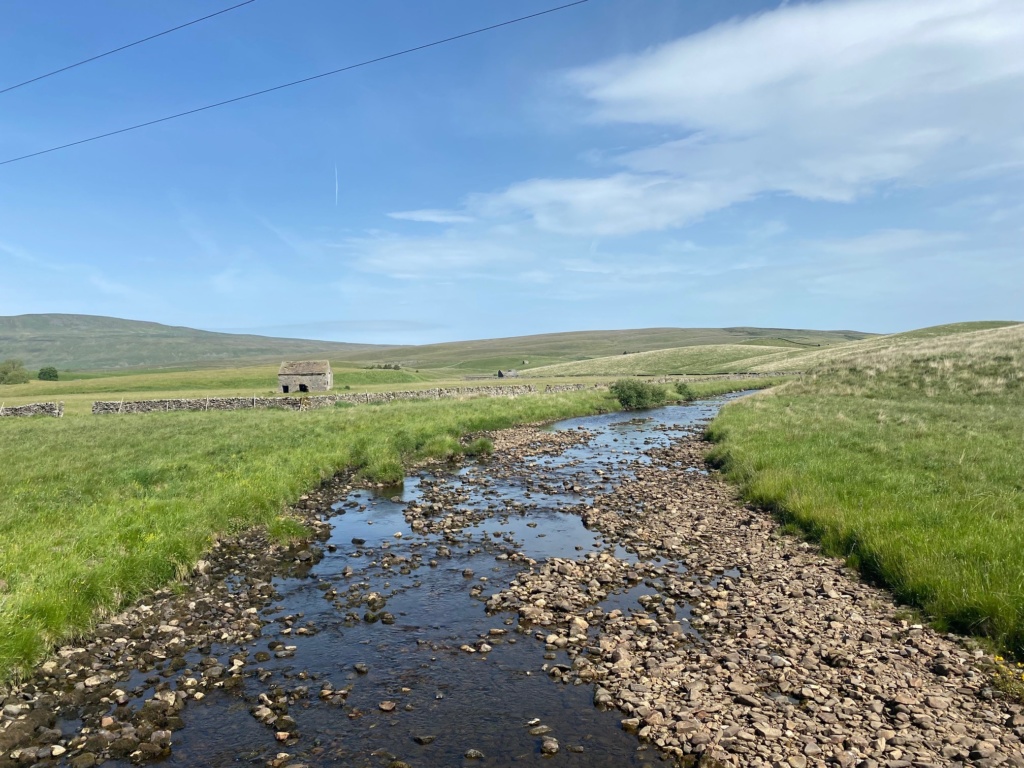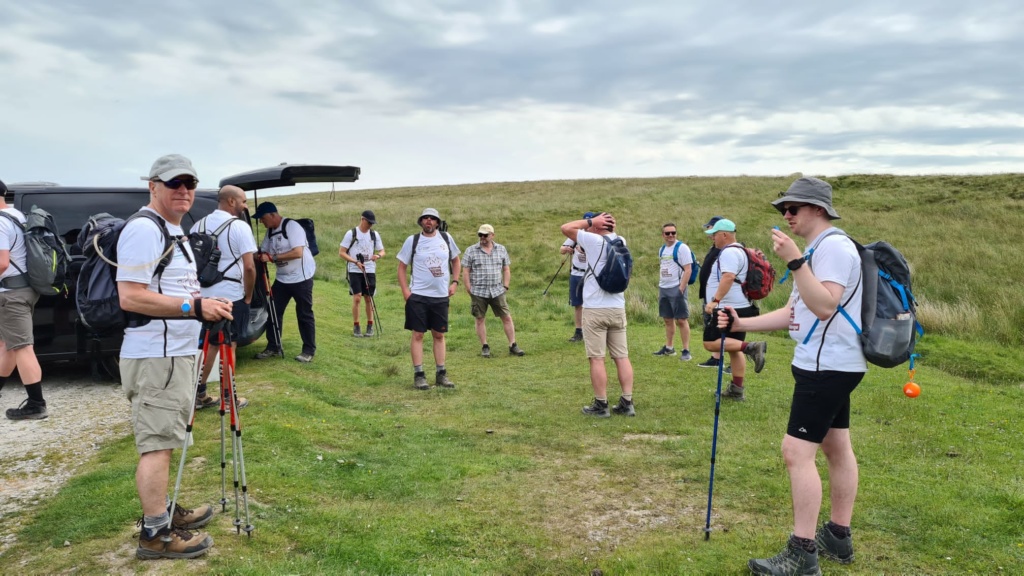 Steve Walsh, Business Manager at Fairfield School said: "Thank you again to everyone involved. The day was a fantastic team build event and I hope this may be the first of many joint adventures we can do together."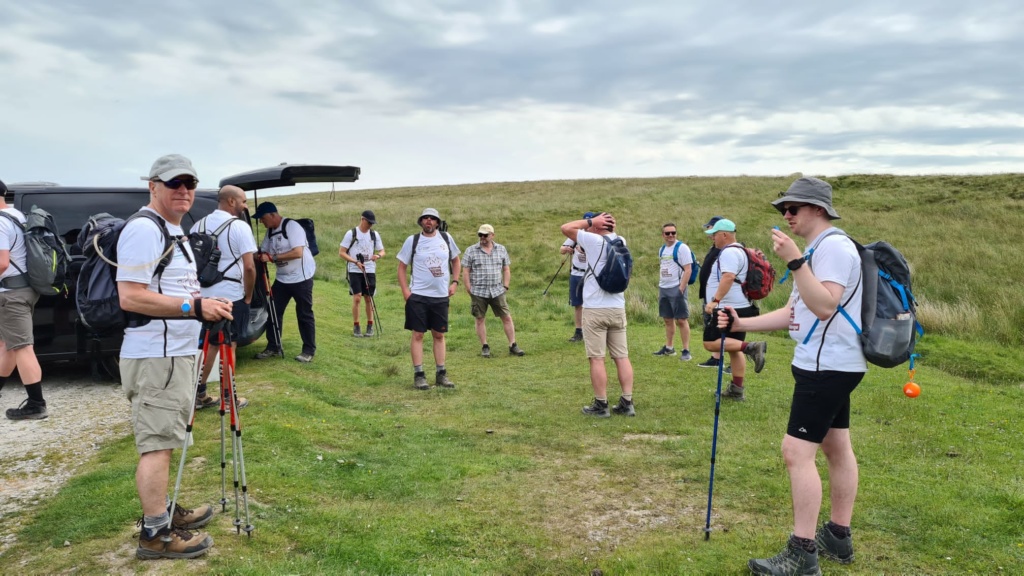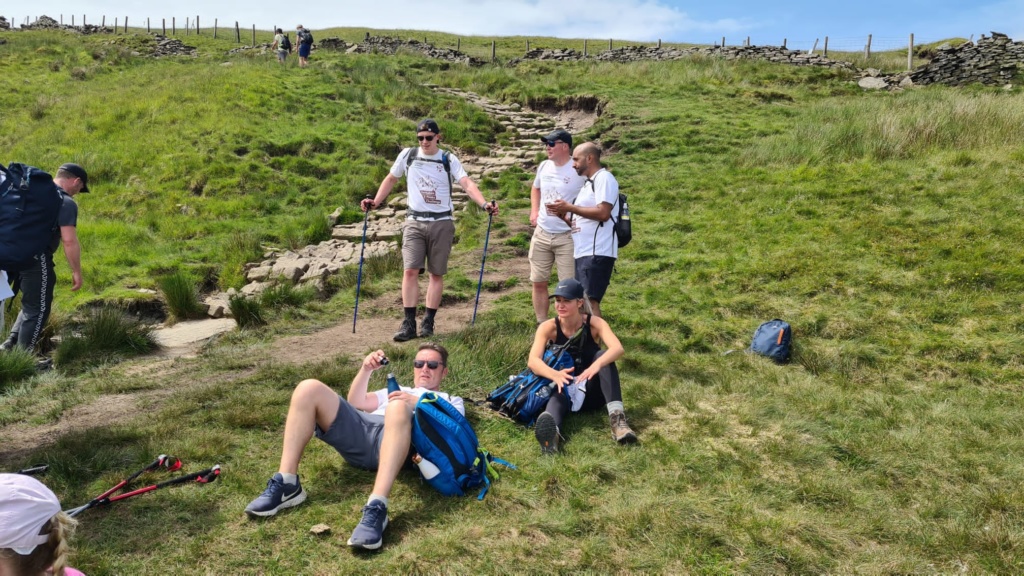 Congratulations to all involved on an enormous achievement! If you would like to donate to the cause, please click here.
Pinnacle embarks on landmark £141m MOD accommodation services contract
TODAY marks the official start of Pinnacle Group's £141M contract to deliver National Accommodation Management Services (NAMS) for 49,000 Service Family Accommodation (SFA) homes across the UK, on behalf of the Defence Infrastructure Organisation (DIO). The high-quality customer services will be delivered by a specialist division – known as Pinnacle Service Families. The contract is for seven years, with an option to extend for up to three years.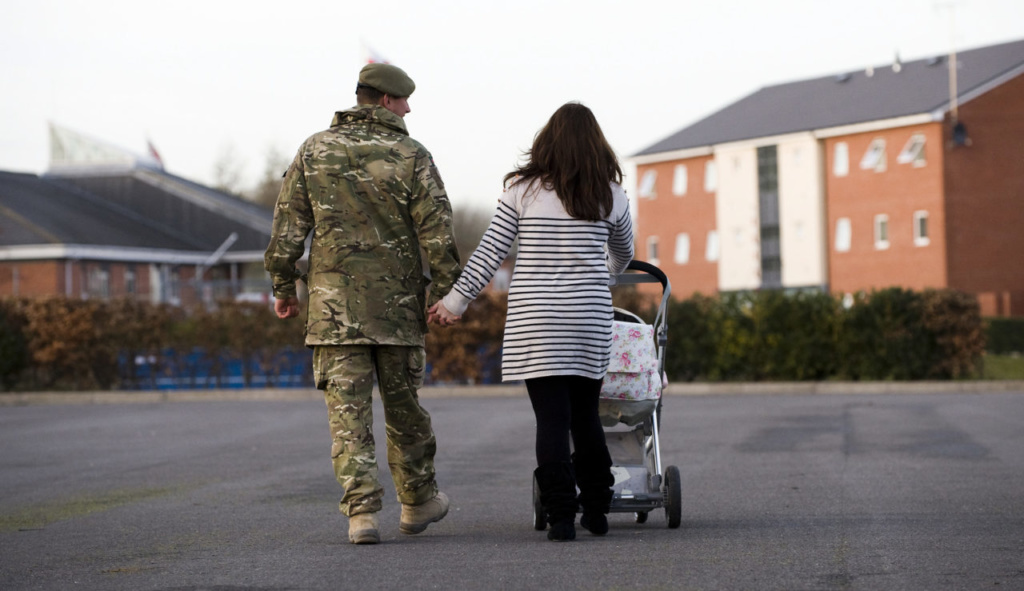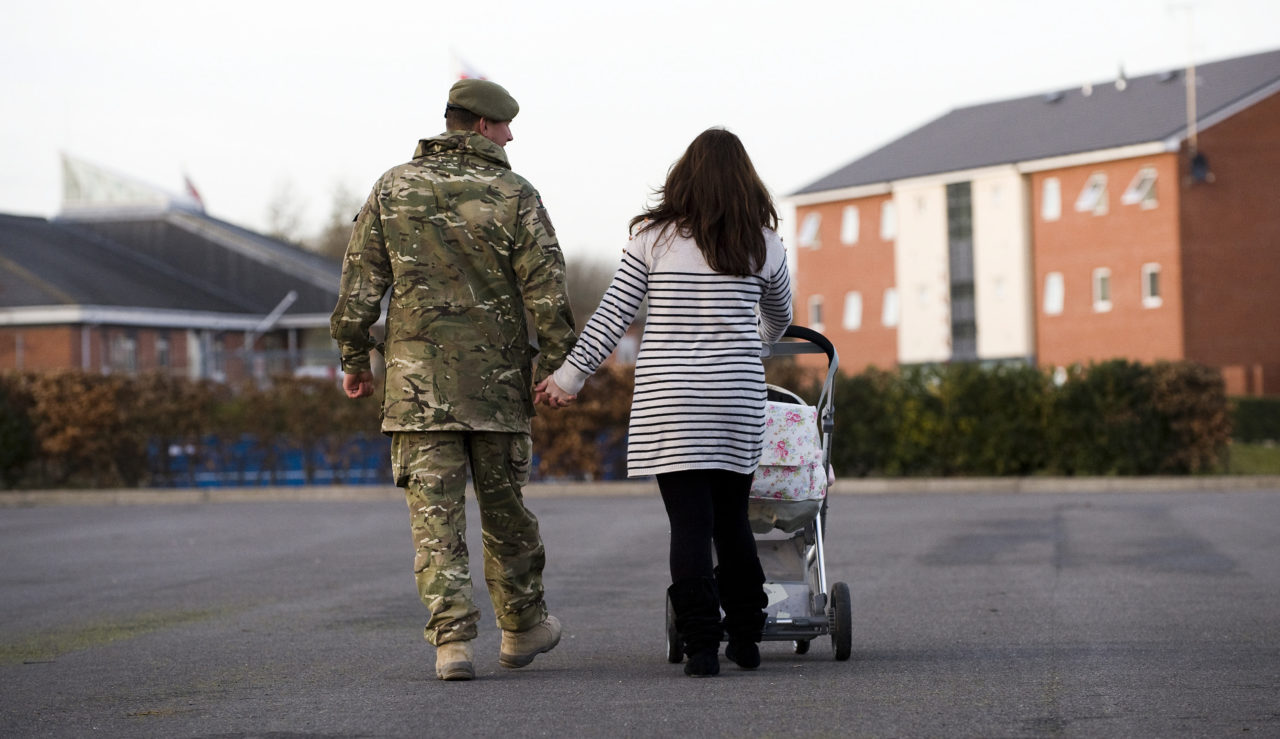 The landmark NAMS contract, which was awarded to Pinnacle Group in 2021 due, in recognition of its extensive housing services expertise, is now operational. As of 1 April 2022, Service Personnel and their families will benefit from an enhanced customer journey and experience. Whether moving in or out of properties, raising a repair, or planning scheduled housing maintenance, the customer-facing Pinnacle Service Families team is now the dedicated single point of contact for all Service families' housing management needs.
The go live also marks the start of a new partnership with Sopra Steria as the digital partner and system integrator, supported by Shared Services Connected Ltd (SSCL), which is providing its contact centre expertise to Pinnacle Group.
Throughout the process of mobilsation and contract start, Pinnacle has worked closely with DIO and the Regional Accommodation Management Service (RAMS) partners – Amey and VIVO. Military personnel and their families have been represented by the Service Families Federations to ensure their needs are fully considered when developing the service offer. This includes the modernisation of communication methods, with the introduction of a new digital platform to log requests and receive progress updates.
"This significant and essential contract, designed to improve the way Service families access and receive housing accommodation support and services, has been carefully planned in collaboration with all our delivery partners. We are now proud to be acting as the single point of customer contact and reassurance for the management of 49,000 Service Family Accommodation homes across the UK.
"We understand the importance of high-quality housing services and the impact this has on the wellbeing of Armed Forces personnel and their families. With over 25 years of service delivery experience, we are well positioned to deliver best in class services and are deeply committed to the success of this contract. We have invested substantially in the new National Service Centre in Liverpool, where we will deliver the digital platform designed to integrate all housing management and repair aspects of our work. We will also maintain our focus on customer responsive from our nationwide network of service hubs."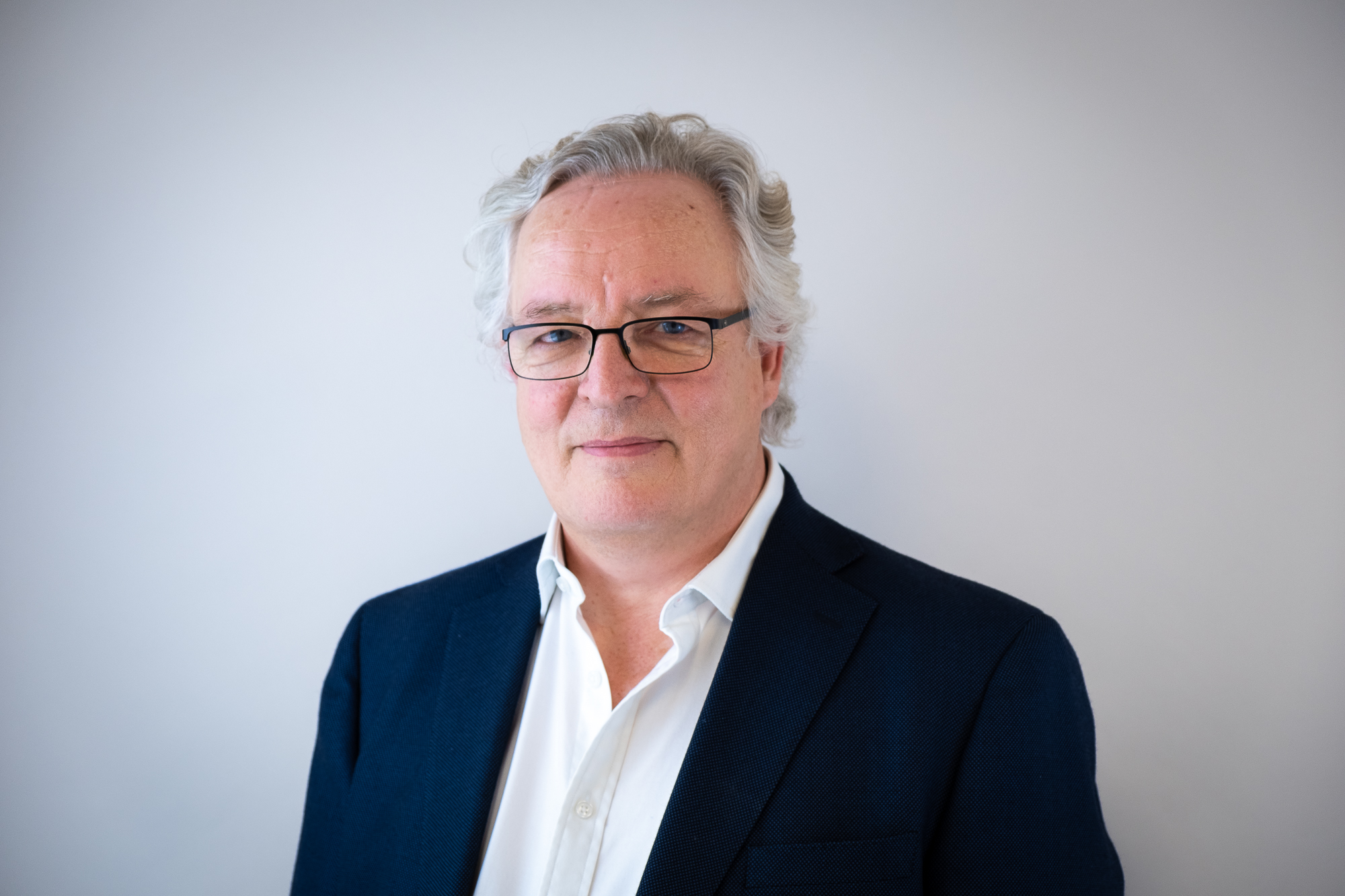 Peregrine Lloyd
Group Chief Executive, Pinnacle Group
"We are excited to launch the new service today which follows months of hard work to mobilise the contract. Over the coming weeks, Service families will begin to see how we are building on our commitment to innovate and modernise, with improvements due to evolve, which will make a big difference to how they access support.
"We have a comprehensive website to keep service families up to date, with new service features being added. We also look forward to working with customers to help shape the service as we move forward."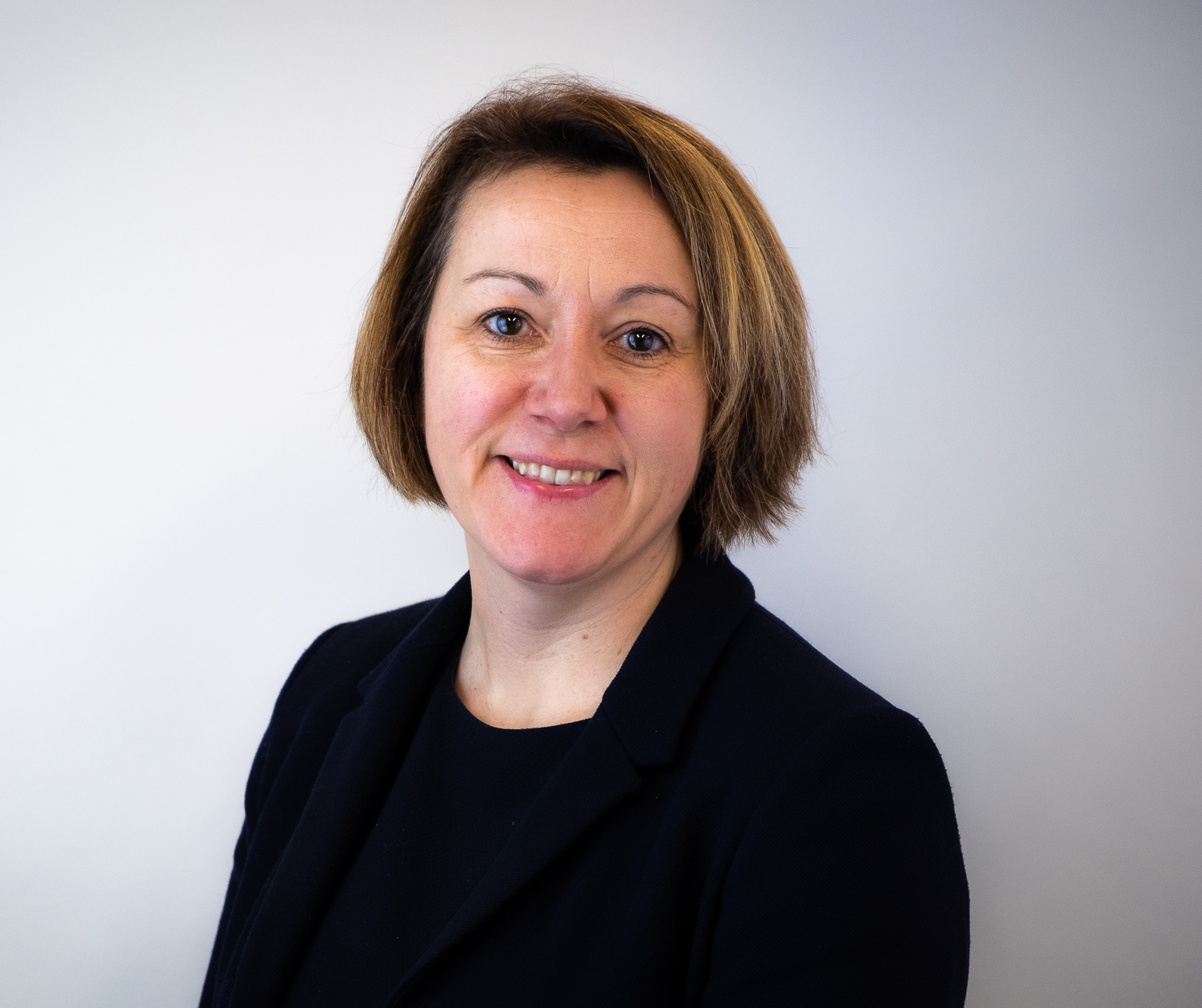 Claire Kober
Managing Director, Homes, Pinnacle Group
"Our Armed Forces and their families have no real choice where they serve, no matter how remote, and when and how frequently they move, so it's vital we ensure their homes are of the right quality and available for them wherever and whenever they are assigned. "Their needs must be at the heart of what we do. "These contracts are designed to be very different. They have been developed with Service Personnel and families firmly in mind to better meet their needs. "Enhancing customer service will be their focus, with clear customer satisfaction targets for suppliers to meet, financial consequences for falling short and incentives to exceed the minimum standards."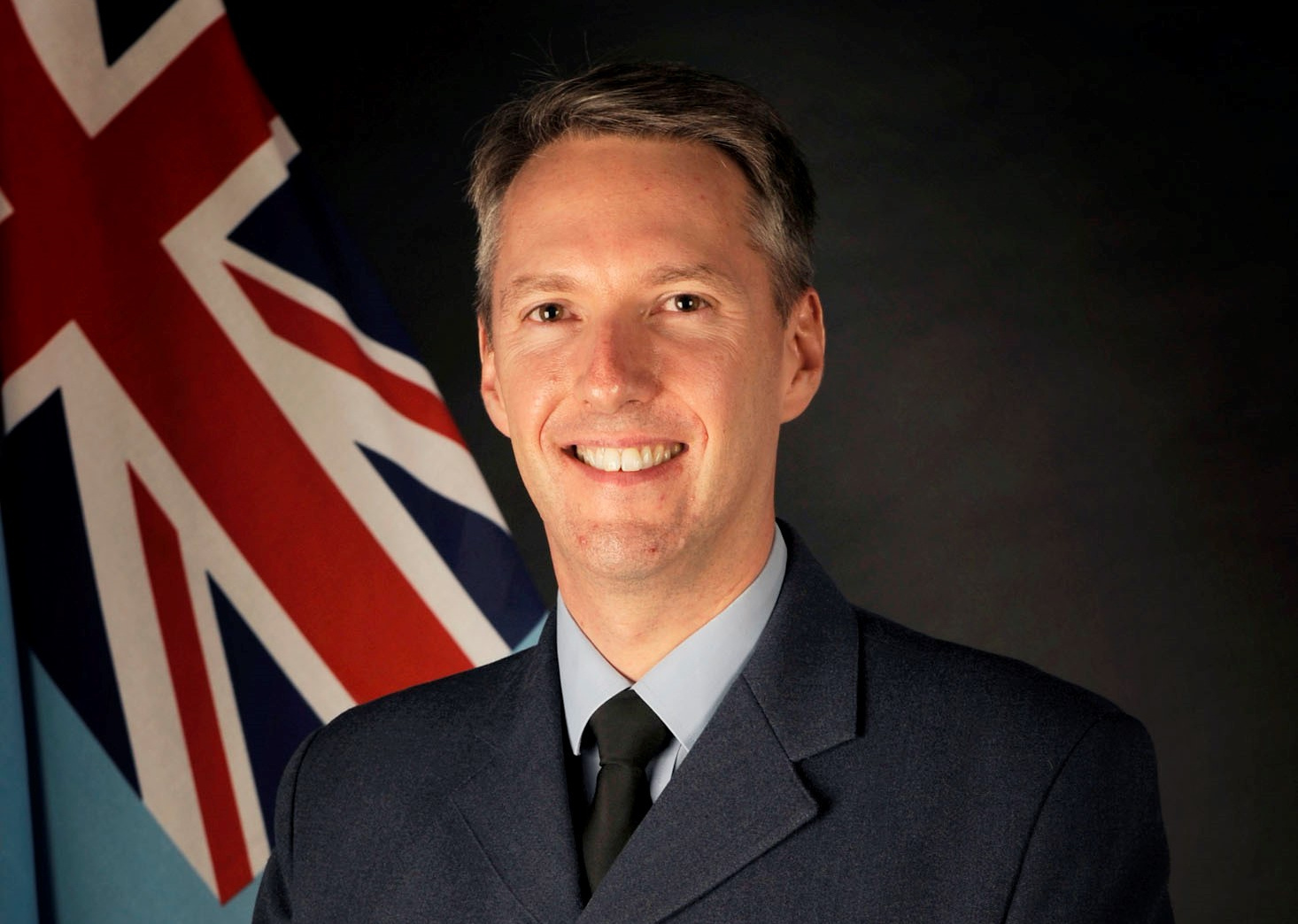 Air Commodore James Savage
Head of Accommodation,
Defence Infrastructure Organisation (DIO)
"We truly value the service of those in the Armed Forces and are dedicated to ensuring they and their families have the best experience possible when managing housing and accommodation. Winning this contract will allow us to do just that; providing military families with more digital touchpoints to enhance their experience of living in service family accommodation, accelerate resolutions and proactively minimise any potential disruption to their lives. "Estate integration is a growing market for Sopra Steria, and we're delighted to have been selected by the MOD to provide data-led insight for improved customer service, proactive intervention, and a 'future of work' style estates transformation as part of its new FDIS contracts."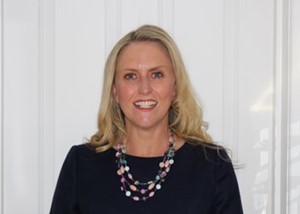 Sue-Ellen Wright
Managing Director, Aerospace, Defence and Security,
Sopra Steria
"I'm delighted that we can support Pinnacle to deliver our award-winning contact centre services to all Armed Forces serving personnel and their families. We not only pride ourselves on our enhanced digital capabilities, expertise, and knowledge in contact centre service delivery, but also on the excellent customer experience we extend to all our customers."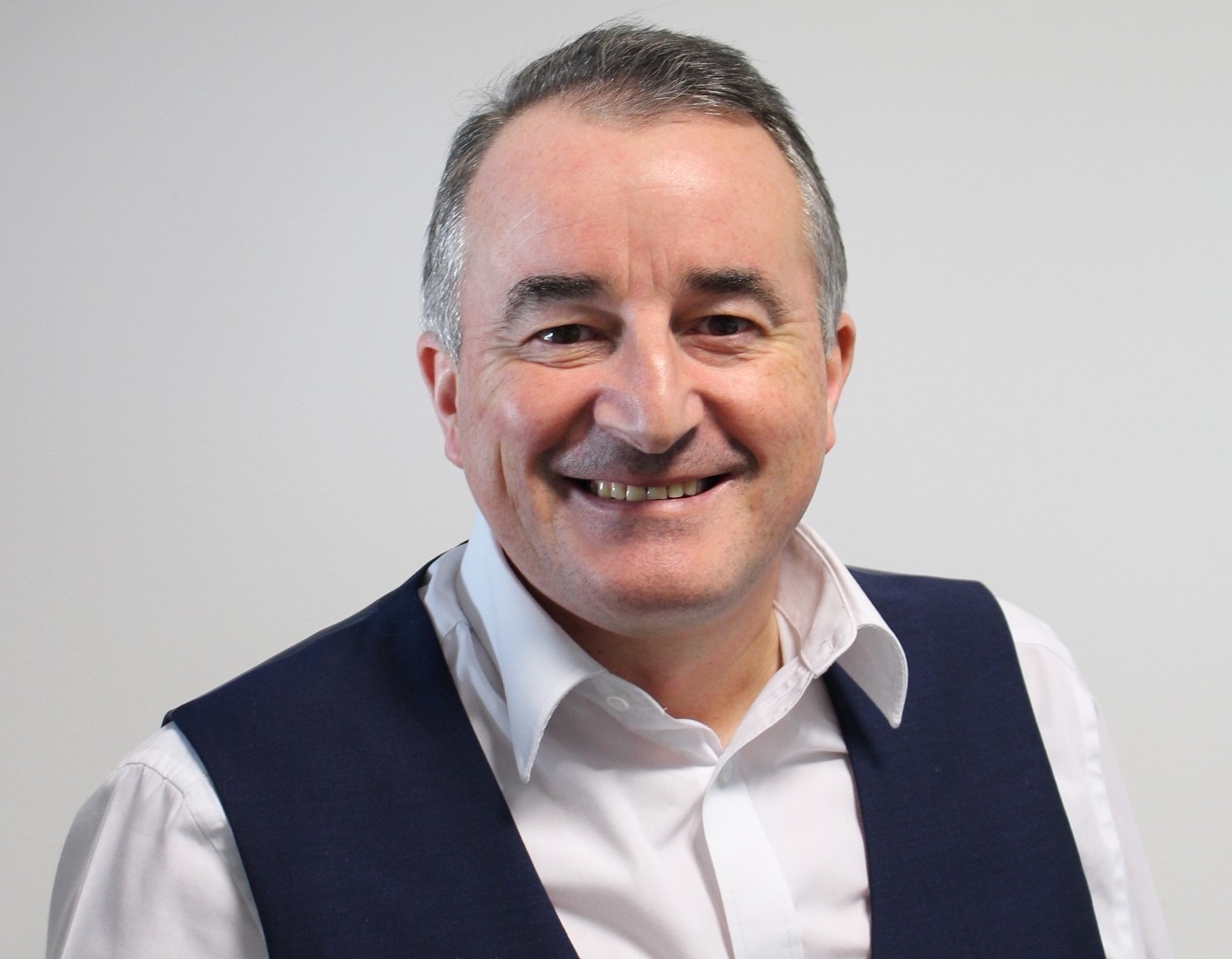 Kenny Morris
Managing Director, SSCL Government
Pinnacle Group Appoints Ark to Strengthen Digital Offer
Pinnacle Group has committed to strengthening its digital offer for customers across its residential management portfolio, signing a three-year deal with Prop Tech start-up Ark.
The move will see Pinnacle use Ark's cutting-edge platform across thousands of its homes; Ark launched in 2021 to partner with developers, investors and social housing providers to harness communities via a lifestyle app for tenants. Pinnacle, a large-scale property manager overseeing a national portfolio of 80,000 homes across a range of tenures, will pilot the software across its PRS and leasehold management portfolios before rolling out more widely later in the year.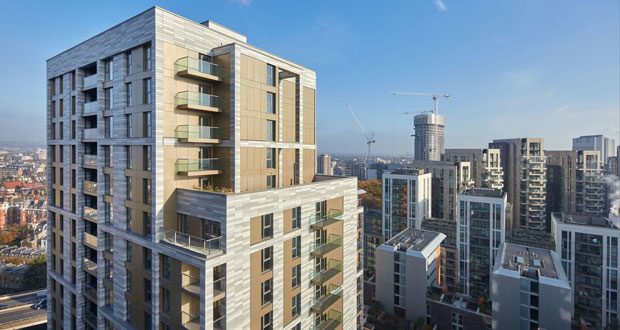 Claire Kober, Managing Director of Pinnacle Group's Homes business said of the news: "Pinnacle exists to deliver residential management solutions across a range of tenures, portfolios and geographies. We pride ourselves on the highest standards of customer service and are committed to providing a market leading digital service to compliment residents' lifestyles.
"Ark is a natural partner in our endeavour; the team has created an innovative platform which allows us to better engage with residents across our portfolios using cutting-edge technology. It will mean customers can access our services, connect with their property manager and report a repair from the app on their smartphone. It will also support the drive to build strong, cohesive communities across our sites.
"This is an ambitious partnership. Working together, Ark and Pinnacle Group will transform the quality and accessibility of our service to customers "
The announcement comes just weeks after Ark announced that award-winning regeneration company Urban Splash would implement its software across its entire, nationwide portfolio in places like Sheffield, Manchester and Birmingham. In late 2021, Runcorn-based Halton Housing also appointed the company to use the Ark platform for residents' complimentary use in one of its communities.
Angus Reid of Ark explained: "We are just one year into our journey and are thoroughly enjoying partnering with renowned names in the housing sector.
"It is our goal to harness better relationships between landlords, portfolio managers and the people living in their homes, while simultaneously enhancing the living experiences of residents. We're already seeing early successes of that with Urban Splash and look forward to reaching even more people through this new relationship with Pinnacle; we are delighted to be working with such a prominent property manager."
Pinnacle Group Launches New Sustainability Commitment
A SUSTAINABILITY pledge has been announced by Pinnacle Group. The published Carbon Reduction Plan details how the business plans to minimise direct and indirect emissions across each of its services and extensive property portfolio over the next decade.
In the plan, Pinnacle Group pledges to achieve net zero on direct emissions as a result of the businesses' own operations by 2025, and full emissions that account for waste disposal, purchased goods and services, as well as employee commuting by 2035. These goals align with the Science Based Targets definition of achieving net zero.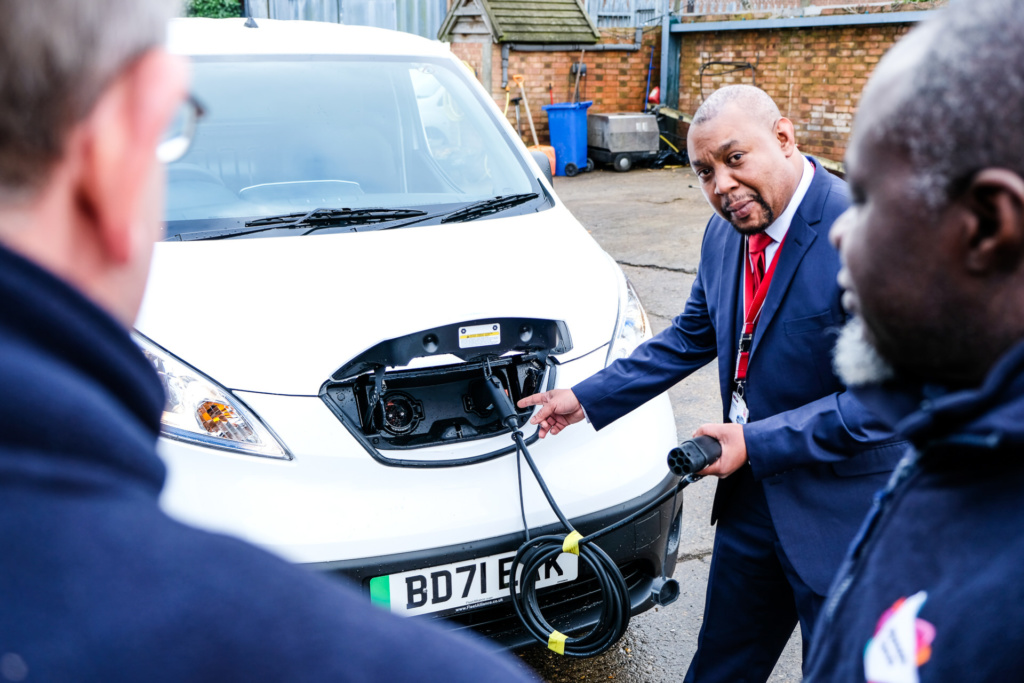 While the business has already taken several steps to reduce its carbon footprint - including investing in a fleet of electric vehicles and committing to a new sustainable procurement policy for its soft facilities management (FM) cleaning services - the latest plan has developed a clear roadmap to net zero.
To achieve targets, the document outlines Pinnacle Group's plans to scrutinise current emissions and take action to reduce carbon emission levels via various schemes and behavioral changes. Reducing the environmental impact of business travel, for example, will be delivered via a new Green Business Travel programme. A large-scale review of utility provision across the entire Pinnacle Group estate will also be completed in Spring, with aims to make a complete transition to 'green energy'.
"Our Carbon Reduction Plan is the result of science backed data analysis and strategy building, so that we can best tackle the sustainability challenge across our facilities management services, homes, utilities and community wellbeing work. We want to create lasting change, so formalising our approach in this new plan holds us accountable and allows for a more measurable journey to net zero against our goals."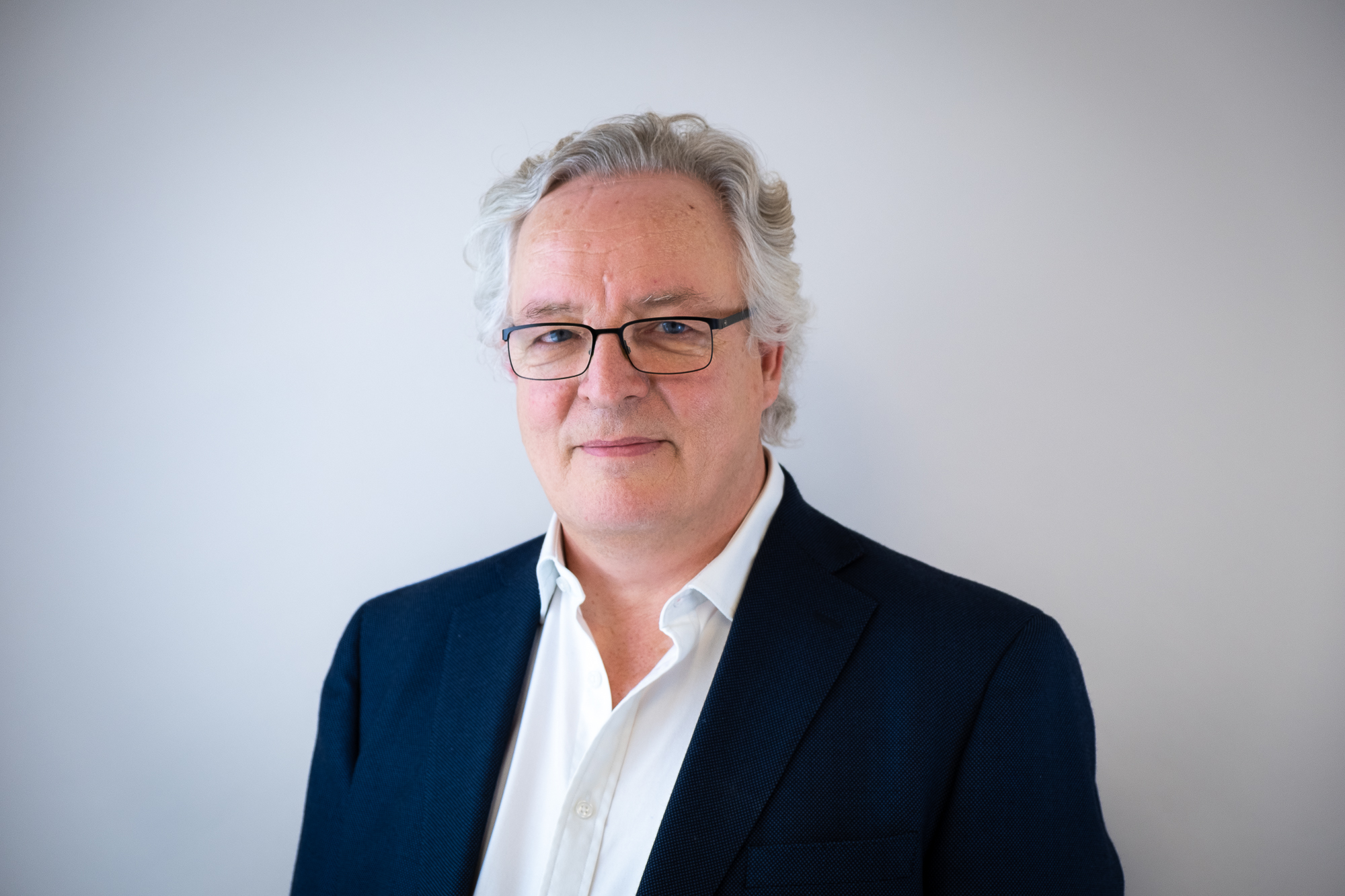 Peregrine Lloyd
Group Chief Executive of Pinnacle Group
"Sustainability is a core pillar of what we champion at Pinnacle Group, so we are proud to push forward on our promises to help protect our planet. This is an exciting step in our net zero journey, which makes our mission clearer in all the strides we're making to reduce emissions, right across Pinnacle Group services. We look forward to supporting the team in reaching our 2025 and 2035 targets as we strive to become a more sustainable business."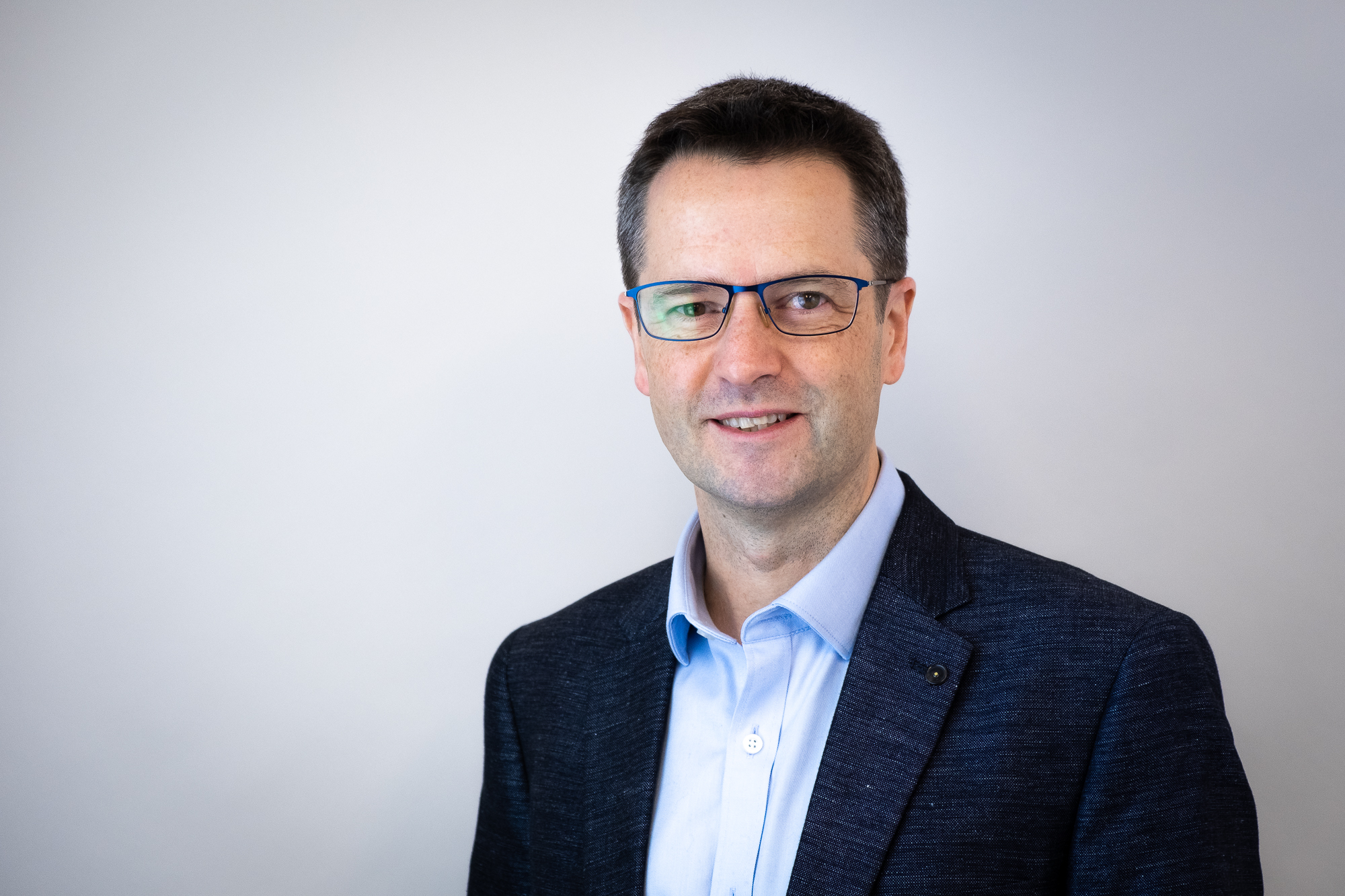 Paul de Kock
Head of Projects at Pinnacle Group
Pinnacle Group will also launch its "Plan to Net Zero" in the coming months, which aims to drive forward environmental best practice with a focus on employee education.
Pinnacle Group Reports Kickstart Scheme Success During National Careers Week
PINNACLE GROUP has revealed that 30 young people in total have been provided with six-month paid work experience placements through the government's Kickstart Scheme. Announcing this success during National Careers Week (7-11 March 2022), Pinnacle Group has also reported that this has led to full-time employment for eight young people so far.
The last intake of the government-backed Kickstart scheme, which was aimed at 16-to-24-year-olds receiving Universal Credit and at risk of long-term unemployment, happened in December 2021. Pinnacle Group is now supporting the final cohort through the scheme, which involves them working with a dedicated Kickstart coach to provide regular reviews and feedback.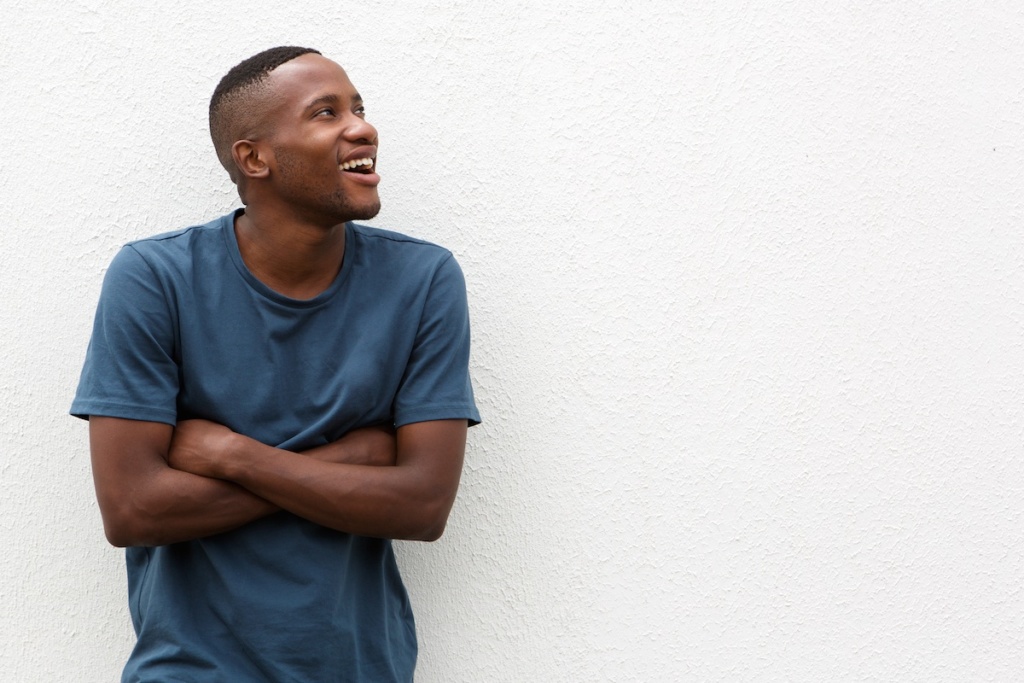 In addition, Pinnacle Group has further invested in the young people on the Kickstart Scheme by supporting them all with Group Employability Workshops, designed to build confidence and understanding of their role at Pinnacle. Alongside this, the Kickstarters have been supported with other job skills - including how to develop a CV, writing cover letters, completion of application forms, interview techniques and job searching.
Reporting on the success of the Kickstart Scheme, Ben Leahy at Pinnacle Group said: "Supporting the community through engaging with young people and providing job opportunities is very important to us. We are therefore delighted to have taken part in the government's Kickstart Scheme, which aligned with our people focused values. Although applications are now closed, the positive impact the scheme has had on the young people involved and the Pinnacle team has been tremendous. The fact that this has also led to full-time employment for eight young people so far is further testament to how valuable the scheme has been."
Sajan Raja, who joined Pinnacle Group through the Kickstart Scheme and is now a full-time Junior Data Analyst, said: "I have found the experience to be really rewarding and I am so pleased to be doing something that challenges me and that I enjoy. I wasn't sure what to expect when I joined the Kickstart Scheme but it has helped me to discover my strengths and open the door to a career I never thought I was able to have. I am grateful to the team at Pinnacle for taking a chance on me and helping me to thrive."
New National Standard to Drive Sustainability in New Hygiene Procurement Management Partnership 
Pinnacle Group, together with Bunzl Cleaning and Hygiene Services (BCHS) have launched Project Switch – a new national sustainability standard for commercial cleaning and hygiene supplies.  
The new Project Switch procurement policy, designed by Pinnacle Group and BCHS, utilises Pinnacle Group's strategic position in the upward supply chain via its buying behaviours.  It will prioritise sustainably sourced cleaning chemicals and hygiene consumables, for   use across Pinnacle Group's soft facilities services portfolio in homes, educational facilities, and public buildings.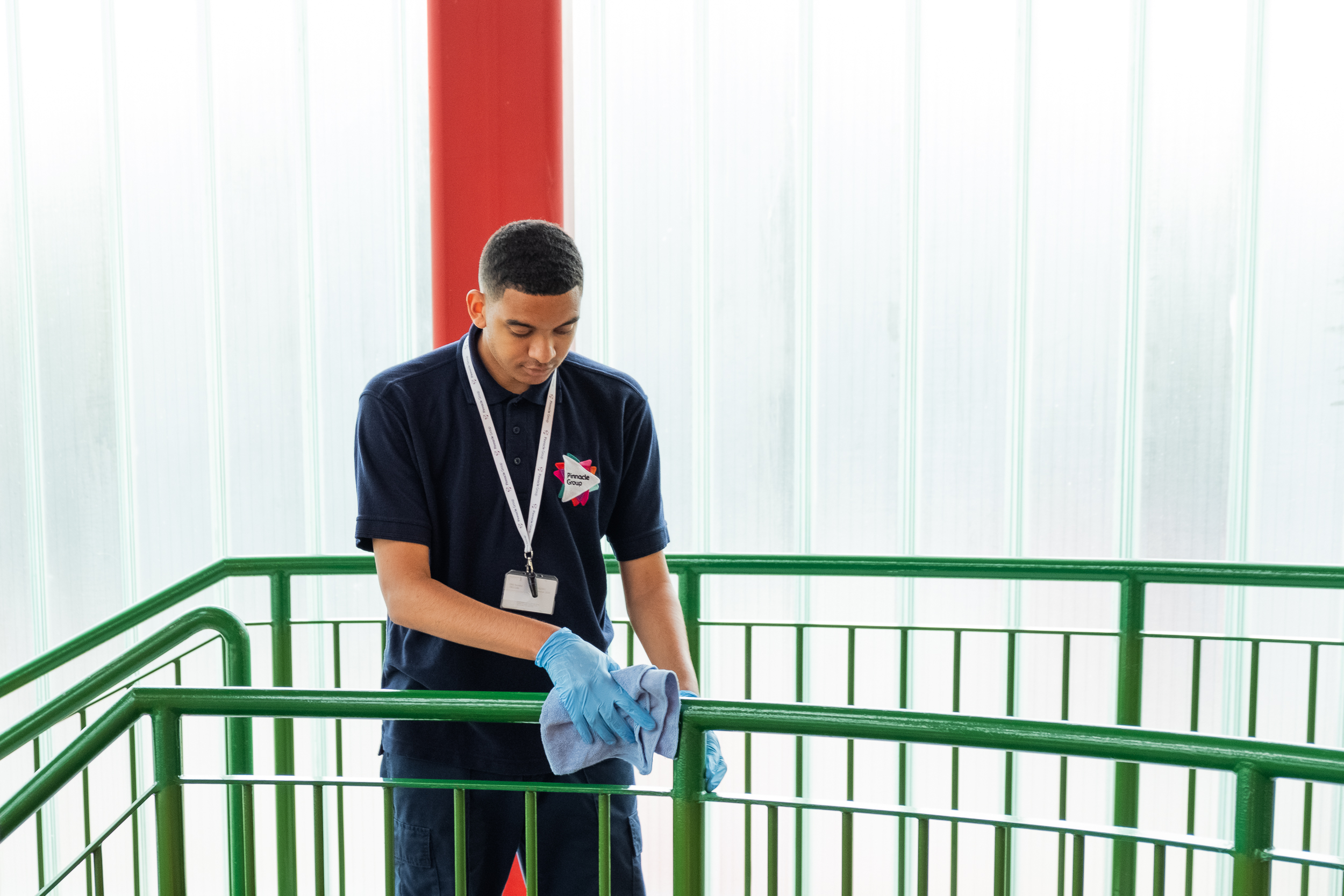 As part of the partnership, BCHS has committed to offsetting carbon emissions associated with Pinnacle Group deliveries, so they are carbon neutral, resulting in reduction of Scope 3 Emissions. The 'Responsible Procurement Policy' also feeds into Pinnacle Group's ESG framework. It includes a new supply chain management system and set of supply chain values to develop meaningful socio-economic partnerships. As part of this, 10 per cent of Project Switch's annual spend will be allocated with approved local SME, VCSE and micro suppliers.
Furthermore, ongoing measurement of the policy will be used to keep reducing the number of post-consumer recycled (PCR) bottles being put back into the circular supply chain, working towards 100 per cent by 2025.
"Over the next two years, Pinnacle Group and BCHS intend to roll out and embed the new purchasing practices outlined within the policy, in order to reduce our carbon emissions and improve the impact we have on the communities we work within as well as the wider environment.
 
"Sustainable procurement requires a high degree of accountability between buyers and suppliers, and this is at the heart of our supply chain management relationship with BCHS. Taking visible and accountable steps like this is important, as while we recognise it is not always possible to have products meet the requirements of this standard, we are striving towards this by ensuring that there are no products in use that fall below our minimum product standard, which goes above and beyond compliance. A number of reporting systems and metrics have also been developed internally that will allow us to measure our performance and identify areas of opportunity as we move towards 100 per cent use of sustainable procurement."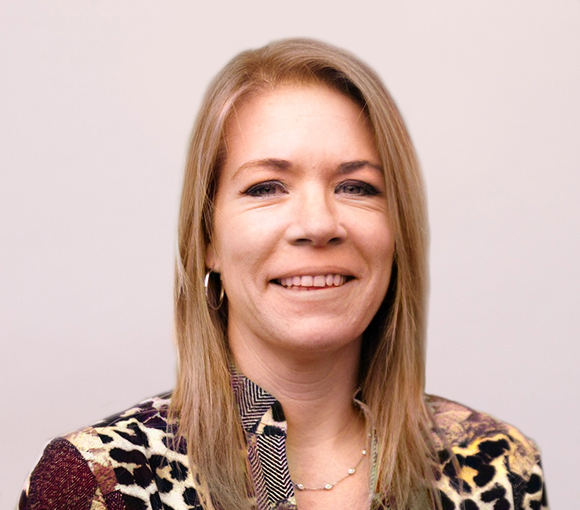 Sarah Russell
Procurement Manager, Pinnacle Group
"BCHS is proud to work collaboratively with Pinnacle Group on improving the impact we both have on local communities and the wider environment. Supported by the BCHS Sustainable Solutions initiative, the sustainability procurement policy and carbon offsetting commitment together ensure products are sourced sustainably and have a limited impact on the environment."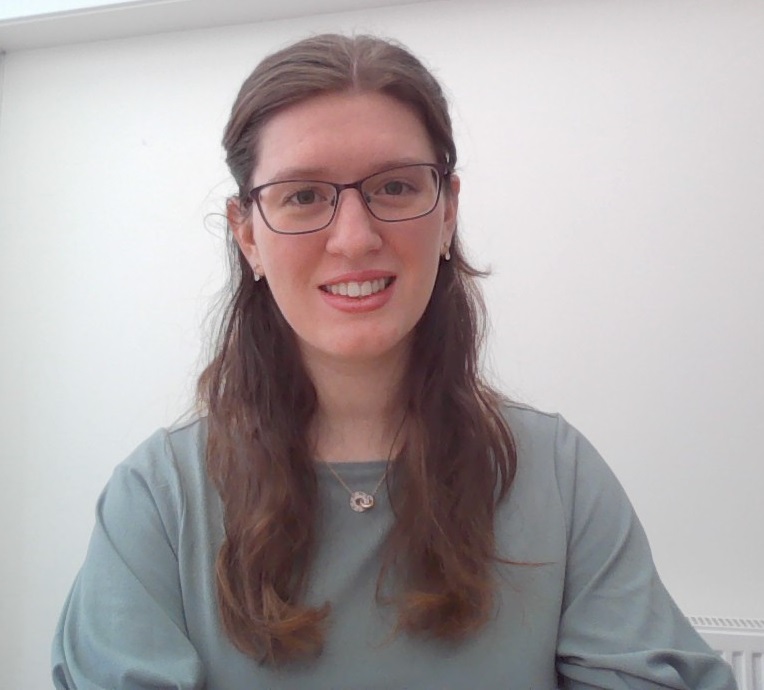 Anna McArdle
Sustainability Manager, BCHS
To find out more about our ESG Framework, made up of the four pillars Protect Our Planet, Our People, Community Impact and Responsible Business, visit.  
Proud sponsor of the British Army's World Record breaking team who rowed across the Atlantic Ocean in aid of the Royal British Legion
Congratulations to the British Army's Force Atlantic team who recently conquered the "World's toughest row". The crew rowed 3,000 miles in 40 days, 23 hours and 57 seconds in record time to become World Record holders for the fastest mixed fours crew to row across the Atlantic Ocean!
At Pinnacle Group we are proud to be advocates for those who protect our nation and to support the wider Armed Forces Community. We are pleased to demonstrate our loyalty to the British Army and The Royal British Legion by sponsoring Force Atlantic, the British Army's official Mixed Team entry for the 2021 Talisker Whisky Atlantic Challenge.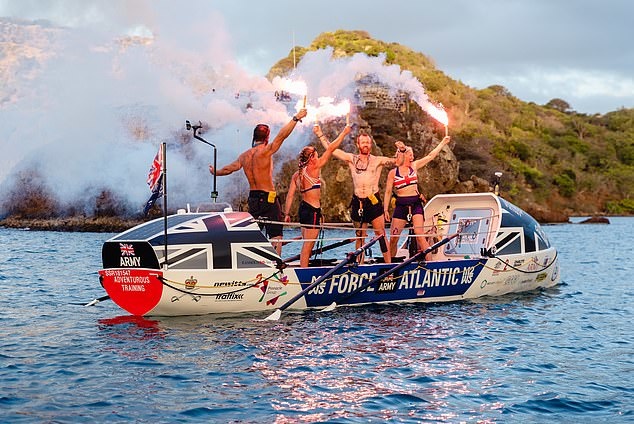 The crew, made up of four Instructors from the Royal Army Physical Training Corps: Captain Scott Pollock, Warrant Officer Victoria Blackburn, Staff Sergeant Phillip Welch and Sergeant Laura Barrigan, set off in December to row over 3,000 miles crossing the Atlantic Ocean.
During the gruelling challenge the team faced the ultimate test of physical and mental endurance. Rowing for 12-hours a day in two hours shifts, day and night, the team was faced with an onslaught of waves, sleep deprivation and salt sores.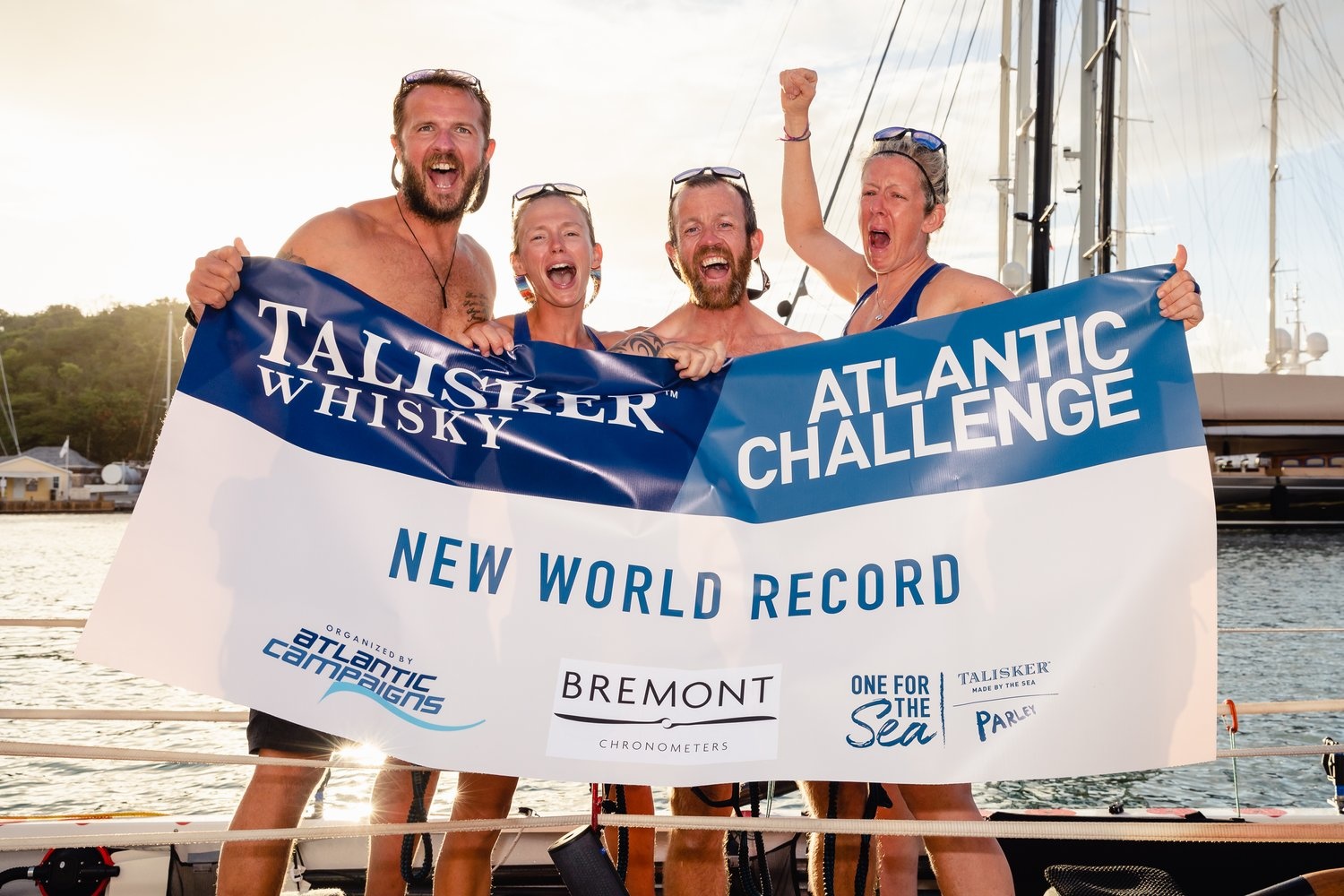 Back on dry land, the team took some time to rediscover their land legs, eat proper meals, and to fully absorb the extent of their achievement, Captain Scott Pollock took the time to thank all of their sponsors: "A huge, huge thank you to all these very special businesses - your belief and support is what created the spectacle we have seen unfold over the last few weeks".
Congratulations to the team on their incredible achievement. If you wish to donate to the Royal British Legion click here.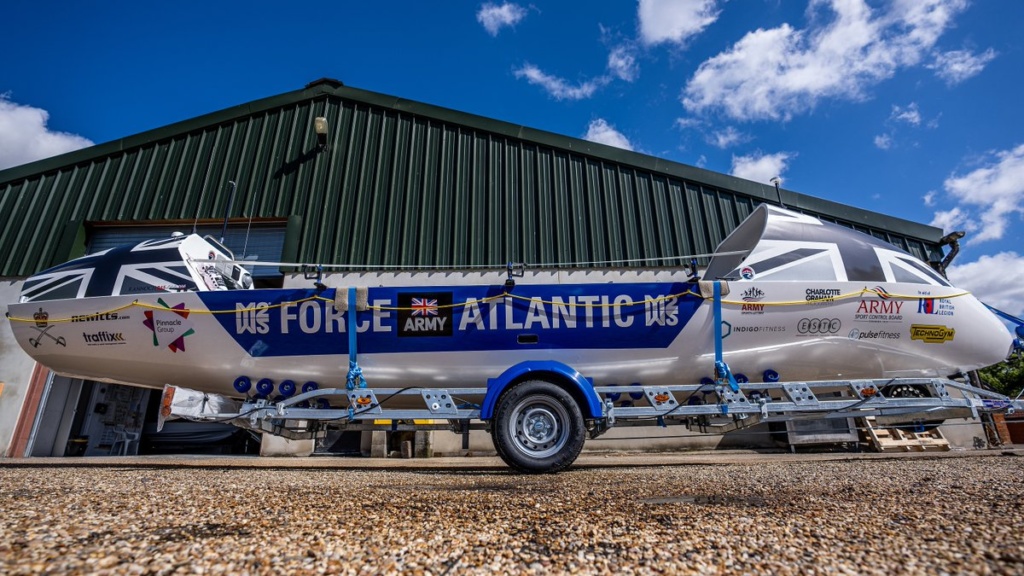 Pinnacle Power's Apprenticeship for Heat Network Maintenance Technician Announced
PINNACLE POWER, part of Pinnacle Group, is proud to have received approval from the Institute for Apprenticeships & Technical Education for a first-of-its-kind Heat Network Maintenance Technician Apprenticeship. By developing this apprenticeship, Pinnacle Power is actively contributing to boosting the next generation of skilled technicians needed as the UK transitions to a greener economy. 
The 36-month apprenticeship is open to those over the age of 16 and will focus on a core Science Technology Engineering & Math (STEM) foundation module, including mechanical, electrical and controls principles, maintenance strategies, as well as safe working practices of heat networks. This core module will be complemented with options to specialise in Heat Interface Units (HIUs), Low Temperature Hot Water (LTHW) distribution systems, or heat generation plant and equipment.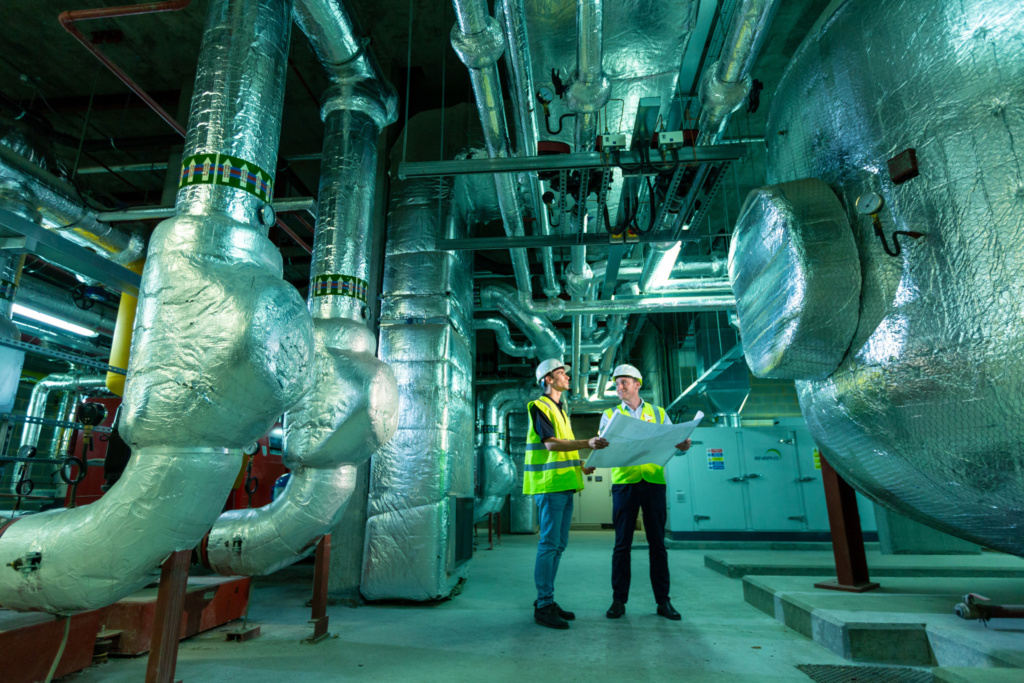 Heat networks, which are distribution systems that can take heat from a central single source to heat a network of properties, form an important part of the government's 2050 Net Zero strategy. This is because the energy they provide can be supplied by a range of low/zero carbon heating sources, and ultimately removes the need for individual high carbon heating systems, such as gas boilers.
As more properties in the future will need to reduce carbon emissions to help meet sustainability targets, heat networks and the professionals who install and service them will also need to increase. This is why over the coming months, Toby Powell, Pinnacle Power's Head of Operations and Chair of the Trailblazer group, will be focusing on the successful roll out the apprenticeship programme.
Toby said: "This is an extremely important initiative that will support the future of heat networks being developed to meet the legally binding targets of NetZero by 2050.

As an industry we are well aware of the current skills gap and I hope that this apprenticeship, alongside other fantastic initiatives being worked on in the sector, will draw in a diverse, new and enthusiastic talent pool to help us drive forward what is expected to be one of the fastest growing sectors in the UK.

I am excited to begin this journey with the Trailblazer group and continue to build the valuable course structure, before rolling it out more widely and connecting with schools and colleges to partner with, which is our ambition to do."
This Trailblazer group will be formed of a team of industry representatives, government representatives and associations, working with the Institute of Apprenticeships and Technical Education.
For more information about the Heat Network Maintenance Technician Apprenticeship programme, please contact: info@pinnaclepower.co.uk. 
National Apprenticeship Week: Spotlight on Samuel Foxwell
Samuel Foxwell - an inspiring 20-year-old Trainee Income Officer in the final stages of completing his Apprenticeship with Pinnacle Group. Read more about his story, in recognition of National Apprenticeship Week 2022, below.
Samuel's backstory  
When Samuel left school with a few GCSEs, he was determined to turn his life around, and pursued a Business Level 3 course whilst re-sitting the GCSEs required at college. Samuel then faced another hurdle when the college was forced to cancel his course due to the pandemic. 
Samuel said: "When my course was cancelled, I started looking on the Government website for Apprenticeships. The Income Officer Apprenticeship stood out to me because, after growing up around social housing myself, I knew how important my role would be."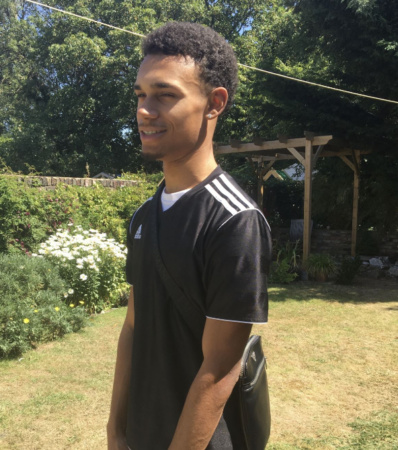 Finding a new opportunity  
In September 2020, Samuel entered an Apprenticeship with Pinnacle Group, and has progressed to the role of Trainee Income Officer.
Samuel, who is based at Pinnacle Group's Brockley office, said: "Some parts of the role can be challenging – as in my day-to-day role, I speak with residents that are struggling to pay their bills. Sometimes, this will mean gathering documents and escalating a case where someone can't make payments for a long period of time. Other times, I'm able to genuinely help a family in need by pointing them to information and resources and help them with applications to receive additional benefits that could really make all the difference. I find this really rewarding." 
Samuel, who supports residents in the Lewisham, is due to complete his course in June 2022. He spends four days working in the office and one day completing coursework each week, which works well for his style of learning:
"I find that the balance with practical experience works best for me – and people forget that everyone has different learning styles. I have good mentors around me that are always on-hand to help, who share their customer service expertise and support me in handling difficult conversations. I'm building some very transferable skills, and the on-the-job learning keeps me engaged. Pinnacle Group has clear values and structure, which has also helped me to progress faster." 
A bright future  
"In the future, I want to continue to develop my skills and advance my position to give back to the community and help more families. My message is, if you're told you can't do something, even if you don't have any GCSE's - don't listen to them and take every opportunity you get to better yourself. My opportunity came in a one-hour interview with Pinnacle Group." 
Alison Wade, Head of Income and Performance at Pinnacle Group said "Samuel demonstrates excellent customer service skills and brings a great energy which puts residents at ease. He will go the extra mile to make sure that residents' needs are met, and we are proud of his progression to date. We see great potential in Samuel, and he is a shining example of how apprenticeships can provide a springboard for growth and opportunity - by offering a unique learning experience which results in a qualification that lasts a lifetime." 
National Apprenticeship Week: Spotlight on Amber McCoy
HARD-WORKING Assistant Property Manager, Amber McCoy, is a rising star in Pinnacle Group - and a huge inspiration after quickly working her way up since starting her career as an Apprentice in 2020. In recognition of National Apprenticeship Week 2022, we take a look at her story.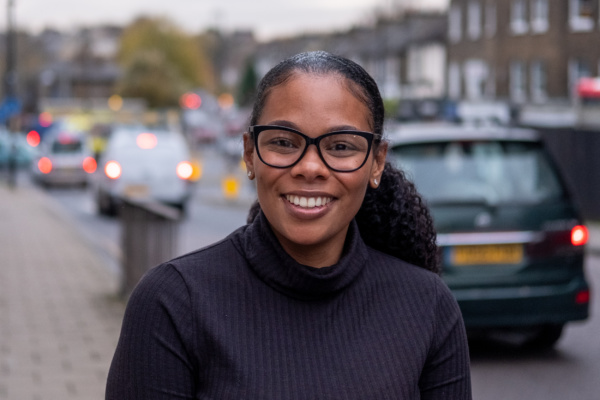 Joining as a mum-of-three came, Amber started her Apprenticeship later in life following a five-year career break to look after her children. Since starting as an Apprentice Housing Assistant in November 2020, she then quickly progressed - being promoted two times - and is now revelling in her role as Assistant Property Manager for Asquith Court in Lewisham.
Amber's backstory  
Amber was studying for a full-time law degree in 2014 when she discovered she was pregnant in her final year with eldest child, now 12. She had five years away from work after her second child, and now also has four-year-old. 
"I was keen to get back into work," said Amber, who had also worked as a Customer Services Officer in a bank for seven years during her career. "The Pinnacle Apprenticeship became available on the Lewisham Council website - and an opportunity at the Brockley office came up." 
Joining Pinnacle Group  
Amber took the plunge and applied for an Apprenticeship with Pinnacle Group, she said: "Being a social housing tenant myself and having dealt with landlords, I know what good and bad service looks like and I just wanted to give back and be able to provide a good service. And I really enjoyed interacting with different people in my previous role - in a way it is similar to housing because you are dealing with people who have different stories and issues." 
Part of her degree included studying property law which led to an interest in shared ownership and leasehold. With Pinnacle Group, she was also taking one day a week to study for her level 3 qualification in housing management and was also able to take a break in her Apprenticeship.  
A rising star  
After seven months in her Apprenticeship, Amber was then offered a permanent position as a Housing Assistant, then later joined the Pinnacle Spaces division to assist the Property Manager. 
In her current role supporting Asquith Court – which has 67 properties, 40 general needs and 27 shared ownership properties – she has the added responsibility for building maintenance. She looks after resident requests from arranging for repairs to supporting residents with access to utilities.  
Amber, said: "I have really enjoyed working with Pinnacle Group. My colleagues and my line manager are all so friendly and supportive. My career here has progressed twice in two years and the learning has been very flexible. This has all worked so well with my family life too. If you put in the work and do well everyone will boost you.  Don't be put off by apprenticeships if you're considering your options at a later stage in your career - it has been wonderful for me." 
Kate Donovan, Head of Operations: Homes at Pinnacle Group and Amber's line manager said: "Amber is proof of how an Apprenticeship can start at any life stage and lead to an excellent career. Encouraging people like Amber back to the workplace and seeing them thrive is so rewarding and we are proud of all the different life experience that our colleagues bring." 
Pinnacle Grows Affordable Rented and Shared Ownership Property Management Portfolio in London
Growing its presence in the capital as a leading integrated provider of residential management services, Pinnacle Spaces has been appointed by CBRE Investment Management's UK Affordable Housing Fund to provide all management functions for the new Lewisham Exchange, Asquith Court development.
With 40 social tenanted and 27 shared ownership homes, Asquith Court provides much needed affordable housing in South London. Pinnacle Spaces is a Registered Provider of Social Housing with the Regulator of Social Housing.  
Pinnacle Spaces is also part of wider Pinnacle Group and commission their homes division to provide comprehensive housing management services including lettings, repairs and estate, tenancy and leasehold management services. The letting process is in accordance with a Nominations Agreements with Lewisham Council and includes conducting accompanied viewings and sign up.    
With a focus on reinvesting into the local community, at least 25% of Pinnacle's on-site workforce at Asquith Court will be employed from within the London Borough of Lewisham. Furthermore, as part of its commitment to providing people-first community spaces, Pinnacle has designated a communal amenity area for the use of residents and will liaise closely with them to develop how best they would like to utilise it.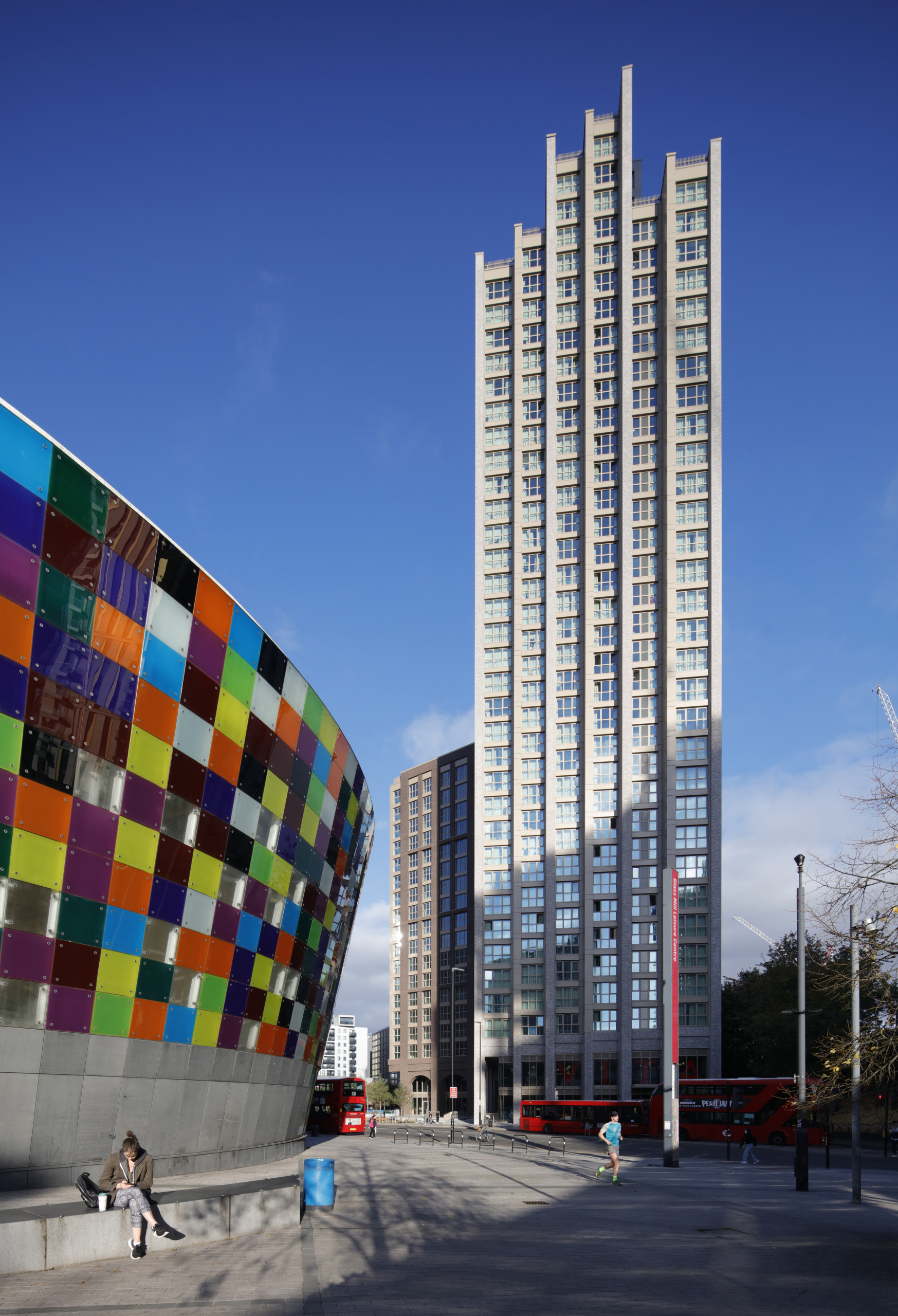 Kate Donovan, Head of Operations: Homes at Pinnacle Group said "This is the first development for Pinnacle Spaces and will add to the large and growing management portfolio of mixed tenure homes that the Pinnacle Group has across London and the rest of the UK. This is the first of what we hope will be a strong pipeline of opportunities to work with CBRE Investment Management and play our part in addressing the need for high quality, affordable homes across the country.
"We are passionate about providing excellent property and leasehold management services, with an ethos of making a positive impact on the lives of the tenants who live in our managed developments. We look forward to welcoming our new Asquith Court residents and being part of this very vibrant community in the heart of Lewisham." 
Asquith Court launched in December 2021 and form part of a wider Lewisham Exchange development, which includes 600 student accommodation dwellings.    
2021 Year in Review
At Pinnacle Group, we are proud to have launched our first "Transforming Communities, Changing Lives" annual review, which looks back at the fantastic Environmental, Social and Governance (ESG) progress made in 2021, to create a lasting legacy in the communities we serve.
Last year, Pinnacle's ESG journey started with the introduction of a new ESG framework, which underpinned our vision and purpose. Our objectives have been set out across four pillars: "Protect Our Planet", "Our People", "Community Impact" and "Responsible Business".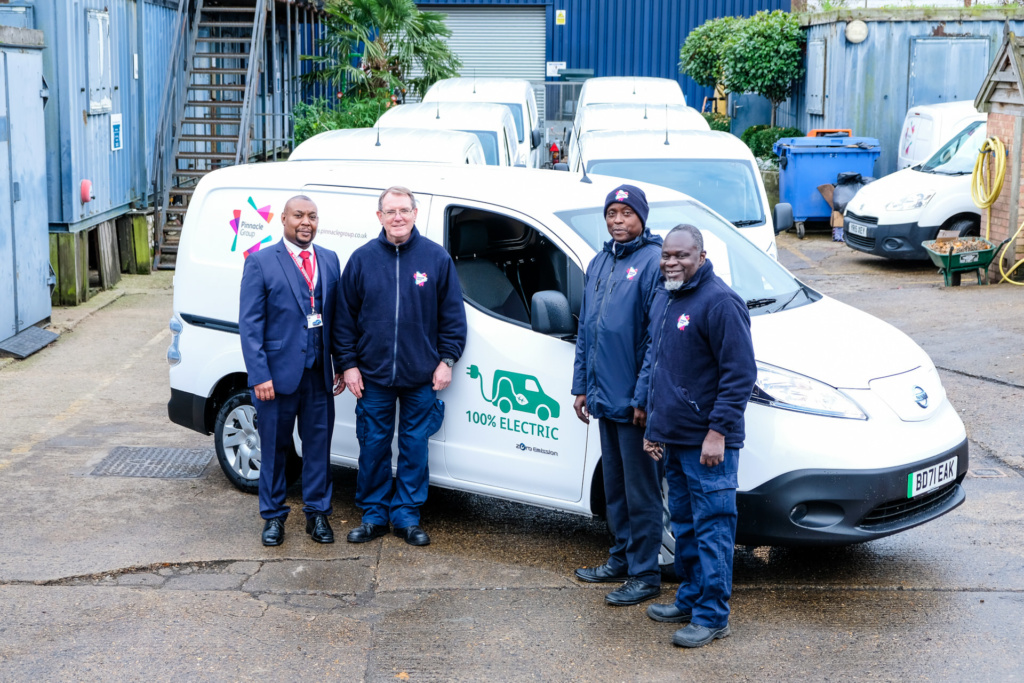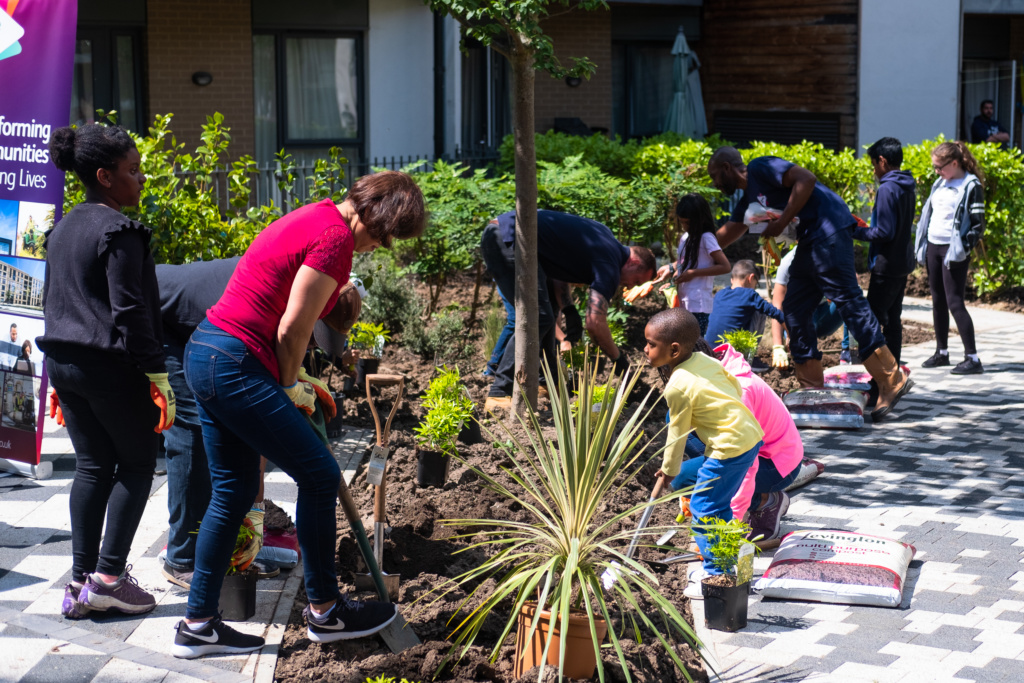 To meet our new framework goals, we acted in 2021 to deliver against our ambitious plan – the results of which are now revealed in our first ESG annual review. Some of the review highlights include:
Kickstarting Project Electrify – increasing the number of electric vehicles in our fleet.
A new approach to retrofitting buildings such as the 70% energy reduction across Swindon schools by switching to LED lighting.
Launching a first-of-its-kind Responsible Procurement Policy, in collaboration with our preferred commercial cleaning supplier, BCHS (Bunzl Cleaning and Hygiene Services).
Embracing tools and technologies, such as our Voice of the Customer and FM Client Feedback programmes and a new supply chain management system.
Engaging with the communities which we serve, in Myatts Field, London, we devised and hosted six weeks of free structured sport coaching followed by a healthy lunch for 50 young people. 
Introducing a new supply chain management system which captures more detailed information on our supply partners.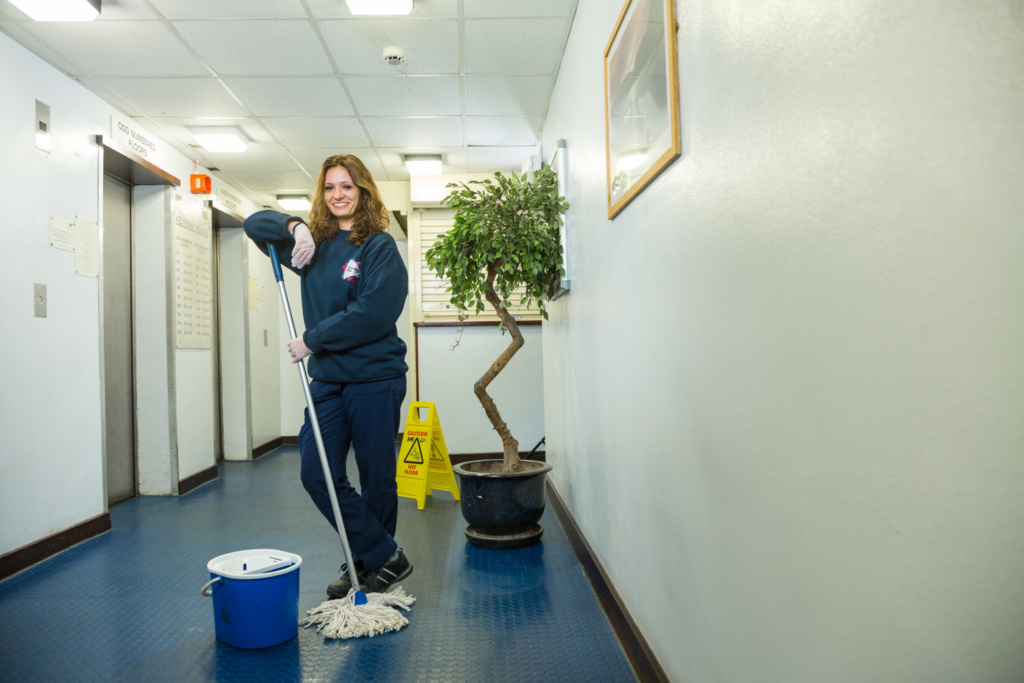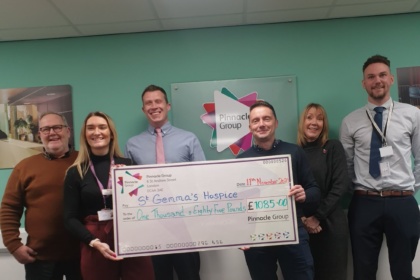 Peregrine Lloyd, Group Chief Executive, said: "I am incredibly proud to launch our ESG Annual Review to showcase the activity that has taken place across our Group over the last year. This Annual Review serves as an important waypoint on our ESG journey.
"It provides us the opportunity to reflect on the progress we have made, to challenge our approach and to find ways in which we can extend and strengthen the impact we make. It was six months ago that we launched our new ESG framework, and I'm pleased to see the outcome of our new approach to capturing and measuring the impact of our collective efforts in this review. Looking forward to 2022, I am excited by what I believe we can achieve."
To learn more about the positive impact Pinnacle has had on the environment, communities, and training and development, you can read the full report here.