Groundbreaking Eco Pod Build in Huddersfield
A fantastic new eco classroom space designed and built in SEND school, using cutting-edge technology to create a unique space for students to learn about sustainable living.
The team in Kirklees, where Pinnacle provides total FM services to three Special Educational Needs and Disability (SEND) schools in a 25 year contract on behalf of Kirklees Council, has completed a new standalone eco-building at Castle Hill School.
The SEND school is for students ages 3 to 19, supporting and educating children with complex special needs. This new impressive space will allow for a teaching space that is suitable for students to learn about green objectives and the value of recycling.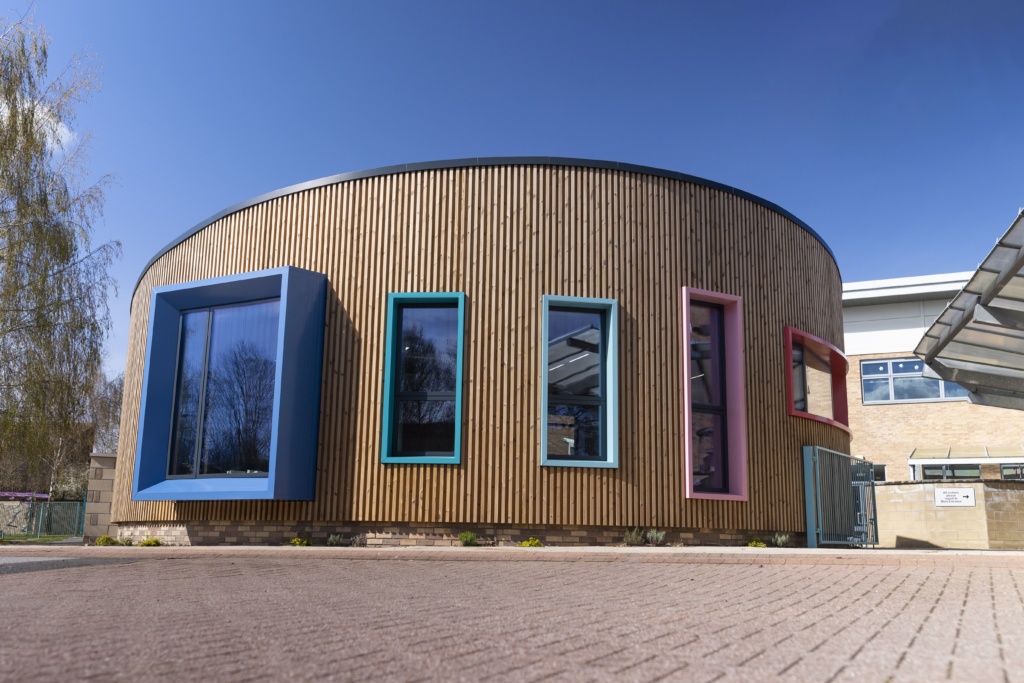 Led by Michael Cooper, Lifecycle and Variation Manager at Pinnacle Group, the collaborative team worked with architects, William Saunders, and specialist builders, BlokBuild, to build the new classroom structure using sustainable modern methods of construction (MMC), environmentally friendly construction techniques.  
The build was designed using a Passivhaus methodology, which is a performance-based set of design criteria which create very low energy buildings. Some of the environmentally friendly features of the new space include; solar panels, a living roof, a heat recovery system, and a unique multi-faceted curved lattice wall with thermal wood cladding.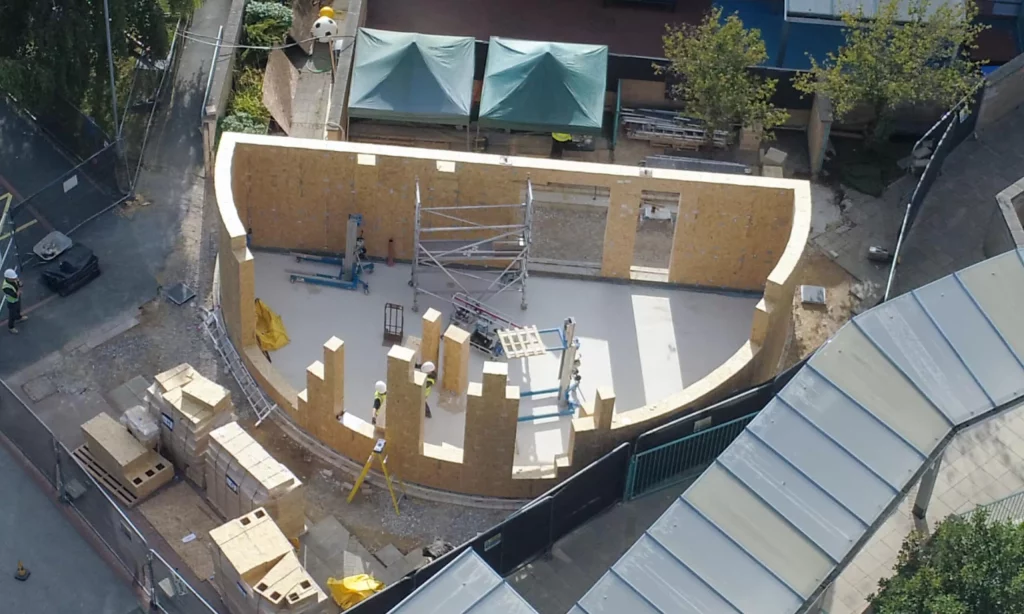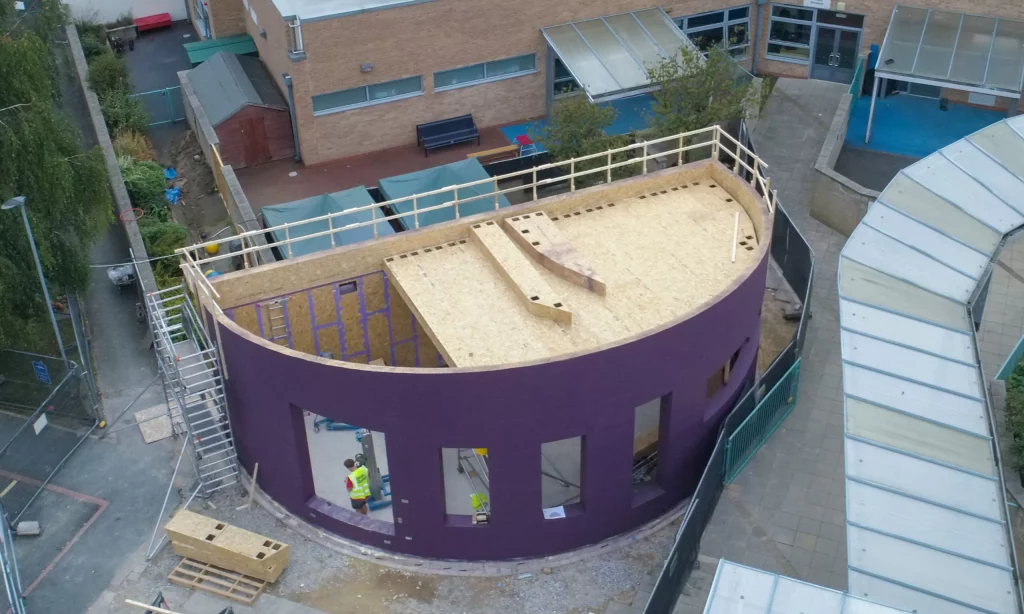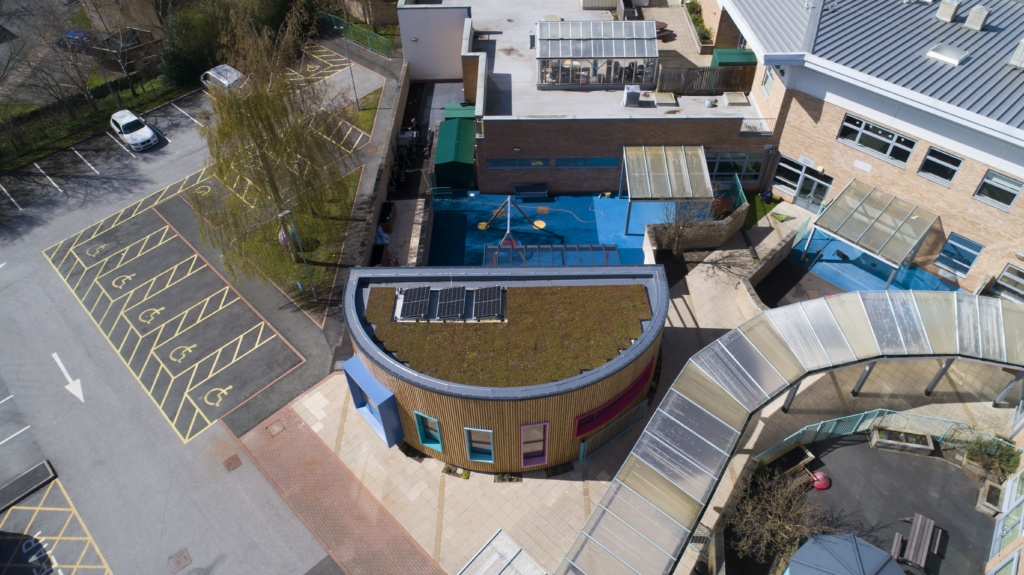 The mechanical and electrical installations have been designed to provide an energy-efficient building and to include reducing loads, selecting systems that make the most effective use of ambient energy sources and using efficient equipment and effective control strategies. An integrated design approach has been adopted to ensure that the architectural elements and the engineering systems work effectively together.
Electrical systems installed:
High efficiency LED light fittings with intelligent automatic controls.
Photovoltaic electricity generation.
Mechanical systems installed:
Eco water heater with smart technology giving high energy efficiency.
Electric LST fan heaters with intelligent low energy consuming EC motors.
High efficiency energy recovery ventilation unit with night time summer building heat purge facility.
The building project, which was featured on the latest series of Channel 4's Grand Design, was delivered on time and within budget, with the installation being under two weeks during term-time, without disrupting staff or students at the live SEND school site. The school and the students are delighted with their new classroom space.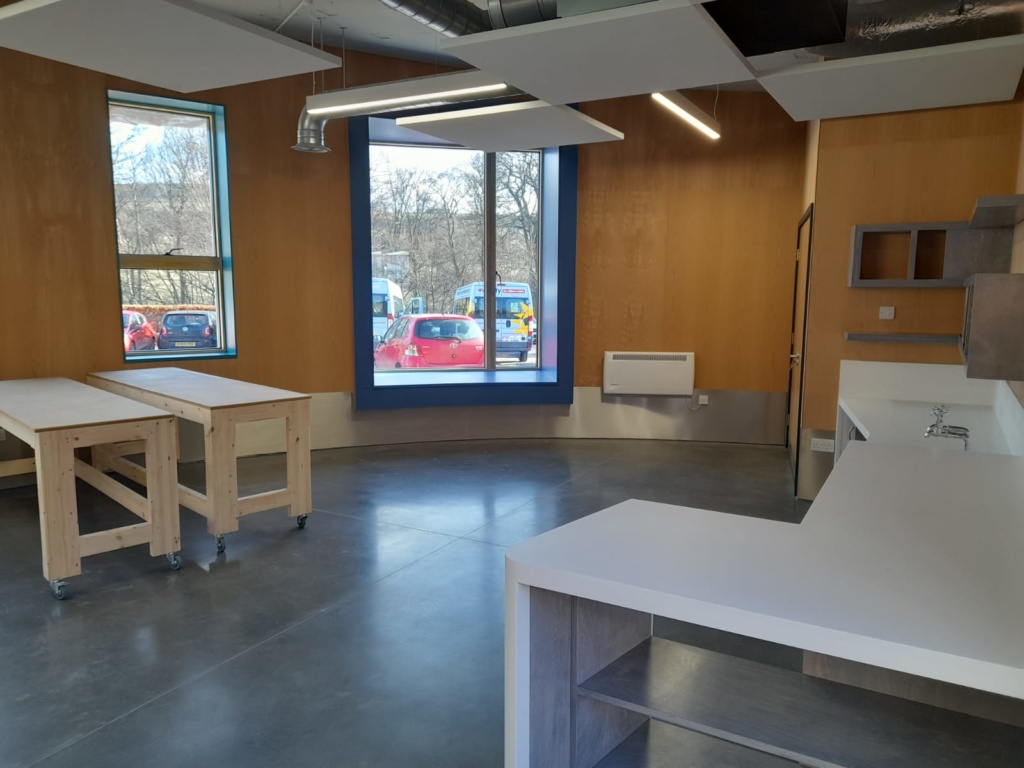 Michael Cooper said of the project, "School are delighted with the completed project, this will be their flagship building proudly situated at the front of the school site, the students are further overjoyed as the building also includes superb views over the ancient Castle Hill monument."
Steve Perren, Principal at Castle Hill School commented, "We are also grateful to Pinnacle for collaborating towards success."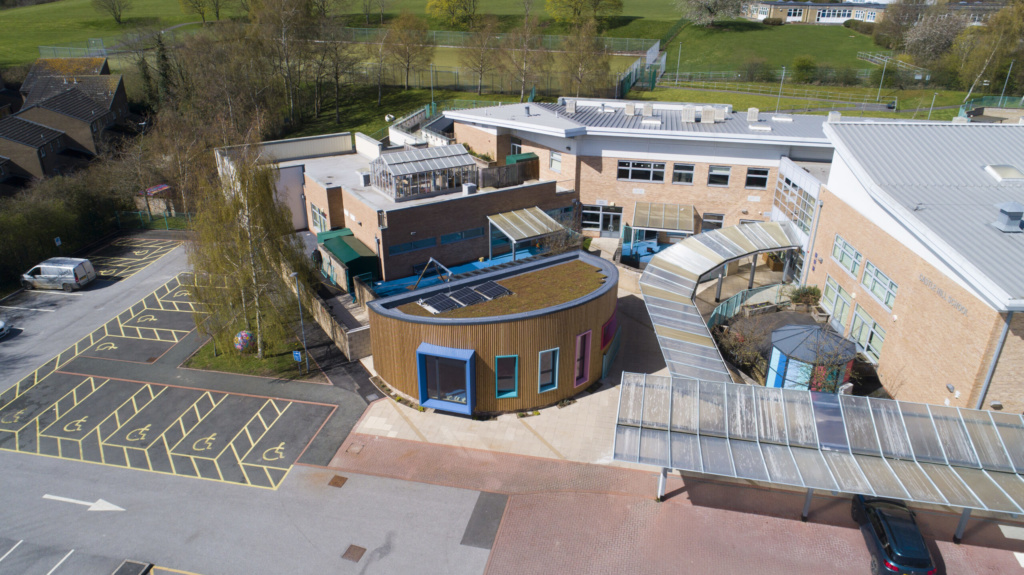 The innovative project has been recently shortlisted for three categories at the Structural Timber Awards for:
Project of the Year
Installer of the Year (Blokbuild)
Product Innovation award (Blokbuild)
The project has also shortlisted on one of the awards for Education Estates:
Pinnacle Wins Place on Six Lots of Major Government FM Framework
Pinnacle Group is delighted to have been awarded a place on the Crown Commercial Service (CCS) Facilities Management and Workplace Services Framework. This latest achievement bolsters Pinnacle's tender opportunities within central and local government departments as well as health, education and blue-light sectors.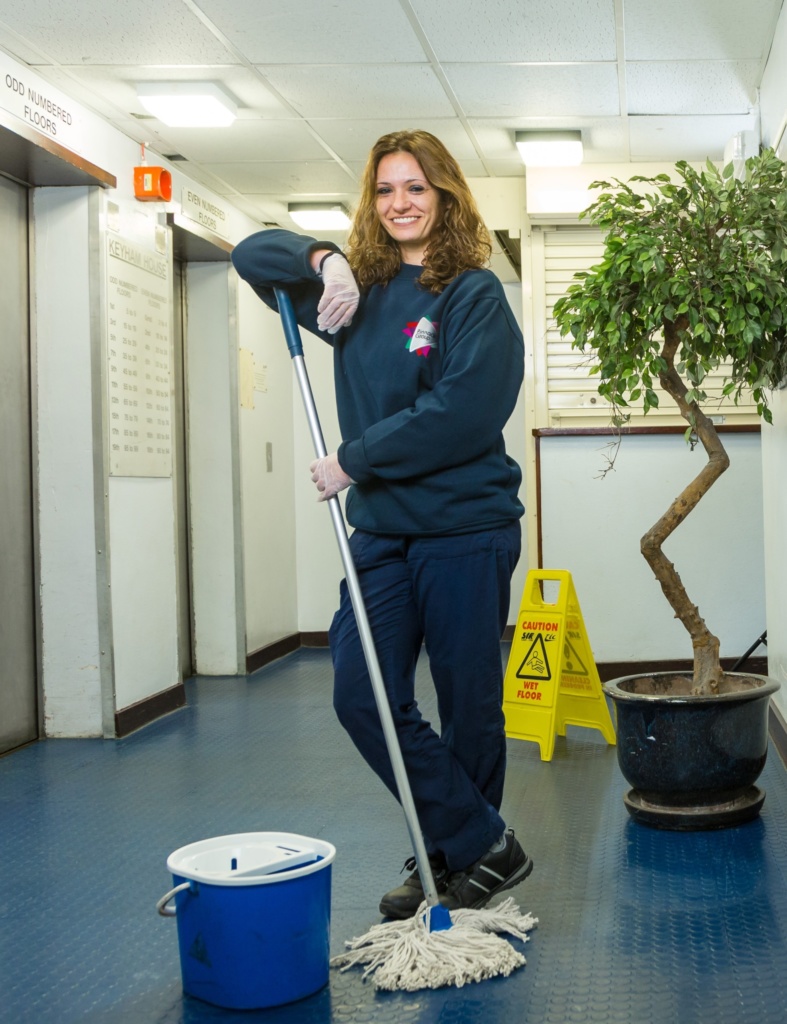 Having secured a place on six of the CCS Facilities Management and Workplace Services framework lots, the business will be eligible for work across the spectrum of total, hard and soft facilities management opportunities.
Just 44 suppliers have been selected onto the framework, which places a focus on social value outcomes, something that Pinnacle strongly welcomes. Pinnacle's own ESG framework is at the heart of it purpose and underscores its commitment to protect the planet, empower its own people, deliver community impact and to be a responsible and ethical business at all times.
Neil Fergus, Managing Director, FM at Pinnacle Group said: "Becoming a supplier on this CCS framework provides Pinnacle with an opportunity to compete against some of the most established FM providers in the country for the large-scale, long-term government contracts, which form the backbone of our future growth strategy.
"This is a huge achievement and a recognition of the extensive skills and capability within our FM business."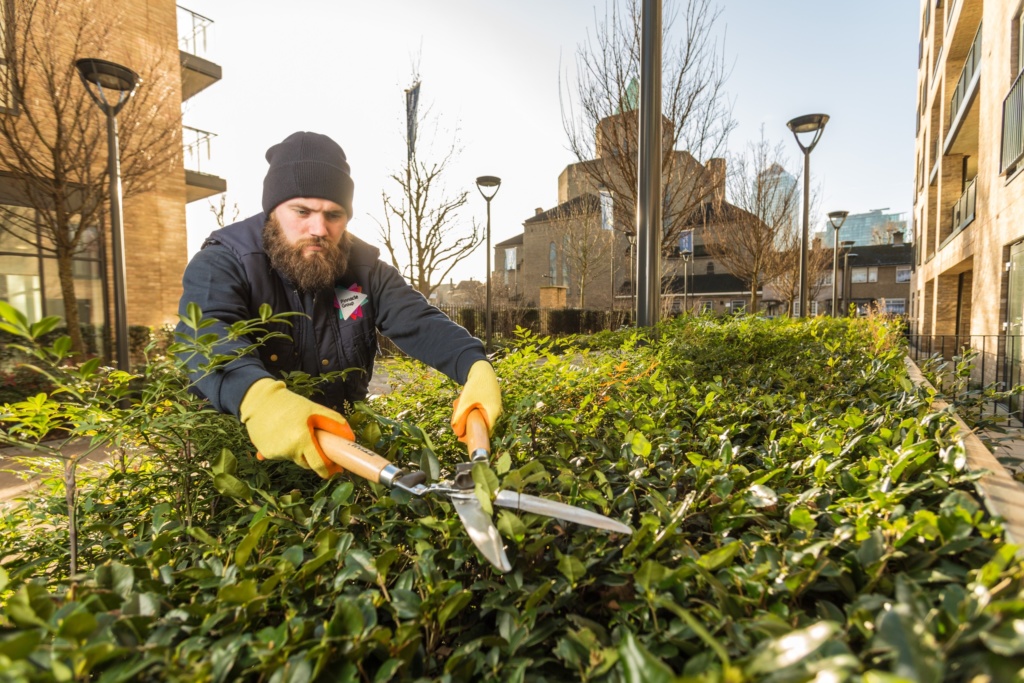 It is expected that call-off competitions for contracts tendered under this framework will begin in late summer 2022.
Crown Commercial Service supports the public sector to achieve maximum commercial value when procuring common goods and services. In 2020/21, CCS helped the public sector to achieve commercial benefits equal to £2.04bn - supporting world-class public services that offer best value for taxpayers.
Pinnacle Group Reappointed to Cleaning Contract for 600+ Council Owned Facilities
A much sought-after contract has been secured by Pinnacle Group to provide specialist cleaning services to Solihull Community Housing (SCH), which run housing services on behalf of Solihull Council.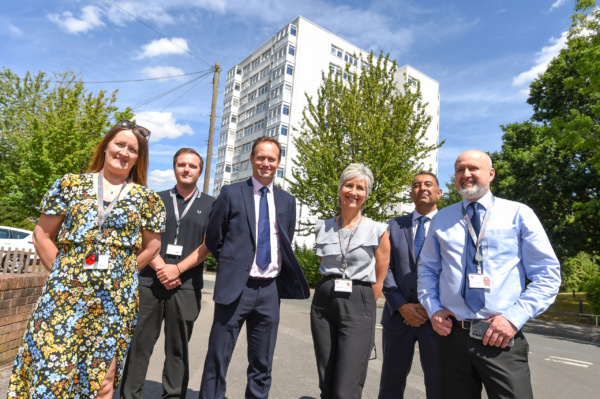 The SCH cleaning contract, which is worth almost one million pounds, will once again be held by Pinnacle Group who previously won the contract from 2010 – 2015. As part of this latest agreement, Pinnacle Group is responsible for the responsive and planned cleaning of more than 600 individual facilities including offices, community centres and homes from 1 August 2022.
Neil Fergus, Managing Director, FM at Pinnacle Group said, "We have a strong relationship and previous working history with Solihull Community Housing, and as a result of this we know the sites well and how we can apply our extensive cleaning experience and customer service to best support them. Our fantastic facilities management team will offer a full range of cleaning services, which will involve internal and external cleaning of the buildings, specialist biohazard removal, as well as clearing of fire or flood damage and deep cleans. 
"We are delighted to have been successful in this bid and to be working once again with the team at Solihull Community Housing. Since our last tenure we've improved the technology we use to support the services we offer. This will ensure that any queries and questions are dealt with even more effectively than before."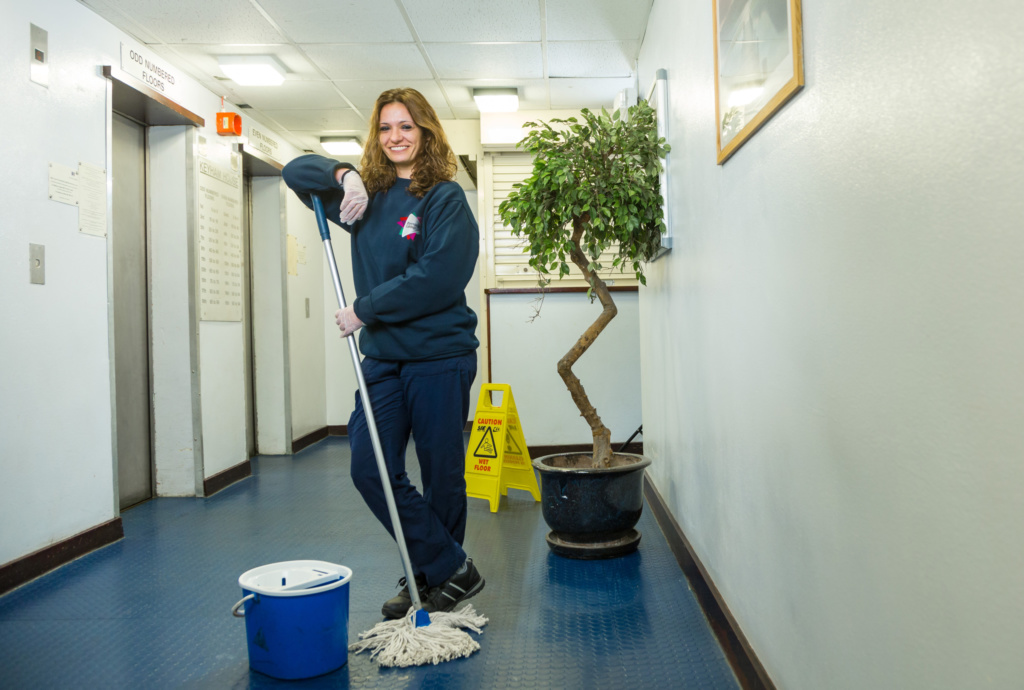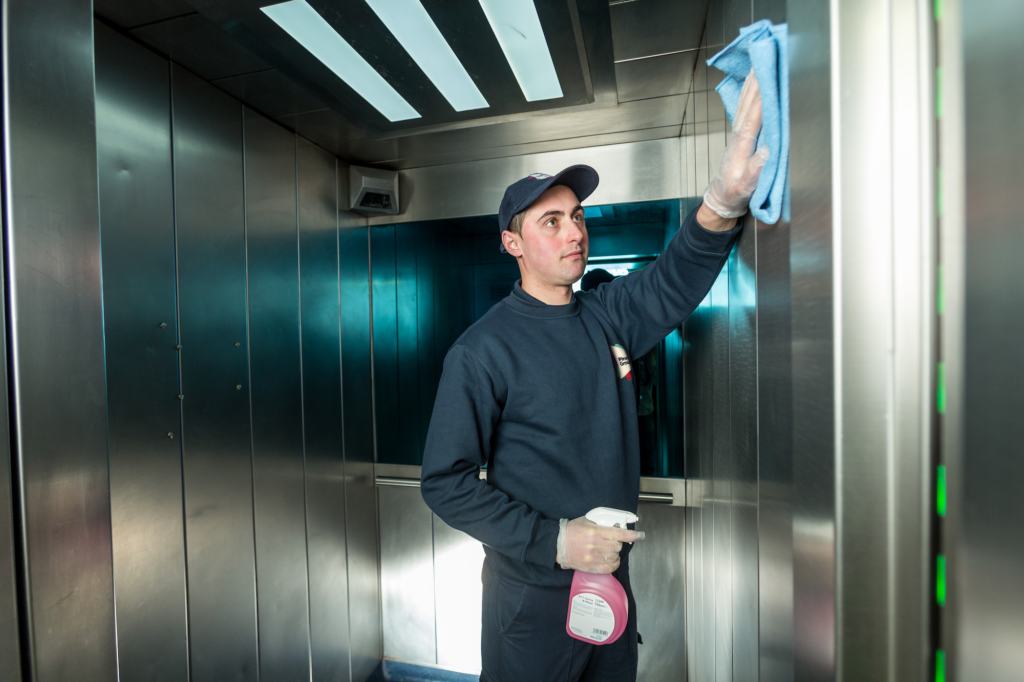 Operating a six-day-a-week service, including bank holidays for all high-rise buildings, Pinnacle Group's team will become an integrated part of the community and a familiar face to residents.  In total, the new contract covers three service areas: 555 low rise blocks, 37 high rise blocks, three offices, three community centres and the Extra Care Scheme, which supports people in living independently. Already an extensive contract, there is potential to extend the housing element to incorporate further properties.
Fiona Hughes Chief Executive at Solihull Community Housing said: "The hygiene and safety of all our buildings is imperative. We are thrilled to appoint Pinnacle Group to the SCH cleaning contract to help us achieve this. We look forward to Pinnacle providing a high-quality cleaning service and of course, as always, we welcome any feedback from our customers."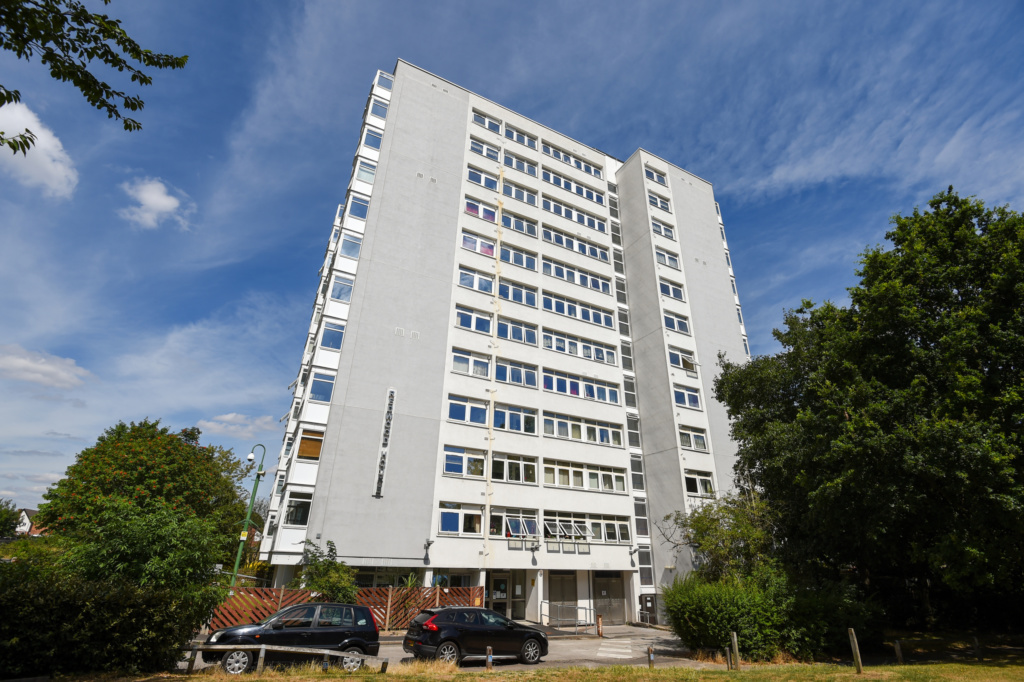 Yorkshire Three Peaks Success
Recently, a team of colleagues from our Facilities Management (FM) division who are based in Leeds, took on the Yorkshire Three Peak challenge to raise money for Fairfield School in Batley, where Pinnacle Group provide hard and soft FM.
On Friday 17th June a team of 15, including 11 Pinnacle colleagues and staff and Governors from Fairfield set off at 6am to tackle 26-mile trek. A classic trekking challenge, the route took in summits of Pen-y-ghent (694m), Whernside (736m) and Ingleborough (723m).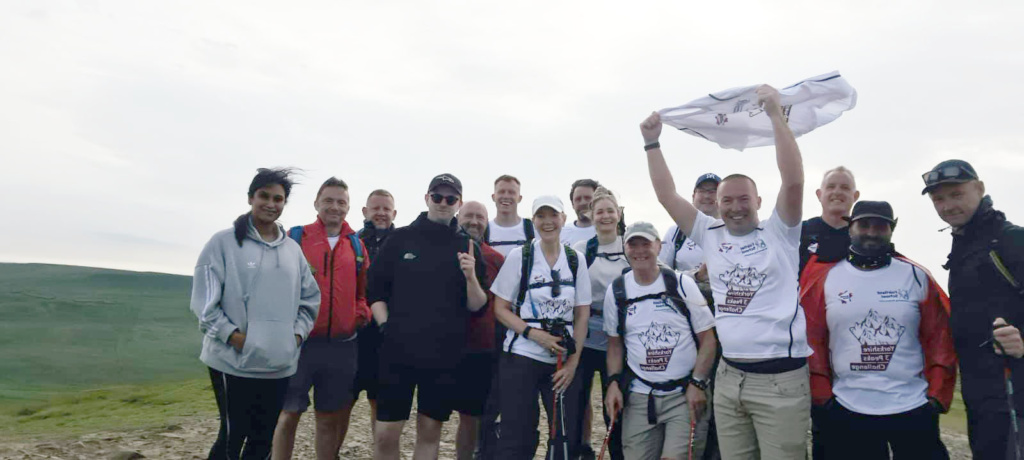 Assisted by the Pinnacle Group support vehicle, providing sandwiches, energy drinks and much needed pep talks, team members each burned in excess of 4,000 calories taking on some extremely difficult terrain. Over the course of many thousands of steps, and much blood, sweat and tears, the team successfully conquered the challenge in just over 12 hours.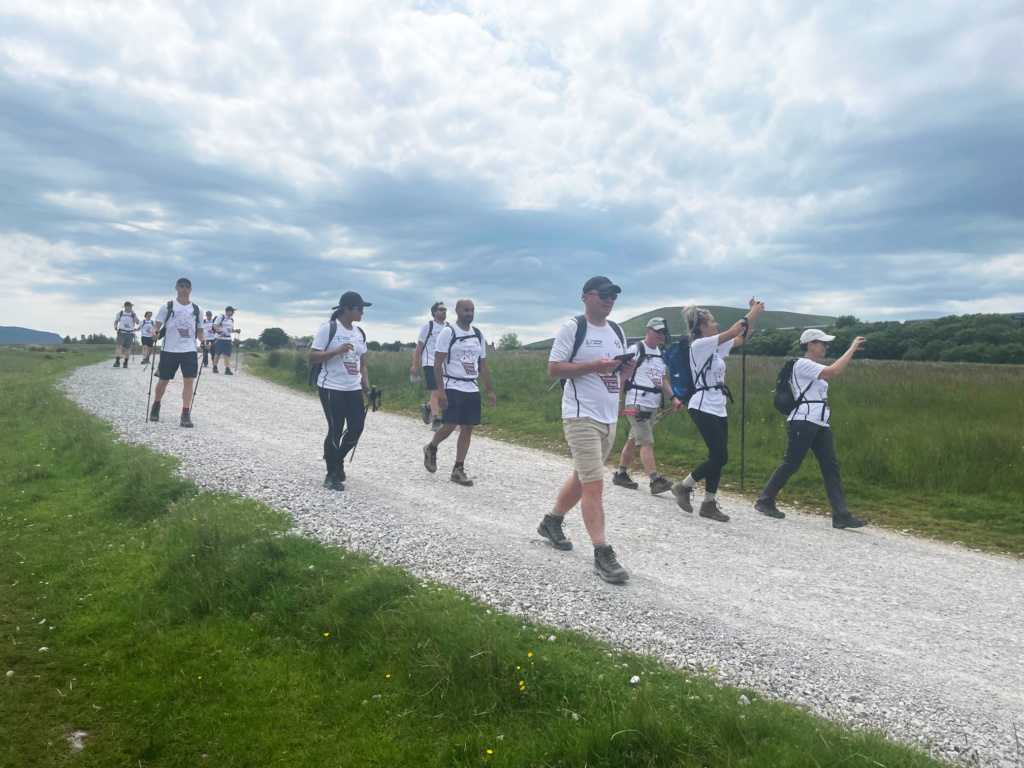 Thanks to their efforts, the team have now raised over £1,000 for Fairfield school. The money raised will go towards developing the school playground. Currently a large open concrete space, the playground will be transformed into four separate smaller areas with a safer soft crumb ground and artificial grass. These will consist of:
A 'bike zone' to resemble a miniature formula one racetrack for bikes and trikes, complete with shed storage space;
An 'Active Zone' with a roundabout, swing, climbing frame, sunken trampoline, bridge, tunnel, and den;
A 'Gymnasium Zone' for our more active pupils to burn off some energy; and,
A 'Relaxation Zone' with a sensory gazebo, seating area with planters and focal feature, interactive pathway with a sensory tambour tunnel.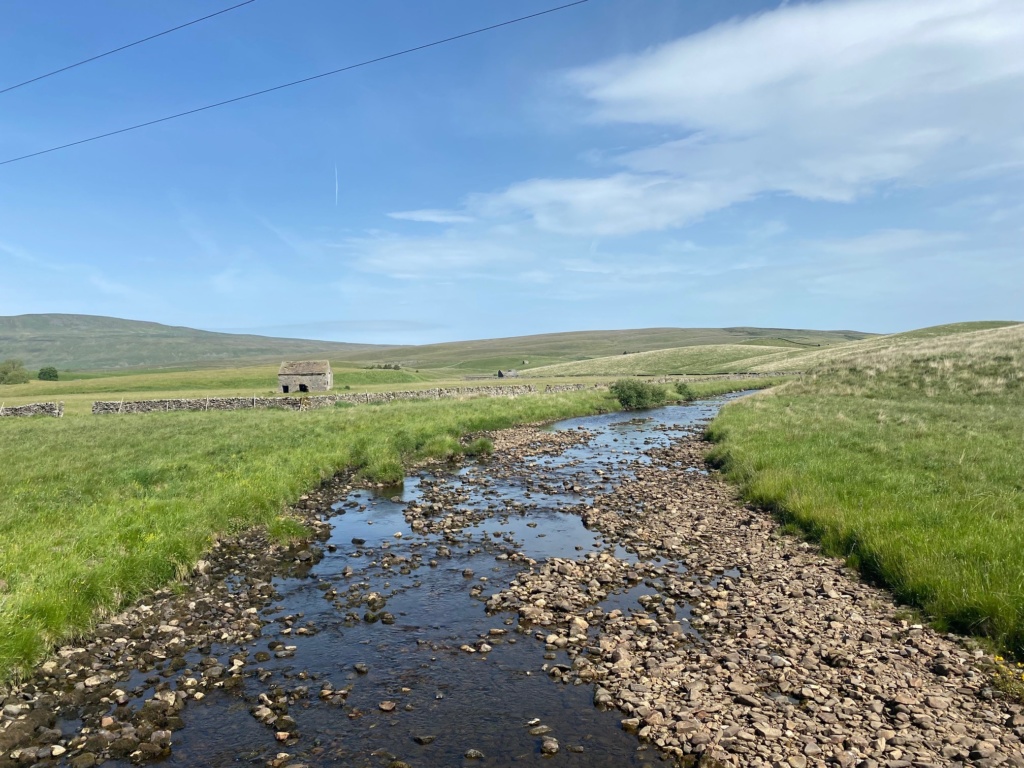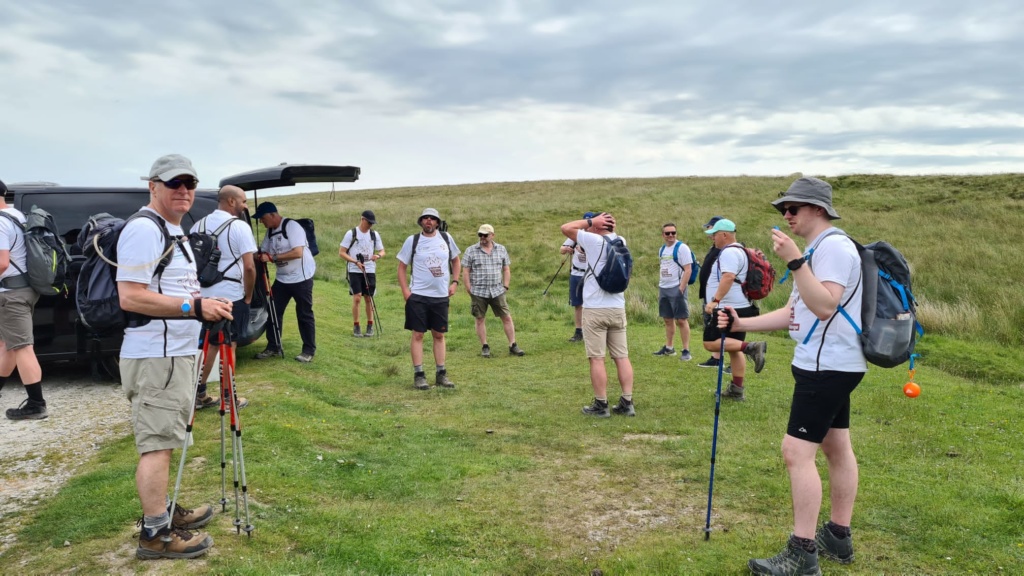 Steve Walsh, Business Manager at Fairfield School said: "Thank you again to everyone involved. The day was a fantastic team build event and I hope this may be the first of many joint adventures we can do together."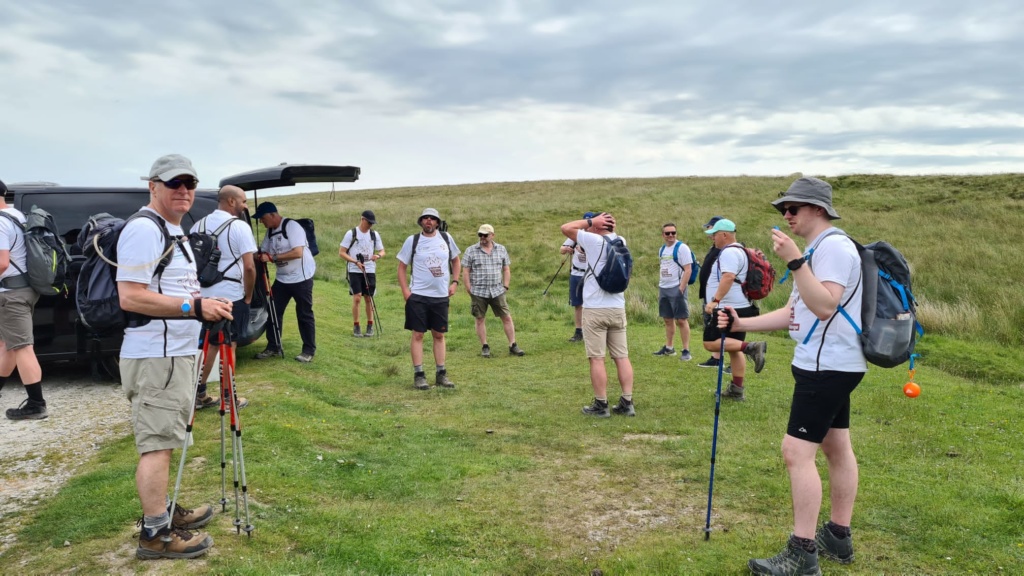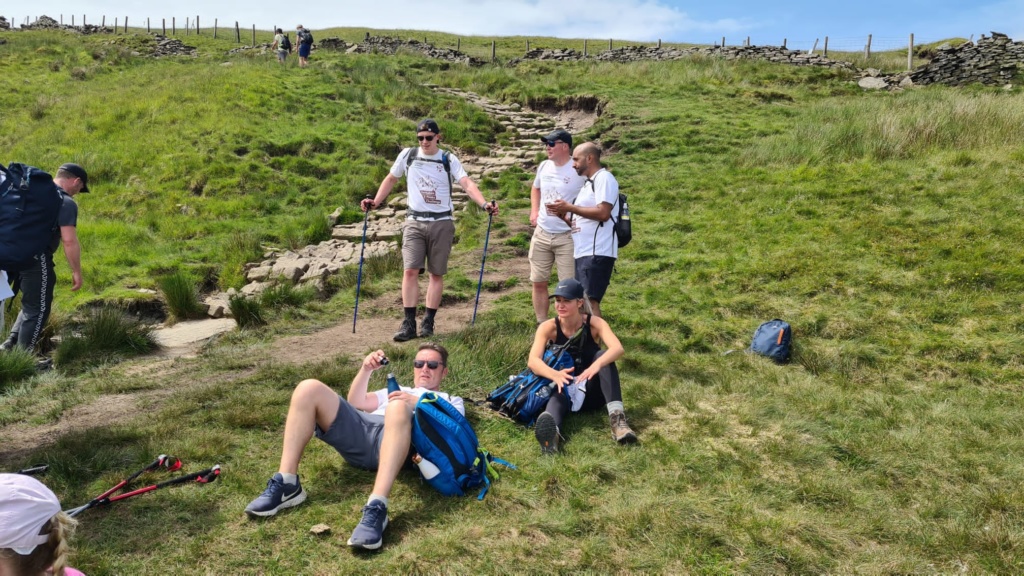 Congratulations to all involved on an enormous achievement! If you would like to donate to the cause, please click here.
Celebrating World FM Day
Each year, on World FM Day, the IWFM (Institute of Workplace and Facilities Management) highlights and celebrates the impact and value that facilities teams, and the wider industry, contribute to business worldwide.
Pinnacle Group is proud to be a Corporate Member of the IWFM, the organisation that promotes excellence among a worldwide workplace and facilities management membership community.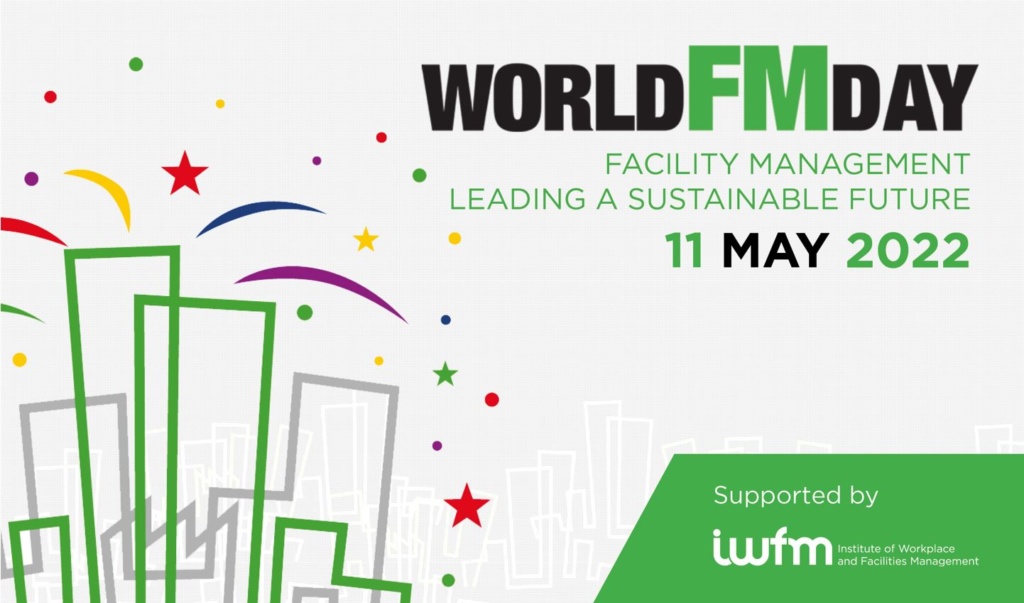 We're delighted to celebrate World FM Day, recognising and thanking all of our people who make a vital contribution to putting our customers at the heart of facilities management services, providing places where people are safe, healthy and able to thrive.  
The theme for World FM Day 2022 is 'Leading a sustainable future'.
Leading a sustainable future
With the day focusing on the FM industry's opportunity to make positive change through corporate sustainability, Managing Director, FM Neil Fergus commented: 
"As we grow as a company, we are seizing the opportunity to operate with purpose. This is already ingrained in our company values. And, through the actions of our teams, we see our staff go above and beyond their daily duties to protect our planet, care for our people, have a positive impact in the community and deliver our services in a responsible and ethical manner."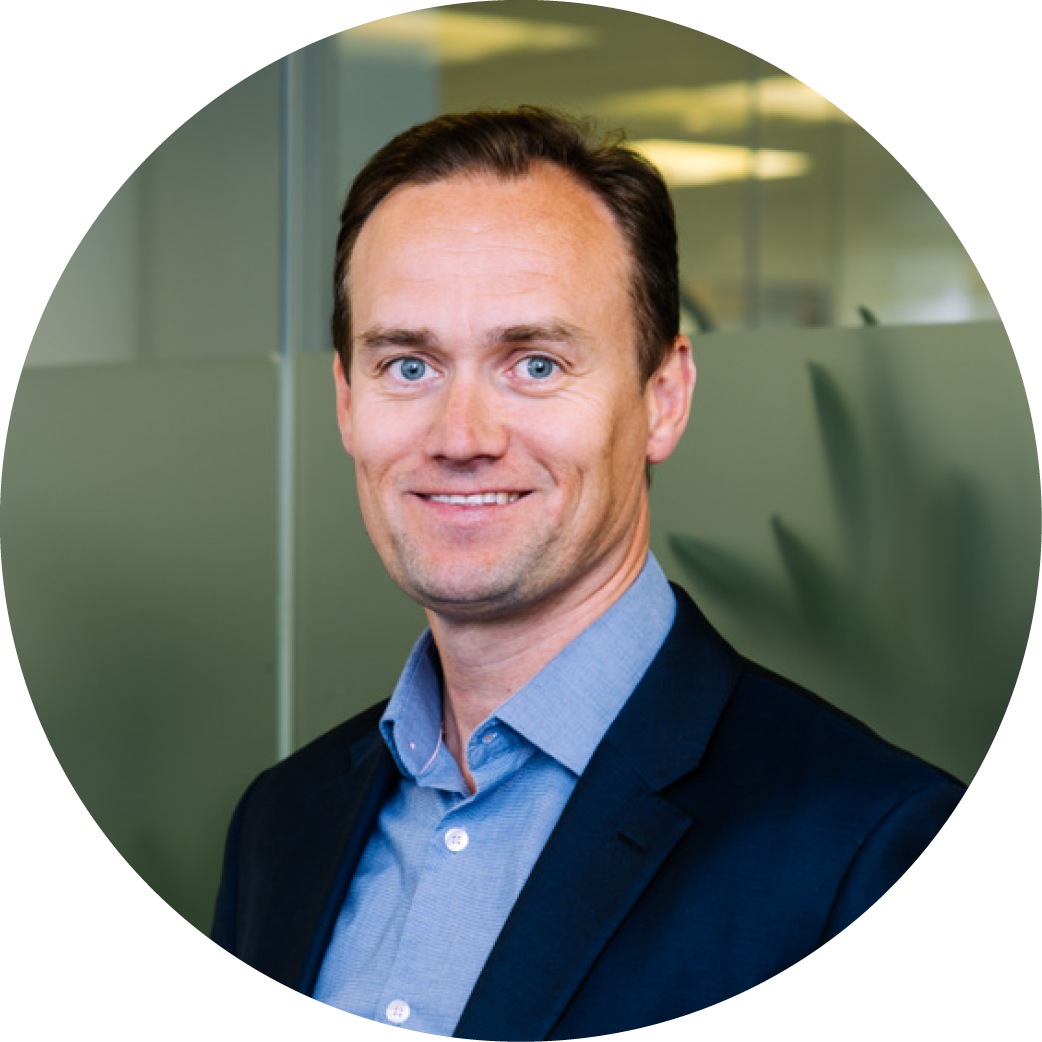 Neil Fergus
Managing Director, FM
Here we highlight some of the recent actions, across our business, that support our ongoing commitment to a sustainable future.
Our commitment to ESG 
We have a rich history as a socially conscious and values-led business. Building on this, we have launched our ESG Framework which is structured around the four pillars of:
Protecting Our Planet
Our People
Community Impact
Responsible Business
Through Protecting Our Planet, we are removing carbon, reducing pollution and continuously looking at making the right choice for the environment when deciding on ways of working and selecting suppliers, products, equipment and materials.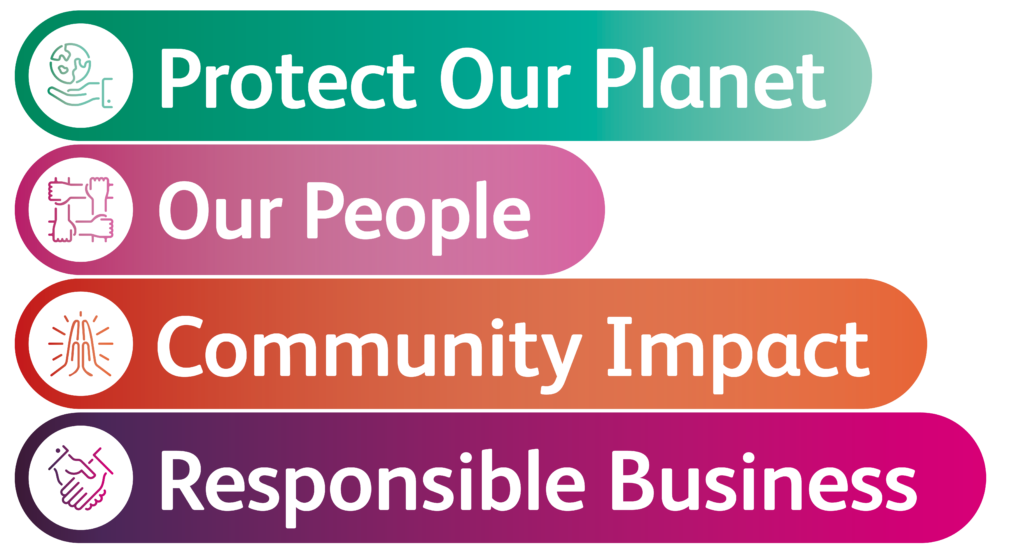 Project Electrify
Our Carbon Reduction Plan to Net Zero aims to achieve:
Net Zero on direct emissions by 2025 (Scope 1 & 2) 
Full emissions by 2035 (Scope 3)
Project Electrify supports Pinnacle's Carbon Net Zero road map with the roll out an all-electric fleet across 500 service vehicles servicing over 100 UK locations. Analysing the usage requirements of all vehicles, due for renewal or new vehicles added to the fleet, these will be considered for an electric vehicle replacement to reduce our environmental impact.
This is backed by the rolling out of our own electric vehicle charging infrastructure across our sites and depots, maximising charge points on existing grid capacity.
Using telematics and data analysis, we will continuously review the programme to see if changes need to be made, based on our experience in the field and future efficiency.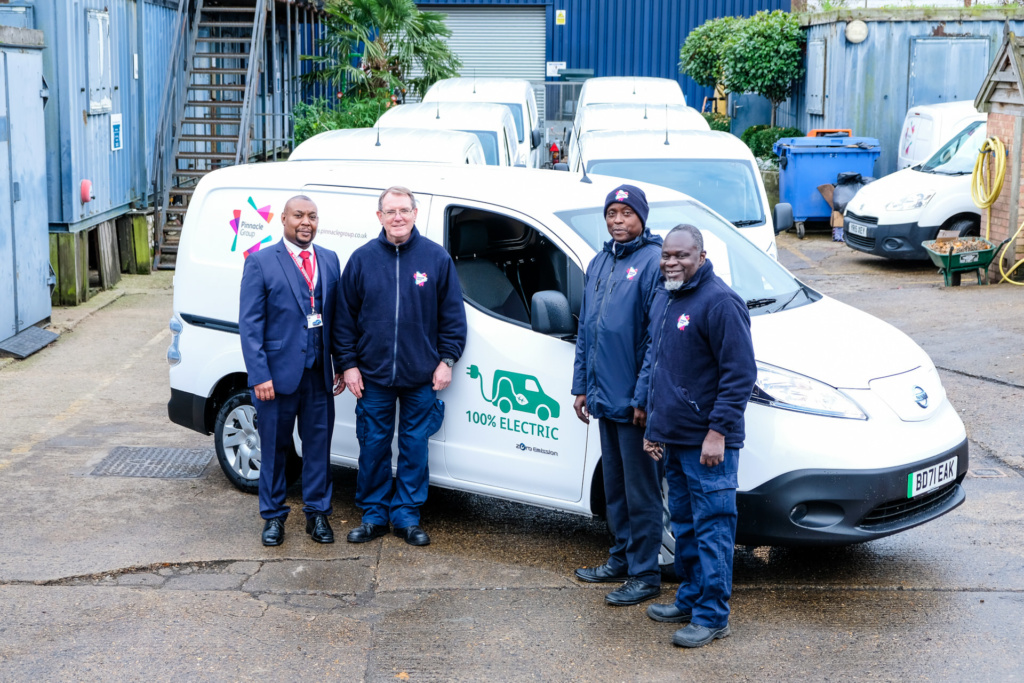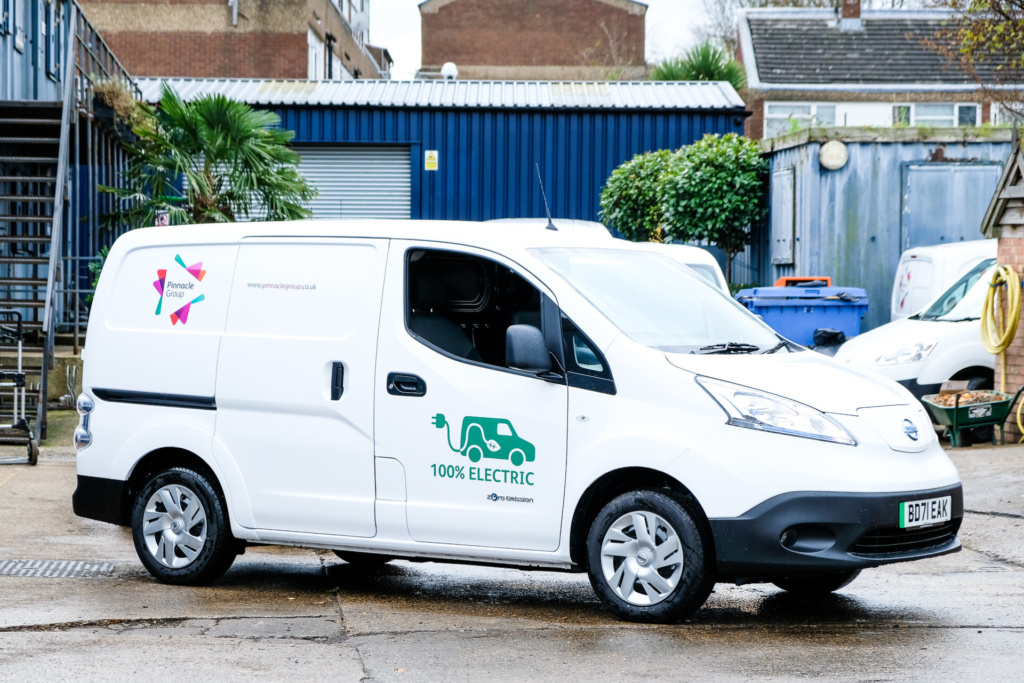 Moving towards electric grounds maintenance equipment
In one of our contracts - Essex County Council - we have demonstrated a successful switch of 100% of our small kit to electric.
Creating energy efficiency through LED/PIR installations
Through our initiative of installing 6,000 energy efficient LED lights across seven schools in Swindon, we have delivered an impressive energy reduction of 70%.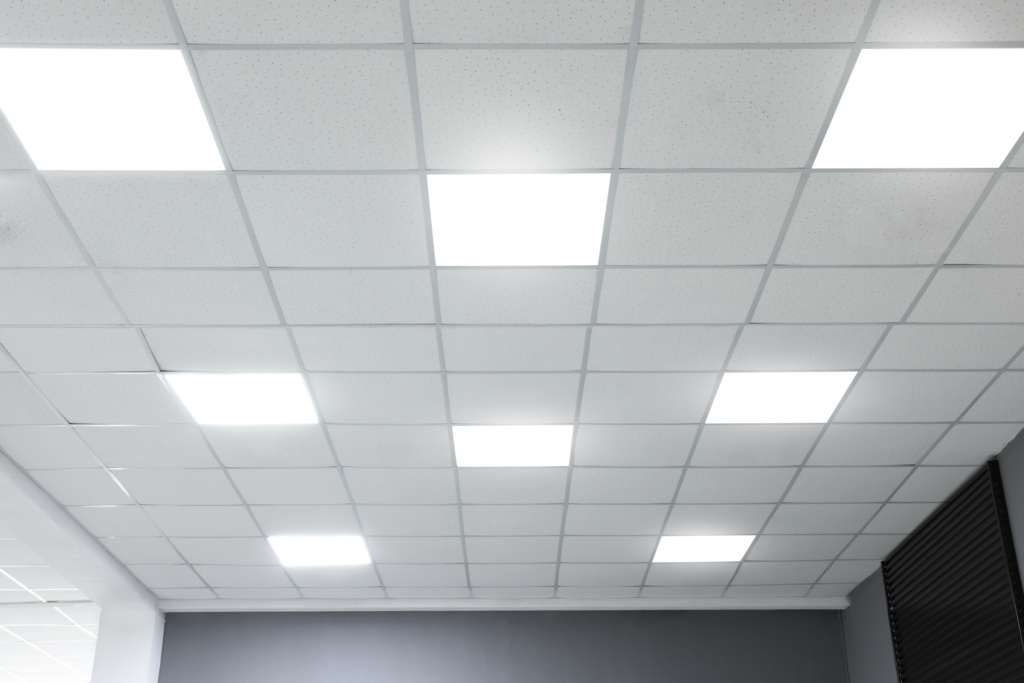 Responsible cleaning
As a business that is committed to procuring with purpose, we want to replace the use of harmful chemical products and consumable products, used in the delivery of our contract cleaning service, with environmentally responsible alternatives. Our vision is to embed technologies within our contract cleaning service delivery that:  
Do not use ingredients toxic to humans  
Do not use ingredients toxic to aquatic life  
Stop plastic pollution through the reduction of single use plastic  
Promote the growth and development of small, localised, innovative businesses within our supply chain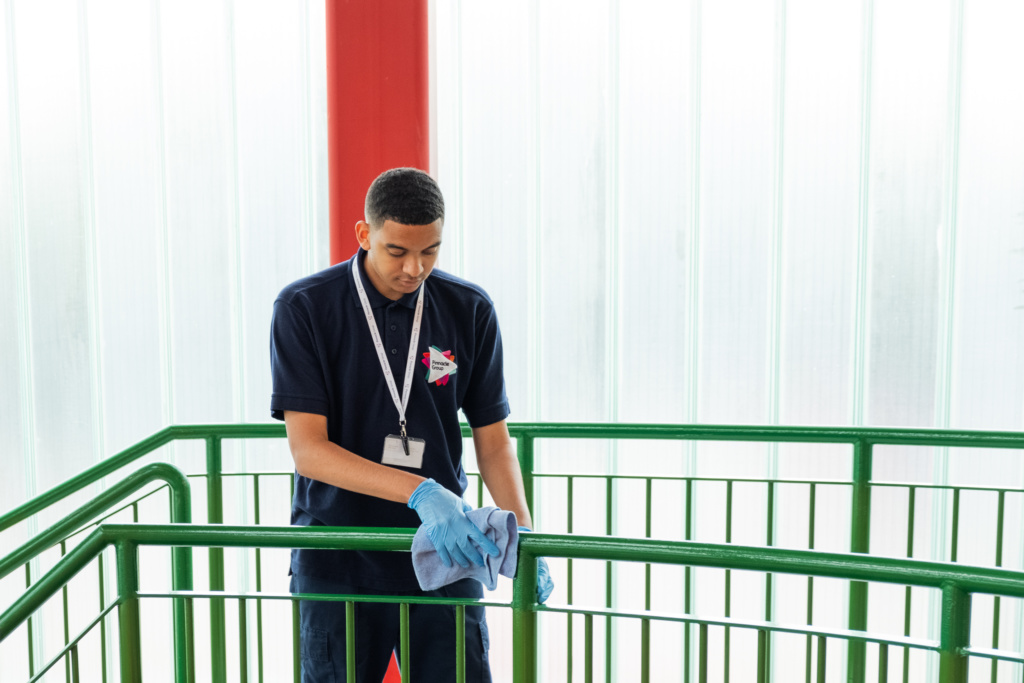 Project Switch  
A key part of our Responsible Procurement Policy, and cleaning responsibly, is our new national sustainability standard for commercial cleaning and hygiene supplies Project Switch in partnership with Bunzl Cleaning and Hygiene Services (BCHS).  
Project Switch ensures that sustainably produced and packaged cleaning chemicals, plus hygiene consumables, are prioritised across our soft facilities services portfolio. As part of the collaborative sustainability initiative, BCHS has committed to offsetting carbon emissions associated with our cleaning supplies delivery management, so that they are carbon neutral.    
As part of this project, 10 per cent of Project Switch's annual spend will be allocated with approved local SME, VCSE and micro suppliers. 
Ongoing measurement of the policy will be used to keep reducing the number of post-consumer recycled (PCR) bottles being put back into the circular supply chain, working towards 100 per cent by 2025.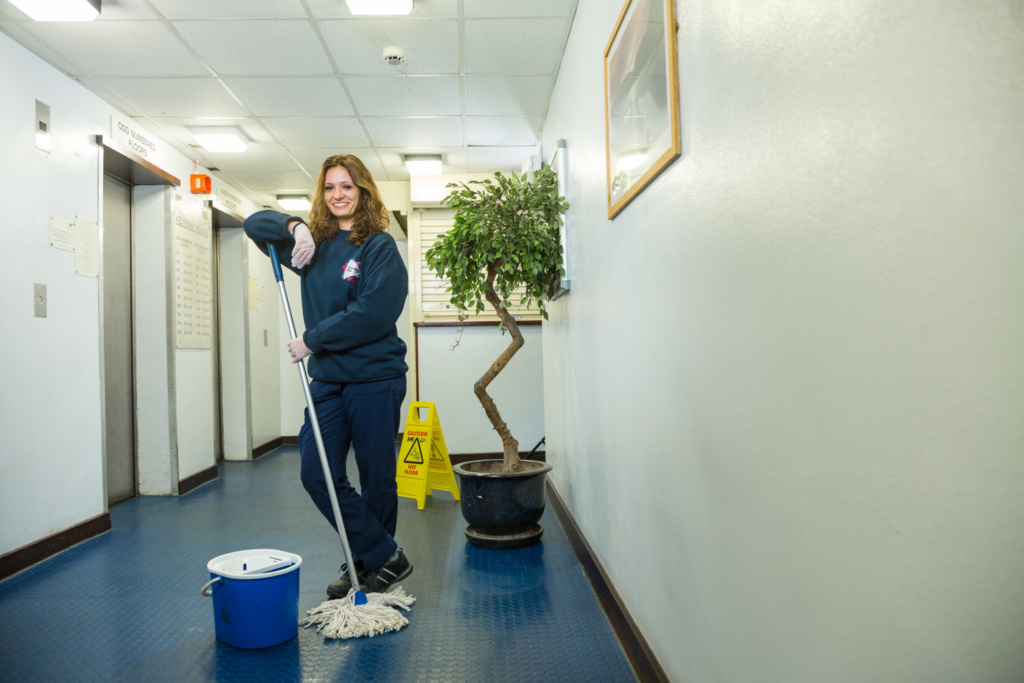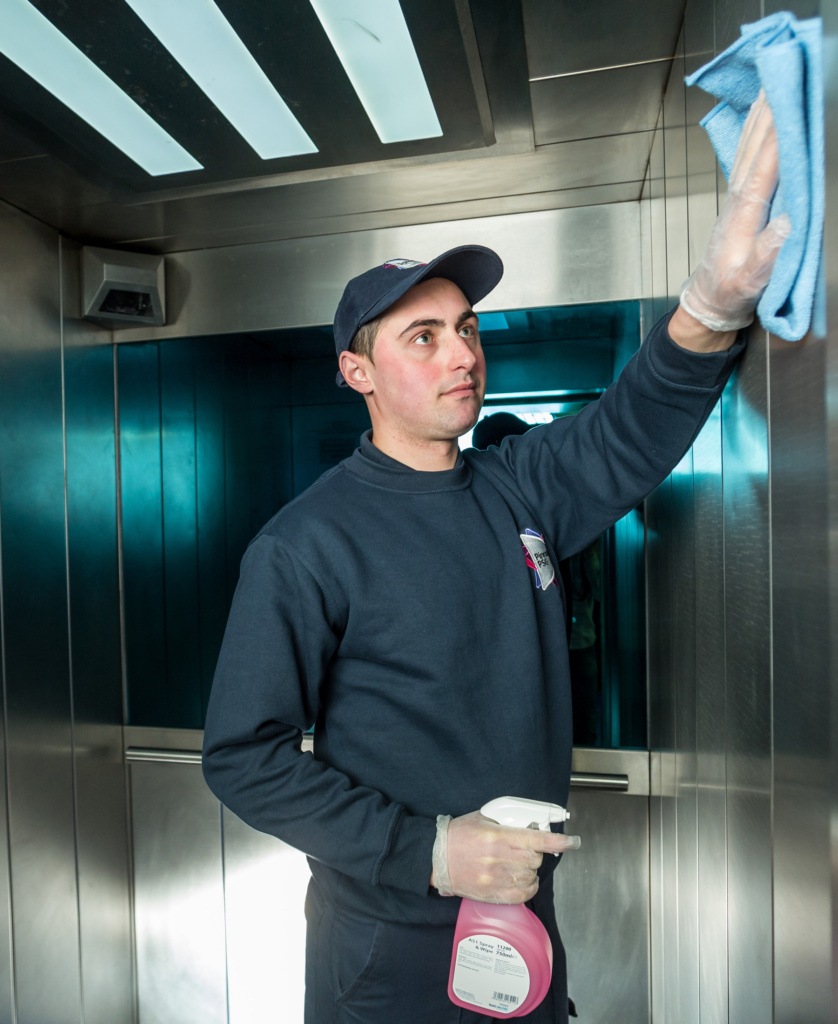 Community impact
Our employees are passionate about engaging with and doing the right thing by the communities we serve. Many dedicate their time and develop initiatives to support local causes alongside community partners, partnering with local charities and social enterprises to provide help where it matters most.
At one local school, we have been supporting local planting, showing pupils how to successfully grow their own strawberries and combining this with healthy eating education.
From supporting the building of a community garden for a local hospice, to supporting local food banks across the country and creating community allotments, we are so proud of our people and the impact of their fantastic work.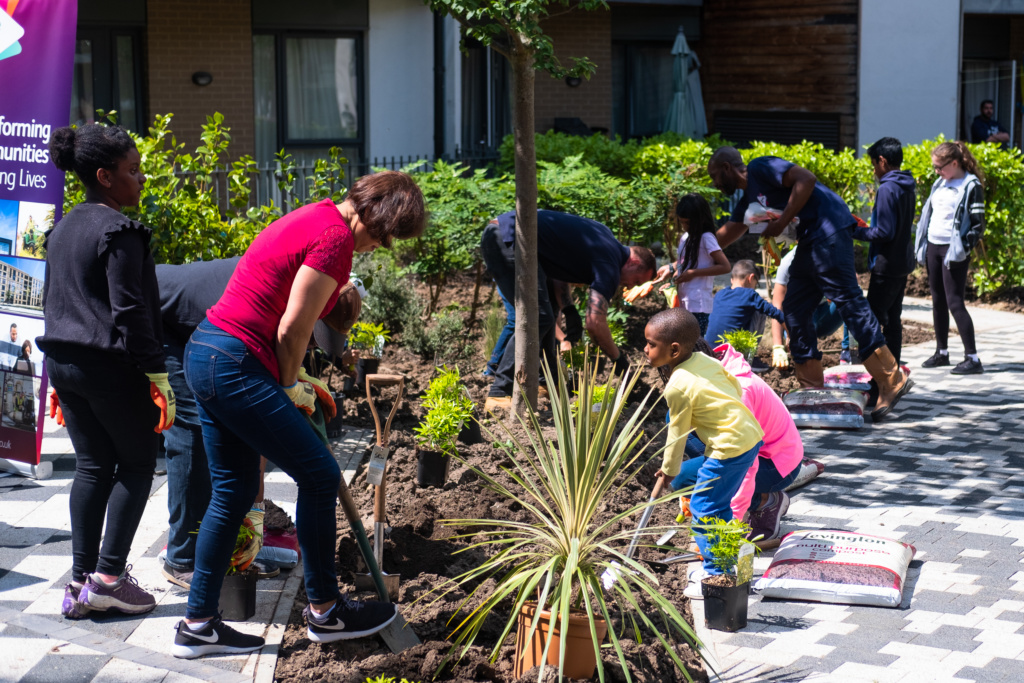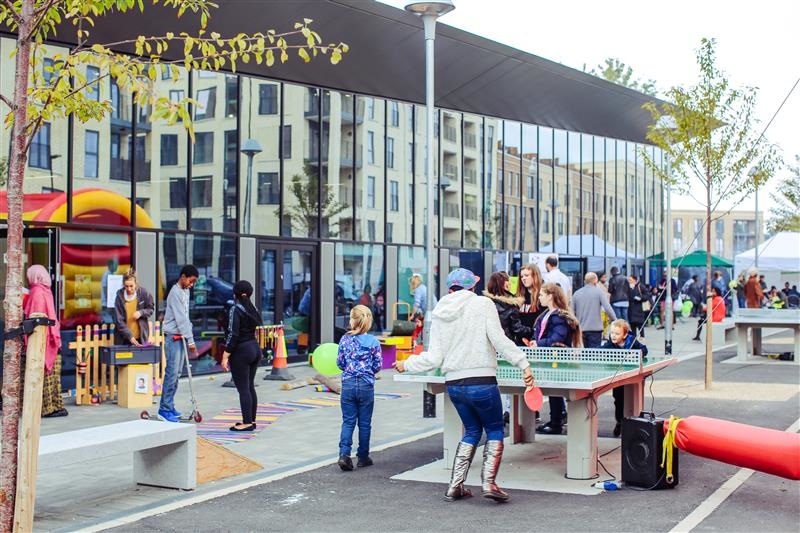 New National Standard to Drive Sustainability in New Hygiene Procurement Management Partnership 
Pinnacle Group, together with Bunzl Cleaning and Hygiene Services (BCHS) have launched Project Switch – a new national sustainability standard for commercial cleaning and hygiene supplies.  
The new Project Switch procurement policy, designed by Pinnacle Group and BCHS, utilises Pinnacle Group's strategic position in the upward supply chain via its buying behaviours.  It will prioritise sustainably sourced cleaning chemicals and hygiene consumables, for   use across Pinnacle Group's soft facilities services portfolio in homes, educational facilities, and public buildings.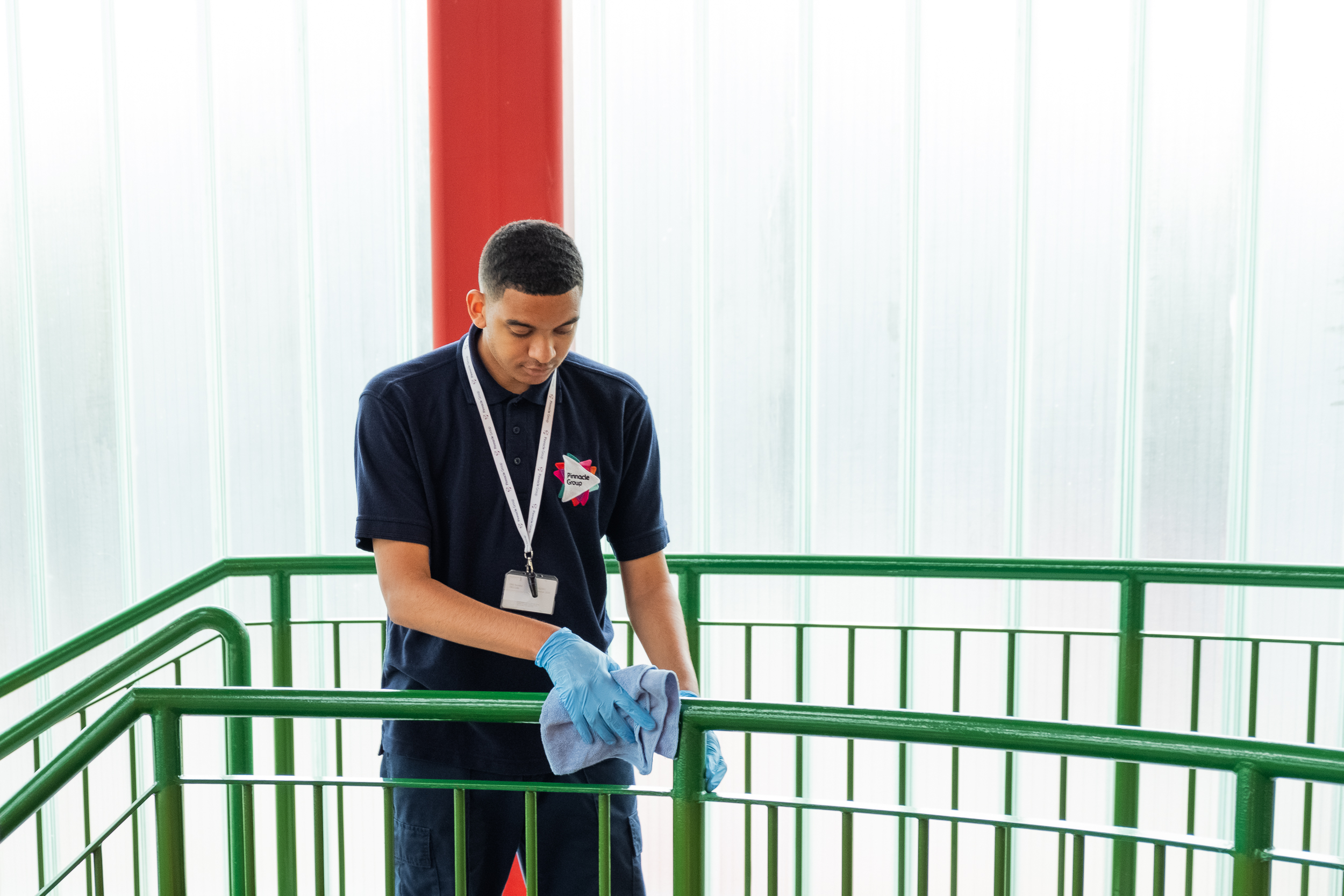 As part of the partnership, BCHS has committed to offsetting carbon emissions associated with Pinnacle Group deliveries, so they are carbon neutral, resulting in reduction of Scope 3 Emissions. The 'Responsible Procurement Policy' also feeds into Pinnacle Group's ESG framework. It includes a new supply chain management system and set of supply chain values to develop meaningful socio-economic partnerships. As part of this, 10 per cent of Project Switch's annual spend will be allocated with approved local SME, VCSE and micro suppliers.
Furthermore, ongoing measurement of the policy will be used to keep reducing the number of post-consumer recycled (PCR) bottles being put back into the circular supply chain, working towards 100 per cent by 2025.
"Over the next two years, Pinnacle Group and BCHS intend to roll out and embed the new purchasing practices outlined within the policy, in order to reduce our carbon emissions and improve the impact we have on the communities we work within as well as the wider environment.
 
"Sustainable procurement requires a high degree of accountability between buyers and suppliers, and this is at the heart of our supply chain management relationship with BCHS. Taking visible and accountable steps like this is important, as while we recognise it is not always possible to have products meet the requirements of this standard, we are striving towards this by ensuring that there are no products in use that fall below our minimum product standard, which goes above and beyond compliance. A number of reporting systems and metrics have also been developed internally that will allow us to measure our performance and identify areas of opportunity as we move towards 100 per cent use of sustainable procurement."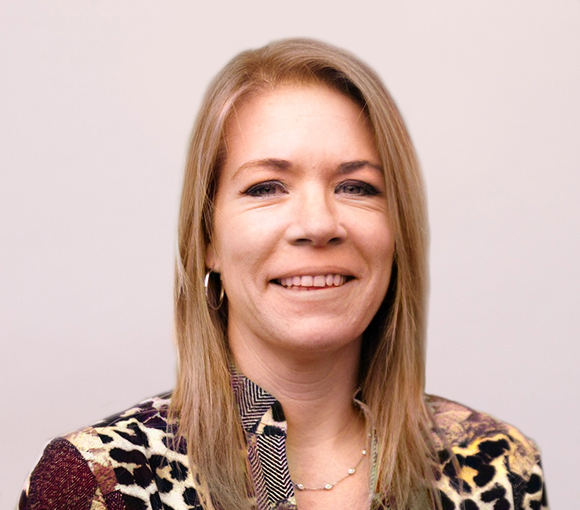 Sarah Russell
Procurement Manager, Pinnacle Group
"BCHS is proud to work collaboratively with Pinnacle Group on improving the impact we both have on local communities and the wider environment. Supported by the BCHS Sustainable Solutions initiative, the sustainability procurement policy and carbon offsetting commitment together ensure products are sourced sustainably and have a limited impact on the environment."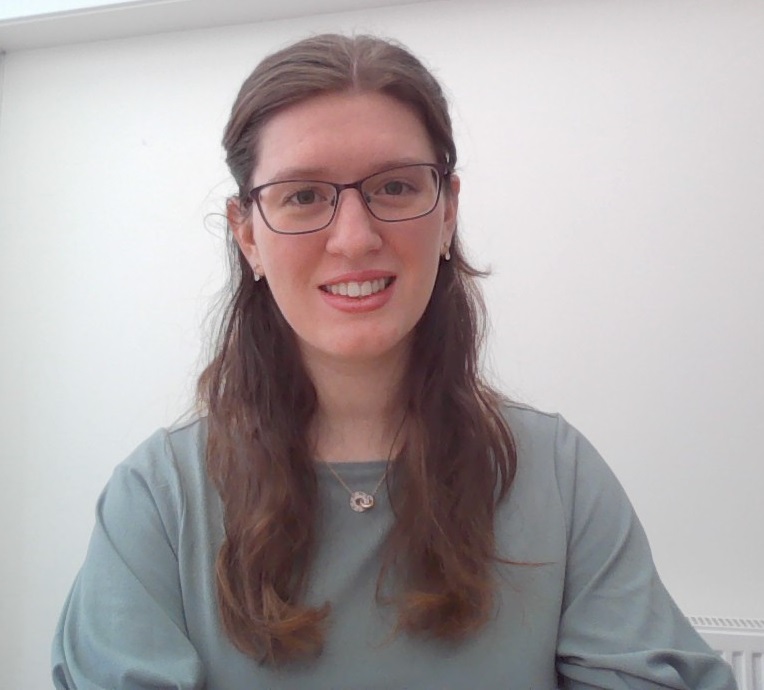 Anna McArdle
Sustainability Manager, BCHS
To find out more about our ESG Framework, made up of the four pillars Protect Our Planet, Our People, Community Impact and Responsible Business, visit.  
Pinnacle Charges Towards Net Zero With Fleet of Electric Vehicles
Pinnacle Group is delivering on its "Project Electrify" ambitions to roll out an all-electric fleet of service vehicles. Pinnacle looks to transition almost 500 Light Commercial Vehicles (LCVs) from the current diesel-power to all-electric - starting with its first 33 models of the Nissan eNV200.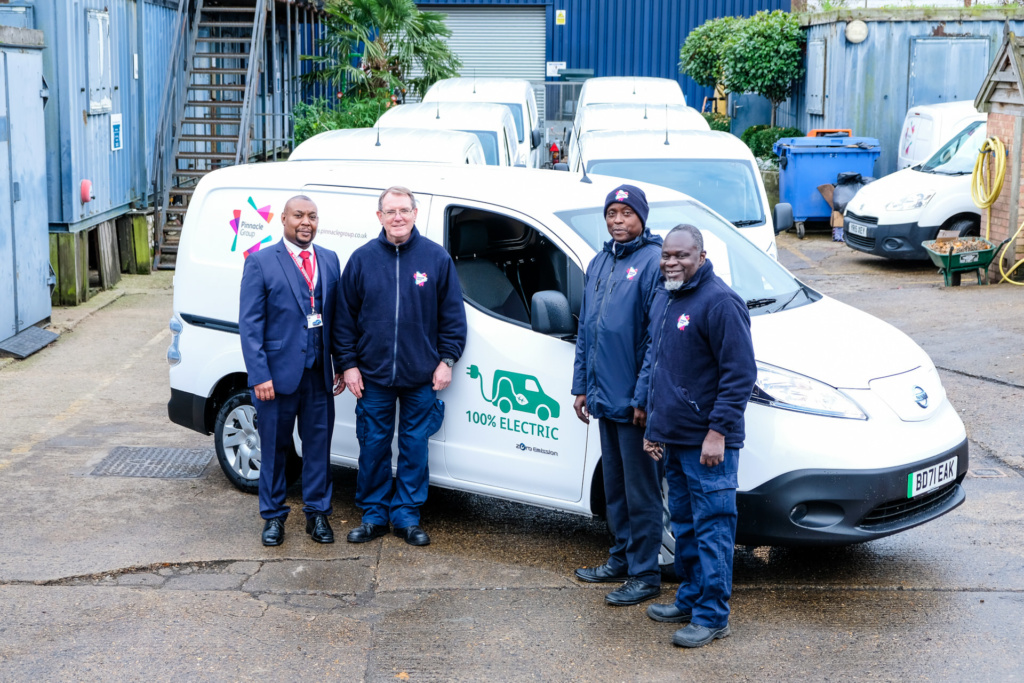 Pinnacle, which has more than 100 locations and 3,000 staff nationally, is accelerating its efforts to build a carbon neutral fleet under its Carbon Net Zero road map. Every vehicle due for renewal or added to the fleet will be considered for an electric vehicle replacement where possible.
Working closely with Fleet Alliance, a national fleet management company, there are also plans for a smaller tranche of Citroen e-Berlingos and electric replacement Light Commercial Vehicles (LCVs) in the new year. The move follows a comprehensive six-month plan to identify the vehicles suitable for electric replacements.
Pinnacle's group procurement manager, Sarah Russell, said: "We are pleased to take the first step as part of our Project Electrify strategy, which has been well-researched and formalised by a dedicated cross-sectional group of colleagues.
"Building on Pinnacle's ESG 'Protect our Planet' commitment, we will now be pressing ahead with the transition ambition in earnest - and we are planning to equip each of our core locations with the required charging infrastructure. This will start with the installation of 10 charging points at Tulse Hill, South London, in the new year."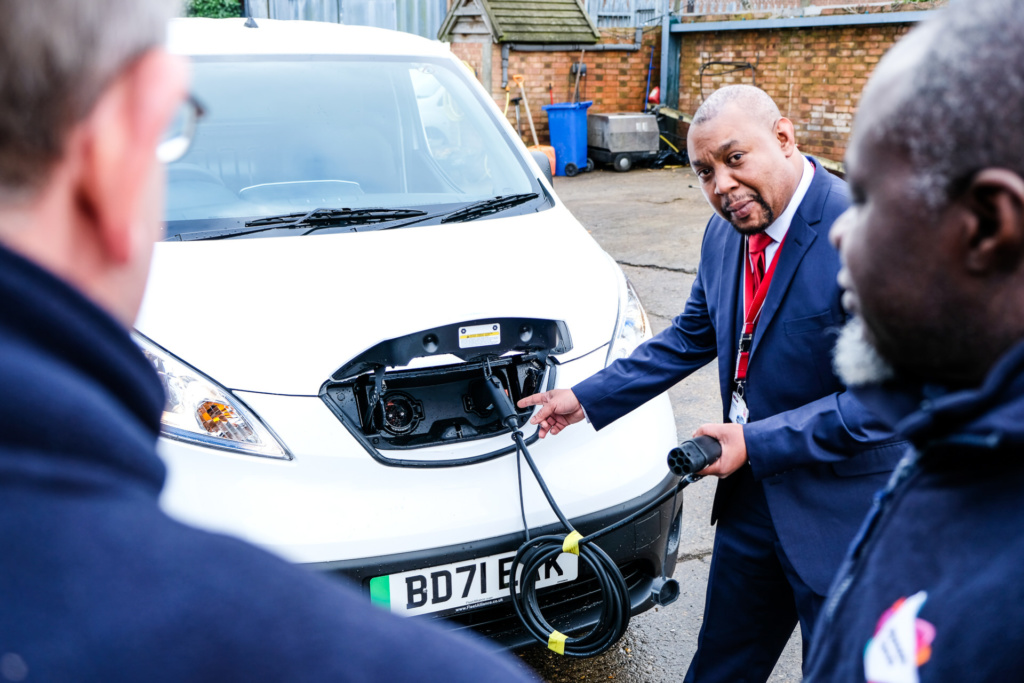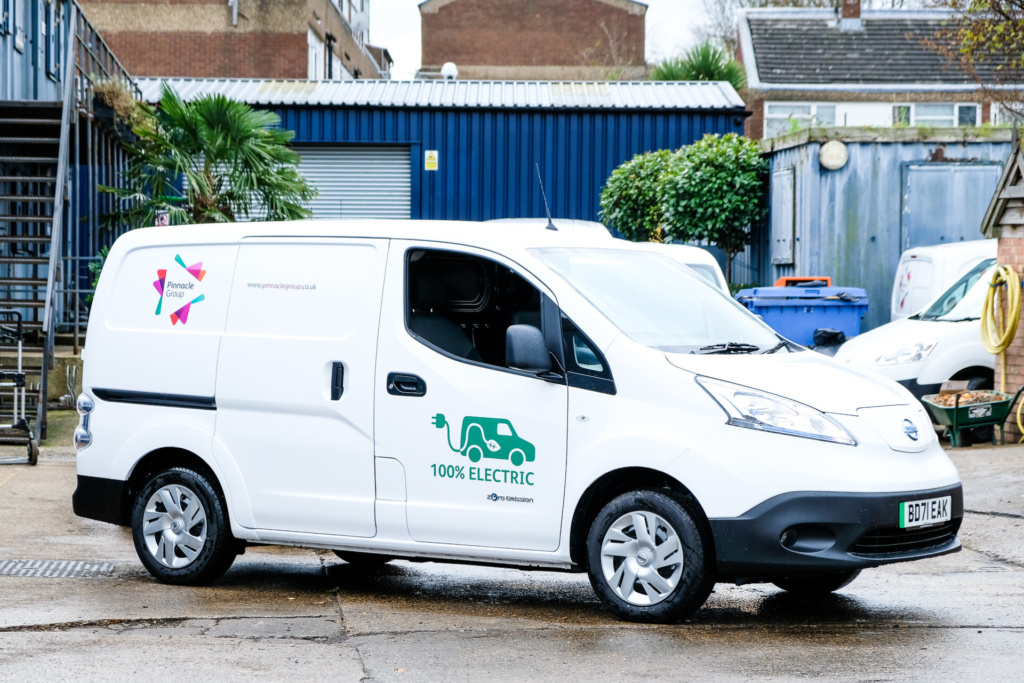 Pinnacle Group has been an outsourced client of Glasgow-based Fleet Alliance since late 2017 and benefits from several services and solutions.
Fleet Alliance CEO, Andy Bruce, commented: "Pinnacle Group is to be applauded for its decision to transition to an all-electric fleet in a structured, disciplined and well thought through manner.
"We will, of course, be with them all the way to ensure that the transition is a complete success and plays a key role in helping them achieve their zero net carbon ambitions."
The vehicles will operate on four year/68,000-mile operating cycle, which will allow Pinnacle to better-record the long-term carbon savings. With full maintenance packages, drivers will be provided with electric charge cards, while those who park their vehicles at home overnight can also opt for home chargers.
Karen Reid, Corporate Sales Manager for Fleet Sales at Nissan, said: ''We are naturally delighted that Pinnacle has chosen Nissan as a partner on its electrification journey. This announcement is a great way to round off an incredible year for e-NV200 in the fleet arena.
''Pinnacle are clearly serious about making a success of their decarbonisation plans and the team there deserve huge credit for their efforts. We wish them every success.''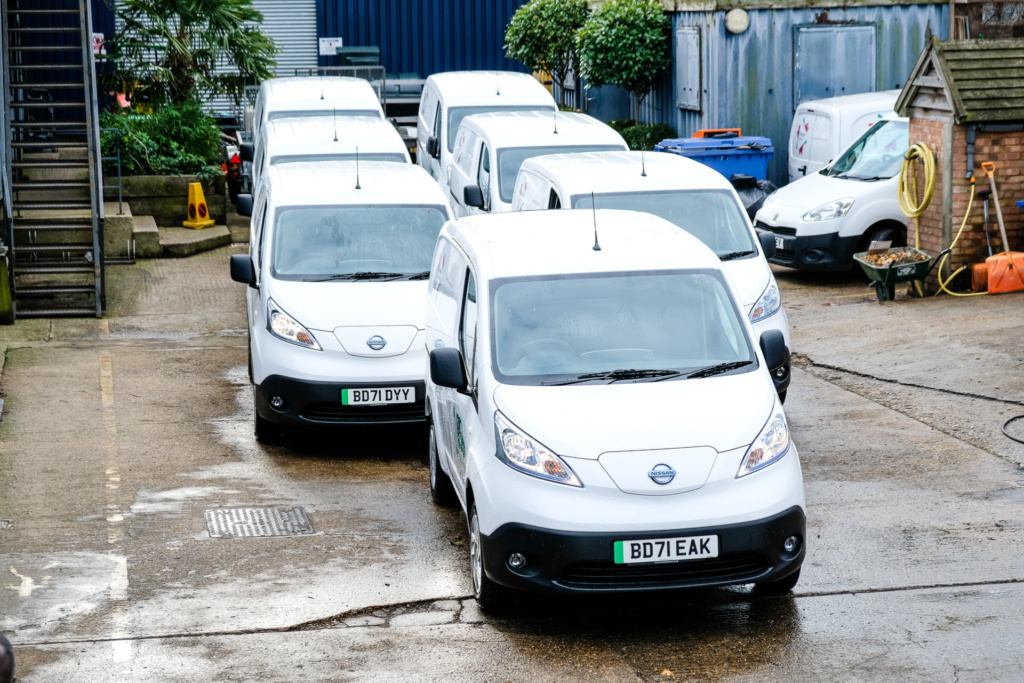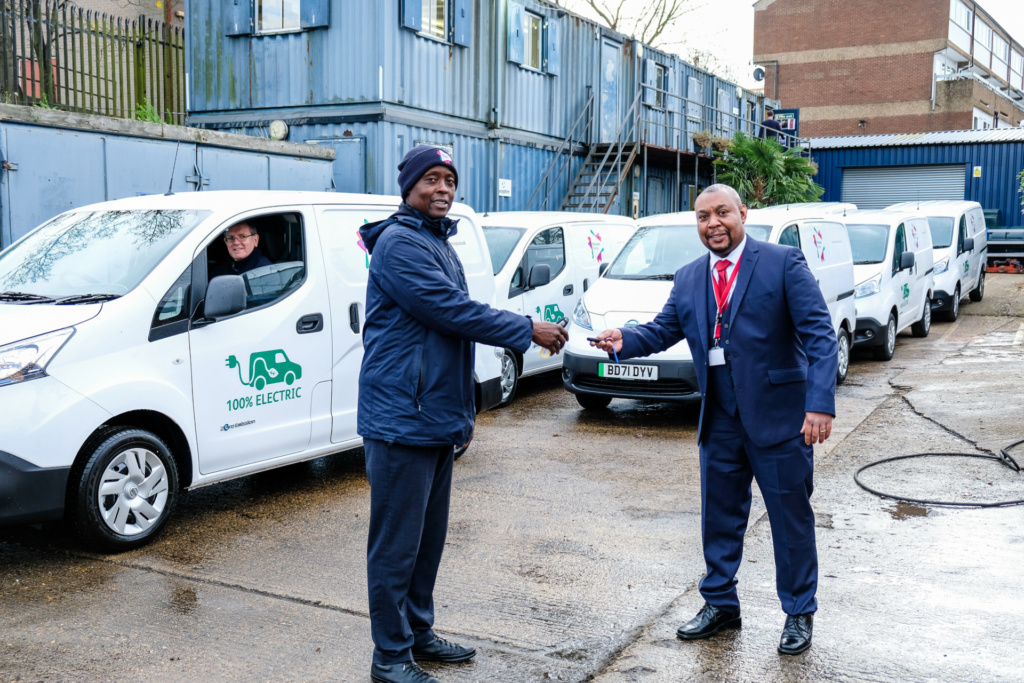 Career Ladder Q&A with Neil Fergus
Neil Fergus, Managing Director – FM, recently took part in a Q&A discussing his journey in FM, the impact of the pandemic and the future of the industry.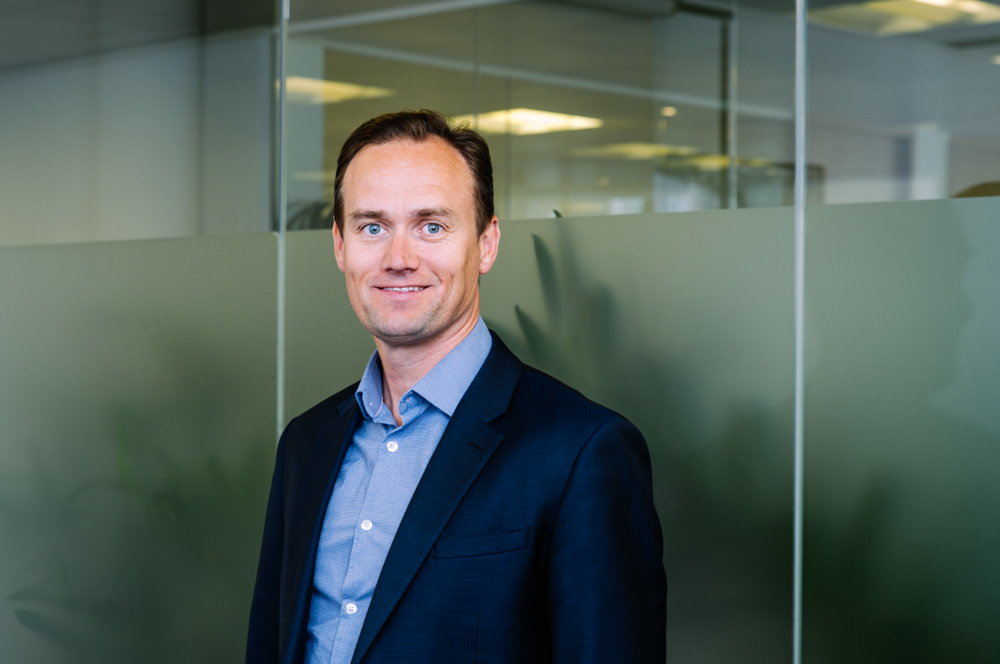 Q: What first attracted you to working in FM, did you have much awareness of the profession?
In the first decade or so of my career, I was a Housing Manager. During that time, we were using a series of sub-contractors to provide FM services, some good and some bad. We then made the decision to start bringing some of these services in house. And that's where it all started for me.
Q: How did you progress through the profession to your current role?
It started with the management of cleaning and GM services in the housing contract I was running that covered some central London housing estates. From there I made the move across to a fully-fledged FM role when we took over a local authority DLO that delivered cleaning and GM services to schools and council buildings.
My role has grown alongside Pinnacle's growth in FM services. The next key point came when we took over a company delivering Total FM services to Education PFI projects. I managed the transition of this company to Pinnacle and while it was very challenging it's become a great success.
From there I became a Director and was appointed MD in 2019. I've now been with Pinnacle for over 20 years, which is not what I would have imagined at the start of my career. However, both the company and my role within it have constantly evolved and that's kept it interesting and motivating.
Q: What have you found the most challenging experiences working in FM?
There's no hiding the fact that I don't come from a technical background, so there's been many challenges around this aspect of the work over the years. This was definitely a test for me in the early days of Total FM service delivery. However, I've been lucky to have had some great technical people working alongside me. I really appreciate the fact that they're still happy to break these issues down for me, even after all these years.
Q: What have you found most satisfying about working in the sector?
We've become a bit of a specialist in turning around difficult contracts, particularly in PFIs and it gives me real pleasure seeing our team go about this transformation.
My strongly held view is that customer service is the backbone to all FM services and I love seeing our teams go above and beyond for the clients or communities they serve. There are so many people working incredibly hard (often for modest reward) in our industry and yet we never struggle to find people that are willing to go the extra mile.
Q: What qualities do you think are most needed for a successful career in FM?
There are so many different roles in FM that I feel like there's a place for most people. But there are certainly some overarching qualities that can help. Of course, you have to be resilient and flexible. One of the great things about FM is that no two days are the same and one of the demanding things about FM is that no two days are the same. It helps if you're the type of person that is ready for that. Emergencies will be thrown at you and everyone will want an immediate response.
And then it comes back to the general interpersonal skills that are required to provide really good customer service. You need to be able to listen, understand and empathise with your clients and customers and then have the ability to explain the reasoning behind decisions you have made.
Q: What has changed about your job role since the COVID-19 crisis? E.g. home working, furloughed, redeployed?
I've spent a lot of time working from home and had similar experiences to most others in those circumstances. You find that working from home does have a rebalancing effect on work-life balance, but it's also emphasised that meeting and working collaboratively with others is really important, particularly when it comes to making important decisions in a crisis. Communication has likely been the biggest change, in that the way we communicate with customers, clients and colleagues alike has by necessity become more open, transparent and available.
Q: What is your organisation doing to ensure the wellbeing of staff – whether working at home or returning to the workplace?
I think we've worked really hard to ensure the wellbeing of our colleagues remains our top priority. Initially, this came in the form of extra PPE, sanitation, a flexible approach and a host of practical measures to protect the health of our staff.
We have also been conscious of the new challenges presented by the shift in working patterns – both for those working from home and those continuing to go to their workplace. We took a proactive approach, implementing new ways for colleagues to interact, ask questions and also worked hard to ensure that colleague's concerns were heard and action was taken.
Over the course of the last couple of years, we have also placed mental health at the top of our agenda through training, sharing advice, holding virtual events and spreading awareness to ensure that each member of staff feels supported and able to speak with someone should they need.
Q: Do you believe the pandemic has highlighted the important role of the FM sector and what areas do you see as most key?
Yes, it's been great to see some overdue recognition of the role that our front-line workers play. In our work in schools, we've been continually reminded of the vital backbone of support provided by FM services to ensure children's education can continue. Across the board, the focus on sanitation has become key in helping to ensure that the communities we serve can utilise their spaces safely, and facilitate a return to some level of normality.
Q: What advice would you give to someone coming into the profession now?
It's a great profession. It's not always easy but the varied nature of the work is what keeps it interesting. There are loads of learning and development opportunities out there, so take them whenever they're available. And you are doing a job that makes a difference, it's important to always keep that in mind.
Q: Which of your achievements are you most proud of during your career?
I think we've built a business that is values driven. We always strive to deliver excellence and I genuinely believe that we're a great company to work for. We've won some awards, which is always nice as it gives some external validation of the work our teams put in every day, but mostly I'm proud of the fact that people enjoy working for us.
Q: What do you predict could be the main changes to the FM sector post pandemic?
I think we all know that the work environment has changed. This was happening anyway, but it's been dramatically accelerated by the pandemic. The role of the office will change for most people and work life balance equations will be made. Even as the industry makes technological advances, many FM roles still require people on site to physically complete tasks and wellbeing will remain a top priority for all workers. What we have seen is that FM is incredibly resilient and flexible.