Property Management 50 Awards Success for Leading Industry Influencer at Pinnacle Group
Rochelle Menville, Head of Operations (Homes) has been awarded a top spot in the 2023 Property Management 50 awards for leading the way in the property industry and being recognised as a top Influencer.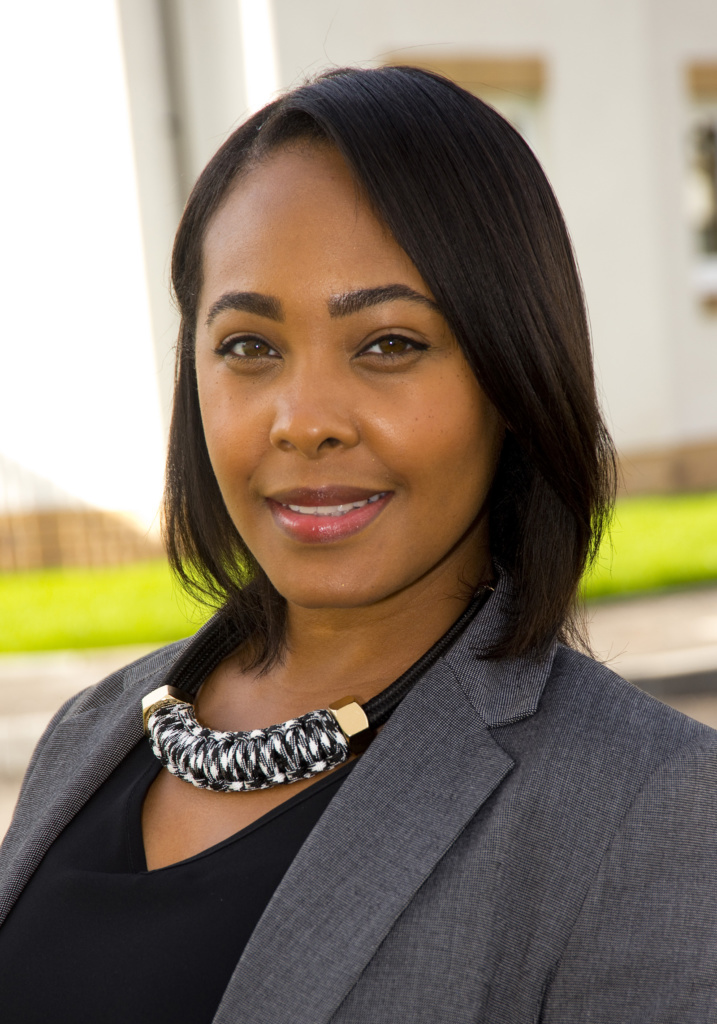 Rochelle is a CIH qualified Housing professional with over 18 years' experience across social housing, leasehold and commercial management.
Rochelle said "It's lovely to be nominated and be a Winner, and always nice to recognised for the work we do!"
Director of Assets and Residential, Alex Elsy, commented "I am so pleased that Rochelle that been recognised as an influencer in the 2023 PM50 Awards. It is well deserved recognition for all that she does both for Pinnacle Group and our clients, customers and the wider community."
Congratulations to Rochelle and all of the other worthy winners. You can view the full list of winners here: 2023 Property Management 50 Winners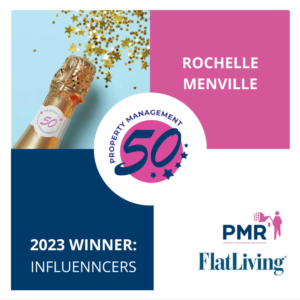 Pinnacle Group's Claire Kober on why BTR deserves more attention from Whitehall
The housing landscape is undergoing a rapid shift, and if the prime minister wants to stand any chance of meeting his housing target, much more attention must be paid to alternative development models, including build to rent (BTR).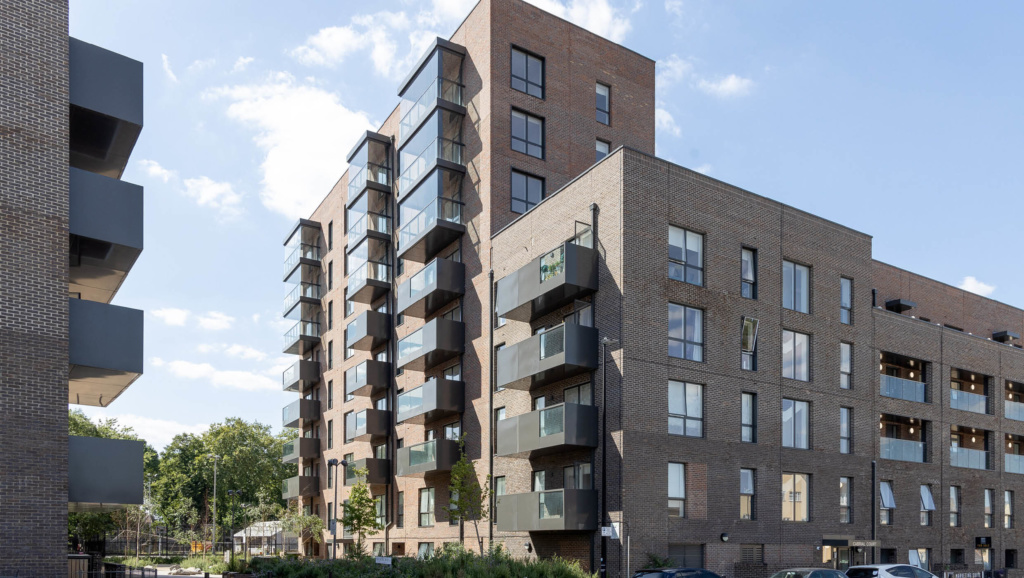 For many, traditional home ownership is either completely out of reach or something for much later in life. In 1960, the average first-time buyer could have expected to unlock the door to their first home at 23 years old. Now, market analysis shows that they will be stepping on to the property ladder in their mid-30s.
Societal shifts, the cost-of-living crisis, rocketing house prices, rising mortgage rates and a lack of suitable accommodation mean people are spending longer in the rental market, which is pushing up demand. Coupled with an increasing awareness of renters' rights and a post-Covid-19 emphasis on the quality of accommodation rather than simply location, renters are no longer happy spending their days in substandard properties.
When the wait to get on to the housing ladder is likely a long one, the quality of a rental home takes on new significance; it's not just a place to lay your head.
This is where BTR comes in. Research from Savills has found that investment activity in the sector grew to a record high of £1.26bn in the second quarter of this year. The sector is seeing significant growth and backing. And the government should take note.
Offering flexibility and quality services, BTR presents a tangible alternative to the conventional approach. To make it work at scale, BTR models need to be refined to provide investors with more certainty, while delivering homes that genuinely resonate with residents' needs, budgets and aspirations.
The sheer demand is evident. This year, our average occupancy rates soared to 98%. We've witnessed a staggering growth from managing approximately 300 units in 2021 to nearly 1,000 in 2023.
Incorporating digital tools is instrumental to achieving positive results. Today more than 60% of residents are engaging apps as their preferred means of communicating with their property manager. From both a management and investment perspective, this contributes to the insight and data that drive effective decision-making.
But the properties need to be built to meet the demand – and that means mid-market single-family rental properties, not just the highly amenitised multi-family homes synonymous with the BTR sector.
The statistics from the latest English Housing Survey are sobering. Over the past three years, 5% of privately rented households experienced overcrowding. Only 62% of private renters expressed intentions to purchase a home in the foreseeable future, primarily due to affordability concerns. These numbers underline the acute need to bolster the UK's BTR inventory with a budget-friendly offer.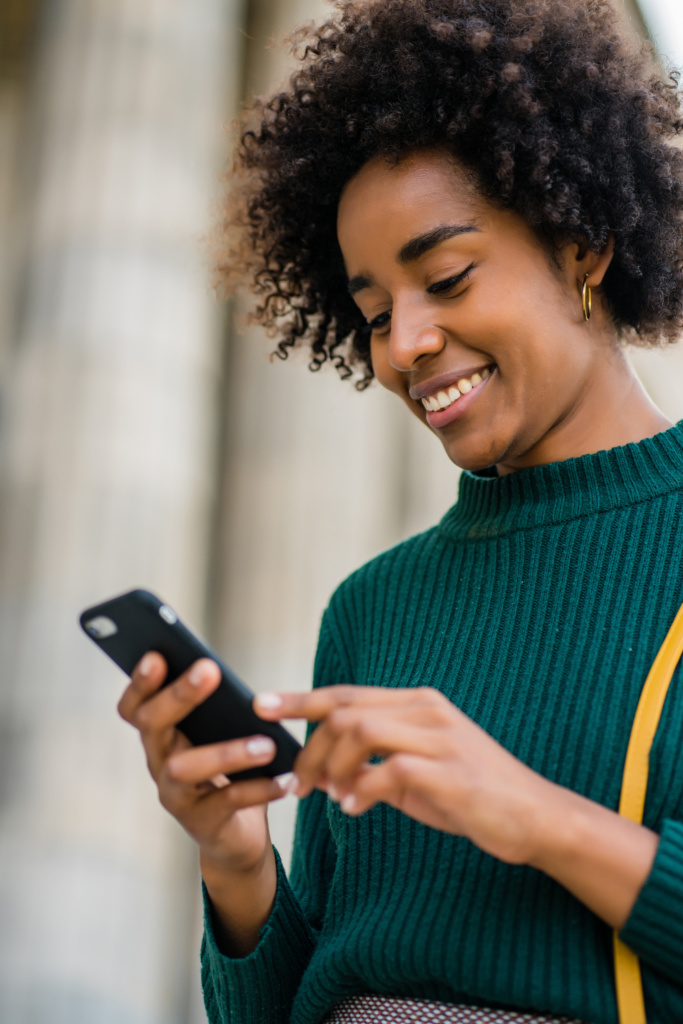 The prime minister has just recommitted the government to build one million new homes by the next election, with a renewed focus on cities and brownfield. But he won't hit this unless the government gets real about the challenge and focuses on the right areas.
To address the UK's housing shortage, BTR must surely play a pivotal role. It melds stability and certainty for residents, professional management and, combined with discount market rent, homes at different price points in the market.
With economic growth fundamental to tackling the cost-of-living crisis and new rental homes needed to offset the 151,000 buy-to-let disposals last year, it's high time policymakers acknowledged the transformative potential of the sector and act on it by supporting BTR initiatives that plug the supply gap. As the housing crisis continues, it could be a real solution to ensuring every UK resident has a place to call home.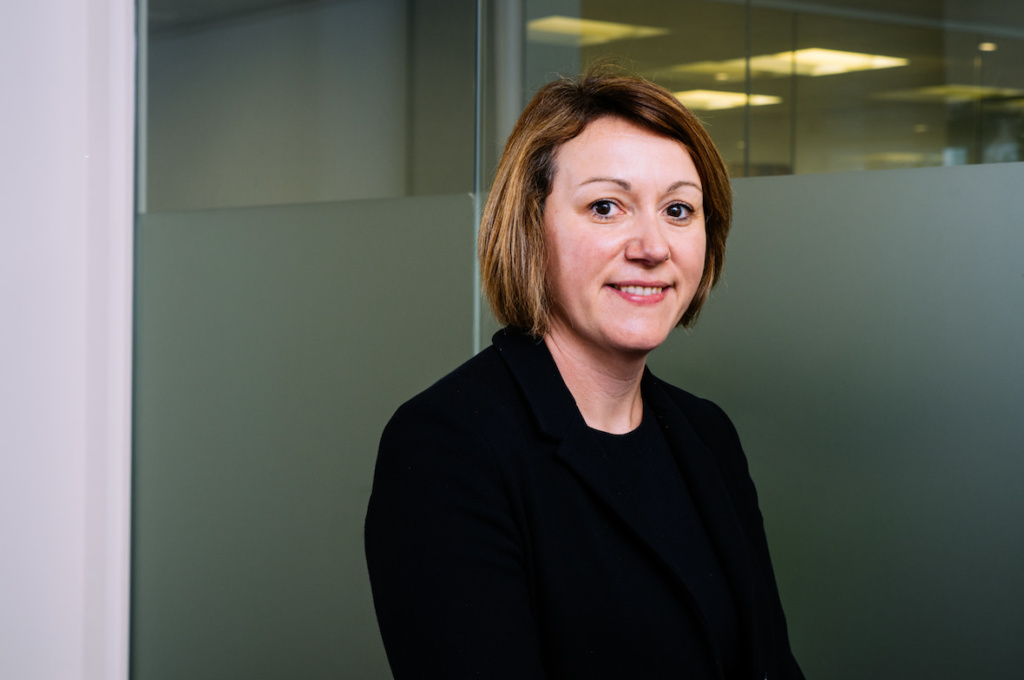 Claire Kober, Managing Director (Homes), Pinnacle Group
This article was originally featured in Property Week, on the 11th September.
Social Impact in Affordable Housing Through a Registered Provider and Residents' Eyes
Originally featured in Local Government Chronicle,  written by Ann Xu, Portfolio and Impact Manager at CBRE Investment Management. 
Institutional investors measuring social impact in UK affordable housing is a nascent endeavour. CBRE Investment Management (CBRE IM) has one of the long­est track records in this space and yet it is still only around five years old.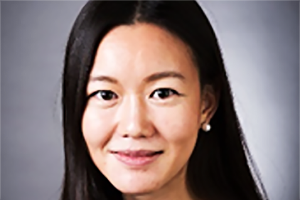 In 2018 CBRE IM developed a social impact framework which represents the governing principals of how the CBRE UK Affordable Housing Fund invests. This framework continues to evolve.
Fund managers often focus on quan­titative metrics such as internal rates of return and yields; as an impact fund, CBRE IM has prioritised the delivery of resident outcomes alongside finan­cial returns by partnering with best-in-class registered providers. Social impact is therefore best illustrated through residents' stories, which illuminate the human side of the affordable housing investment thesis.
With this in mind, we sat down with Kate Donovan from Pinnacle Group, which manages homes exclusively on behalf of Pinnacle Spaces, a registered provider of social housing and part of Pinnacle Group. Across the UK, Pinnacle Group provides comprehensive landlord services including lettings, repairs and estate, tenancy and leasehold management to over 65,000 homes.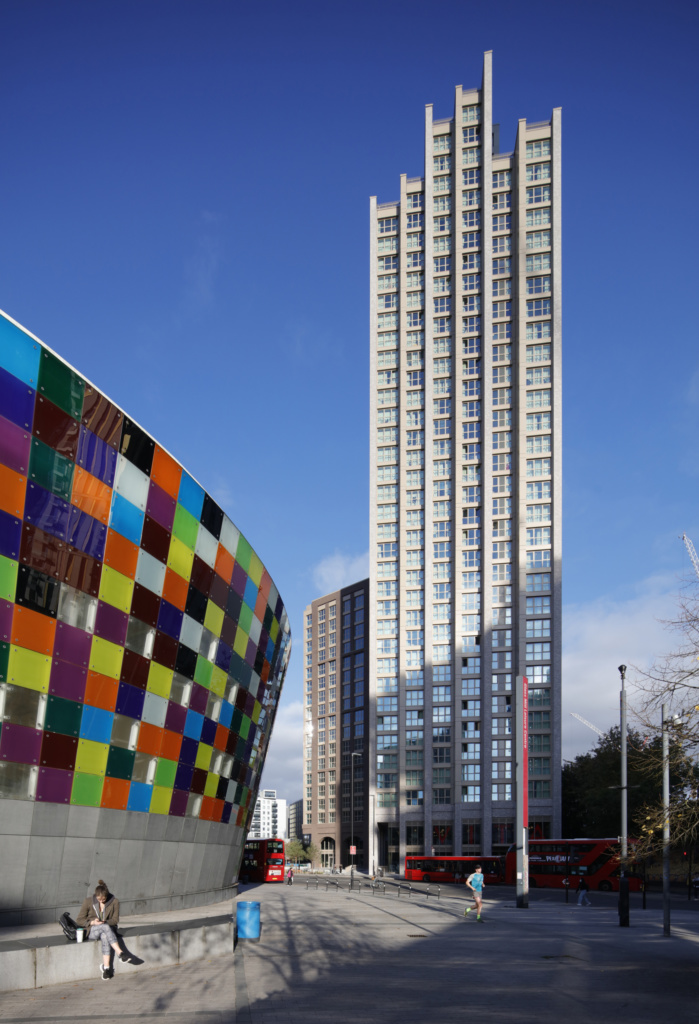 Pinnacle Spaces operates most of CBRE IM's London affordable housing portfolio, and we heard directly from Kate about Pinnacle's experiences of working with institutional capital in the affordable housing sector, impact measurement and the experiences of residents.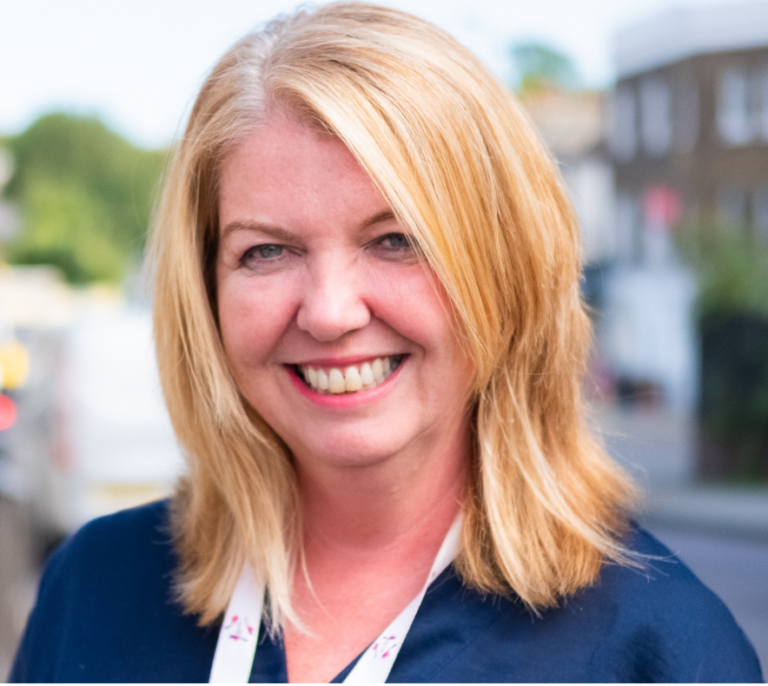 Affordable housing has evolved, but motivations remain the same
Kate has an almost 30-year career in social housing. She has worked across local authorities, housing associations and for the past three years as head of operations (homes division) at Pinnacle Group, including two years working directly with CBRE IM's UK affordable housing team.
"I have seen a lot of changes in the sec­tor, but the drivers remain the same: to provide high-quality accommodation for residents with great customer service," she says. "In my two years working with CBRE IM, no two days are ever the same."
Pinnacle manages a mixture of schemes on behalf of CBRE IM. These new developments include two buildings in Lewisham – with 67 and 43 affordable units – a 50-unit scheme in Slough and a 245-unit scheme in Abbey Wood. "It involves making sure we are on top of any issues, helping residents settle into their new homes and building relationships in the local community," Kate says.
Pinnacle is also responsible for mobi­lising new schemes. This involves pro­curing energy suppliers, working with local authorities to ensure section 106 agreement compliance, and with hous­ing allocation teams to ensure properties are appropriately let to residents on their waiting lists.
"It is quite challenging," says Kate. "Every scheme has different pressures. Last week we signed up 33 tenants. Not only did we have to sign all residents' con­tracts, give them the keys and an introduc­tion to their property, we also completed welfare benefit checks and affordability assessments for all residents."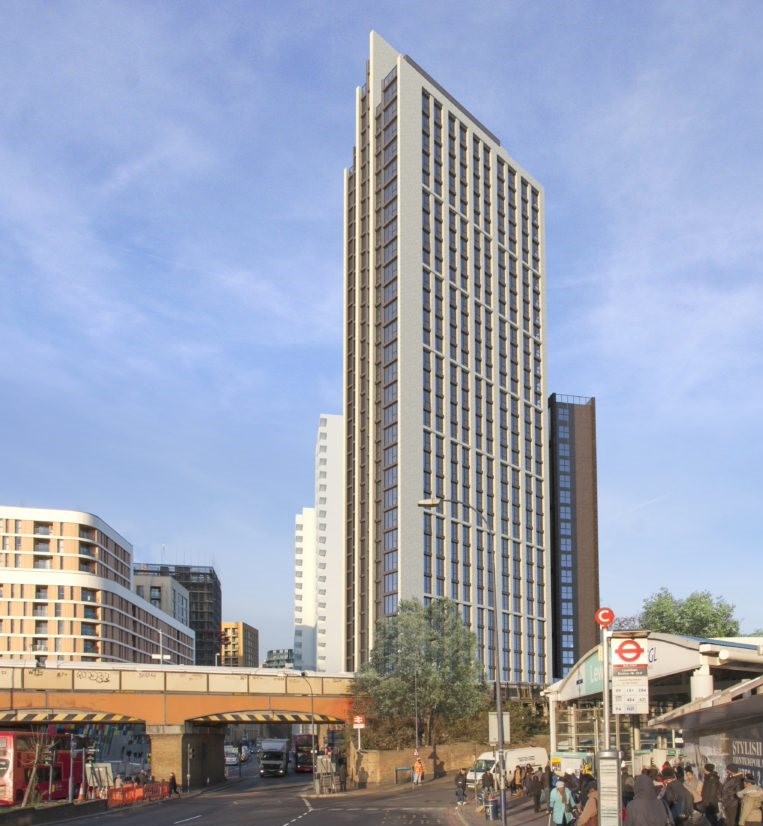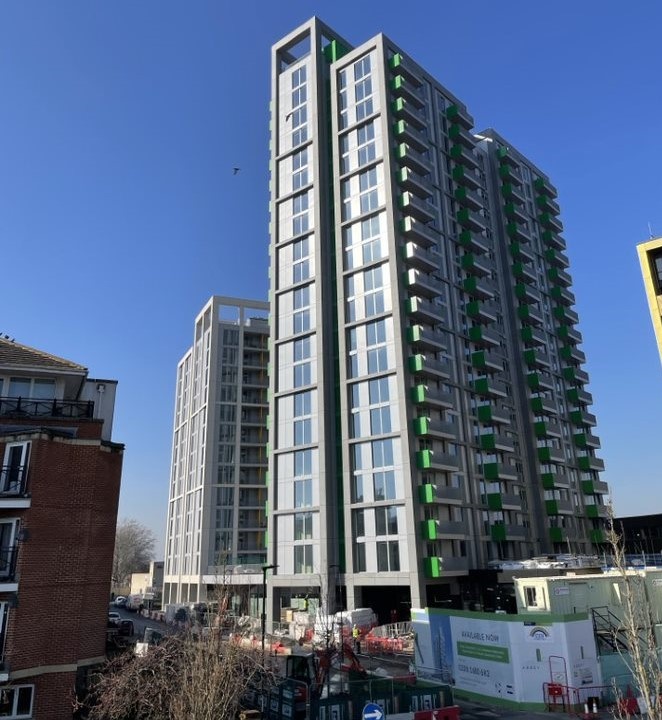 Securing apartments 'feels like winning the lottery'
Kate says the most rewarding parts of her role are when launching schemes. She recalls a few examples from Meadow House in Lewisham.
"Seeing residents' faces when they see their new properties for the first time at viewings is priceless," Kate says. "Recently we saw two women literally singing, danc­ing and cheering. They hugged me and the developer. For many residents, securing a new-build apartment is like winning the lottery because many have been on wait­ing lists for years."
Residents talk about their lives previ­ously being on hold, Kate says. "When residents secure one of our properties it is an incredibly emotional moment. It allows them to finally put down roots in a community and build a better life for themselves and their fami­lies. One of our residents had previously been living in temporary accommodation for a decade – always on the move and with no permanent home. Now she plans to finally start her own jewellery business."
The stability also supports working families raise children with a stable edu­cation – parents know their kids can go to schools in the same community for the duration of school life.
Kate recalls the story of another resi­dent, a 21-year-old man who had been in hospital for months suffering with sickle cell disease. "This young man came with his nurse from Lewisham Hospital and couldn't believe how lucky he was to be offered such an amazing flat. He was espe­cially pleased as even though the heating wasn't on during the viewing, the flat felt warm, which is crucial with his condition. His nurse said the flat would make such a difference to the quality of his life."
In another story of life transformation, Kate remembers a resident who had been living in temporary accommodation since she was 17, when she came out of the care system. "She is now 27 and has suffered domestic abuse in the past and has sig­nificant mental health issues," Kate says. "This lady was crying with tears of joy when she saw the flat, which she said felt safe and somewhere she could feel settled to enjoy her new life."
Affordability is paramount
Kate says many residents cannot believe they are able to afford these units because the standard of the finish is very high while rents – as specified in the section 106 agreement – are below the local hous­ing allowance rate.
"There is no trade-off in housing qual­ity under the capped rental levels," she says. These are new build flats, with the latest technology in heating systems and wifi, and are well ventilated and insulated, crucial for low income earners during the cost of living crisis.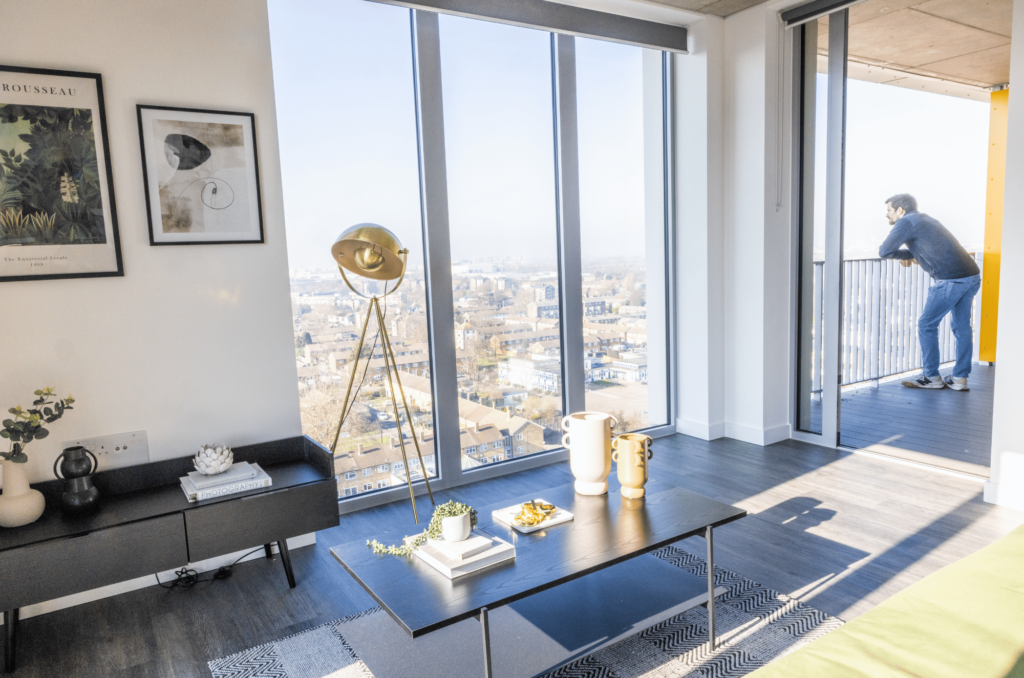 The commitment to affordability is paramount. "The housing product resi­dents receive is high-end compared with existing housing stock from traditional housing associations and local authori­ties," Kate adds. "Testament to that is the acceptance rate of almost 100% from viewings."
Working with institutional capital
"I had never worked with institutional investors before working with CBRE IM, so I did not know what to expect," Kate says. "The similarities to working with housing associations and local authori­ties are a driving ambition to provide quality homes with excellent customer service, but institutional investors go about achieving these goals with a fresh approach unburdened by ideas of what social housing traditionally means.
"CBRE IM works at a much faster pace, is more agile, less bureaucratic, and introduced a more collaborative relation­ship. Institutional investors are also much more data-driven."
She says the clearest example of this is in relation to sustainability. "We collect a huge amount of data – such as meter read­ings on energy consumption. Data is an incredibly important driver of decisions for institutional investors. In the tenancy agreements, green clauses are included to ensure data can be collected."
Kate says aligned values is the most important driver of the success of Pinnacle's relationship with CBRE IM. "Our ESG [environmental, social and governance] strategy aligns with CBRE IM's. I remember a conversation about our mutual values in the early days. We discussed working with a sense of purpose to make a difference in residents' lives and building lasting communities. We share those motivations deeply.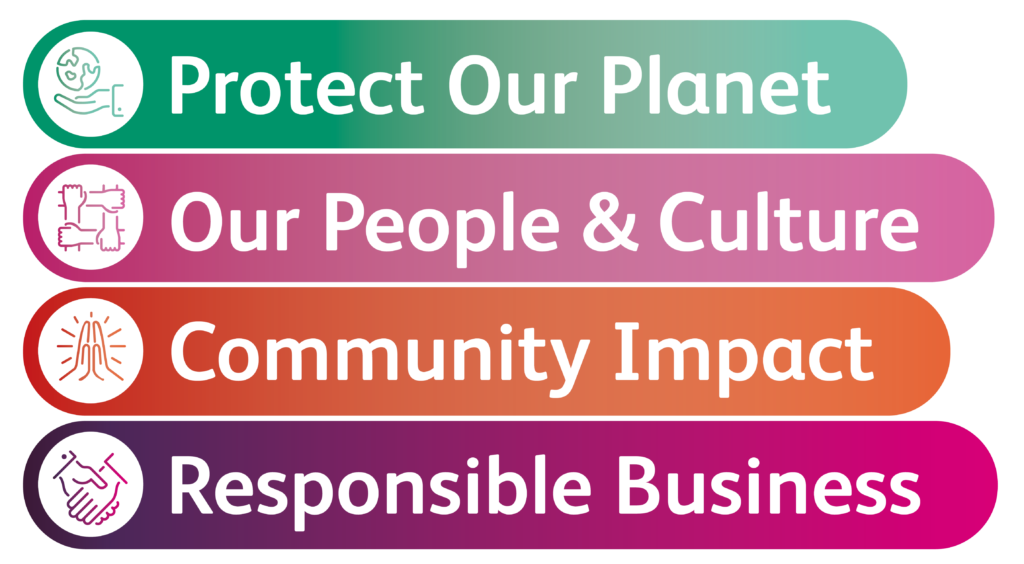 "To do that, you need to start with what residents want: good quality accommo­dation, affordable rents, and a landlord that listens and responds. They also want to feel part of the community and be able to contact a person they know if problems arise. If these needs are met, they will be satisfied tenants."
She continues: "We provide residents with knowledge of key local services – from schools to the doctor's surgery, lei­sure facilities and community hubs of interest, as well as location of property managers.
"We are experienced in developing relationships within local communities and managing mixed communities. We have a tenant app that coordinates and promotes community services and infor­mation. The app helps drive performance – to be best in class and upper quartile in the market, but we look beyond compari­sons with registered providers to custom­er excellence across all industries."
Evolving KPIs
Performance measurement is crucial to delivering on these expectations. CBRE IM and Pinnacle have agreed key perfor­mance indicators (KPIs) which include measuring rent collection timing (at around 97% for Q1 2023) and response times to emails and complaints.
Kate says: "We look to understand our residents through the data we collect, including regular in-app 'pulse' surveys, which capture emerging issues in real time. The KPIs continue to evolve over time, based on data insights."
Pinnacle's KPI targets align with CBRE IM's 'tenure blind' approach, designed to provide an equal high-qual­ity service to all residents, regardless of rental level and tenure. "Pinnacle listens first-hand to what residents need and we then have an open dialogue with CBRE IM. Investors need to choose a good man­aging agent that aligns with their values. The level of satisfaction in our 'move in' surveys is more than 90%, reflecting our responsiveness, engagement, participa­tion, as well as housing quality.
"At the start of our working relation­ship with CBRE IM, it was a case of learn­ing together, setting a collaborative tone which has since matured. As our teams have increased in knowledge and experi­ence together, we better understand what is important to residents and the most effective ways to mobilise a building, help­ing to fine-tune processes.
"Our teams have since expanded, improving collective capabilities, execu­tion and service delivery, adding to the effectiveness of our working relationship and outcomes for residents."
CBRE IM continues to see increasing institutional capital appetite for invest­ment in the social and affordable hous­ing sector, as the social impact becomes clearer. Hearing residents' stories and learning the impact of affordable housing on people's lives drives our motivation to continue to invest in affordable and sus­tainable homes across the UK.
Pinnacle Group launches new market rent offering for property investors
Pinnacle Group has launched a new end-to-end property management service for investors and developers looking to deliver long-term growth within the UK's emerging Build to Rent (BTR) and market rent sectors. Place by Pinnacle expands the Group's existing market rent offering, providing services direct to investor clients for the first time.
A nationwide provider of urban and suburban property solutions, Place by Pinnacle offers a fully integrated range of market rent services. This includes investor consultancy and insights, property and lettings management, as well as active management of single and multi-family occupancies for the sector, and marketing and brand support.

With an existing management portfolio of over 2,000 homes, Place by Pinnacle responds to clients' emerging needs for data-led decision making, bespoke reporting and flexible management. Place by Pinnacle embeds market analysis within the service, using its large database of information on market trends and consumer behaviour to help clients make better decisions about their investments. It provides best in class services at competitive prices, whilst protecting both brand and returns.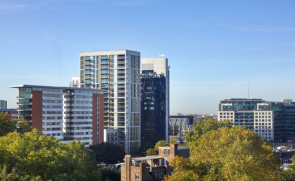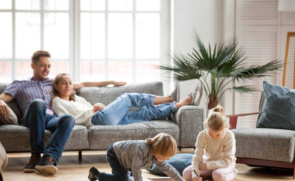 Place by Pinnacle's team is made up of letting and management specialists, with combined expertise across private rental housing services. They are complemented by the capacity and capability of the wider Pinnacle Group and nearly 30 years of property management experience.
"Demand within the UK's rental sector – whether that be BTR or market rent more generally – is growing and we are seeing more people seeking high-quality rental accommodation which offers them flexibility as well as affordability. Naturally that means that investment into the sector is growing too.
"Place by Pinnacle offer investors and developers the support they need to maximise their investment into the sector by leveraging the expertise of our specialist team. We have decades of experience as well as the wider resource available within Pinnacle Group. This allows us to support investors looking to enter or make the most of their position within the BTR and market rent space and achieve attractive returns and long-term growth.
"Our dedicated team takes a holistic, integrated approach to service and scheme delivery. Place by Pinnacle's bespoke approach is driven by ensuring best value for our clients and protecting their reputation. It is also tailored to each client's needs, integrating seamlessly with their business objectives and underpinning a wider portfolio offer."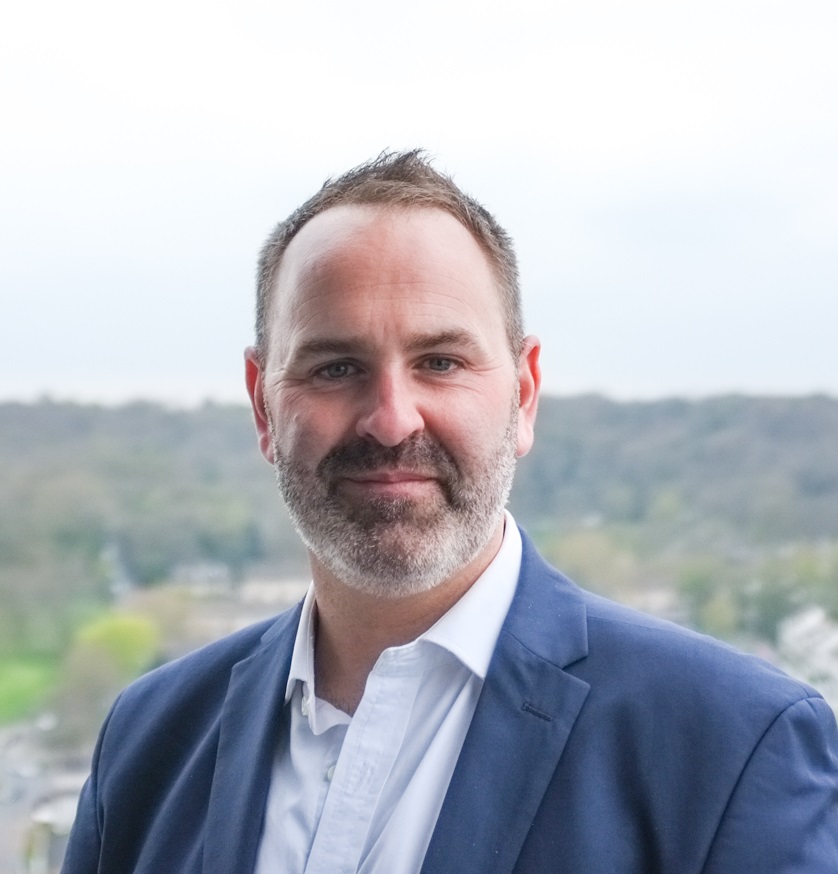 Ollie Miller
Director of Rental
Place by Pinnacle has extensive experience in the residential marketplace with clients including Legal & General, CBRE IM and Pictet Group – supported by the expertise of the wider Pinnacle Group.
For more information about Place by Pinnacle visit www.placebypinnacle.co.uk.
Property Management 50 Awards Success for Pinnacle Group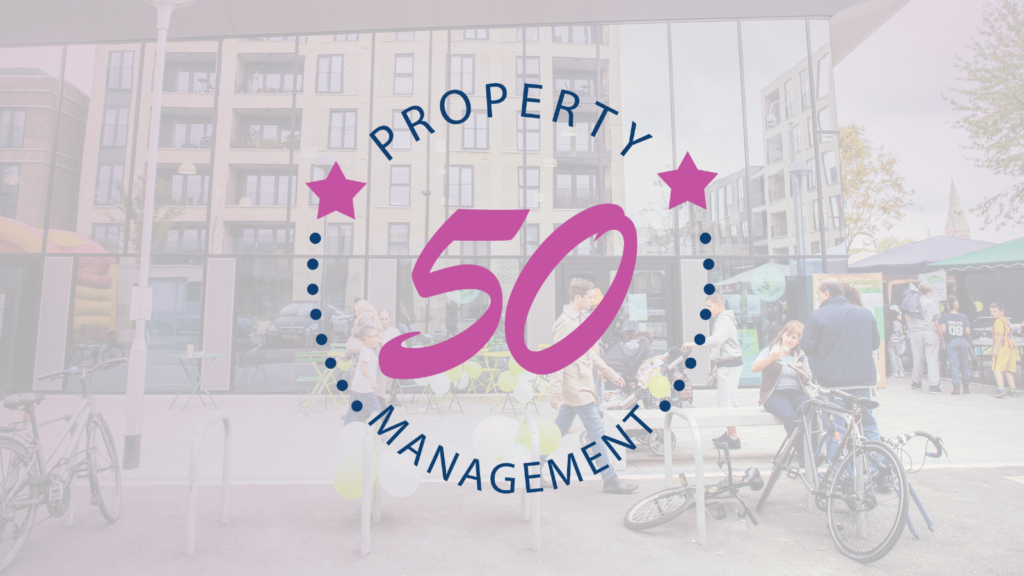 Two of our colleagues have been awarded top prizes at the 2022 Property Management 50 awards for their achievements in the residential property management industry.
Both Elisa Chui, senior property manager, and Hazel Joslin, property manager, have been recognised in the Build to Rent and Rising Star categories respectively, which celebrate standards of excellence in the property sector among 50 highlighted individuals.
Nominated by manager, Sophie Lyons, Elisa has been instrumental to the success of our Embankment development in Birmingham since joining Pinnacle Group over three years ago. Judges were impressed with Elisa's commitment to maximising rental income, minimising void loss and ensuring efficient budget management of the development, all while delivering excellent levels of customer service.
Meanwhile, Hazel has seen fast-track success with Pinnacle Group, successfully transitioning from lettings coordinator to property manager within the space of just two years.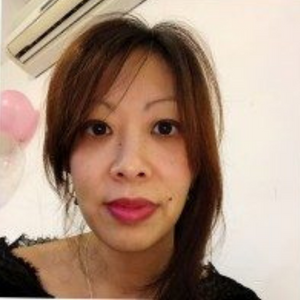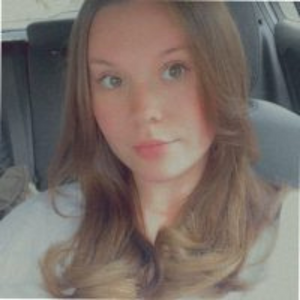 Peregrine Lloyd, group chief executive at Pinnacle Group said: "We strive to nurture talent from within our teams, so they can develop the most effective partnerships with our customers and clients. We are very proud of both Elisa and Hazel who have demonstrated such a strong commitment to our high standards, having been recognised in the 2022 Property Management 50 awards for their achievements.

"We look forward to supporting their continued development and want to thank them for all they do to ensure Pinnacle Group continues to deliver smarter, more effective people-first property solutions."
For more information about our high-quality multi-tenure housing management solutions visit www.pinnaclegroup.co.uk/homes
Claire Kober: The nation acts locally to mark the passing of our head of state
I'm penning this month's column as the latest inflation figures are published showing an unexpected fall from August's 40-year high. On the back of lower petrol prices, the Office for National Statistics has revealed consumer price inflation fell to 9.9 per cent last month, down from 10.1 per cent in July. While undoubtedly welcome news, the fall offers little comfort to millions of families who are facing the winter ahead with a growing sense of trepidation. Further inflationary pressures are a given.
It's not just households looking nervously to the future. After two years of pandemic, many in the sector had hoped for better times ahead, but as 2022 progresses even the most optimistic observers are concerned about the breadth, scale and complexity of the challenges ahead. The worst cost of living crisis in decades, climate change becoming a reality with the hottest summer on record and volatile national politics resulting in Liz Truss becoming our fourth Prime Minister in six years. On top of it all the conflict in Ukraine continues bringing instability to Europe.
The terribly sad news about the death of the Queen was always going to be a watershed. In a lifetime of service she stood with the nation as it went through many and profound changes. In a crisis she reassured us and during the pandemic her dignity inspired us all. Across the country people are still taking in what a huge turning-point this is in all our lives.
It is striking that even at a time of the greatest national significance, the nation acts locally to mark the passing of our head of state. Across the country we have looked to councils to provide an important focal point for communities to come together and grieve, as well as to mark our Queen's lifetime of public service. For boroughs that have a particular connection to the Royal Family the levels of organisation have been phenomenal. In London a complex logistical exercise has been stood up to facilitate huge numbers queueing to pay their respects in Westminster Hall at the lying in state. Against a backdrop of severe budgetary and demand pressures it's testament to the commitment of council members and officers alike that the sector has risen to the challenge of supporting the nation through a solemn and historic moment.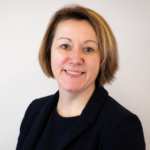 Claire Kober, Managing Director (Homes), Pinnacle Group
This article was originally featured in The MJ.  
Pinnacle Group Appointed by Bromley Council to Manage New Affordable Homes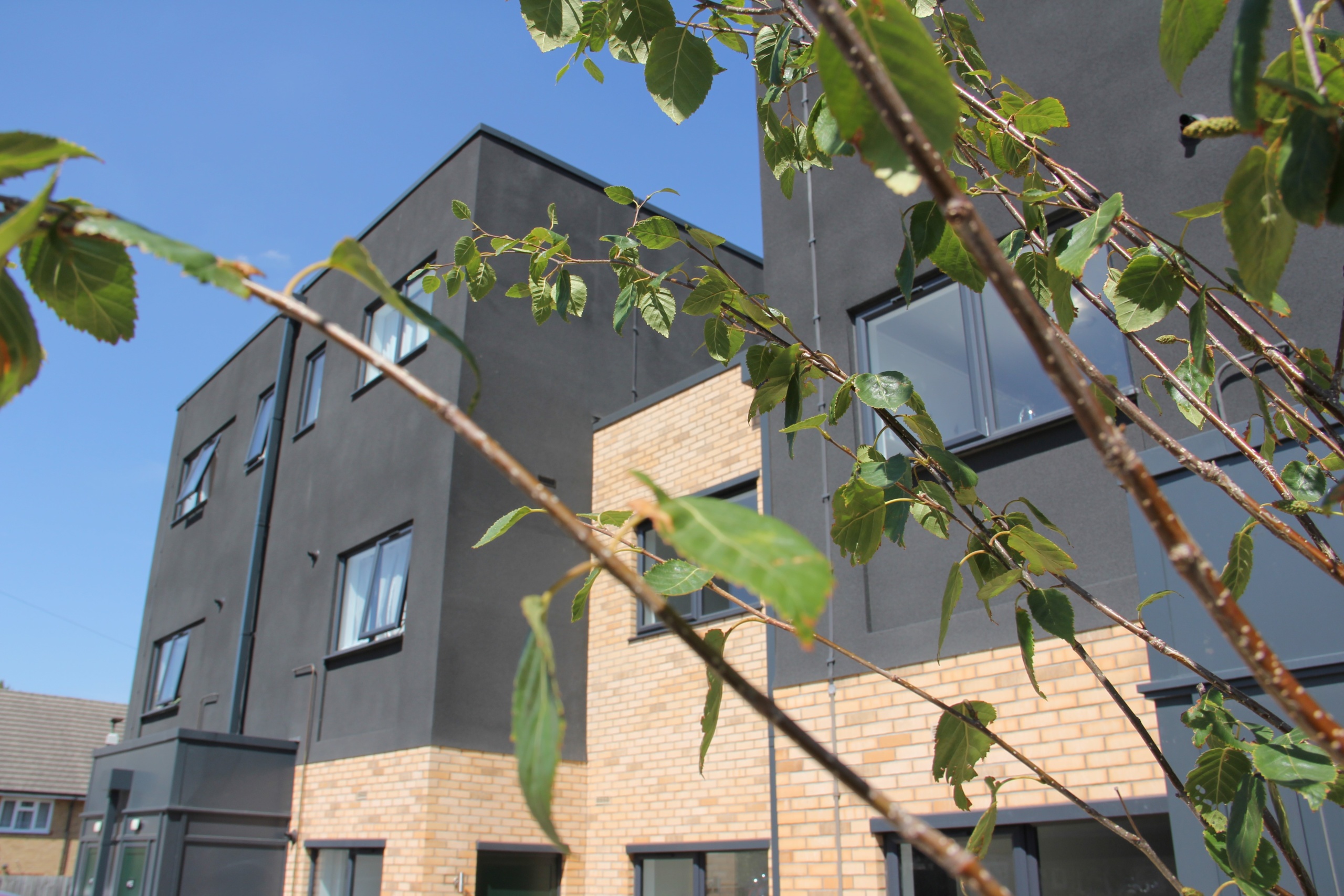 Pinnacle Group have been appointed to manage a newly completed development on behalf of the London Borough of Bromley.
Residents have begun moving into the latest 'Bromley Homes for Bromley People' in Anerley. This is part of Bromley Council's decisive action to create more much-needed affordable housing supply across the borough.
The ten modern one- and two-bedroom apartments at the site in George Groves Road Anerley, next to the Town Hall, were officially opened by Deputy Mayor Councillor Christine Harris. The homes are thoughtfully constructed with renewable energy sources and a shared open space for residents to enjoy.
This development is part of the first phase of the Bromley Homes for Bromley People initiative that will see further housing schemes developed on council land coming forward in the near future. It follows hard on the heels of twenty-five new apartments opened off Bushell Way at the newly named Chris Whitty Place in Chislehurst - a development nominated for industry awards.
Councillor Yvonne Bear Executive Councillor for Renewal, Recreation and Housing said: "These high-quality homes in Anerley further boost the amount of affordable housing supply in the borough which is much needed at present. I am proud of our work to use council land to create these smart new housing schemes which will help the fight against homelessness. It is good news for Council Tax payers too as these homes will also help to reduce our reliance on expensive, nightly paid accommodation."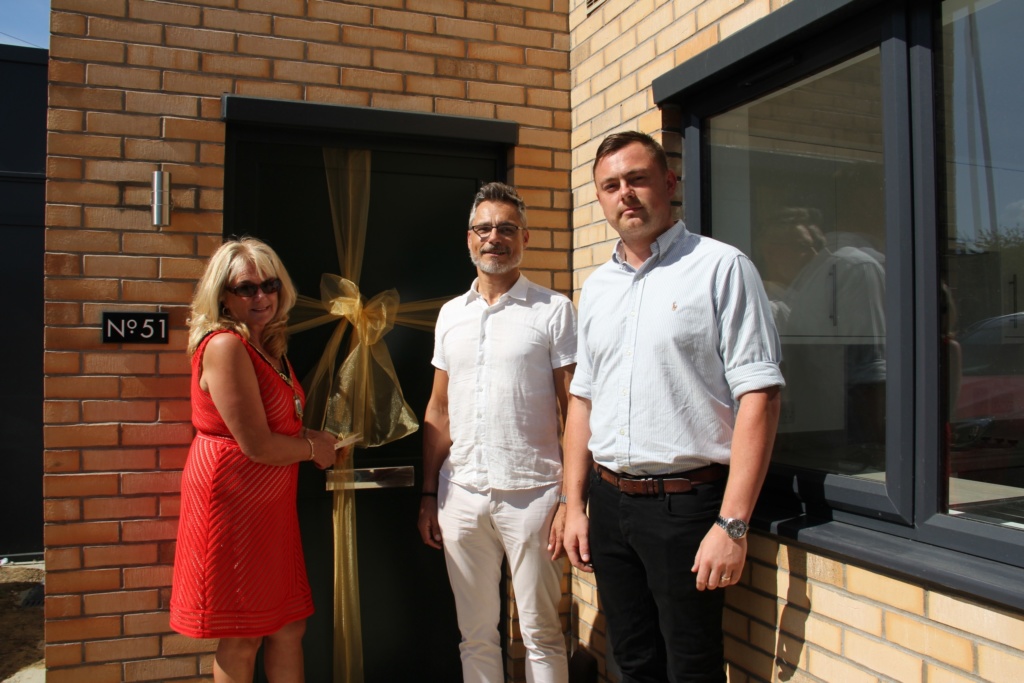 The new housing in Anerley, in common with that at Bushell Way, was constructed primarily offsite using Modern Methods of Construction (MMC), where complete housing units are delivered from factories and craned on site once groundworks are completed. This style of construction also helps to minimise disruption for communities around the site.
The use of modern energy saving technology, such as electric car charging points and sources of renewable energy enhance the Anerley site which also has seven new off-street parking spaces and cycle storage.
Contractors M-AR worked in partnership with the Council to deliver these homes. Ryan Geldard, Director at M-AR said: "This is another great development that we were proud to deliver in partnership with Bromley Council. These high-quality modern apartments provide great living spaces and features such as renewable energy sources will help residents better manage their utility costs. M-AR has demonstrated its involvement in the community by working consistently to keep local residents informed and by making donations to support the local community centre."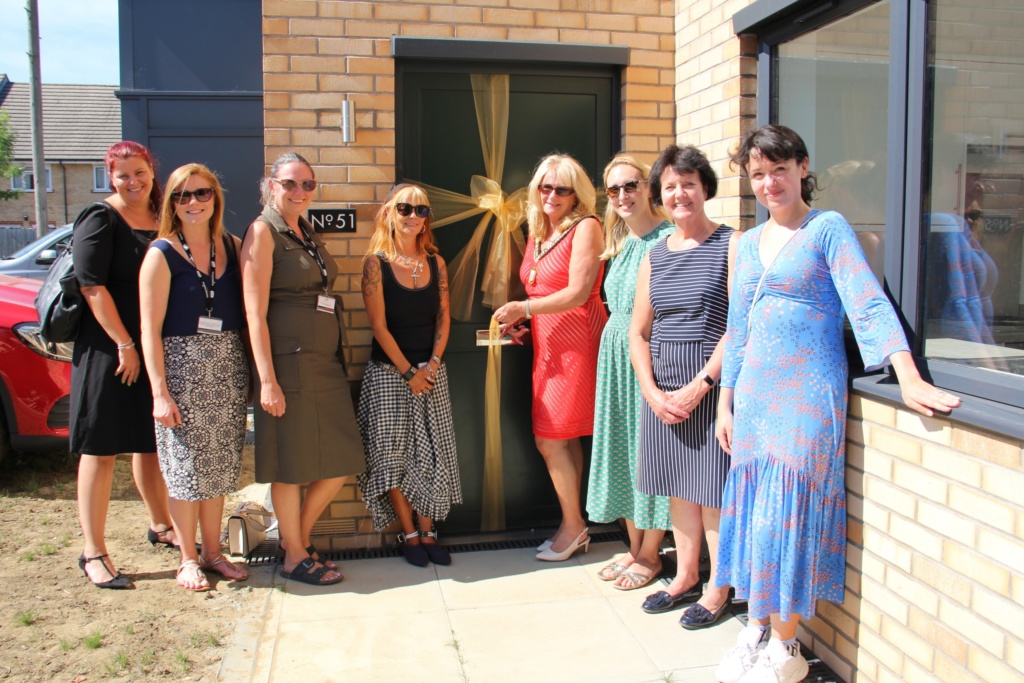 Rivington Street Studio was the architect for the project. Housing Team Lead Simon Thorpe said: "It's fantastic being part of the team delivering new homes of the highest design quality, sustainable construction and energy efficiency. Our innovative design uses carefully stacked and offset volumes to create a variety of flats and duplex homes, maximising the potential of a small site while sitting comfortably with its neighbours. It's a delight to see residents moving in – we hope that the scheme provides homes that they will be proud to live in."
Pinnacle Group, has been appointed to manage the council's new housing in Anerley. Michelle Bowler, Director of Operations at Pinnacle Group, said: "I'm pleased to be able to offer support to new residents in Anerley. Our company is focused on creating and sustaining successful communities and we will be on call to lend a helping hand when required."
Pinnacle Group To Manage New Affordable Housing Development In Chislehurst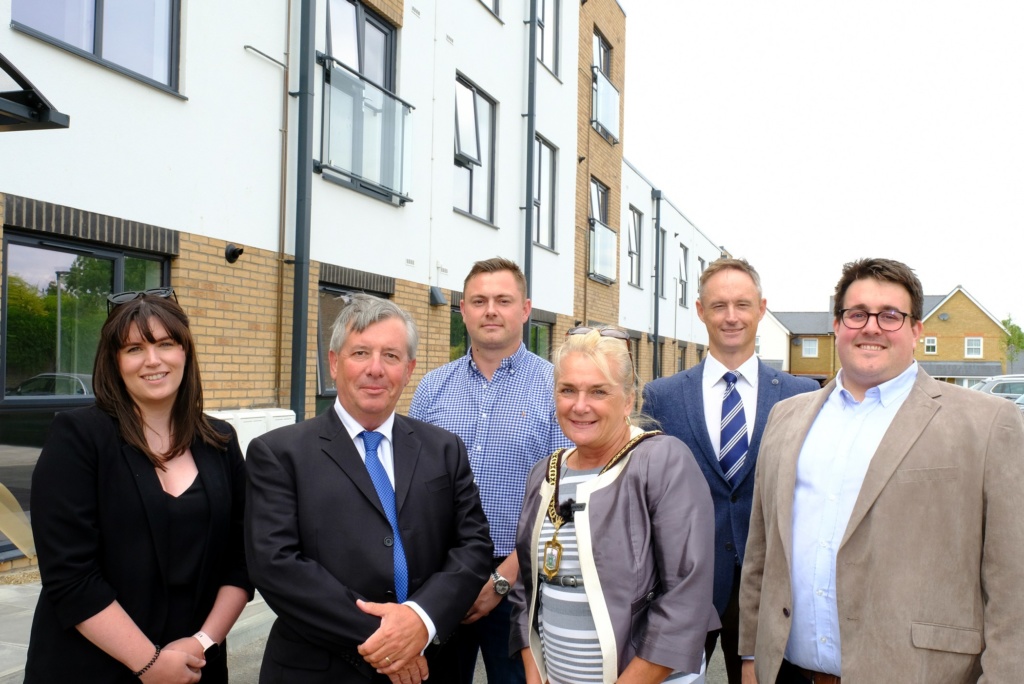 Pinnacle Group have been appointed to manage a newly completed development in on behalf of the London Borough of Bromley which delivers 'Bromley Homes for Bromley People' as residents start moving into their new flats.
Completion of the new housing in Chislehurst has been commemorated at a launch event and was opened by Deputy Mayor Councillor Christine Harris, which was officially named 'Chris Whitty Place' to commemorate the Public Health work in response to COVID-19.
The housing site off Bushell Way contains 25 modern one- and two-bedroom affordable apartments and is amongst the first housing schemes developed on council land to create more affordable housing in the borough. Contractors M-AR worked in partnership with the Council to deliver these homes, as well as 10 further apartments on a site adjacent to Anerley Town Hall.
Leader of the Council, Councillor Colin Smith said: "I am extremely pleased to see such high-quality homes coming on stream, both here and on other sites across the borough, as part of the Council's drive to supply more Bromley Homes for Bromley people.
"With residents now moving in to hopefully begin much happier chapters in their lives, such accommodation also reduces the Council's reliance on expensive, nightly paid accommodation elsewhere, benefitting the wider Council Tax payers too, and underlines the Council's determination to tackle the blight of homelessness, wherever the opportunity presents itself."
The Chislehurst housing development has recently been shortlisted for several industry awards, including Social Housing Project of the Year in the Offsite Awards. Modern Methods of Construction (MMC) were used on this project, which involves the housing units being constructed in factories offsite and then delivered and craned onto site following the groundworks being completed. The development contains a number of environmental features in its design, including photovoltaic (PV) panels and herb gardens.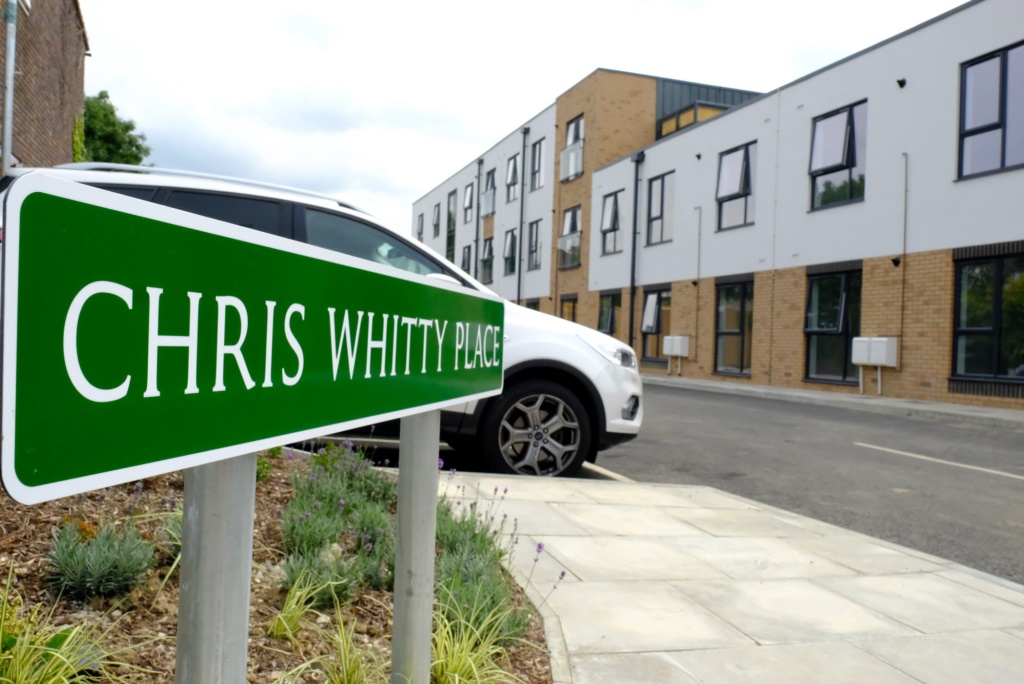 The first phase of the Bromley Homes for Bromley People programme includes the construction of 25 apartments off Burnt Ash Lane and a further 10 apartments adjacent to Anerley Town Hall. Housing schemes are also now coming forward in York Rise, Orpington and next to West Wickham library.
Michelle Bowler, Director of Operations at Pinnacle Group, said: "Supporting people with long term housing solutions is essential, and we're proud to be playing a part in ensuring Chris Whitty Place is a huge success for its residents and the wider Bromley community. Creating and sustaining successful communities is at the heart of what Pinnacle Group does. Our approach extends beyond simply providing housing management services, we see the bigger picture and look forward to being a friendly face to all residents and the local community."
Pinnacle Group Appoints Ark to Strengthen Digital Offer
Pinnacle Group has committed to strengthening its digital offer for customers across its residential management portfolio, signing a three-year deal with Prop Tech start-up Ark.
The move will see Pinnacle use Ark's cutting-edge platform across thousands of its homes; Ark launched in 2021 to partner with developers, investors and social housing providers to harness communities via a lifestyle app for tenants. Pinnacle, a large-scale property manager overseeing a national portfolio of 80,000 homes across a range of tenures, will pilot the software across its PRS and leasehold management portfolios before rolling out more widely later in the year.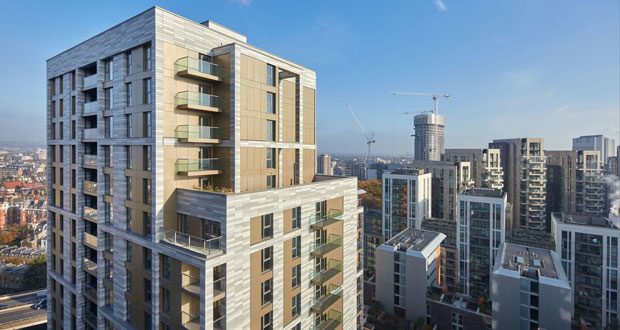 Claire Kober, Managing Director of Pinnacle Group's Homes business said of the news: "Pinnacle exists to deliver residential management solutions across a range of tenures, portfolios and geographies. We pride ourselves on the highest standards of customer service and are committed to providing a market leading digital service to compliment residents' lifestyles.
"Ark is a natural partner in our endeavour; the team has created an innovative platform which allows us to better engage with residents across our portfolios using cutting-edge technology. It will mean customers can access our services, connect with their property manager and report a repair from the app on their smartphone. It will also support the drive to build strong, cohesive communities across our sites.
"This is an ambitious partnership. Working together, Ark and Pinnacle Group will transform the quality and accessibility of our service to customers "
The announcement comes just weeks after Ark announced that award-winning regeneration company Urban Splash would implement its software across its entire, nationwide portfolio in places like Sheffield, Manchester and Birmingham. In late 2021, Runcorn-based Halton Housing also appointed the company to use the Ark platform for residents' complimentary use in one of its communities.
Angus Reid of Ark explained: "We are just one year into our journey and are thoroughly enjoying partnering with renowned names in the housing sector.
"It is our goal to harness better relationships between landlords, portfolio managers and the people living in their homes, while simultaneously enhancing the living experiences of residents. We're already seeing early successes of that with Urban Splash and look forward to reaching even more people through this new relationship with Pinnacle; we are delighted to be working with such a prominent property manager."
National Apprenticeship Week: Spotlight on Samuel Foxwell
Samuel Foxwell - an inspiring 20-year-old Trainee Income Officer in the final stages of completing his Apprenticeship with Pinnacle Group. Read more about his story, in recognition of National Apprenticeship Week 2022, below.
Samuel's backstory  
When Samuel left school with a few GCSEs, he was determined to turn his life around, and pursued a Business Level 3 course whilst re-sitting the GCSEs required at college. Samuel then faced another hurdle when the college was forced to cancel his course due to the pandemic. 
Samuel said: "When my course was cancelled, I started looking on the Government website for Apprenticeships. The Income Officer Apprenticeship stood out to me because, after growing up around social housing myself, I knew how important my role would be."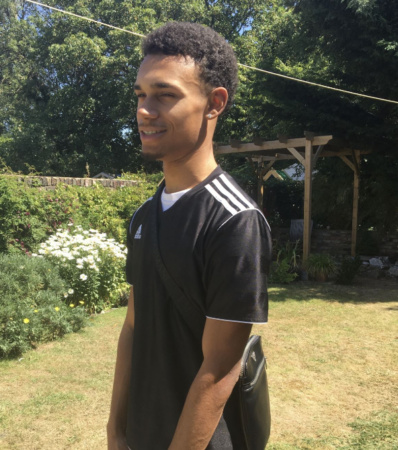 Finding a new opportunity  
In September 2020, Samuel entered an Apprenticeship with Pinnacle Group, and has progressed to the role of Trainee Income Officer.
Samuel, who is based at Pinnacle Group's Brockley office, said: "Some parts of the role can be challenging – as in my day-to-day role, I speak with residents that are struggling to pay their bills. Sometimes, this will mean gathering documents and escalating a case where someone can't make payments for a long period of time. Other times, I'm able to genuinely help a family in need by pointing them to information and resources and help them with applications to receive additional benefits that could really make all the difference. I find this really rewarding." 
Samuel, who supports residents in the Lewisham, is due to complete his course in June 2022. He spends four days working in the office and one day completing coursework each week, which works well for his style of learning:
"I find that the balance with practical experience works best for me – and people forget that everyone has different learning styles. I have good mentors around me that are always on-hand to help, who share their customer service expertise and support me in handling difficult conversations. I'm building some very transferable skills, and the on-the-job learning keeps me engaged. Pinnacle Group has clear values and structure, which has also helped me to progress faster." 
A bright future  
"In the future, I want to continue to develop my skills and advance my position to give back to the community and help more families. My message is, if you're told you can't do something, even if you don't have any GCSE's - don't listen to them and take every opportunity you get to better yourself. My opportunity came in a one-hour interview with Pinnacle Group." 
Alison Wade, Head of Income and Performance at Pinnacle Group said "Samuel demonstrates excellent customer service skills and brings a great energy which puts residents at ease. He will go the extra mile to make sure that residents' needs are met, and we are proud of his progression to date. We see great potential in Samuel, and he is a shining example of how apprenticeships can provide a springboard for growth and opportunity - by offering a unique learning experience which results in a qualification that lasts a lifetime." 
National Apprenticeship Week: Spotlight on Amber McCoy
HARD-WORKING Assistant Property Manager, Amber McCoy, is a rising star in Pinnacle Group - and a huge inspiration after quickly working her way up since starting her career as an Apprentice in 2020. In recognition of National Apprenticeship Week 2022, we take a look at her story.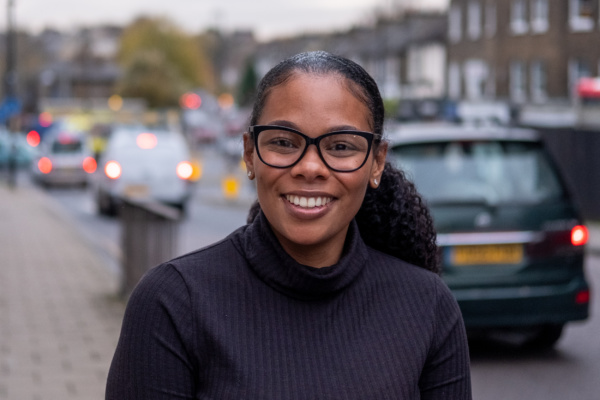 Joining as a mum-of-three came, Amber started her Apprenticeship later in life following a five-year career break to look after her children. Since starting as an Apprentice Housing Assistant in November 2020, she then quickly progressed - being promoted two times - and is now revelling in her role as Assistant Property Manager for Asquith Court in Lewisham.
Amber's backstory  
Amber was studying for a full-time law degree in 2014 when she discovered she was pregnant in her final year with eldest child, now 12. She had five years away from work after her second child, and now also has four-year-old. 
"I was keen to get back into work," said Amber, who had also worked as a Customer Services Officer in a bank for seven years during her career. "The Pinnacle Apprenticeship became available on the Lewisham Council website - and an opportunity at the Brockley office came up." 
Joining Pinnacle Group  
Amber took the plunge and applied for an Apprenticeship with Pinnacle Group, she said: "Being a social housing tenant myself and having dealt with landlords, I know what good and bad service looks like and I just wanted to give back and be able to provide a good service. And I really enjoyed interacting with different people in my previous role - in a way it is similar to housing because you are dealing with people who have different stories and issues." 
Part of her degree included studying property law which led to an interest in shared ownership and leasehold. With Pinnacle Group, she was also taking one day a week to study for her level 3 qualification in housing management and was also able to take a break in her Apprenticeship.  
A rising star  
After seven months in her Apprenticeship, Amber was then offered a permanent position as a Housing Assistant, then later joined the Pinnacle Spaces division to assist the Property Manager. 
In her current role supporting Asquith Court – which has 67 properties, 40 general needs and 27 shared ownership properties – she has the added responsibility for building maintenance. She looks after resident requests from arranging for repairs to supporting residents with access to utilities.  
Amber, said: "I have really enjoyed working with Pinnacle Group. My colleagues and my line manager are all so friendly and supportive. My career here has progressed twice in two years and the learning has been very flexible. This has all worked so well with my family life too. If you put in the work and do well everyone will boost you.  Don't be put off by apprenticeships if you're considering your options at a later stage in your career - it has been wonderful for me." 
Kate Donovan, Head of Operations: Homes at Pinnacle Group and Amber's line manager said: "Amber is proof of how an Apprenticeship can start at any life stage and lead to an excellent career. Encouraging people like Amber back to the workplace and seeing them thrive is so rewarding and we are proud of all the different life experience that our colleagues bring." 
Pinnacle Grows Affordable Rented and Shared Ownership Property Management Portfolio in London
Growing its presence in the capital as a leading integrated provider of residential management services, Pinnacle Spaces has been appointed by CBRE Investment Management's UK Affordable Housing Fund to provide all management functions for the new Lewisham Exchange, Asquith Court development.
With 40 social tenanted and 27 shared ownership homes, Asquith Court provides much needed affordable housing in South London. Pinnacle Spaces is a Registered Provider of Social Housing with the Regulator of Social Housing.  
Pinnacle Spaces is also part of wider Pinnacle Group and commission their homes division to provide comprehensive housing management services including lettings, repairs and estate, tenancy and leasehold management services. The letting process is in accordance with a Nominations Agreements with Lewisham Council and includes conducting accompanied viewings and sign up.    
With a focus on reinvesting into the local community, at least 25% of Pinnacle's on-site workforce at Asquith Court will be employed from within the London Borough of Lewisham. Furthermore, as part of its commitment to providing people-first community spaces, Pinnacle has designated a communal amenity area for the use of residents and will liaise closely with them to develop how best they would like to utilise it.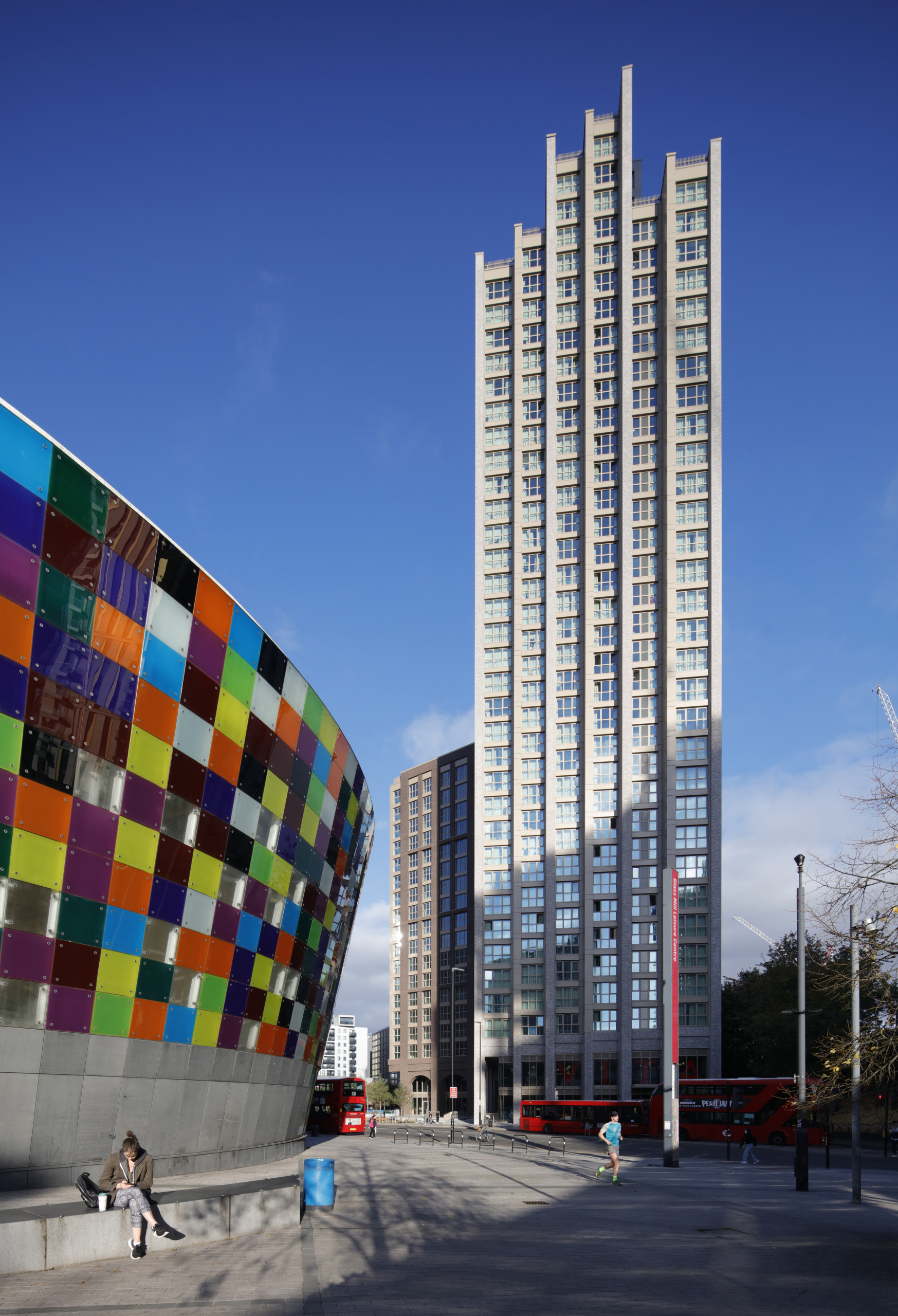 Kate Donovan, Head of Operations: Homes at Pinnacle Group said "This is the first development for Pinnacle Spaces and will add to the large and growing management portfolio of mixed tenure homes that the Pinnacle Group has across London and the rest of the UK. This is the first of what we hope will be a strong pipeline of opportunities to work with CBRE Investment Management and play our part in addressing the need for high quality, affordable homes across the country.
"We are passionate about providing excellent property and leasehold management services, with an ethos of making a positive impact on the lives of the tenants who live in our managed developments. We look forward to welcoming our new Asquith Court residents and being part of this very vibrant community in the heart of Lewisham." 
Asquith Court launched in December 2021 and form part of a wider Lewisham Exchange development, which includes 600 student accommodation dwellings.