Pinnacle Group Appoints Ark to Strengthen Digital Offer
Pinnacle Group has committed to strengthening its digital offer for customers across its residential management portfolio, signing a three-year deal with Prop Tech start-up Ark.
The move will see Pinnacle use Ark's cutting-edge platform across thousands of its homes; Ark launched in 2021 to partner with developers, investors and social housing providers to harness communities via a lifestyle app for tenants. Pinnacle, a large-scale property manager overseeing a national portfolio of 80,000 homes across a range of tenures, will pilot the software across its PRS and leasehold management portfolios before rolling out more widely later in the year.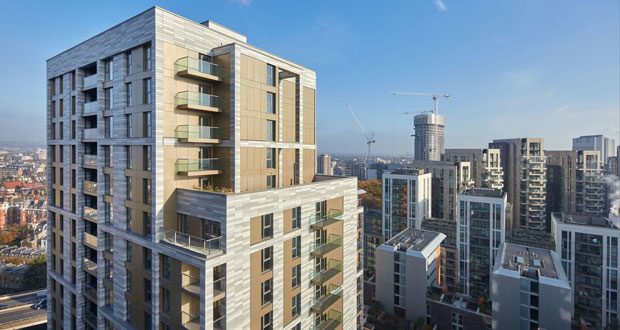 Claire Kober, Managing Director of Pinnacle Group's Homes business said of the news: "Pinnacle exists to deliver residential management solutions across a range of tenures, portfolios and geographies. We pride ourselves on the highest standards of customer service and are committed to providing a market leading digital service to compliment residents' lifestyles.
"Ark is a natural partner in our endeavour; the team has created an innovative platform which allows us to better engage with residents across our portfolios using cutting-edge technology. It will mean customers can access our services, connect with their property manager and report a repair from the app on their smartphone. It will also support the drive to build strong, cohesive communities across our sites.
"This is an ambitious partnership. Working together, Ark and Pinnacle Group will transform the quality and accessibility of our service to customers "
The announcement comes just weeks after Ark announced that award-winning regeneration company Urban Splash would implement its software across its entire, nationwide portfolio in places like Sheffield, Manchester and Birmingham. In late 2021, Runcorn-based Halton Housing also appointed the company to use the Ark platform for residents' complimentary use in one of its communities.
Angus Reid of Ark explained: "We are just one year into our journey and are thoroughly enjoying partnering with renowned names in the housing sector.
"It is our goal to harness better relationships between landlords, portfolio managers and the people living in their homes, while simultaneously enhancing the living experiences of residents. We're already seeing early successes of that with Urban Splash and look forward to reaching even more people through this new relationship with Pinnacle; we are delighted to be working with such a prominent property manager."
National Apprenticeship Week: Spotlight on Samuel Foxwell
Samuel Foxwell - an inspiring 20-year-old Trainee Income Officer in the final stages of completing his Apprenticeship with Pinnacle Group. Read more about his story, in recognition of National Apprenticeship Week 2022, below.
Samuel's backstory  
When Samuel left school with a few GCSEs, he was determined to turn his life around, and pursued a Business Level 3 course whilst re-sitting the GCSEs required at college. Samuel then faced another hurdle when the college was forced to cancel his course due to the pandemic. 
Samuel said: "When my course was cancelled, I started looking on the Government website for Apprenticeships. The Income Officer Apprenticeship stood out to me because, after growing up around social housing myself, I knew how important my role would be."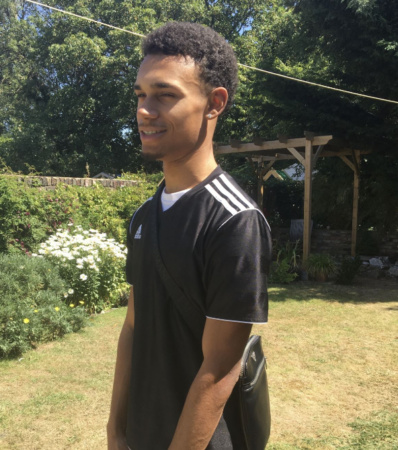 Finding a new opportunity  
In September 2020, Samuel entered an Apprenticeship with Pinnacle Group, and has progressed to the role of Trainee Income Officer.
Samuel, who is based at Pinnacle Group's Brockley office, said: "Some parts of the role can be challenging – as in my day-to-day role, I speak with residents that are struggling to pay their bills. Sometimes, this will mean gathering documents and escalating a case where someone can't make payments for a long period of time. Other times, I'm able to genuinely help a family in need by pointing them to information and resources and help them with applications to receive additional benefits that could really make all the difference. I find this really rewarding." 
Samuel, who supports residents in the Lewisham, is due to complete his course in June 2022. He spends four days working in the office and one day completing coursework each week, which works well for his style of learning:
"I find that the balance with practical experience works best for me – and people forget that everyone has different learning styles. I have good mentors around me that are always on-hand to help, who share their customer service expertise and support me in handling difficult conversations. I'm building some very transferable skills, and the on-the-job learning keeps me engaged. Pinnacle Group has clear values and structure, which has also helped me to progress faster." 
A bright future  
"In the future, I want to continue to develop my skills and advance my position to give back to the community and help more families. My message is, if you're told you can't do something, even if you don't have any GCSE's - don't listen to them and take every opportunity you get to better yourself. My opportunity came in a one-hour interview with Pinnacle Group." 
Alison Wade, Head of Income and Performance at Pinnacle Group said "Samuel demonstrates excellent customer service skills and brings a great energy which puts residents at ease. He will go the extra mile to make sure that residents' needs are met, and we are proud of his progression to date. We see great potential in Samuel, and he is a shining example of how apprenticeships can provide a springboard for growth and opportunity - by offering a unique learning experience which results in a qualification that lasts a lifetime." 
National Apprenticeship Week: Spotlight on Amber McCoy
HARD-WORKING Assistant Property Manager, Amber McCoy, is a rising star in Pinnacle Group - and a huge inspiration after quickly working her way up since starting her career as an Apprentice in 2020. In recognition of National Apprenticeship Week 2022, we take a look at her story.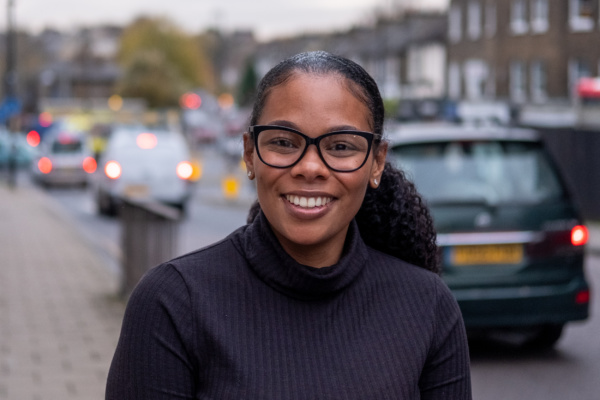 Joining as a mum-of-three came, Amber started her Apprenticeship later in life following a five-year career break to look after her children. Since starting as an Apprentice Housing Assistant in November 2020, she then quickly progressed - being promoted two times - and is now revelling in her role as Assistant Property Manager for Asquith Court in Lewisham.
Amber's backstory  
Amber was studying for a full-time law degree in 2014 when she discovered she was pregnant in her final year with eldest child, now 12. She had five years away from work after her second child, and now also has four-year-old. 
"I was keen to get back into work," said Amber, who had also worked as a Customer Services Officer in a bank for seven years during her career. "The Pinnacle Apprenticeship became available on the Lewisham Council website - and an opportunity at the Brockley office came up." 
Joining Pinnacle Group  
Amber took the plunge and applied for an Apprenticeship with Pinnacle Group, she said: "Being a social housing tenant myself and having dealt with landlords, I know what good and bad service looks like and I just wanted to give back and be able to provide a good service. And I really enjoyed interacting with different people in my previous role - in a way it is similar to housing because you are dealing with people who have different stories and issues." 
Part of her degree included studying property law which led to an interest in shared ownership and leasehold. With Pinnacle Group, she was also taking one day a week to study for her level 3 qualification in housing management and was also able to take a break in her Apprenticeship.  
A rising star  
After seven months in her Apprenticeship, Amber was then offered a permanent position as a Housing Assistant, then later joined the Pinnacle Spaces division to assist the Property Manager. 
In her current role supporting Asquith Court – which has 67 properties, 40 general needs and 27 shared ownership properties – she has the added responsibility for building maintenance. She looks after resident requests from arranging for repairs to supporting residents with access to utilities.  
Amber, said: "I have really enjoyed working with Pinnacle Group. My colleagues and my line manager are all so friendly and supportive. My career here has progressed twice in two years and the learning has been very flexible. This has all worked so well with my family life too. If you put in the work and do well everyone will boost you.  Don't be put off by apprenticeships if you're considering your options at a later stage in your career - it has been wonderful for me." 
Kate Donovan, Head of Operations: Homes at Pinnacle Group and Amber's line manager said: "Amber is proof of how an Apprenticeship can start at any life stage and lead to an excellent career. Encouraging people like Amber back to the workplace and seeing them thrive is so rewarding and we are proud of all the different life experience that our colleagues bring." 
Pinnacle Grows Affordable Rented and Shared Ownership Property Management Portfolio in London
Growing its presence in the capital as a leading integrated provider of residential management services, Pinnacle Spaces has been appointed by CBRE Investment Management's UK Affordable Housing Fund to provide all management functions for the new Lewisham Exchange, Asquith Court development.
With 40 social tenanted and 27 shared ownership homes, Asquith Court provides much needed affordable housing in South London. Pinnacle Spaces is a Registered Provider of Social Housing with the Regulator of Social Housing.  
Pinnacle Spaces is also part of wider Pinnacle Group and commission their homes division to provide comprehensive housing management services including lettings, repairs and estate, tenancy and leasehold management services. The letting process is in accordance with a Nominations Agreements with Lewisham Council and includes conducting accompanied viewings and sign up.    
With a focus on reinvesting into the local community, at least 25% of Pinnacle's on-site workforce at Asquith Court will be employed from within the London Borough of Lewisham. Furthermore, as part of its commitment to providing people-first community spaces, Pinnacle has designated a communal amenity area for the use of residents and will liaise closely with them to develop how best they would like to utilise it.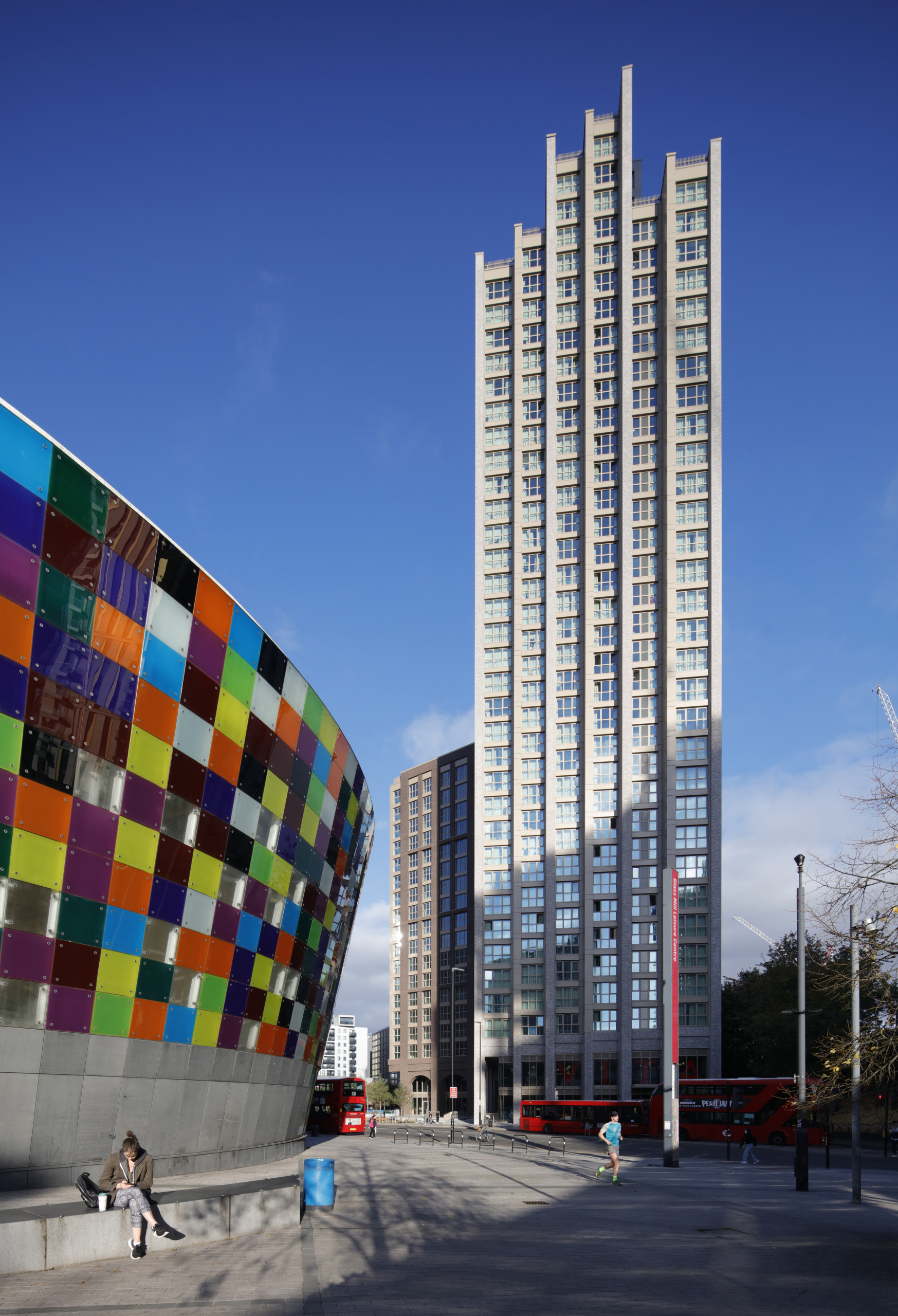 Kate Donovan, Head of Operations: Homes at Pinnacle Group said "This is the first development for Pinnacle Spaces and will add to the large and growing management portfolio of mixed tenure homes that the Pinnacle Group has across London and the rest of the UK. This is the first of what we hope will be a strong pipeline of opportunities to work with CBRE Investment Management and play our part in addressing the need for high quality, affordable homes across the country.
"We are passionate about providing excellent property and leasehold management services, with an ethos of making a positive impact on the lives of the tenants who live in our managed developments. We look forward to welcoming our new Asquith Court residents and being part of this very vibrant community in the heart of Lewisham." 
Asquith Court launched in December 2021 and form part of a wider Lewisham Exchange development, which includes 600 student accommodation dwellings.    
Pinnacle Group lands contract with LaSalle for temporary accommodation
Pinnacle Group has commenced management of a scheme which provides 80 temporary accommodation homes in Newman Street, Westminster on behalf of LaSalle Investment Management.
From the 1 October 2021, Pinnacle has been providing property management services to the temporary accommodation scheme which provides 84 bed spaces within 80 separate apartments. Each apartment is self-contained and includes a private bathroom and kitchenette.
As managing agent, Pinnacle delivers full management and maintenance services including 24/7 onsite provision. After a competitive process, Pinnacle was awarded a 3 and a half -year contract with possible extensions.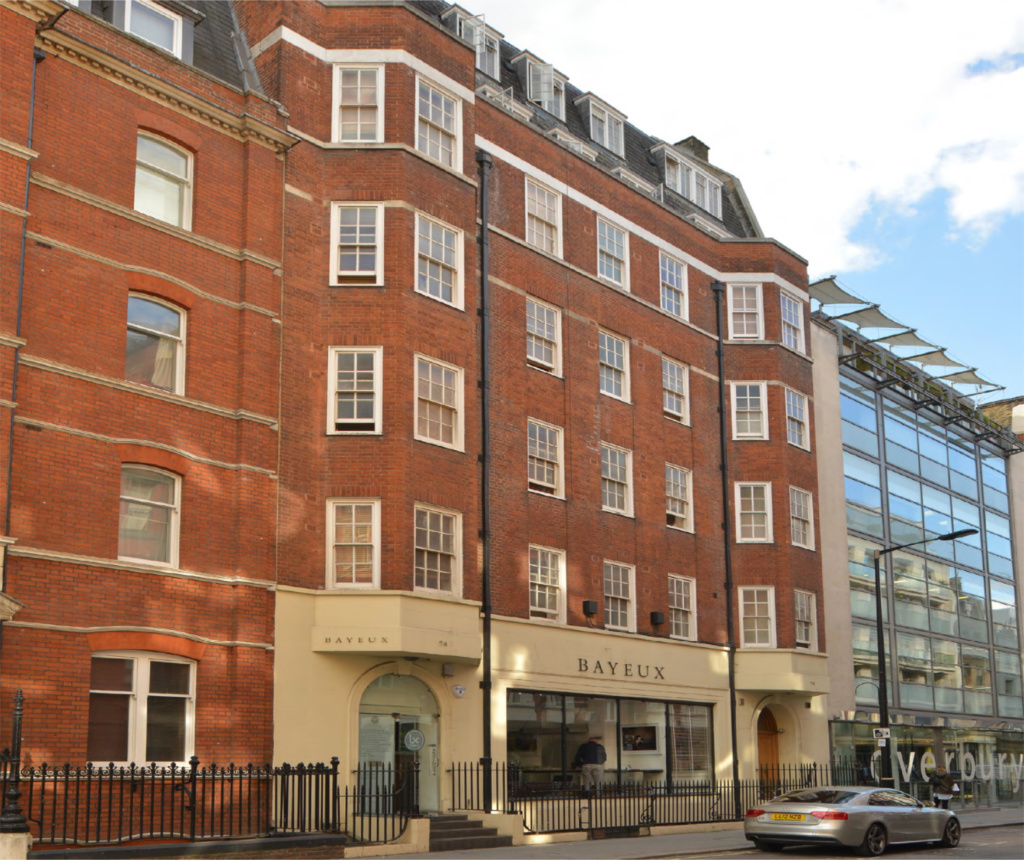 In support of LaSalle and Pinnacle's strong ESG credentials, Pinnacle has committed to meet specific sustainability targets, in both the supply of data and information, along with identifying opportunities to improve the environmental impact of the scheme.
During the duration of the contract Pinnacle will be working closely with homeless charity, The Passage, to support residents into transitioning into permanent accommodation and sustaining tenancies successfully.
"We are delighted to be working with Pinnacle Group and look forward to developing our relationship with one of the UK's leading housing managers."
James Hart
Asset Manager at LaSalle Investment Management
"We're delighted to have been successful in our tender for the management of Newman Street in the heart of Westminster. This latest win gives us an exciting opportunity to build a long-term preferred supplier relationship with a new blue-chip client in the case of LaSalle. It also allows us to continue to provide vital management services to the residents of Westminster City Council; a role we have been fulfilling for over 25 years."
Ollie Miller
Director at Pinnacle Group
Claire Kober joins Notting Hill Genesis board
Claire Kober, Managing Director, Homes at Pinnacle Group has been appointed as a board member at Notting Hill Genesis.
In early September, Claire joined the board of Notting Hill Genesis, one of the largest housing association in London and the south east, to support their aim of providing more of the homes desperately needed in London.
Claire oversees Pinnacle Group's housing and property management contracts and sits on Pinnacle's Executive Committee. She works closely with local government, institutional investors and developers.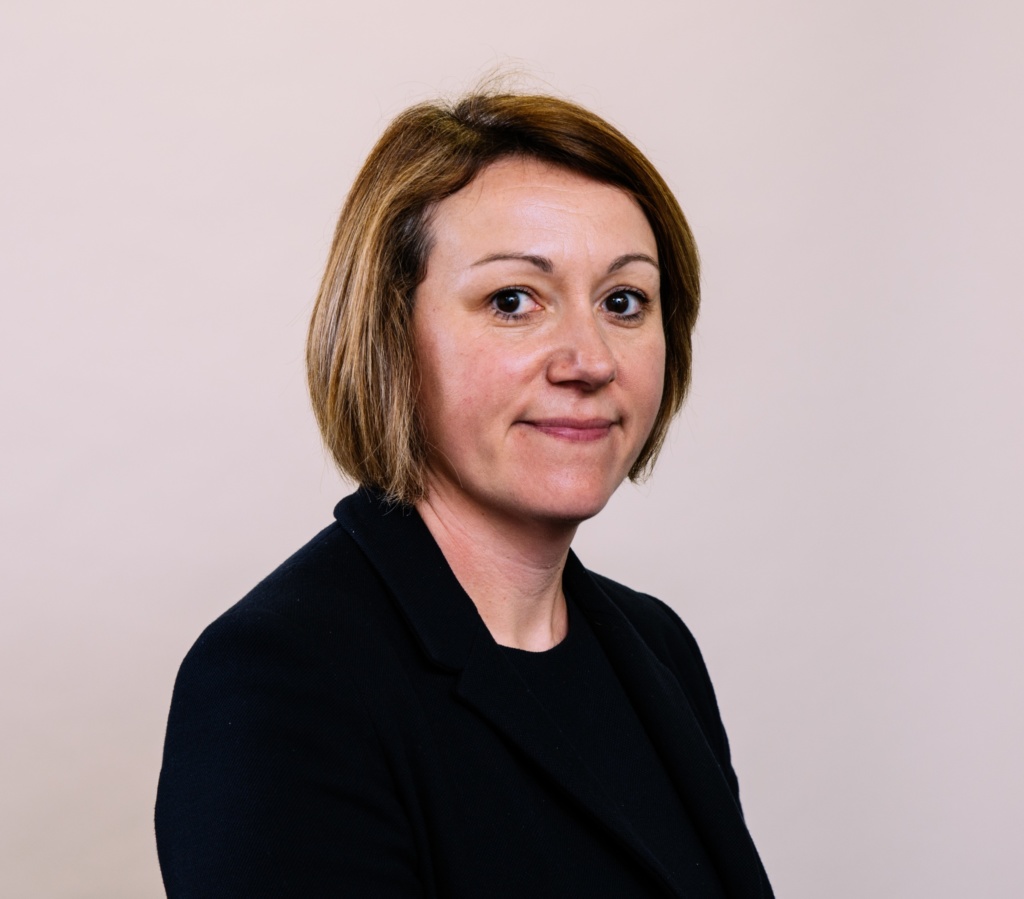 On taking on the new role, Claire said: "I believe the housing association sector has a vital role to play in providing individuals and families the security of a decent home. As one of the largest players in the sector with an impressive track record, ambitious mindset and focus on London – a city with huge housing need – I've long admired Notting Hill Genesis.
"I'm particularly keen to contribute to discussions on the delivery of social purpose in a modern age and play a role in driving the organisation forward at a time characterised by both great challenges and opportunities."
Claire will serve on the Boards of Notting Hill Genesis, Notting Hill Home Ownership and SpringBoard Two Housing Association.  She is a member of the housing association's Audit and Risk Committee and chair of the Operations Committee.
Pinnacle Group awarded major Contract to manage 49,000 Service Family homes on behalf of the Defence Infrastructure Organisation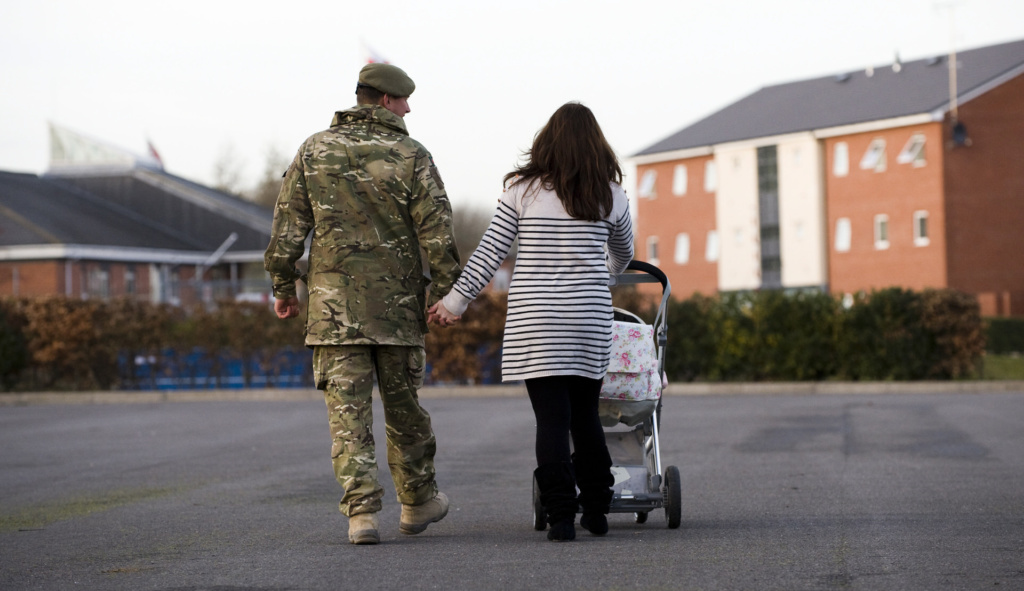 Pinnacle Group has been awarded a landmark contract to deliver National Accommodation Management Services (NAMS) on behalf of the Defence Infrastructure Organisation (DIO) and will be responsible for providing accommodation services to 49,000 Service Family Accommodation (SFA) homes from March 2022.

Pinnacle Group will play the lead customer-facing role in the provision of these high-quality services to Service Personnel and their families across the UK and overseas, delivering and enhancing the lived experience.

With a total core contract value of £144m over the initial seven-year period, and a further three one-year extension options, this contract is a key element of the new Future Defence Infrastructure Services Contracts, which includes Regional Accommodation Maintenance Services (RAMS).
Pinnacle Group has been awarded a contract to manage 49,000 service family homes across the UK and overseas delivering accommodation services to Service Personnel and their families. Awarded by the Defence Infrastructure Organisation (DIO) the seven-year contract has a core value of £144m, with three optional one-year extensions. The landmark National Accommodation Management Services (NAMS) contract is a key element of the Future Defence Infrastructure Contracts and will begin in March 2022.
Pinnacle's offer places customers at the heart of the service and recognises that there is a 'family behind every door'. Introducing innovative technology and digitalisation will enhance the lived experience by maximising customer choice.
Building on decades of accommodation services expertise across public and private sectors, Pinnacle will offer service personnel and their families a real step-change in experience when moving in and out of accommodation, with a real focus on improving the customer journey throughout the whole process. Pinnacle will work closely with key stakeholders including the Service Families Federations, RAMS providers and delivery partners, such as Sopra Steria as digital transformation lead, to deliver and enhance the service through effective day to day collaboration.
"Accommodation is such an important part of family life for Servicemen and women, which is why we collaborated closely with representatives of our Service personnel and their families to develop these contracts and ensure that their needs are fully considered.
"These new contracts offer the opportunity to break decisively from the past and to build on the commitments made by all suppliers to innovate and deliver more responsive and flexible services to the Armed Forces and their families."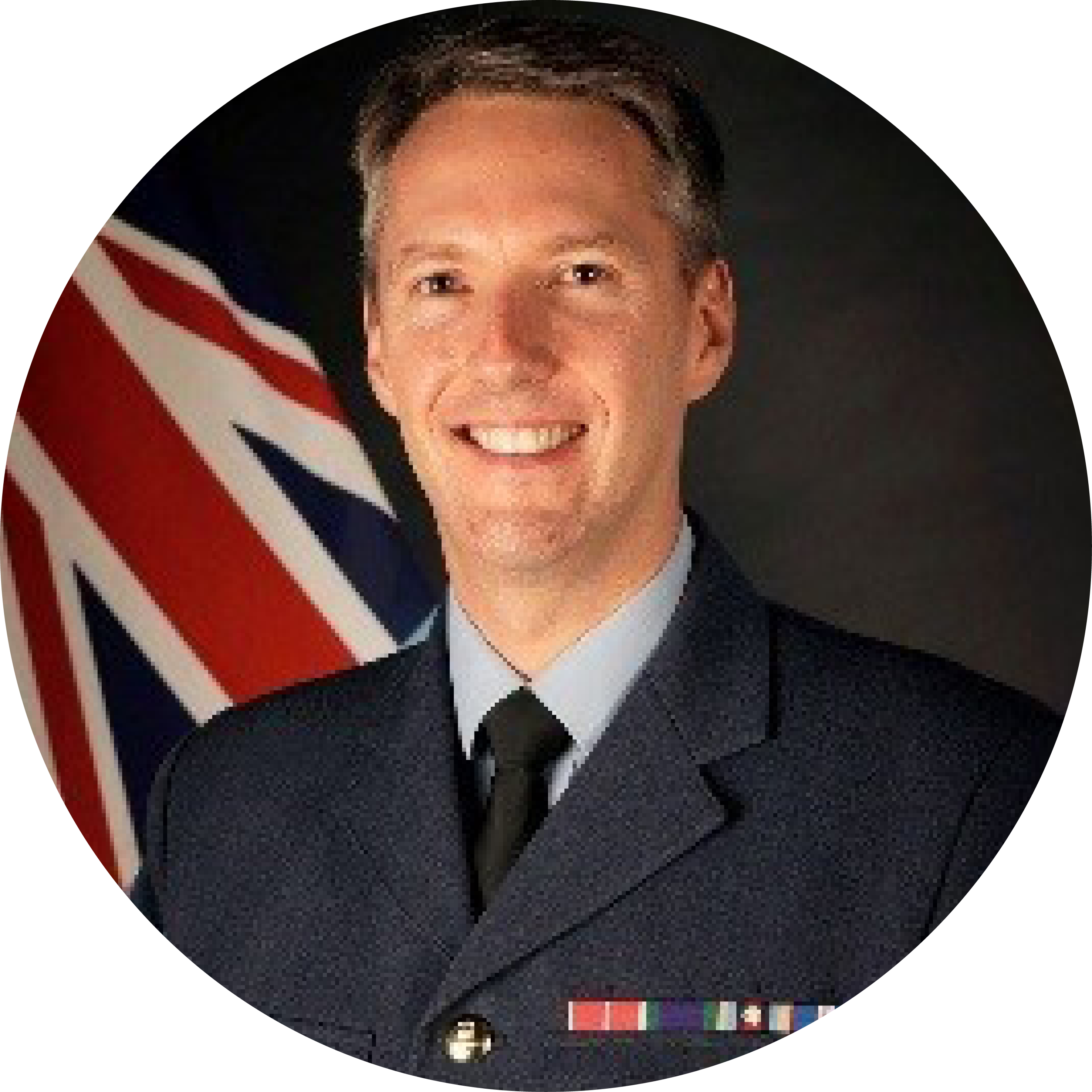 Air Commodore James Savage
DIO Head of Accommodation
"Securing the right to manage Service Family Accommodation on behalf of the Defence Infrastructure Organisation is a huge honour and responsibility. We understand the importance of high-quality accommodation services to the recruitment and retention of Armed Forces Service Personnel and their families and appreciate the trust the DIO have placed in us. Pinnacle Group brings over 25 years of service delivery experience to this contract and we are committed to deploying it for the benefit of all customers."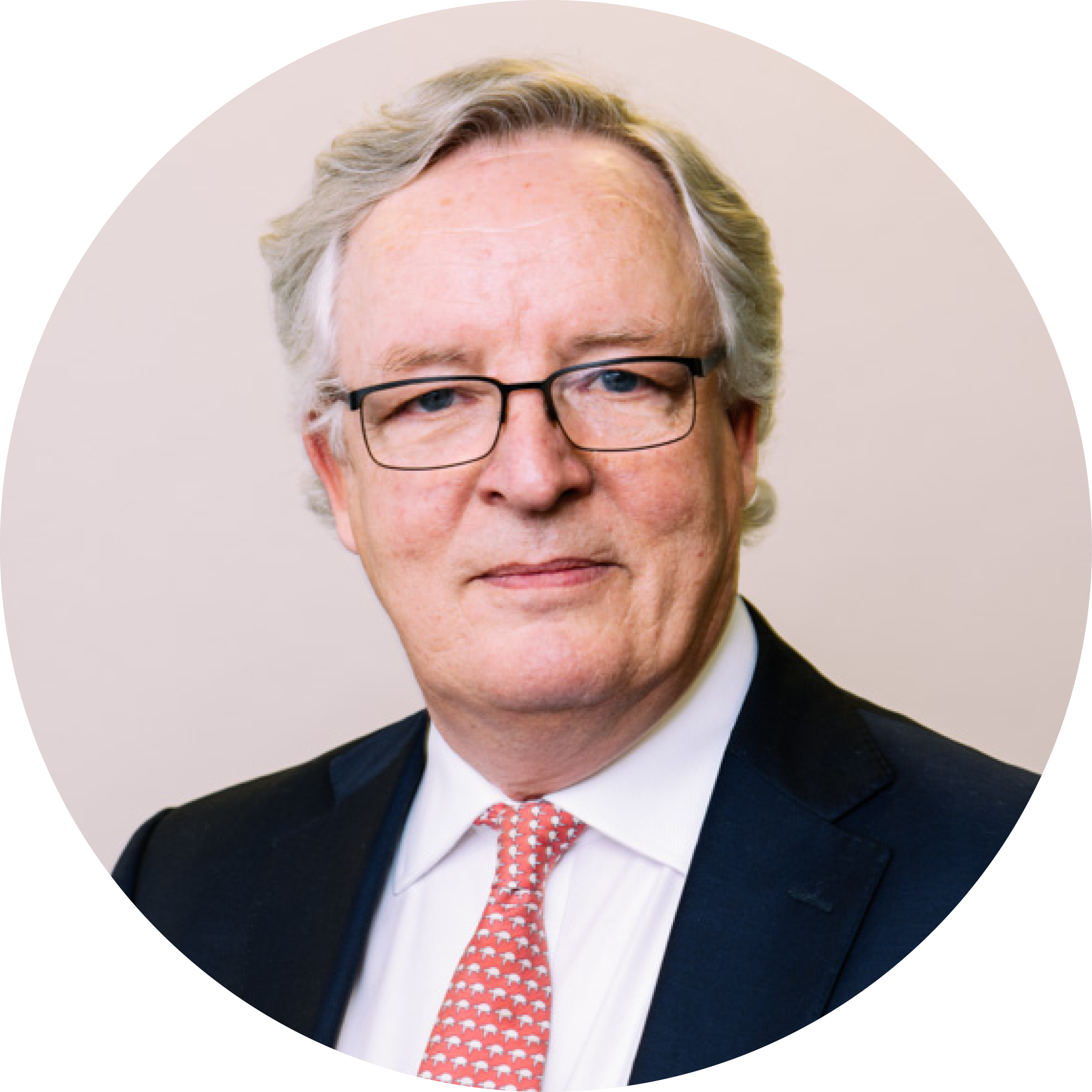 Peregrine Lloyd
Group Chief Executive of Pinnacle Group
"Working collaboratively with our delivery partners, Pinnacle Group will bring a fresh approach to the delivery of accommodation services for all those in Service Family Accommodation. We are passionate about transforming delivery, enhancing the use of technology and providing a more convenient, accessible and valued service. Our Service Personnel deserve nothing less."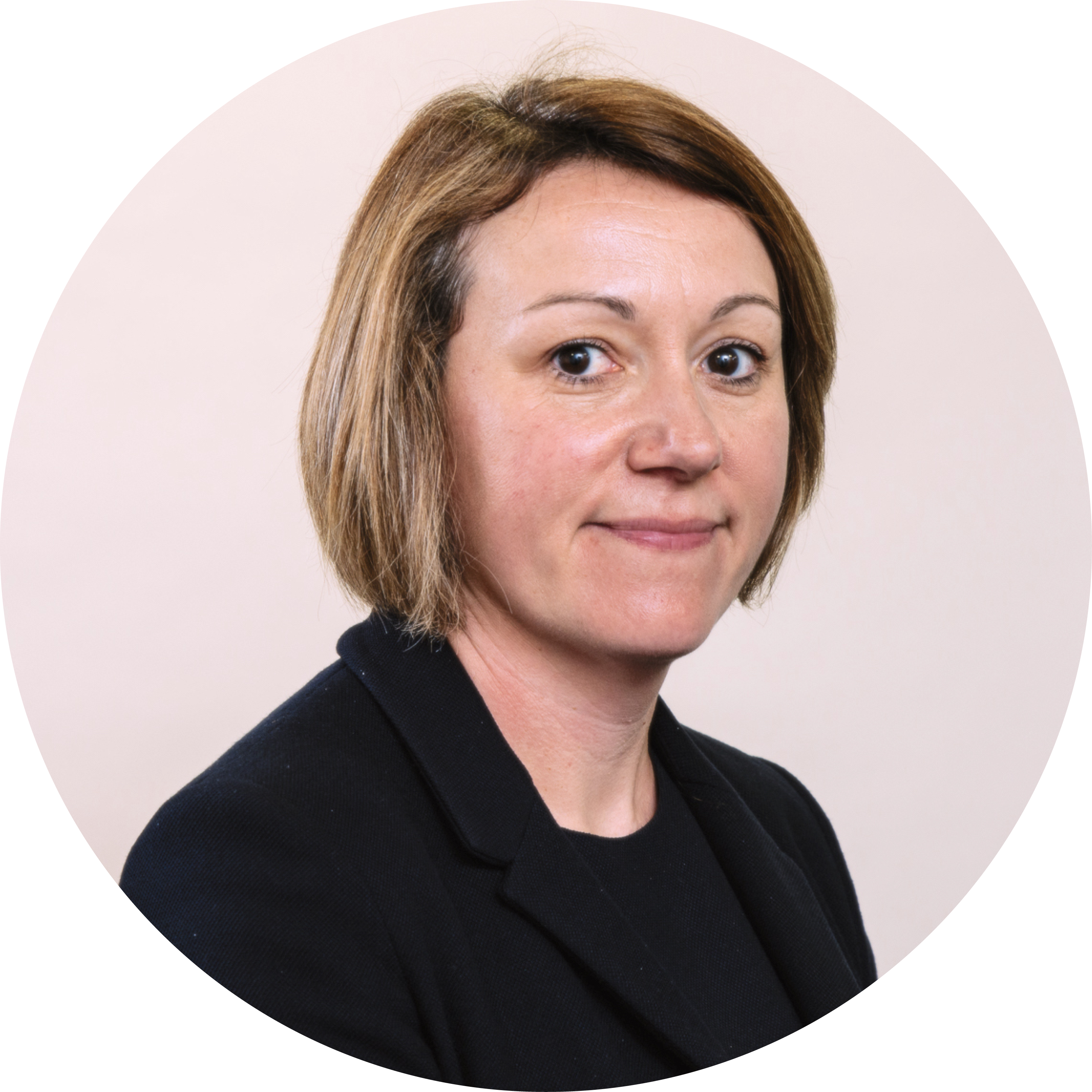 Claire Kober
Managing Director, Homes
Build to Rent: Creating Successful Communities Through Values-led Services
It is not an exaggeration to say that the past year has changed everything - how we live, work and interact with others have all shifted. The vast majority of people will have spent more time in their homes than ever before and being able to enjoy a sense of community has become more important than ever.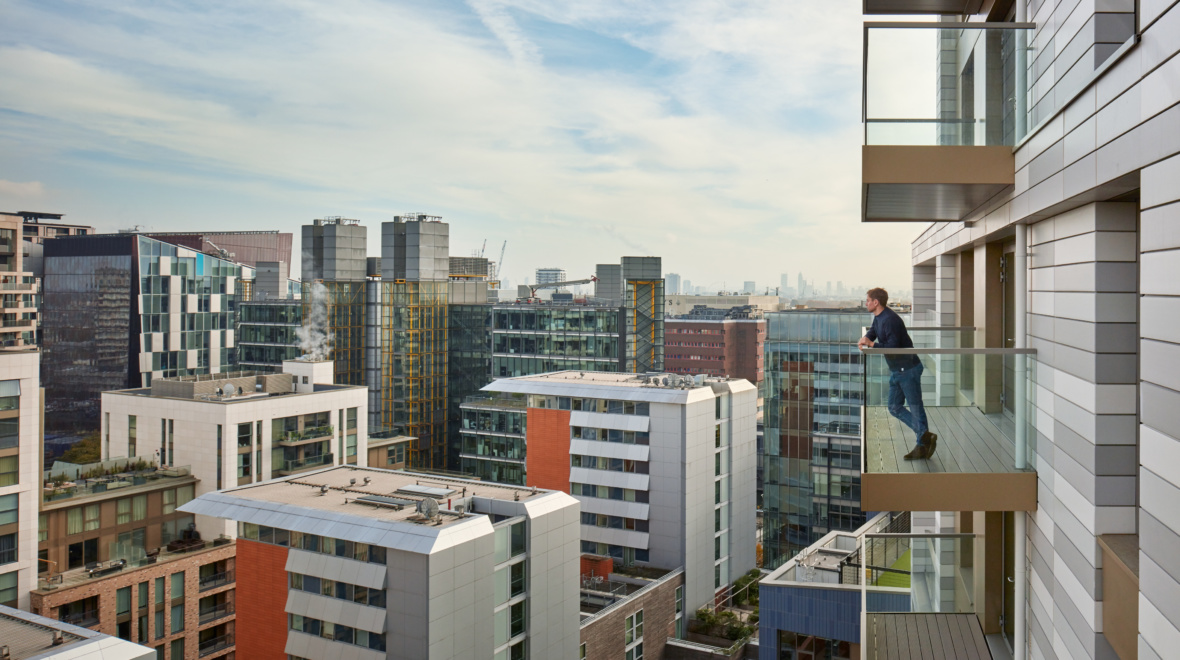 For many years, Pinnacle Group has been managing Build to Rent (BtR) properties on behalf of institutional investors across the UK.  Pinnacle understands that residential developments are not simply a series of assets, but rather communities that need to be nurtured and require long-term stewardship to be successful.  A successful place is one where people choose to live and work long after construction is complete. Much has been written and said over the years about the importance of placemaking and rightly so. At Pinnacle we also recognise the importance of institutional-grade placekeeping.
BtR as a living sector is booming. Despite the COVID-19 disruption the UK property market has experienced, investment into the BtR asset class has seen record highs.  During 2020, almost £3.5bn was deployed into the sector and construction of BtR schemes in London has increased by 30% (Savills, 2020).
Where the pandemic saw the rental market shift significantly, with many traditional high street letting agents closing their doors during the first lockdown, Pinnacle found that demand for apartments remained strong throughout and, in response,  quickly developed and mobilised a virtual end-to-end letting service.
Undoubtedly the past 18-months has accelerated the requirement on people to embrace technological advances. But while technology plays a vital part of the infrastructure in building a first-class service, Pinnacle believes that it is the core management values and behaviours that shape how a community can thrive.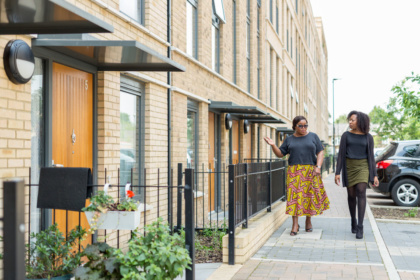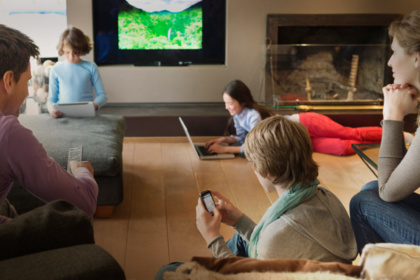 In over two decades in business, Pinnacle Group has learnt that while getting service delivery right is crucial, it is the relationship with the end user – the customer – that transforms a "fit for purpose" experience into something that enriches the quality of someone's life.
Pinnacle's business philosophy rests on three guiding principles:
Firstly, is that one size fits all approaches do not work – each customer community requires its own bespoke service solution tailored to respond to local characteristics, issues and priorities.
Secondly, is that a community stewardship approach is critical.  This means seeing contractual responsibilities in the context of a bigger picture. In practical terms it's about being actively engaged in addressing customers' day to day concerns and priorities while understanding how those concerns fit into people's lives. Working in this way, we make an important contribution to the creation of sustainable communities.
Finally, is that the lifeblood of any community is the people – customer satisfaction must be the priority outcome.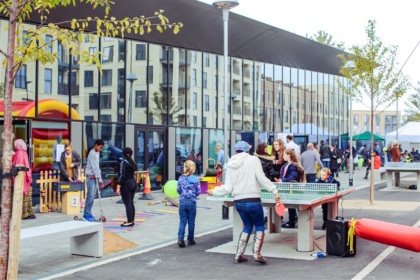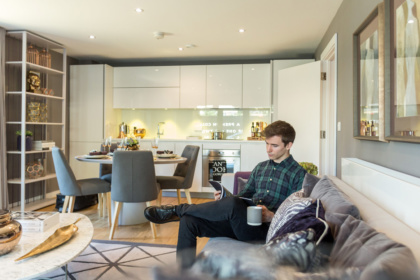 Pinnacle delivers these three principles by being a values-based business that recognises that its workforce is its most important asset – management teams have autonomy within their communities and can determine how services are best delivered locally by engaging with stakeholders and responding to customer demands. This is achieved by employing likeminded, conscientious people who can problem solve and embrace Pinnacle's community-facing, people-first values. Colleagues are often from the local community, including apprentices, further adding the local legacy of the development.
To build a strong community, communication is paramount.  Technological advances demand that customer communication is digitally enabled to respond to more flexible, time-constrained lifestyles and 24/7 expectations.  Across Pinnacle, an omni-channel approach is taken with no less than eight different communication methods including SMS, Email, Live Web Chat, Social Media and Chat Bots being utilised, while also ensuring that customers have the ability to speak to someone face to face, or call one of our customer service teams if they prefer.
Delivering a service which is technically enabled, personalised and exceeds expectations, transforms how customers feels about their service interaction and "journey". By taking care of the customer as a person, not a service ticket or simply a tenant, we can guarantee a positive customer experience.Building safety compliance and looking after the bricks and mortar is an absolute given.  What sets Pinnacle apart is recognising the human component of our service. Successful BtR management is fundamentally about people and customer relationships.   It is focussed on remembering what makes a community, by connecting and bringing people together who are investing into an exciting BtR lifestyle.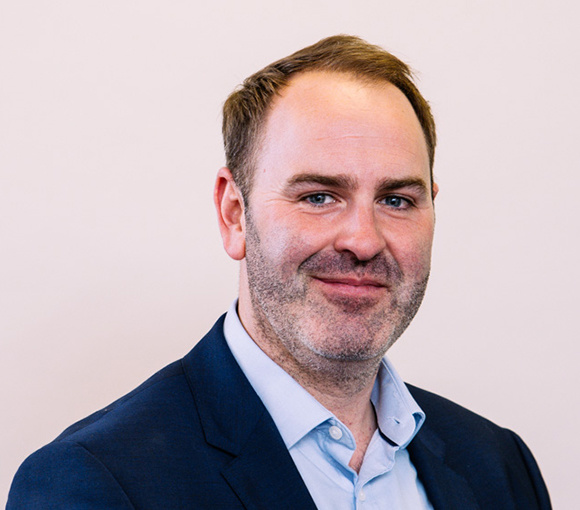 Ollie Miller, PRS Director, Pinnacle Group
This article was originally featured in the London Chamber of Commerce and Industry's Business Matters Magazine.
Claire Kober joins British Property Federation's new Affordable Housing Committee
The British Property Federation (BPF) has launched a new Affordable Housing Committee to provide leadership for the UK's real estate industry. 
The committee, chaired by Rob Beiley, partner at Trowers & Hamlins, with vice-chair Simon Century, director – Build-to-rent & Affordable Homes, Legal & General, will champion investment in high-quality and sustainable affordable homes. 
It will lead the industry's representations to government and act as interlocutor between the industry and key stakeholders including Homes England, the GLA and Regulator of Social Housing.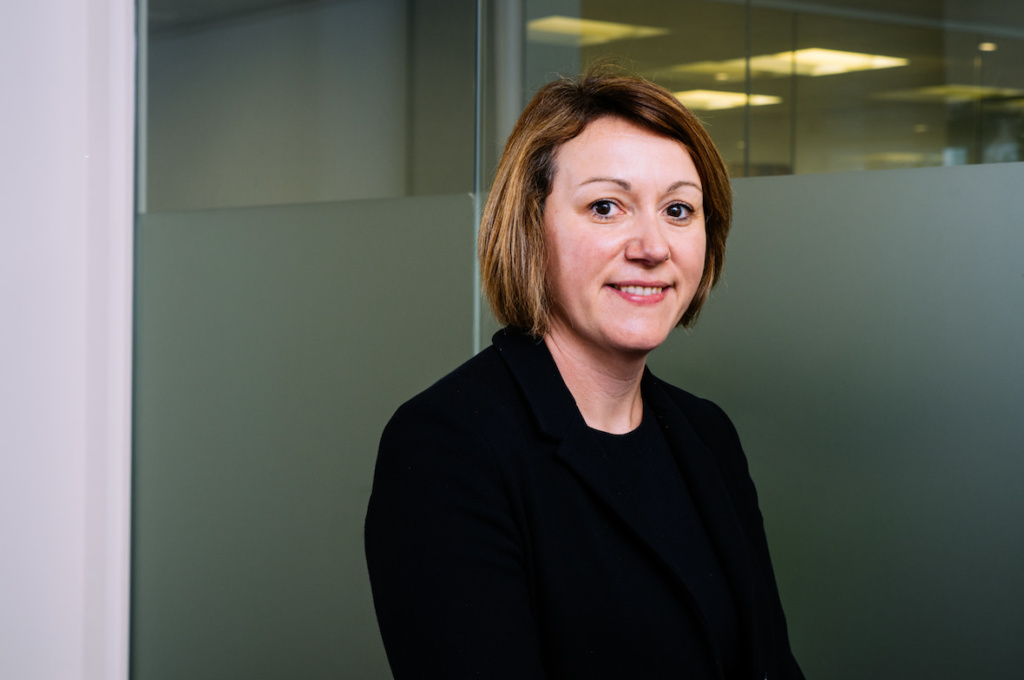 Claire Kober, Managing Director, Homes, oversees Pinnacle Group's housing and property management contracts and sits on Pinnacle's Executive Committee. In addition to sitting on the BPF's Affordable Housing Committee, Claire is also an Independent Director and Chair of House by Urban Splash. 
Other committee members include:  
Rob Beiley, Trowers & Hamlins (Chair) 
Simon Century, Legal & General (Vice-Chair) 
Catherin Webster, Quintain 
Charles Cleal, JLL 
Charles Crowe, PGIM Real Estate 
Chris Jeffs, M&G Real Estate 
Debi Marriott-Lavery, Places for People 
Julia Bevan, Grainger 
Kush Rawal, Metropolitan Thames Valley 
Matthew Chillingworth, Federated Hermes 
Natalia Kolotneva, LaSalle Investment Management 
Olivia Harris, Dolphin Living 
Peter Quinn, Watkin Jones 
Shamez Alibhai, Man GPM 
Thomas Mudd, CBRE 
Tom Paul, Optivo 
"I am delighted to join BPF's Affordable Housing Committee and, working with colleagues from across the real estate industry, look forward to maximising opportunities for investment in affordable housing to support communities and social wellbeing."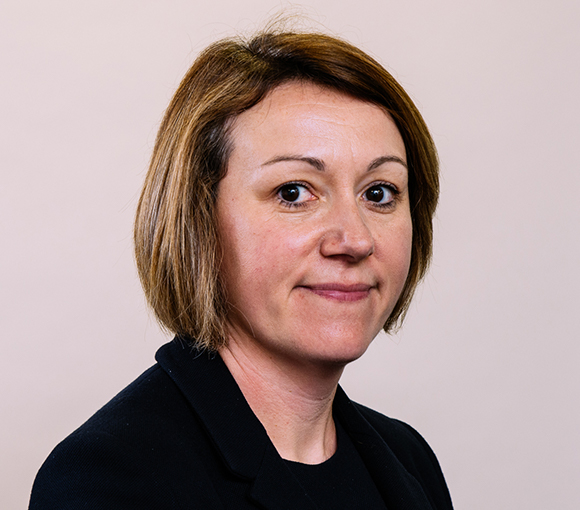 Claire Kober
Managing Director, Homes
Serving Communities through Financial Inclusion
At Pinnacle Group we now offer financial advice and support for residents to ensure they are accessing the benefits they are entitled and can manage any debt.
Pinnacle's new Financial Inclusion Manager, Martin Keating, is working in the communities where we provide housing management services across the UK, to help households identify which benefits they are entitled to, as well as support applications and give debt advice.
Working closely with the Department of Work and Pensions (DWP) and local authorities, Martin is supporting residents, especially those with low literacy or numeracy skills, to navigate the benefits system.
"I'll look at the whole family situation and the financial issues holistically," explains Martin. "I can help with any hurdles along the way and also make applications on behalf of the residents. I'm basically the first port of call and a one-stop shop."
In addition, Martin supports residents who do not have internet access to find the financial support they need, which has become increasingly difficult as more services move online.
Since the start of the year, Martin has made a tremendous impact, supporting 192 residents, and has achieved financial outcomes for Pinnacle and its residents in excess of £134,000.
"I'm also able to help with any debt problems and can support residents manage their finances and repayments. In one particular case, I was able to support one resident with debt relief, and with the local Citizens Advice Bureau, managed to reduce her £25,000 debt to £5,000," adds Martin.
Martin is also currently engaging with 33 residents across Pinnacle's communities with employment training such as CV writing and interview techniques with external partners. This is just one of the initiatives that Martin would like to continue.
"I love working with residents and really making a difference," explained Martin. "My work is fully supported by Pinnacle and now COVID restrictions are easing I'm collaborating with colleagues to help more people through town hall events and setting up drop-in surgeries."
In the meantime, Martin is running internal training events with Pinnacle case officers on benefit programmes, disability benefits and universal credit.
"I want to ensure that case officers are identifying and referring residents to me who might not be claiming all the benefits they are entitled to or who might be in financial trouble," said Martin.
"Residents can contact me directly at any time; there is no need to wait for a referral. I want to ensure that all Pinnacle residents are getting all the benefits they are entitled to."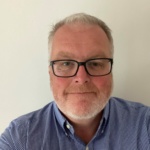 Martin Keating, Financial Inclusion Manager at Pinnacle Group, can be contacted on 07985 871635 and by email on Martin.Keating@pinnaclegroup.co.uk.
Claire Kober gets recognised as one of Property Week's RESI Trailblazers
Claire Kober, a member of Pinnacle Group's Executive Committee, has been recognised by Property Week as being a 2020 RESI Trailblazer.
Pinnacle's Managing Director, Homes, has been selected by a panel of esteemed RESI experts as one of 32 entrepreneurs, innovators and disruptors who are shaking up the UK residential sector.
Claire spearheads the company's housing, estates and property management contracts, as well as Pinnacle People and Connect, our 24-7 contact centre. She works in partnership with a range of clients in the local government, institutional investment and development sectors.
In addition to Claire's work at Pinnacle, she is an independent Director and Chair of House - Urban Splash's pioneering Joint Venture with Japan's biggest house builder, Sekisui House. Its mission is to build beautiful modern homes in characterful new neighbourhoods using innovative design, Modern Methods of Construction and the latest technology.
Claire's mantra is:
"People are at the heart of everything I do; excellent outcomes come from strong relationships with all sorts of people – sometimes the best partnerships are the most unexpected."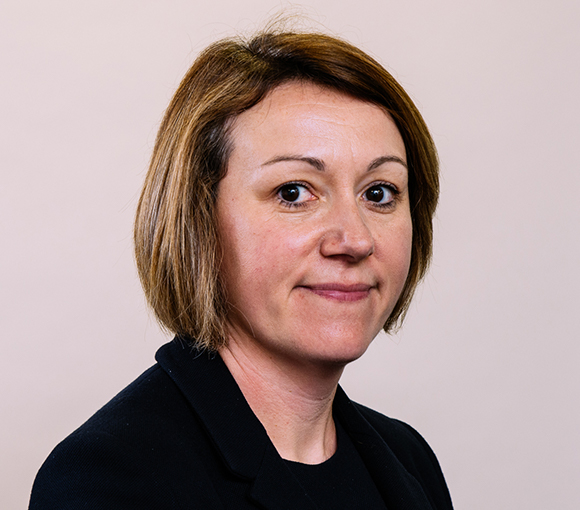 Claire Kober
Managing Director, Homes, Pinnacle Group
Congratulations to Claire for this achievement.
For further reading on Property Week's 'Class of 2020' Trailblazer's read here.
Pinnacle to provide tenancy management and maintenance services to Arpeggio Properties' Ocean House development in Barnet
Arpeggio Properties Limited has awarded Pinnacle Group a contract to provide tenancy property management and maintenance services at the Ocean House development in Barnet.
From early November, Pinnacle will provide management services, including; rent collection, repairs and maintenance, voids management, planned preventative maintenance and lifecycle maintenance to 34 bespoke supported living units. 
Care and support will be provided by Next Step Support Ltd who support adults with a diverse range of needs including mental health, learning disability and substance abuse.
"We are excited for the opening of Ocean House in Barnet, and for the beginning of our partnership with Pinnacle. We are pleased to be able to support people in need, especially during the current climate. We look forward to working in partnership with Pinnacle."
Robert Binns
Director, Arpeggio Properties
"It is fantastic to be awarded this contract. We are excited to begin work with Arpeggio Properties and Next Step Support Ltd as we support adults in need of help."
Nimisha Patel
Housing Director, Pinnacle Group
The contract is for an initial five-year period.