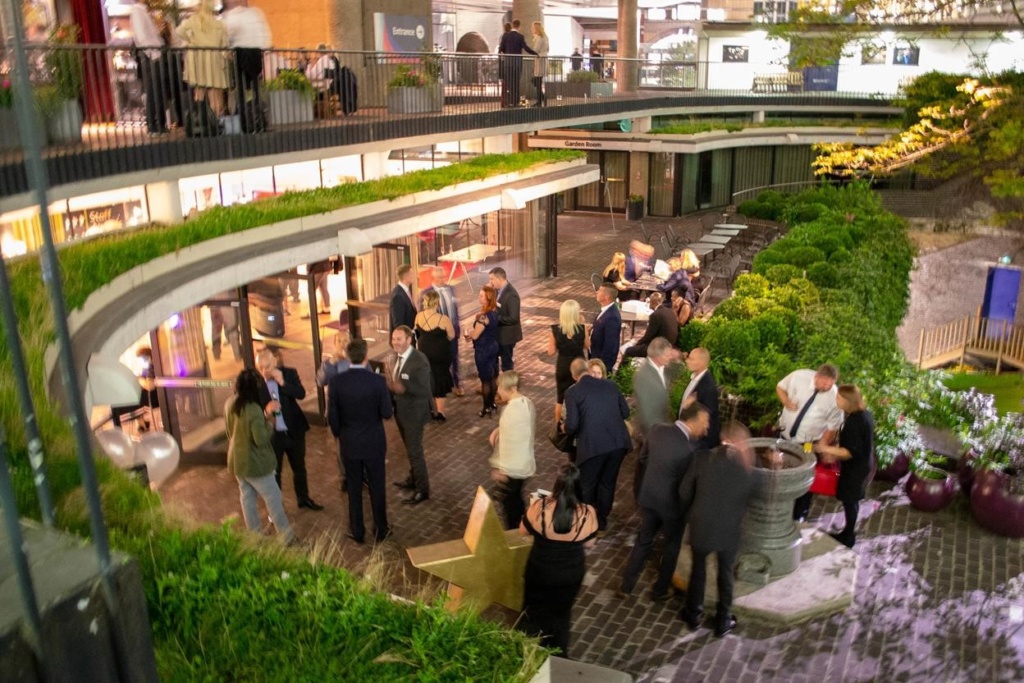 The winners were announced at a ceremony at the Museum of London in late-September. Everyone left with a prize: £100 each for the 16 finalists; £500 for the five category winners; and £1,000 for the overall winner.
The event is a chance to recognise and reward those staff who live by the Pinnacle's core values – Trust, Respect, Involve, Challenge and Deliver Excellence. There are five award categories – one for every core value – and an overall 'Pinnacle Way' winner.
This year, Pinnacle PSG's Vanda Lowndes received the overall 'Pinnacle Way' award, for the commitment she has shown to her colleagues, client and above all, her residents. Living by such values, Vanda is a real credit to herself and Pinnacle and epitomises so much of the good work that our staff deliver every day.
The other worthy category winners and finalists were:
TRUST AWARD
Finalists – Lee Field and Nicola Bennison
Winners – Suzie Payne and Sarah Jacques
RESPECT AWARD
Finalists – Orlando Correia and Auryn Morgan
Winner – Vanda Lowndes
INVOLVE AWARD
Finalists – Julie Impey and Paul Thomas
Winner – Kathryn Hall
CHALLENGE AWARD
Finalists – Jackie Southam and Joaquin Pablo Moyano Mena
Winner – Timothy Speed
DELIVER EXCELLENCE AWARD
Finalists – George Halliday and Kevin Hearn
Winner – Carlos Morris
In addition to the Value awards, two special awards were handed out:
SPECIAL AWARD
Winner – Aundrey Smith
TEAM OF THE YEAR AWARD
Winner – City Peninsula Team
Perry Lloyd, Chief Executive, said of the Awards: "The staff awards are a very special event in the Pinnacle calendar. It is where we can celebrate staff who have gone the extra mile. The evening was a great success and I want to send my congratulations again to all our winners who truly deserve to be recognised for their exceptional commitment to our organisation and communities."
Neil Euesden, Group Director of Operations, said of the Awards: "I have been blown away by the truly inspirational stories I have heard this evening. Each nominee is a credit to our company and I'm proud of each and every one of them. I would like to thank and congratulate every nominee for the commitment they show to Pinnacle, and our residents"
The event was hosted by Pinnacle Group's Training and Development Manager, Gary Dear and was attended by more than 100 guests. Gary was supported by Ben Leahy (Pinnacle People's Commercial and Legal Manager), Matt Morrell (Head of Facilities Management), Seuni Laroussi (Business Manager for Organisational Change, FM), Matt Walker (Business Manager, FM) and Barry Montgomerie (Contract Director, Woking).