Supporting our Purpose
Pinnacle is socially conscious and values led. We have a rich history of making a positive difference to the communities we support. Each day our teams deliver exceptional service, go above and beyond expectations, seek to add social value through our work and focus on sustainability.  
We operate across the UK, with a workforce of over 3,700 delivering vital services at the heart of communities each day. Our ability to have a positive impact is vast.
4 Pillars
We have developed an ESG Framework, which gives a focused approach from which we can track our journey towards transforming communities, changing lives.
Our ESG Framework has 4 Pillars. Each of the Pillars guides our approach to optimise our impact. They will be shaped and reviewed continuously through our internal governance frameworks. We will measure and report against them via our reporting mechanisms and the publication of our annual ESG Impact Report.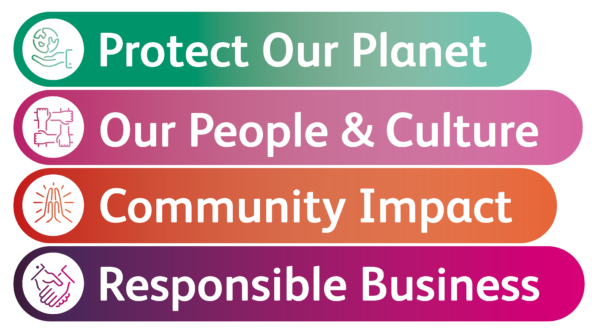 ESG Impact Report
Read our 2022 Impact Report which showcases our progress across the four key pillars of our ESG Framework.
This is our first ESG impact report and it highlights the significant progress made across our ESG Framework, delivering increased transparency regarding how our community, people and sustainability-focused company values permeate throughout our business operations.
Leading successes were found in our 'Protect our Planet' pillar, where there was a 12% year-on-year reduction in tonnes of carbon emitted per employee, and a 583% increase in the number of electric vehicles.
Measurement and Reporting
Pinnacle is working in line with Government and industry recommended best practice, using the National TOMS Framework. 
TOMs stands for Themes, Outcomes and Measures and has a suite of reporting standards that transcends industries and is used by thousands of companies UK wide to measure their social value impact.
Aligning to this framework we capture and report on our ESG activities through several internal mechanisms. These include via our governance groups, operational management systems, our internal monthly reporting processes, our quarterly business leadership reviews and specialist systems, such as Greenstone which measures our carbon emissions.
Our reporting covers outcomes as well as activity so we can continue to measure and monitor our impact as a responsible business. We report on our progress in these areas and more in our annual ESG Impact Report.