Christopher Hodson joins Pinnacle Group as Chief Financial Officer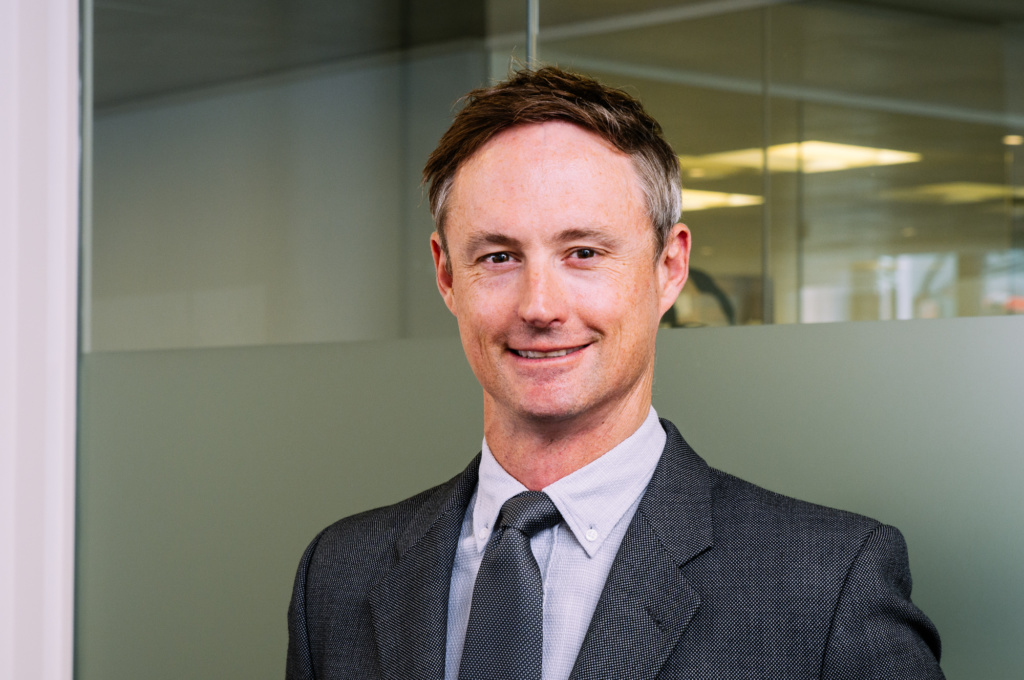 Pinnacle Group has appointed Christopher Hodson as the Group's new Chief Financial Officer to lead Pinnacle's finance-related operations and further strengthen the senior management team.
Christopher joins the group from Tunstall Real Estate where he was Finance Director. He brings with him over 15 years of pan-European real estate industry experience, focusing on defining, creating and implementing financial strategies for the real estate market involving structuring real estate transactions in excess of €1 billion.
"I am delighted to welcome Christopher to Pinnacle Group as Chief Financial Officer, a new role which recognises the importance we place on the next stage in the growth of the Group. In the aftermath of the Grenfell tragedy and the demise of Carillion, we face challenges but most importantly opportunities and I believe that the broad range of experience which Christopher brings to the Group will help us capture these opportunities for the benefit of our customers, our employees and our shareholders."

Group Chief Executive, Perry Lloyd
As Chief Financial Officer to Pinnacle Group, Christopher will provide strategic direction, financial planning and reporting, management of financial and commercial risks and finance-related operations and will work closely with the Group's CEO and Board to support the strategic direction of the Group.
"This is a great opportunity to immerse myself within Pinnacle Group and to help shape its future. These are very exciting times for the Group and I look forward to working with the senior management team to achieve our strategic goals."

Chief Financial Officer, Christopher Hodson
2018 Staff Awards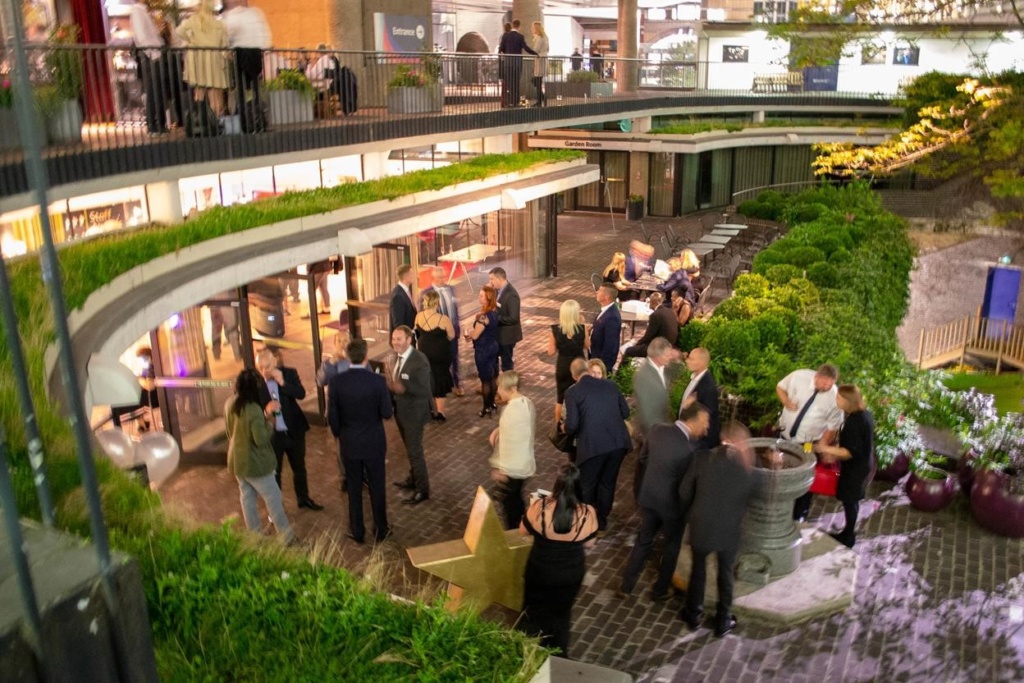 The winners were announced at a ceremony at the Museum of London in late-September. Everyone left with a prize: £100 each for the 16 finalists; £500 for the five category winners; and £1,000 for the overall winner.
The event is a chance to recognise and reward those staff who live by the Pinnacle's core values – Trust, Respect, Involve, Challenge and Deliver Excellence. There are five award categories – one for every core value – and an overall 'Pinnacle Way' winner.
This year, Pinnacle PSG's Vanda Lowndes received the overall 'Pinnacle Way' award, for the commitment she has shown to her colleagues, client and above all, her residents. Living by such values, Vanda is a real credit to herself and Pinnacle and epitomises so much of the good work that our staff deliver every day.
The other worthy category winners and finalists were:
TRUST AWARD
Finalists – Lee Field and Nicola Bennison
Winners – Suzie Payne and Sarah Jacques
RESPECT AWARD
Finalists – Orlando Correia and Auryn Morgan
Winner – Vanda Lowndes
INVOLVE AWARD
Finalists – Julie Impey and Paul Thomas
Winner – Kathryn Hall
CHALLENGE AWARD
Finalists – Jackie Southam and Joaquin Pablo Moyano Mena
Winner – Timothy Speed
DELIVER EXCELLENCE AWARD
Finalists – George Halliday and Kevin Hearn
Winner – Carlos Morris
In addition to the Value awards, two special awards were handed out:
SPECIAL AWARD
Winner – Aundrey Smith
TEAM OF THE YEAR AWARD
Winner – City Peninsula Team
Perry Lloyd, Chief Executive, said of the Awards: "The staff awards are a very special event in the Pinnacle calendar. It is where we can celebrate staff who have gone the extra mile. The evening was a great success and I want to send my congratulations again to all our winners who truly deserve to be recognised for their exceptional commitment to our organisation and communities."
Neil Euesden, Group Director of Operations, said of the Awards: "I have been blown away by the truly inspirational stories I have heard this evening. Each nominee is a credit to our company and I'm proud of each and every one of them. I would like to thank and congratulate every nominee for the commitment they show to Pinnacle, and our residents"
The event was hosted by Pinnacle Group's Training and Development Manager, Gary Dear and was attended by more than 100 guests. Gary was supported by Ben Leahy (Pinnacle People's Commercial and Legal Manager), Matt Morrell (Head of Facilities Management), Seuni Laroussi (Business Manager for Organisational Change, FM), Matt Walker (Business Manager, FM) and Barry Montgomerie (Contract Director, Woking).
Pinnacle PSG announce the start of a new facilities management contract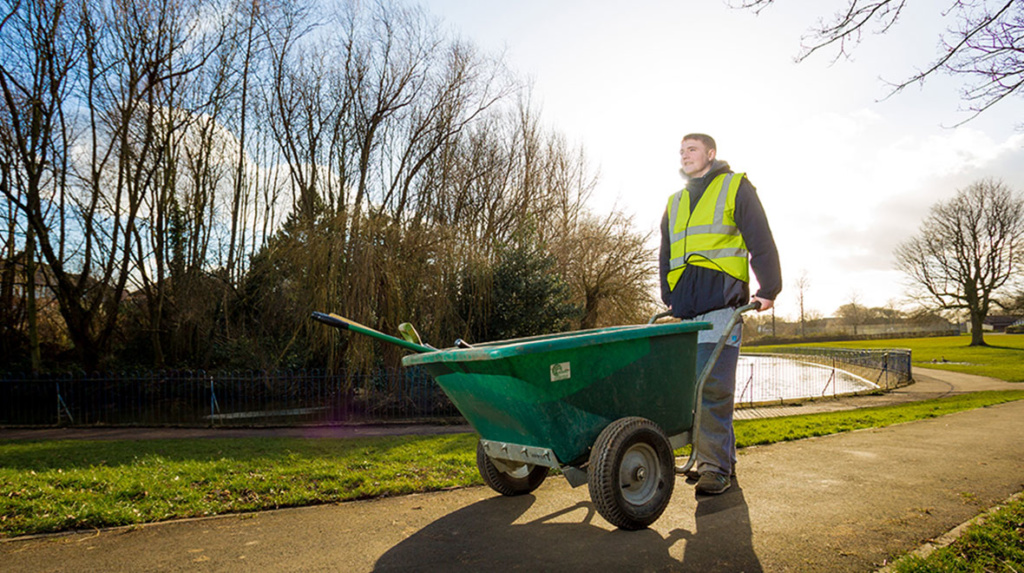 Following a competitive process, Aldwyck Housing Group has awarded Pinnacle PSG, part of Pinnacle Group, a contract to deliver soft facilities management to over 6,500 properties.
From July 2018, Pinnacle PSG has been delivering cleaning and window cleaning across Aldwyck's properties in Hertsmere, St Albans and Broxbourne. Then from October 2018, Pinnacle PSG will also deliver grounds maintenance across the same regions.
All vehicles will be fitted with water tanks and 65w power inverters in order to charge battery operated machinery.
"The upgrades made to our equipment allows us to fulfil this work efficiently and target new partners to work with. We are delighted to have won this contract and we look forward to working with Aldwyck Housing Group and its residents."

Neil Fergus, Pinnacle PSG Director of Facilities Management
Aldywck Housing Group Head of Housing Tony Campbell said: "This is an exciting time. We're really looking forward to working with Pinnacle and starting this new chapter in how we provide customer service.
We're confident that through our new contract appointments our customers will experience an improved service and greater value for money. We're also encouraging our customers to be involved in the monitoring of the contract, giving them more of a say and ensuring issues can be resolved more promptly."
The contract is for an initial five years, with an option to extend for a further five.