Pinnacle Group's annual staff awards, "The Pinnacles" took place virtually this week. The awards are to celebrate our people and our culture, as we acknowledge those that have embodied the spirit of what it means to be a Pinnacle employee. This means living our values, making an impact and striving to make Pinnacle a company that we can all be proud to work for. Pinnacle strives to transform communities and change lives, and this ethos runs through everything we do. But it's our most important asset, our people, that is at the heart of this vision.
Due to the current climate, we were unable to get together to celebrate in person, so we adapted and innovated to produce the awards virtually. The event was hosted by Pinnacle Group's Senior HR Business Partner, David Tant and more than 100 Pinnacle employees tuned in.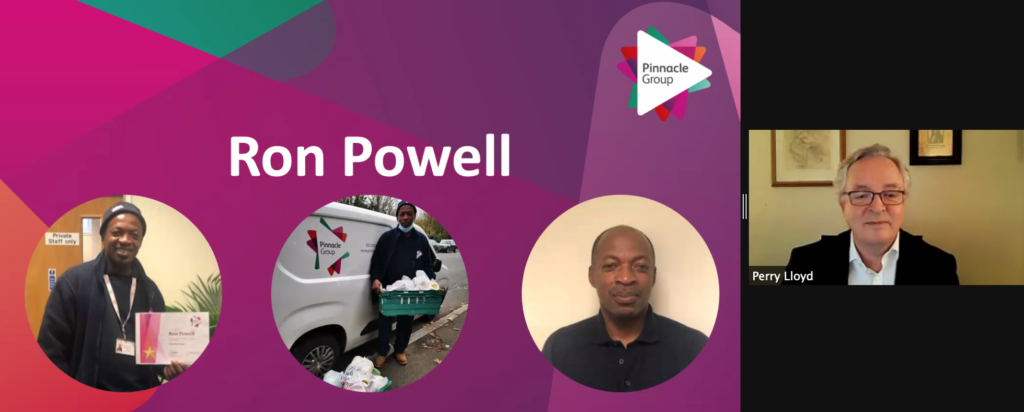 This year, Ron Powell, a cleaner on our Brockley housing contract, received the prestigious Employee of the Year award, for the commitment he has shown to his colleagues, client and, above all, residents (our customers). Living by our corporate values (Trust, Respect, Involve, Challenge & Deliver Excellence) Ron is a real credit to himself and Pinnacle, and epitomises so much of the good work that our colleagues deliver every day.
Ron's manager, Nikki Walker, said of Ron "He is a trusted, respected and valued member of the team and fully deserves to have won the Employee of the Year award.  He views all the residents as his friends, they ask after him if they do not see him for a couple of days. The community rely on Ron and he has never let them down. Ron has commented that he has never had to say "no" to anyone, and he hopes he never will."
Perry Lloyd, Group Chief Executive, said of our Staff Awards, "The Pinnacles" is a very special annual event in the Pinnacle calendar. It allows us to truly celebrate colleagues who have gone the extra mile.  Even though the event was in a very different format from past years, it was a great success and I want to send my congratulations again to all our winners who fully deserve to be lauded for their exceptional commitment to our organisation and the communities we serve."
The other category winners and finalists were:
Rising Star Award
Finalist: Daniel Jeffrey, Cleaner
Finalist: Nathanael Hayden, Operations Analyst
Winner: Kerri Holland, Compliance Manager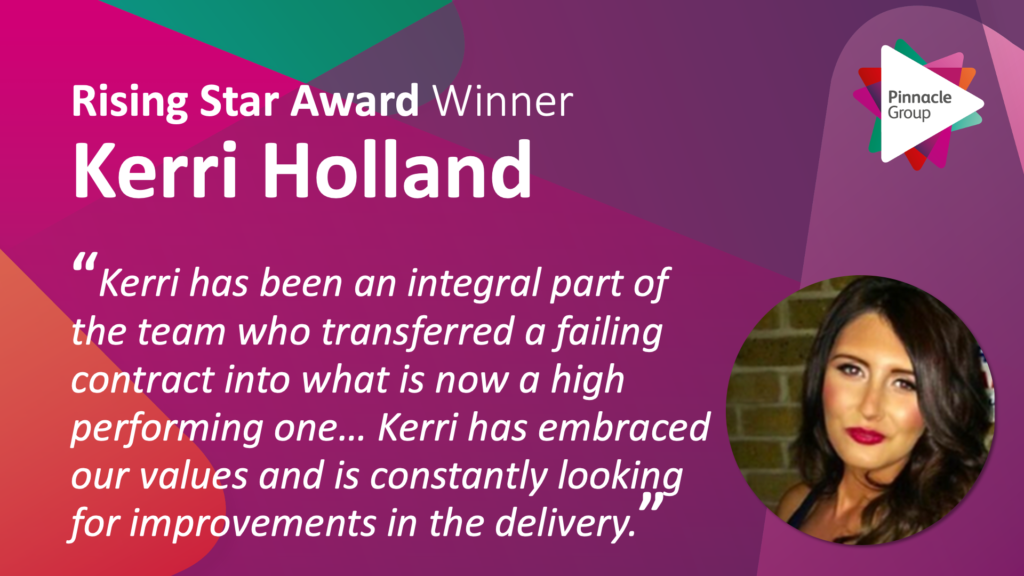 Manager of the Year Award
Finalist: Amy Mills, Regional Cleaning Manager
Finalist: Monica Dutu, Contract Manager
Winner: Rochelle Menville, Estate Manager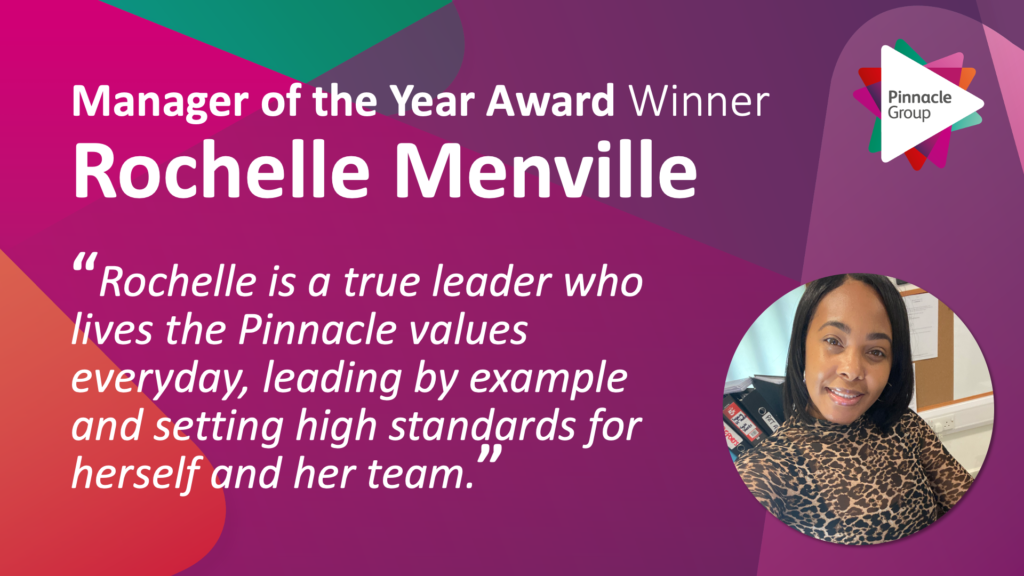 Team of the Year Award
Finalist: University of Hertfordshire – De Hallivand team
Finalist: Brockley 
Winner: North London Schools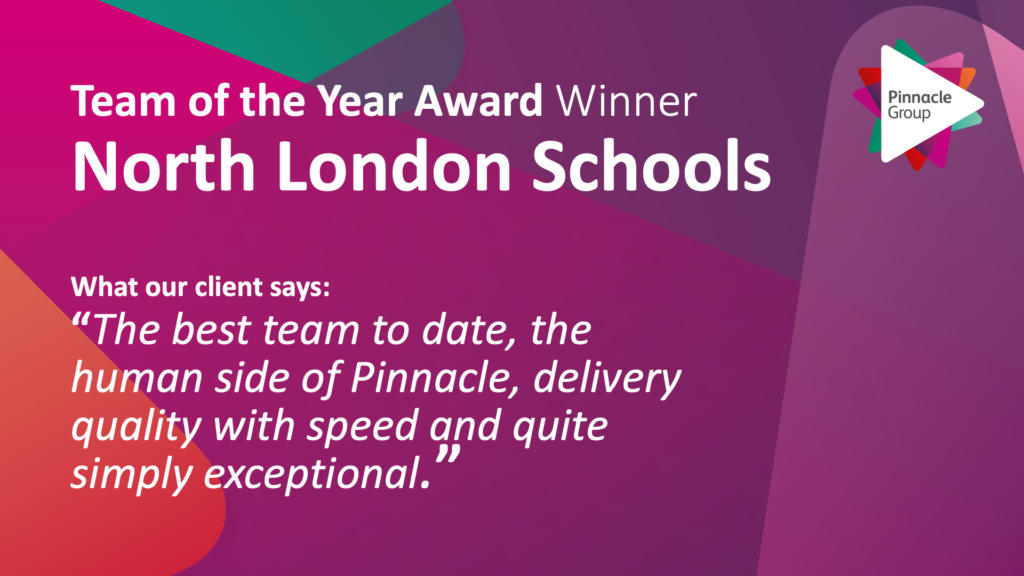 Each finalist receives a cash prize of £150, £500 goes to our five category winners and £1,000 for Ron as our Employee of the Year (2020).
We look forward to a time in the New Year when we can celebrate in person with all our finalist's and colleagues, when is it safe and appropriate to do so.