I'm penning this month's column as the latest inflation figures are published showing an unexpected fall from August's 40-year high. On the back of lower petrol prices, the Office for National Statistics has revealed consumer price inflation fell to 9.9 per cent last month, down from 10.1 per cent in July. While undoubtedly welcome news, the fall offers little comfort to millions of families who are facing the winter ahead with a growing sense of trepidation. Further inflationary pressures are a given.
It's not just households looking nervously to the future. After two years of pandemic, many in the sector had hoped for better times ahead, but as 2022 progresses even the most optimistic observers are concerned about the breadth, scale and complexity of the challenges ahead. The worst cost of living crisis in decades, climate change becoming a reality with the hottest summer on record and volatile national politics resulting in Liz Truss becoming our fourth Prime Minister in six years. On top of it all the conflict in Ukraine continues bringing instability to Europe.
The terribly sad news about the death of the Queen was always going to be a watershed. In a lifetime of service she stood with the nation as it went through many and profound changes. In a crisis she reassured us and during the pandemic her dignity inspired us all. Across the country people are still taking in what a huge turning-point this is in all our lives.
It is striking that even at a time of the greatest national significance, the nation acts locally to mark the passing of our head of state. Across the country we have looked to councils to provide an important focal point for communities to come together and grieve, as well as to mark our Queen's lifetime of public service. For boroughs that have a particular connection to the Royal Family the levels of organisation have been phenomenal. In London a complex logistical exercise has been stood up to facilitate huge numbers queueing to pay their respects in Westminster Hall at the lying in state. Against a backdrop of severe budgetary and demand pressures it's testament to the commitment of council members and officers alike that the sector has risen to the challenge of supporting the nation through a solemn and historic moment.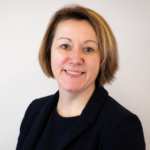 Claire Kober, Managing Director (Homes), Pinnacle Group
This article was originally featured in The MJ.