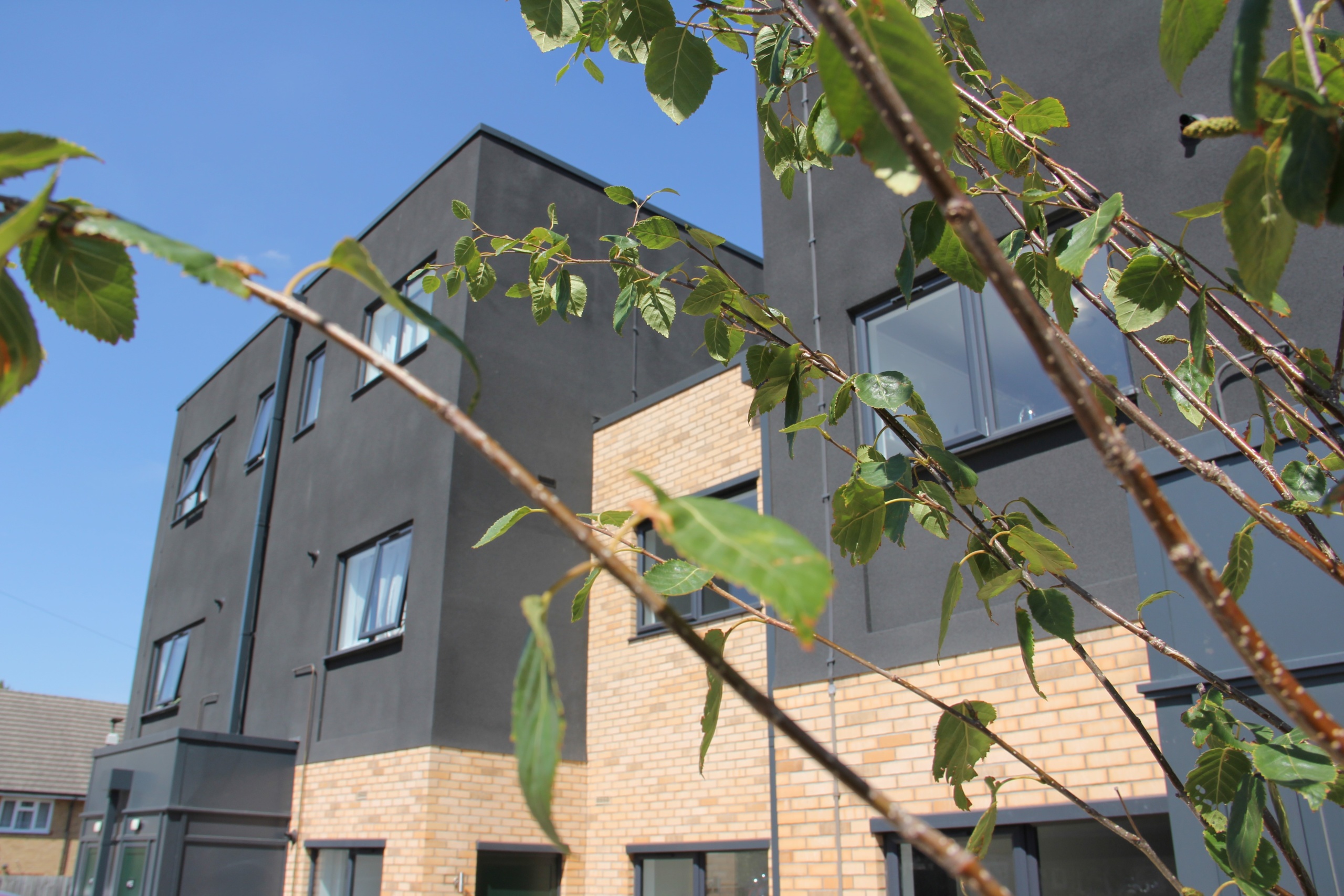 Pinnacle Group have been appointed to manage a newly completed development on behalf of the London Borough of Bromley.
Residents have begun moving into the latest 'Bromley Homes for Bromley People' in Anerley. This is part of Bromley Council's decisive action to create more much-needed affordable housing supply across the borough.
The ten modern one- and two-bedroom apartments at the site in George Groves Road Anerley, next to the Town Hall, were officially opened by Deputy Mayor Councillor Christine Harris. The homes are thoughtfully constructed with renewable energy sources and a shared open space for residents to enjoy.
This development is part of the first phase of the Bromley Homes for Bromley People initiative that will see further housing schemes developed on council land coming forward in the near future. It follows hard on the heels of twenty-five new apartments opened off Bushell Way at the newly named Chris Whitty Place in Chislehurst – a development nominated for industry awards.
Councillor Yvonne Bear Executive Councillor for Renewal, Recreation and Housing said: "These high-quality homes in Anerley further boost the amount of affordable housing supply in the borough which is much needed at present. I am proud of our work to use council land to create these smart new housing schemes which will help the fight against homelessness. It is good news for Council Tax payers too as these homes will also help to reduce our reliance on expensive, nightly paid accommodation."
The new housing in Anerley, in common with that at Bushell Way, was constructed primarily offsite using Modern Methods of Construction (MMC), where complete housing units are delivered from factories and craned on site once groundworks are completed. This style of construction also helps to minimise disruption for communities around the site.
The use of modern energy saving technology, such as electric car charging points and sources of renewable energy enhance the Anerley site which also has seven new off-street parking spaces and cycle storage.
Contractors M-AR worked in partnership with the Council to deliver these homes. Ryan Geldard, Director at M-AR said: "This is another great development that we were proud to deliver in partnership with Bromley Council. These high-quality modern apartments provide great living spaces and features such as renewable energy sources will help residents better manage their utility costs. M-AR has demonstrated its involvement in the community by working consistently to keep local residents informed and by making donations to support the local community centre."
Rivington Street Studio was the architect for the project. Housing Team Lead Simon Thorpe said: "It's fantastic being part of the team delivering new homes of the highest design quality, sustainable construction and energy efficiency. Our innovative design uses carefully stacked and offset volumes to create a variety of flats and duplex homes, maximising the potential of a small site while sitting comfortably with its neighbours. It's a delight to see residents moving in – we hope that the scheme provides homes that they will be proud to live in."
Pinnacle Group, has been appointed to manage the council's new housing in Anerley. Michelle Bowler, Director of Operations at Pinnacle Group, said: "I'm pleased to be able to offer support to new residents in Anerley. Our company is focused on creating and sustaining successful communities and we will be on call to lend a helping hand when required."