Ahead of the festive season, Pinnacle Group undertook a staff consultation exercise to nominate local causes and food banks within communities that they serve and to support these social ventures with donations. This collective activity served to recognise causes or charitable efforts that may otherwise have not received support and to ensure that Pinnacle was responsive to the needs of the local communities where it operates.
The consultation asked colleagues to identify and nominate food banks in their contract areas. This led to over 20 responses from our local teams and a set of 25 food banks and local causes across the communities we serve were identified. Pinnacle then donated sums of £500 each to support these food banks, as they provide basic food and support services to local communities that may be struggling during the festive period, over £10,000 has been donated.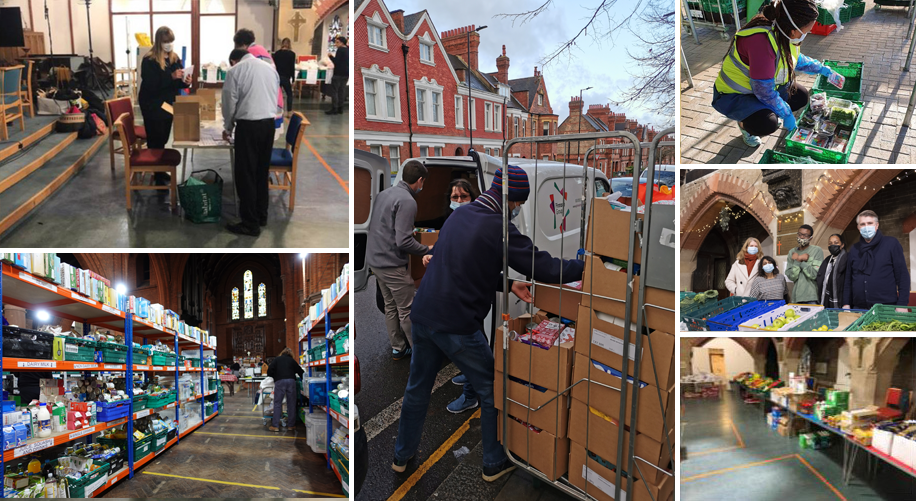 Pinnacle also requested that colleagues recognise and nominate local causes that the Group could support. This was an important request, as many worthy, local causes do not have the resources to effectively publicise or communicate their work and are focused on their social outreach. Pinnacle colleagues identified a number of local causes and the Group will be working with each of these remarkable ventures, which are undertaking important work in trying times.  
Pinnacle is grateful that colleagues were able to volunteer their experience and knowledge to support these charitable causes and local food banks.
"We appealed to Pinnacle employees to help support food banks and local causes in the communities where we operate. We were delighted by the enthusiasm shown by all our staff to directly help people and families suffering hardship at this most difficult of times."
Elsewhere, in the London Borough of Lambeth alone, Pinnacle donated a total of £3,500 to the Trussell Trust and local community food banks. Alongside these donations, Pinnacle teams volunteered their time and expertise to the groups undertaking this important work in the Borough.
Pinnacle recognises that food poverty and social deprivation is a serious issue in the UK and, as a leading provider of front-line, community facing services, acknowledges the important ongoing role it needs to play in the communities that it serves.