Pinnacle Group's catering team on the Central Bedfordshire Council contract have been involved in a pilot project to improve the health and wellbeing of children (up to 12 years old) and their families to deliver over 1,200 picnic meals a week over the school summer holidays.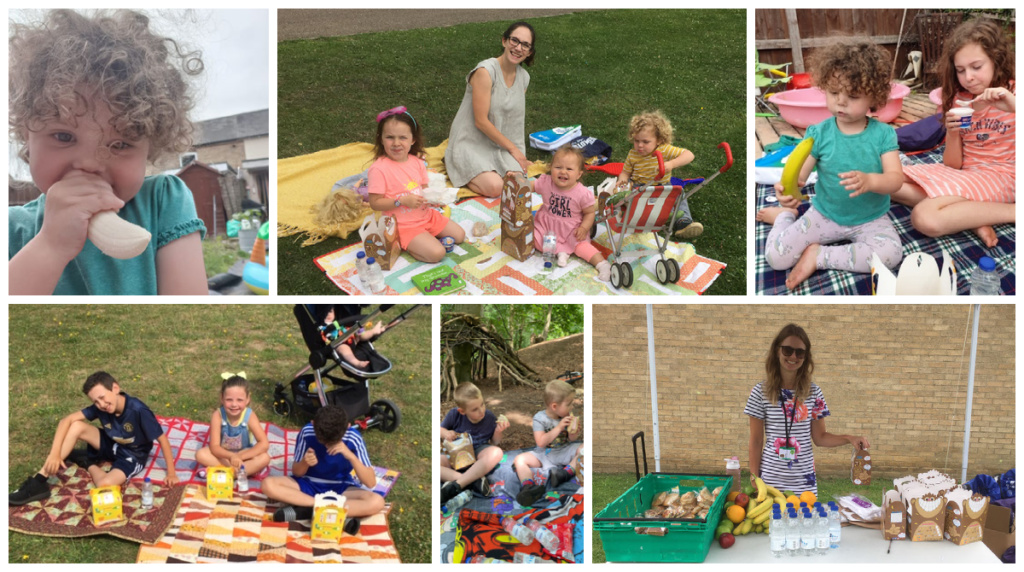 The Holiday Picnic was a joint initiative between Central Bedfordshire Council, Central Bedfordshire Public Health and team BEDS&LUTON (Bedfordshire's Active Partnership) and Pinnacle were appointed to provide the catering.  The scheme was created in response to the pressures of the COVID-19 national health emergency and to tackle access to healthy affordable food.
During the seven-week pilot, the three-person catering team provided 8,297 meals taking into consideration allergies, intolerances and personal preference to over 300 families.  The scheme aimed to improve children's health, their readiness to restart school in September, and encouraged families to spend positive time together. Identified families were able to collect Pinnacle's healthy, pre-prepared picnic meals for the entire family, from Council Children's Centres each day.
During the initiative numerous families made comments to the children's centres about how they looked forward to the picnic each wee and how the children were very excited to find out what was in their picnic pack.  
Pinnacle received extended praise from all third parties, for professionalism, flexibility at short notice and value for money.  Many children wrote thank you notes to the staff:
"Pinnacle showed great enthusiasm to be involved in a project that would make a positive difference to local residents and their families. Anecdotal feedback from participating families was very positive and the lunches were well received. Pinnacle demonstrated cooperation, determination and flexibility in their approach in order to meet the needs of the pilot and achieve our combined goals."

"This has been a very rewarding project to be part of and I am extremely proud of working with the team. Their hard work and dedication will leave a lasting legacy on the families involved and concludes their time at Pinnacle with exceptional dedication."