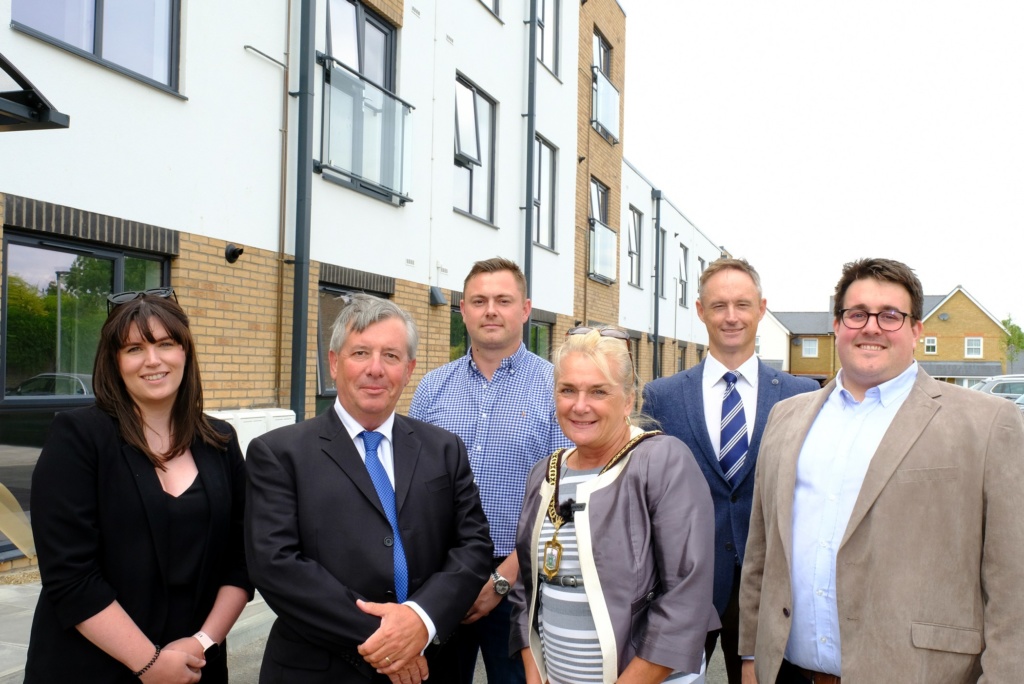 Pinnacle Group have been appointed to manage a newly completed development in on behalf of the London Borough of Bromley which delivers 'Bromley Homes for Bromley People' as residents start moving into their new flats.
Completion of the new housing in Chislehurst has been commemorated at a launch event and was opened by Deputy Mayor Councillor Christine Harris, which was officially named 'Chris Whitty Place' to commemorate the Public Health work in response to COVID-19.
The housing site off Bushell Way contains 25 modern one- and two-bedroom affordable apartments and is amongst the first housing schemes developed on council land to create more affordable housing in the borough. Contractors M-AR worked in partnership with the Council to deliver these homes, as well as 10 further apartments on a site adjacent to Anerley Town Hall.
Leader of the Council, Councillor Colin Smith said: "I am extremely pleased to see such high-quality homes coming on stream, both here and on other sites across the borough, as part of the Council's drive to supply more Bromley Homes for Bromley people.
"With residents now moving in to hopefully begin much happier chapters in their lives, such accommodation also reduces the Council's reliance on expensive, nightly paid accommodation elsewhere, benefitting the wider Council Tax payers too, and underlines the Council's determination to tackle the blight of homelessness, wherever the opportunity presents itself."
The Chislehurst housing development has recently been shortlisted for several industry awards, including Social Housing Project of the Year in the Offsite Awards. Modern Methods of Construction (MMC) were used on this project, which involves the housing units being constructed in factories offsite and then delivered and craned onto site following the groundworks being completed. The development contains a number of environmental features in its design, including photovoltaic (PV) panels and herb gardens.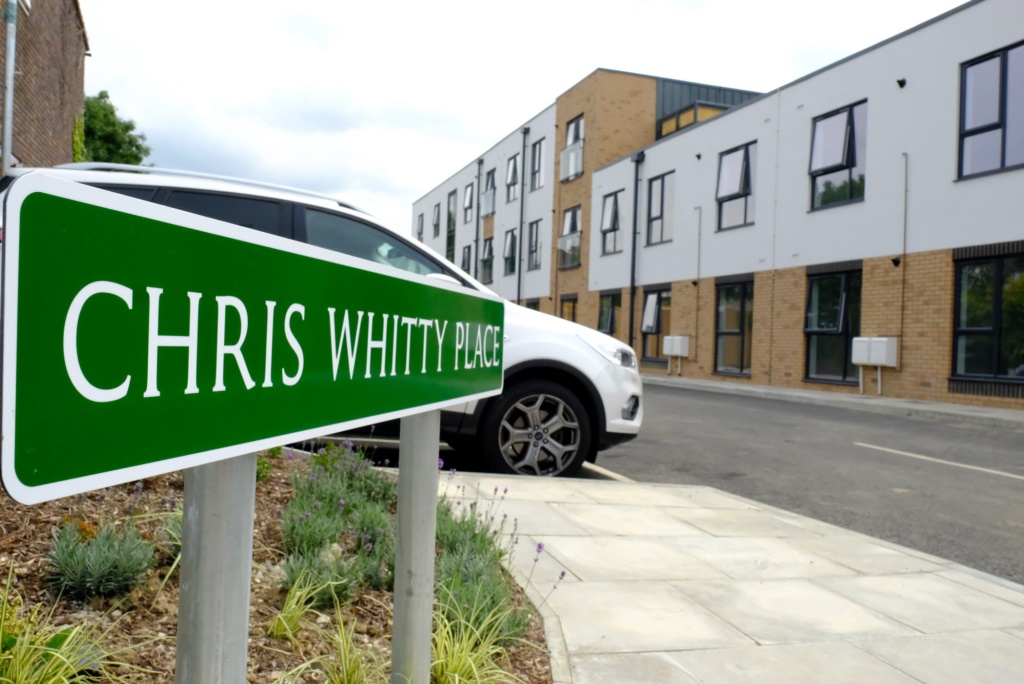 The first phase of the Bromley Homes for Bromley People programme includes the construction of 25 apartments off Burnt Ash Lane and a further 10 apartments adjacent to Anerley Town Hall. Housing schemes are also now coming forward in York Rise, Orpington and next to West Wickham library.
Michelle Bowler, Director of Operations at Pinnacle Group, said: "Supporting people with long term housing solutions is essential, and we're proud to be playing a part in ensuring Chris Whitty Place is a huge success for its residents and the wider Bromley community. Creating and sustaining successful communities is at the heart of what Pinnacle Group does. Our approach extends beyond simply providing housing management services, we see the bigger picture and look forward to being a friendly face to all residents and the local community."