Pinnacle Group is a proud supporter of SSAFA, the Armed Forces Charity, who provide lifelong support for our Forces and their families. During the recent Armed Forces Week (22-28 June) Pinnacle were the headline sponsors of the charity's 13 Bridges Walk.
The 13 Bridges Walk was due to be one of London's premier Armed Forces Day events, however, due to the circumstances around Coronavirus, it became a 'virtual event'.
Rather than a group walk across the capital's bridges, SSAFA invited everyone to take part by walking or running 10 miles over the course of Armed Forces Week to show support for our Armed Forces and raise money for SSAFA.
During the course of the week, Pinnacle colleagues clocked up the miles to showcase their local bridges and pay their respects by visiting local war memorials, bases and landmarks.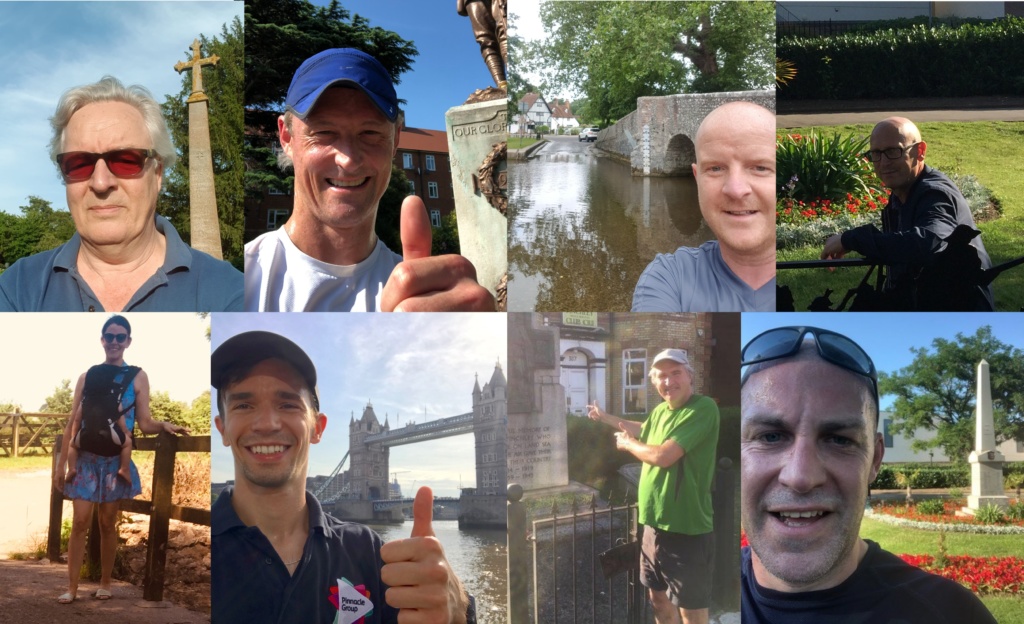 Paul Driver, Business Manager at Pinnacle Group, walked over 13 bridges in his local area to raise money for SSAFA, he said of the challenge:
"After serving in the 3rd Battalion The Queen's Regiment and now being a Sergeant Instructor at the Kent Army Cadet Force, I am passionate about supporting the good work SSAFA does for the Armed Forces community."

Paul Driver, Business Manager at Pinnacle Group
Bill Pearce, Marketing Manager at Pinnacle Group, ran 10 miles a day for five days and visited some of London's notable war memorials. Bill said it was an "honour" to raise money for such a brilliant charity and he is looking forward to taking part in next year's event.
So far, over £11,000 has been raised for SSAFA. If you wish to contribute to this worthy cause, please click here.
‎To find out more about the amazing work SSAFA undertakes please visit: ssafa.org.uk