The positive impact of services provided by Pinnacle is more important than ever. Clients and customers have been continuing to reach out to express their thanks and appreciation for the work being done by our colleagues.
If you have received some positive feedback you would like to share, please get in touch at:[email protected]
 I live at Highcross Way Roehampton and I would like to compliment the new cleaner who has been cleaning the walkways. He has been working here for the past few weeks and has been doing a brilliant job. Sweeping up and collecting all the debris. I can't praise him enough.
Resident, Highcross Way, Roehampton.
 Just a quick e-mail to let you know what an excellent job Anne is doing at Preston Road Police Station. Anne is very professional and always has a smile on her face. She is certainly seen as a valued member of the team.

Humberside Police.
I just wanted to let you know how much we appreciate all the hard work that Jenny puts into the cleaning the station – she works really hard, never stops  and since Jenny started with us last year  the station is the cleanest its ever been.
Pocklington Police Station
I have been given you details as someone to contact with regard to a member of the cleaning staff at Melton Police Station.
Will has done an amazing job while having to work around people to maintain social distancing and has maintained his usual high standard of work / cleanliness.
He has done this in his usual cheerful way and is a credit to your company.
I have also had a delivery man who used our facilities comment on the high standard of cleanliness which I passed onto Will.
Stonewater
I just wanted to let you all know what an excellent job Nathan is doing for us at Jonathan's Court, he has kept on top of the everyday at the scheme for us and has ensured all the communal areas are spotless. We cannot praise him enough for all the effort and hard work he is putting in and the fact that he is always happy.
Stonewater
I would like to give some feedback about the packed lunches provided by Pinnacle.  We have been very happy with the packed lunches and they appear to have gone down well with the children who have said they are enjoying them.  Providing different sandwich fillings has given the children a choice and there has been a good variety of other foods.   We have not had any complaints from parents who have been collecting the daily grab bag.
I spoke to our children this morning who have been having a packed lunch and they commented that their favourite sandwich fillings are cheese and beef.  They really like the pizza slices/sausage roll/cheese twist and said they like the buns/biscuits.
Please pass on our thanks to the Pinnacle staff working at the Hub who are making the packed lunches.  We are also grateful that you are still providing grab bags for our FSM children not attending school. 
Deputy Headteacher, Rufford Park Primary School
I just wanted to say to you and all the team, thank you for all the hard work you've all been putting in over the last few weeks.
I know there have been lots of new challenges that we are all encountering and new, inventive ways of working, but you have overcome them and continued in making the best of what we have.
We know we must continue in the same vein for the foreseeable and you will all keep up the impressive work you've been doing. 
It is very much appreciated.
Cllr Debbie Harlow, Woking
We have one of the best cleaners we've ever had, I have lived on the estate for 45 years and Lewis has always been very polite and helpful since her started even when he couldn't really understand what we were saying he made every effort to learn and speak English and always ready to help my mum up with her shopping as she can't go out anymore as she is disabled. Well done Lewis and thanks for all your help especially in times like this keeping our estate clean.
Resident, Loddon House, Westminster
Thanks to yourself, your supervisors, the charge-hands and the cleaners for the excellent level of service during these difficult times
It's the staff on the front-line that are going above & beyond in keeping the Force safe and to enable them to keep policing the streets of West Yorkshire
Also a special mention to the reactive staff who have seen an unprecedented level of call-outs over the past month from over the region, it's been a great team effort and I can only pass on my thanks from WYP
West Yorkshire Police
I am currently on a weekly conference call with the Chief Fire Officer Jo Turton and she has mentioned the cleaners across our portfolio. She is receiving numerous emails from Station Managers mentioning the cleaners and how they are providing a great service and rarely get mentioned. She believes sometimes they do not get the thanks they deserve and therefore applauds them all for what they are doing and sends her gratitude. 
Essex Police, Fire & Crime Commissioner Fire & Rescue Authority
Thank you for arranging collection of the furniture and the unblocking of the shute.
Please could you pass my thanks onto the Pinnacle team. They really should not have to be clearing up residents mess like this, especially at a time like this.
Resident, Hammersmith and Fulham
Please can you pass on our thanks to all frontline staff who are doing a great job under difficult circumstances.
We recognise that Pinnacle's teams are having to work in unprecedented ways and are grateful for how they have adapted quickly and continued deliver a good service standard whilst maintaining social distancing.
We are receiving positive feedback from several estates and the sense of routine, clean and tidy estates is reassuring for our residents.
MTVH
We are also very grateful to Pinnacle for all their efforts to keep the buildings open and support the staff and students who need to be on site.
ESSL – Swindon Schools
All parties have agreed that Pinnacle are providing an excellent service in these unique and difficult circumstances. We recognise that a significant number of areas have been locked down due to non-occupancy but Pinnacle are providing additional services in lieu of not cleaning these areas as per their usual schedules. For example, we discussed the deep cleans where persons showing symptoms have entered and additional cleaning of touch points.
City of Stoke On Trent
Nathan, I cannot thank you enough for all your support and actions to secure these products for us. Thank you – that is absolutely terrific and does so much to help protect the front line!
Thank you and Pinnacle for all your help, support, efforts and flexibility to continue the service provision and to meet the authority and academy's requirements during these extremely challenging times. It is much appreciated.
Newham Council
I wanted to drop out a quick note to recognise the efforts being made by the Pinnacle teams supporting the projects in the current challenging circumstances. We have in particular had some positive feedback from the Council at Canning Town on the way that efforts are being made to keep services delivered (as far as possible), but have seen similar points made elsewhere. The work being done is important in supporting the public sector and the needs of the residents during this difficult time, and in particular the role of cleaning to help control spread of the Covid-19 and the efforts being made where possible to reassure vulnerable tenants by your housing teams.
HCP
Following a virtual Governor meeting this week The Governors  would like to thank all those involved in making sure the school is cleaned to the highest standard and to thank Pinnacle and Elior for the support they have offered the school in these current circumstances. Although our numbers are low, Enfield as a whole, is providing support for over 300 pupils of key workers.
Tottenhall Infant School
I want to personally thank you both on behalf of the London Borough of Enfield in working with us and the schools of Enfield to ensure our young people are cared for during this extremely turbulent and challenging time for us all. 
I never thought our partnership would ever be tested in this way and to this extent! 
I want to send my heartfelt thanks to you both (my colleagues) and all the staff working in partnership behind the scenes and on our 'frontline'.  Your continued efforts in getting school meals to our schools is to be applauded. Please do pass on my sincere appreciation (on behalf of the Authority) to everyone working on our projects. 
Enfield Council
I would like to say thanks to Filipe at Dudley house for going above and beyond to help us move in so please can you pass this thanks onto his manager
Resident, Dudley House
I wanted to say how pleased we are with the quality and speed achieved by the Pinnacle ground maintenance workers.  Not only pleasant boys but the dedication and effort they put in has been very pleasing.  Already they have made good inroads into sorting out the estate grassed areas and some of the hedge and shrub areas. 
Resident, Clarion Group 
 I work in the custody suite at Clough Road as a Custody Nurse.
Can I express what wonderful staff you have who work in custody. Amy, Debbie, Cath and Mercedes are exceptional. They are all hard working, professional, friendly and nothing is too much bother for them. This environment can be very challenging for all who work in it but they take it in their stride and just get on with it.
Please pass on my gratitude and thanks they are a credit to your business.
Clough Road Police Station.
During this Covid-19 period which has been a challenge for us all, I wanted to express my gratitude to both the Facilities Officers and the Cleaning team for their dedication and support in adapting to the situation and responding positively to the different ways of working we have had to implement.   I have had positive feedback from our partners on the positive attitude of the teams when they are in contact which is really good to hear!
I am sure that this situation is far from over and there will be more challenges to face, but I am confident that our collaborative working and positive attitude will get us through this.
Please do convey my appreciation and thanks to the teams.
Basildon Borough Council
I would just like to make you aware of how grateful I am to have all the cleaners here at Hessle, but in particular Gill.
Gill regularly visits our office to ensure it is clean and empties the bins, she always does this with a smile on her face.
She very often is rushing around like crazy to make sure everything gets done yet still has time to listen if we have a cleaning issue.
She is a credit to your team and I would like you to pass on my thanks and gratitude for the work she does.
Humberside and South Yorkshire Police
I have been asked to pass on thanks to the young man who has been cleaning the past few days at Keelson, customers have noticed how hard he is working and appreciate it.
WHG
I just wanted to let you know how pleased we are with the great work Graeme has been doing at our school.  We were lucky enough to have him for a block last half term and he has been with us during this strange time.  Graeme has been a great team player, as well as being such a hard worker – he so thorough in all he does.  At a time when things are ever changing, he has been a real asset.
Headteacher, Rothwell Primary School
You are all making a difference and saving lives and the proof of that is the low number of cases of COVID19 we have experienced here in our county. Also the fact that our health service has not been overwhelmed and have not had to use the facilities at the Nightingale hospital in Harrogate to treat the hundreds of patients that it is designed to support, is no doubt due to your continued efforts. You are making a difference that is saving lives.
We also appreciate that this must be an equally difficult time for you personally and the worry of coming into contact with the virus in your daily work. We know the impact of not being able to see your family and friends can have a detrimental effect on your wellbeing but it is more important now than ever that we too remain role models in our communities and follow the government advice. We want you all to remain fit and well throughout this crisis and welfare services are there for you should you need them.
Please accept a heartfelt thank you from all of the Chief Officer Team for your compassion and courage, you are an inspiration to us all.
Chief Constable of North Yorkshire Police, Lisa Winward
"To our cleaners – thank you"
Riverside Housing Site
Just getting in touch to say that my Mill View team are fab. The residents were worried that they would not be able to come on site due to the recent covid-19 issues. Your team have always turned up full of smiles and ready to do the task ahead of them. Their work is excellent and we are very happy with them . Nothing is too much trouble and you are all so approachable. Please give them praise ,when they get in contact as they are worth their weight in gold. Keep up the good work. Let me know when your staff members are up again as we need to reschedule the carpet clean throughout the scheme. 
Midland Heart 
I would like to thank Pinnacle, led amiably by Jenny Chapman for the assistance that I was given when I was asked to assist in the setting up of a food distribution warehouse in central Essex… [T]he team were as always fantastic and the partnering that we hold so highly within the Clacton contract came through once more.  
The team know how much I appreciate them whether it has been Tony or Jen at the helm Pinnacle have been so supportive and I just wanted to reiterate that in these difficult times you made a difference at the drop of a hat.
Essex County Council
The team and I wanted to thank you and the front line staff for the work that you have continued to do in this very unusual circumstance, it has been commented on by customers and staff alike that the standards have not dropped at all.
Colne Housing
I'm really very grateful for your help here; it's staggering how restricted one is when observing shielding guidelines.  The simplest gestures like this really make all the difference – thank you.
Resident – Hammersmith & Fulham
You and your teams are doing us a great job, even if it is rather thankless at times!
West Yorkshire Police
Thank you so much and please pass on my thanks to the guys that are coming in at the weekend (and every day).
I know we rightly praise the all sorts of frontline staff on a daily basis but I want your team to know that they are very much included in this, and the work they are doing also deserves our thanks and appreciation.
Westminster City Council
I must say that I have been impressed with Billy and Kerri and the team over at Ebbsfleet – they have reacted to the whole situation with amazing calmness and humour (well to me anyway) and it really has meant an awful lot to me.
Ebbsfleet
I would like to say a big thank you on behalf of the residents of Jepson House as the team we have are doing a wonderful job helping to keep us safe at these times of the unknown so a big thank you.
Chair – Jepson House TRA
Just wanted to drop you a note to say a big thank you from me on behalf of Riverside.
You don't have an easy job at the best of times, but you've really risen to the challenge amidst all the chaos of this week, and I want you to know that all your effort is very much appreciated keeping our buildings operational, and our customers safe.
Riverside
I am emailing you today to show my appreciation for the exemplary work that Keith has been delivering for us at Dorchester Young People's Service.
Keith has been working very hard to ensure that the environment for our young people is clean to a level that minimises the risks at this very concerning time. His presence alone is a comfort for staff and residents and his conduct and thorough work effort have not gone unnoticed.
Keith has gone above and beyond in his efforts at our supported accommodation and I just wanted to express my gratitude on behalf of Stonewater and the young people we support.
Thank you for your service and especially for the efforts and support Keith has been providing. 
Wishing you all at Pinnacle the very best and hoping you all remain in the very best health.
Stonewater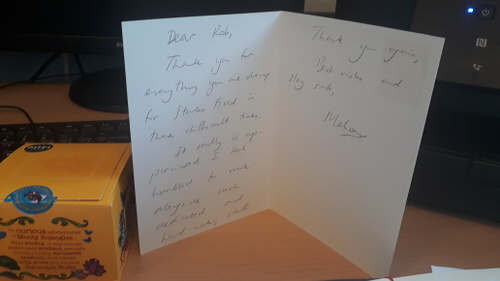 "Thanks for everything you are doing for Starks Field in these difficult times. It really is appreciated.
I feel humbled to work alongside such dedicated and hardworking staff.
Thank you again, best wishes and stay safe."
Head Teacher – Starks Field Primary School
I must take a moment to stop, reflect and applaud the tremendous effort, patience and resilience shown by the Pinnacle Team who have gone above and beyond this summer to ensure that we are ready to welcome our students back safely after being away from our school gates for over 100 days! 
Nothing has been too much trouble for the team and the word 'no' just does seem to exist in their vocabulary.  I am humbled by the team's efforts and I thank you for everything you do each and every day.
Gurjit Kaur Shergill, Principal, The Ebbsfleet Academy
 Mawbey Brough TRA wanted to pass on their thanks to Samuel & the cleaners for Kings House who they said were doing a great job in challenging times as they always have.
Lambeth Council.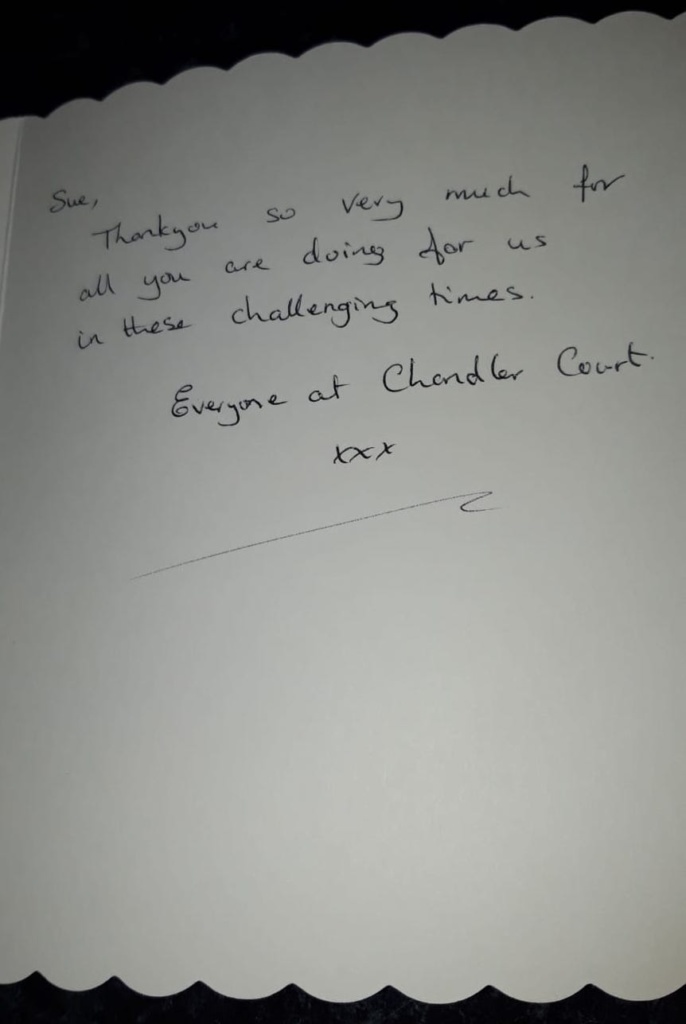 "Thank you so very much for all you are doing for us in these challenging times"
Please pass my thanks onto your colleagues who are currently undertaking work at Barleylands – they are doing a great job and we really appreciate what they are doing to support our teams at this time.
I just wanted to send you an email regarding the cleaning staff at Hessle Police station as they are a real credit to Pinnacle and the many companies who have had the contract previously.
Both Angie and Gill are brilliant, they are always friendly, polite and go above and beyond when it comes to helping people and doing their job. Nothing is too much trouble for them.
They have always both been hard workers, dedicated to doing a good job and they both look after this large building extremely well considering there is just the two of them. They never stop and every time you see them they have either a cloth in hand or are busy vacuuming.
In the challenging times we find ourselves they are having to work extra hard, especially with all of the extra wiping of contact points and specialist sprays for sanitising, but they never complain, they just get on with the job at hand which must be particularly difficult here with it being a 24 hr station.
They are never in the way, they just appear, do their job and leave without causing any disturbance to the daily running of the control room and everybody here has nothing but good things to say about them.
If ever there were two ladies who deserve some recognition from their bosses/company it is these two for keeping the place running. We all take it for granted that there will be toilet roll or hand towels but we certainly notice how good they are when one of them is off as the role isn't quite filled as well.
Hessle Road Police Station
I just wanted to let you know how much we at ESSL/HCP appreciate all the hard work being undertaken by Paul and all the team in Swindon to keep the schools running as 'normal' as possible in these challenging times.  We know from our own experience that it's not always been easy getting contractors to site or obtaining all the necessary parts and materials required but Pinnacle have gone above and beyond to keep works on schedule and ensure that the buildings have always been maintained in a condition where the staff and students could reoccupy them immediately if required.
The Swindon team are a real credit to Pinnacle and once Government restrictions are lifted we'd like to arrange some sort of thank you for all the team.  Not sure what this will look like yet but I'm sure we'll come up with something suitable.
Amanda Bradley-Donald, 
​​​​​​​General Manager, HCP
Your team is part of the policing family, and the role you perform is crucial to supporting community policing and public engagement. Please let everyone know that their work is appreciated throughout the organisation.
John Sutton, Facilities & Sustainability Officer, North Yorkshire Police
Can I just take a moment to thank you and Pinnacle teams for the support shown to AVS during the recent pandemic, it has made our time so much easier knowing we have a dependable partner to rely on. ​​​​​​​
Arbour Vale School ​​​​​​​
"To all the cleaners, thank you for looking after the Estate so clean and tidy. From my balcony, I can see and appreciate your work. Look after yourself. Thank you again – No 20."
Resident, Westminster
Absolutely fantastic Pinnacle Site teams and management.
You and all your teams and NLS are a true credit to not only PFI but to the whole of the working community! So a HUGE THANK YOU to YOU ALL xxx
HCP – North London Schools
I have received a call from one of our customers at Greencoat Court who wishes to praise the work of the cleaners who attend site and states the couple that attend are 'lovely', she also tells me she is disappointed to hear they were turned away the other week after a few customers asked them to leave
Resident – Stonewater
I am writing this email to you all who are above the cleaners and caretaker at Woodland Court, just to give a compliment on the cleaning due to the virus and how hard the staff are working to keep the communal place very hygienically clean.
Resident – Woodland Court, Dewsbury
This is just a short e-mail to thanks the team for the work on Braywick and Watling.
I was especially pleased that Gemma and Karen both joined and Gemma in particular was very complimentary about the service Braywick have received from Pinnacle.
Bellevue Place Education Trust
Can you convey my thanks to Neil for the work he has done in maintaining our communal garden. I do hope he is able to continue to be our gardener this coming season. He's obviously good at his job and is polite and personable which is an asset when communicating with the many clients he encounters in his work.
Pinnacle is well served by an employee like Neil.
Resident – GM Birmingham
Also can I take this opportunity to thank the Pinnacle team at LVA and Jim in catering for their support during this period. And thank you for the contribution towards FSM it has been much appreciated by our families especially in light of the extended delay in the arrival of the much talked about but little seen FSM vouchers.
Lea Valley Academy
I think, given all that is going on around us, KCC, Pinnacle and New School's support has been first class in meeting this ever-changing situation and you have my and the Trust's thanks for what is still being achieved in adverse circumstances.
Brooks Learning Trust
Thank you so much for everything that you are doing… I think this will lift the spirits of many residents… Cleaners were  here bright and early this morning and have cleaned rails etc, so thanks for that I know residents will feel relieved.
Customer – WHG
Its been amazing to hear so many people (including myself) applauding the NHS staff, and all the other amazing people supporting the nation, the region, the city and the neighbourhood through the struggle of the lockdown. Just wanted to remind all of us the amazing staff that cleans and tidies St Andrews Village. Let's smile to them more than usual, let's thank them more than usual, let them know our appreciation for their hard work.
My applause tonight was dedicated to them.
Customer – St Andrews Village
I've been struggling to get a couple of bin stores cleared and yesterday Debbie Reading pulled out all the stops for me. One was cleared and the other one is being cleared this morning. This means that the council will be able to take the rubbish which they couldn't do last week. I really didn't think that this was going to happen due to staffing shortages and was anticipating a riot so would like you to formally pass on my thanks and appreciation.
Stonewater
Please pass on immense thanks from us here at the Council for the hard work and dedication of our staff in this most difficult time. It has been inspiring and humbling to see communities and workplaces come together.
We know that those going to work every day on our estates are doing so in the middle of a public health crisis, and that it's a challenging and worrying time for us all for so many reasons. Keeping our estates clean and safe as we all stay home is an essential job. And, to have people on the ground looking out for our vulnerable residents will, I know, ultimately result in lives being saved.
Sincere thanks to everyone.
Lewisham Council
Just wanted to say a big thank you to you and your staff for all of the efforts that they have put in this week, and I am sure in the weeks to come endeavoring to keep all contact points etc as clean as possible.
It is not easy at the best of times.
Please pass on my thanks and that of Basildon Council.
Basildon Council