Property Management 50 Awards Success for Leading Industry Influencer at Pinnacle Group
Rochelle Menville, Head of Operations (Homes) has been awarded a top spot in the 2023 Property Management 50 awards for leading the way in the property industry and being recognised as a top Influencer.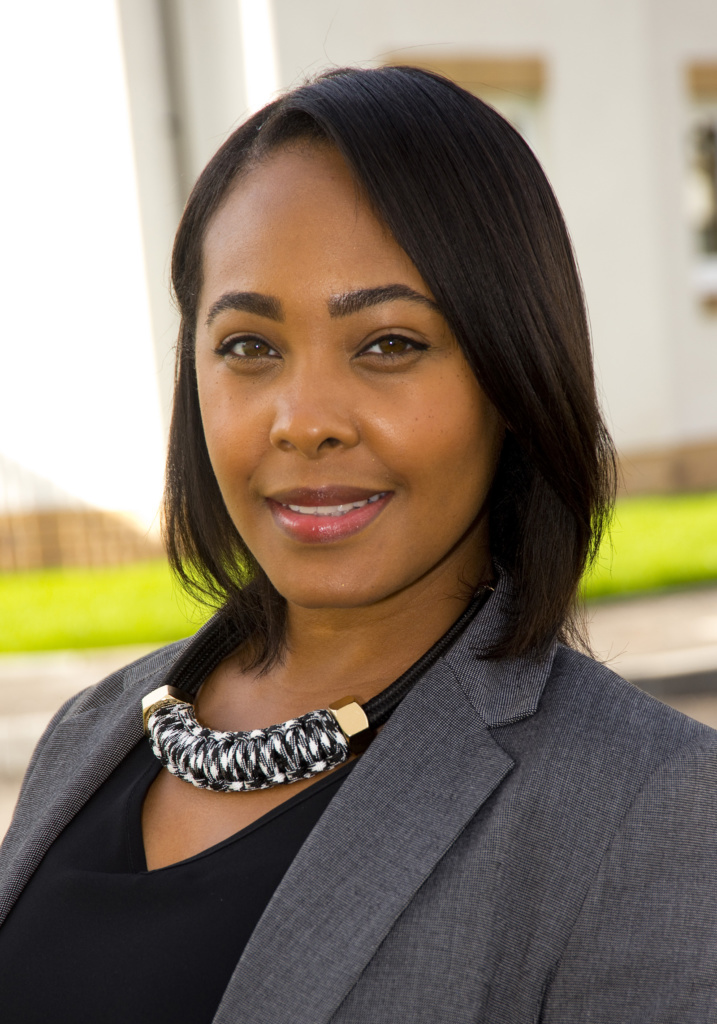 Rochelle is a CIH qualified Housing professional with over 18 years' experience across social housing, leasehold and commercial management.
Rochelle said "It's lovely to be nominated and be a Winner, and always nice to recognised for the work we do!"
Director of Assets and Residential, Alex Elsy, commented "I am so pleased that Rochelle that been recognised as an influencer in the 2023 PM50 Awards. It is well deserved recognition for all that she does both for Pinnacle Group and our clients, customers and the wider community."
Congratulations to Rochelle and all of the other worthy winners. You can view the full list of winners here: 2023 Property Management 50 Winners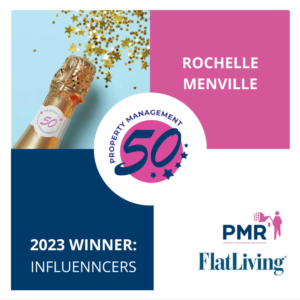 Combat Stress becomes Pinnacle Service Families' charity partner
Pinnacle Service Families (PSF), part of Pinnacle Group, have chosen veterans' mental health charity, Combat Stress, as their charity partner and will now embark on 12 months of awareness-raising and fundraising activities in aid of former service personnel with complex mental health issues.
Over the course of the next year, PSF is aiming to raise both awareness and vital funds to help support veterans on their road to recovery, as well as linking in with Combat Stress' work to help veterans access its programme of career and self-employment coaching.
PSF is contracted with the Ministry of Defence to provide administration services for 49,000 service family homes, putting military families at the heart of what they do. With many of their own staff connected to the Armed Forces – either as partners, veterans or reservists – they understand the challenges individuals and families face. Some of the PSF team have themselves benefitted from Combat Stress' support as they've battled mental health issues transitioning to civilian life.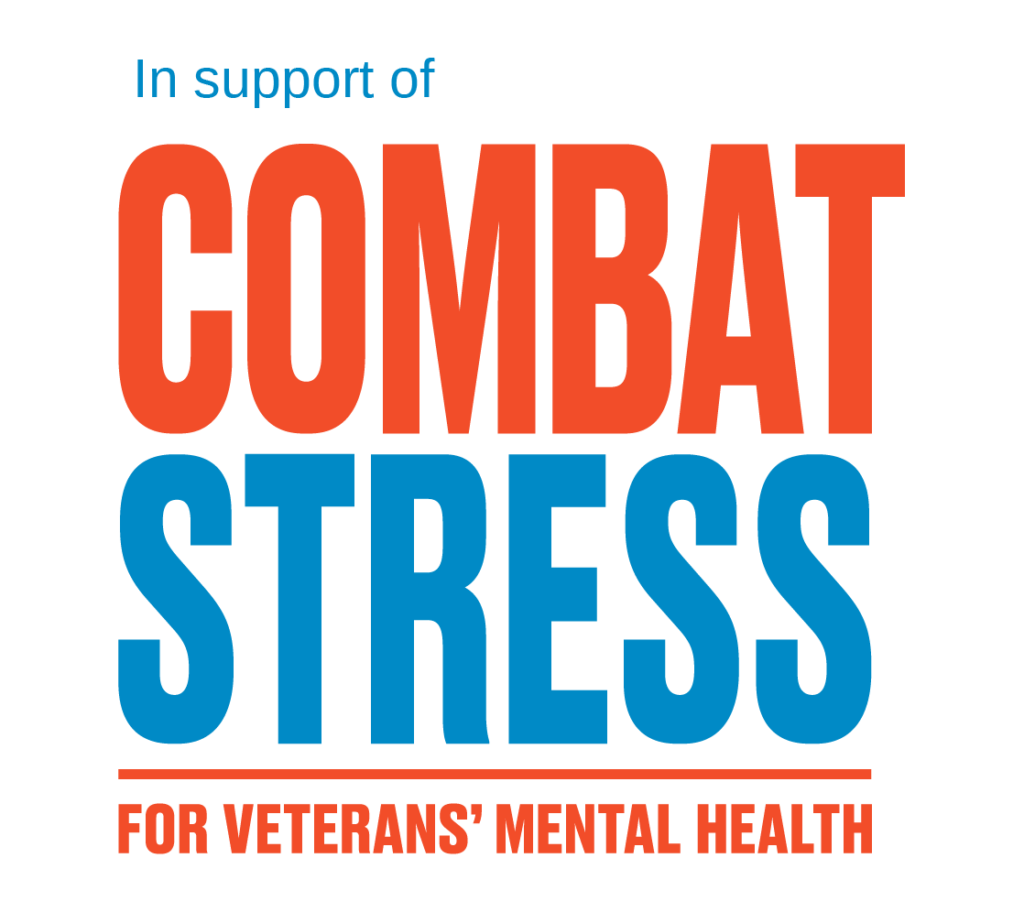 As part of their broader work to support ex-service personnel, PSF provides a career and self-employment coaching programme, with tailored one-to-one mentoring sessions for ex-personnel, spouses, partners and their families.
Perry Lloyd, Pinnacle Group Chief Executive, whose brother had a long career in the Army and retired as a Colonel, said: "Having close family in the Armed Forces has given me a level of insight into the lifestyle and pressure families are under. Personnel put their lives on the line for us, so it's right that we do whatever we can to provide the best service. I'm proud that we have a dedicated team who share my ambition to not only fulfil the obligations of the contract, but to go over and above in all that they do to support service families.
"It's easy to write a cheque but – through a lasting collaboration with Combat Stress – we really want to support families more broadly to tackle the issues they face."
Garry Burns, Senior Head of Corporate Partnerships and Events at Combat Stress, said: "On behalf of Combat Stress and the veterans we treat, I would like to thank Pinnacle Service Families for choosing us as their charity of the year.
"As the UK's leading charity for veterans' mental health, we provide specialist clinical treatment and support to veterans with complex mental health issues arising from military service. The support of staff at Pinnacle Service Families in raising money for, and awareness of, our charity will ensure we can help more veterans across the UK to rebuild their lives."
Paul de Kock: The Positive Impact of ESG
Following the publication of Pinnacle Group's flagship ESG Impact Report, Head of Projects and Governance, Paul de Kock, sat down with FM Director to talk about how stakeholder support and strong data is the key to ESG success.
"ESG (environmental, social and governance) goes way beyond what CSR (corporate social responsibility) was and is. It's business-critical, which is why having a good framework, the right pillars and buy-in from every level of your organisation is key to ensuring it works.
That's the view of Paul de Kock, Head of Projects and Governance at Pinnacle Group. As he discusses Pinnacle's ESG impact report with FM Director, Paul is frank about the challenges involved in developing and implementing an ESG strategy. He is also clear about the benefits it offers, adding that the significant success Pinnacle is enjoying in this area hinges on quality data and support from stakeholders across the business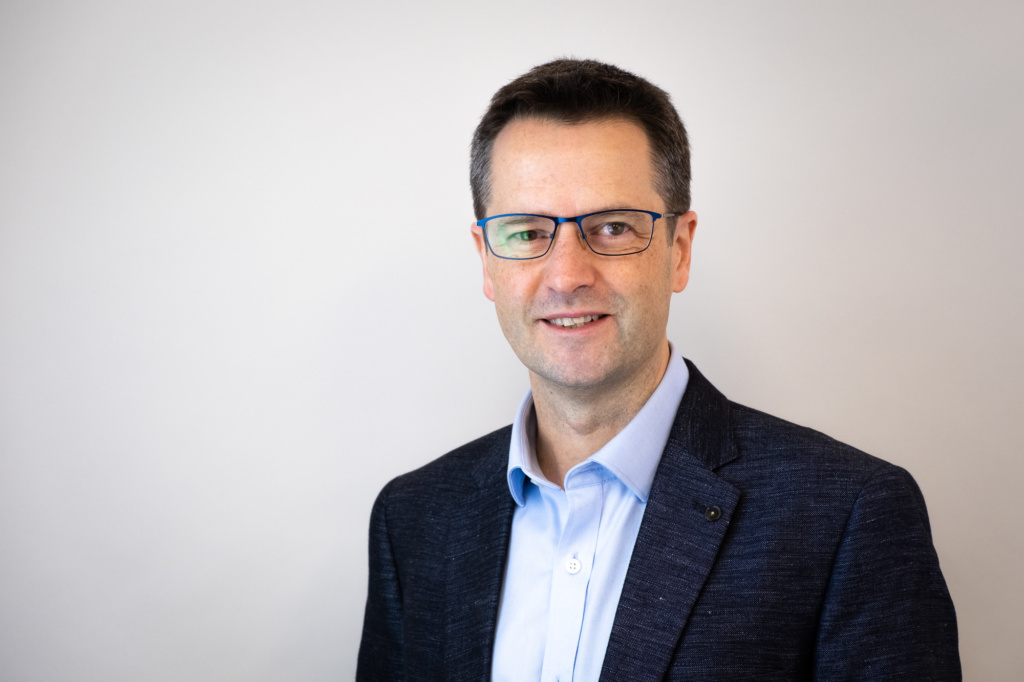 This success is reflected in Pinnacle's ESG first impact report, a comprehensive document for financial year 2022, titled Transforming Communities, Changing Lives. It outlines the organisation's achievements in areas like sustainability, community impact, nurturing its team and being a responsible business, drilling down into the progress it has made across the four pillars of a robust ESG framework.
Notable achievements include a 12% year-on-year reduction in tonnes of carbon emitted per employee (in its Protect our Planet pillar) and a 33% growth in FTE employee numbers (as part of its People and Culture initiative).
While Paul and his team produced an 'ESG Year End Review' for 2021, this document was geared towards establishing the business's ESG framework and setting up working groups.
2022's impact report "tells a story", both about what has been achieved, and how Pinnacle hopes to build on its progress in future.
Paul commented: "It's great when we produce a report like this because we can see that there are one or two areas where we haven't necessarily gone forward, but we also haven't gone backwards. On the whole, we've made some really good strides, and some great achievements over the last year."
Planning ahead
Paul adds that the report is enabling Pinnacle, not just to reflect on its progress, but to plan ahead.
"One of the key drivers is about being able to plan strategically for the future, and without a report like this it's difficult to do that," he explains. "Our board has fully embraced it, and is ensuring that all future decisions are based on both the targets we've set ourselves, and the results of the report."
The document has also been well received by clients, strengthening their confidence in Pinnacle and its approach.
Paul comments: "Those that have had the opportunity to read it already have fed back with great positivity, which is obviously quite rewarding – but it also shows that they're very happy with who they've partnered with to deliver their services. We don't just say that we do these things; it proves that we do it for all clients, not just certain clients."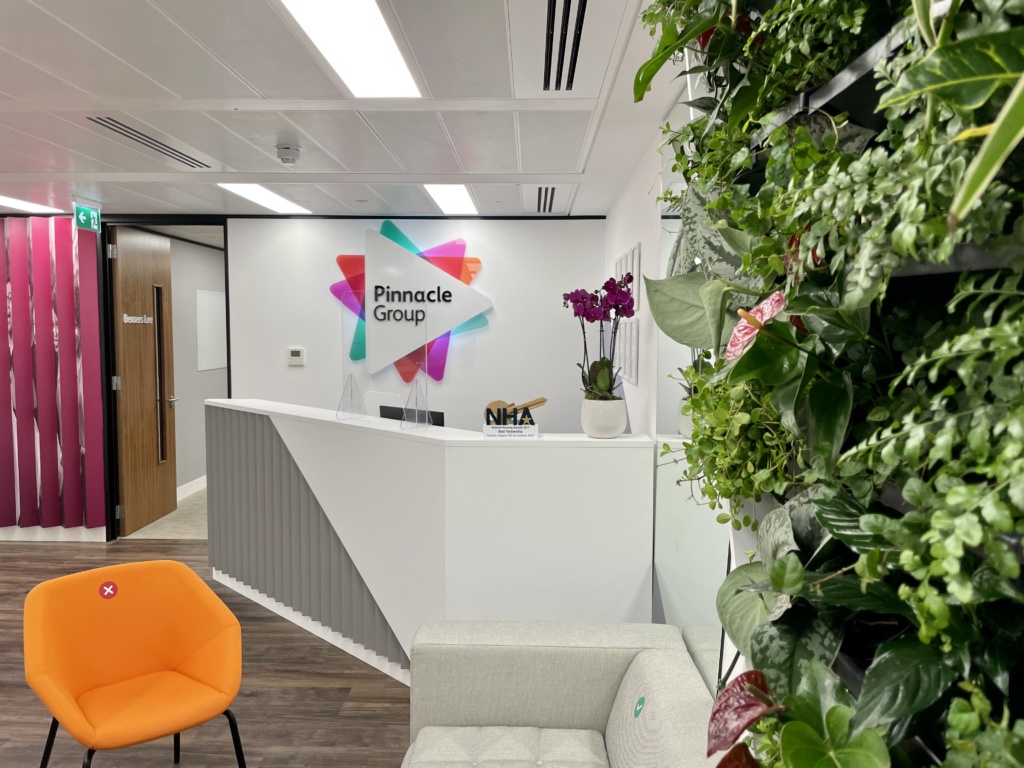 Marketing tool
Indeed, while not its primary purpose, the report has already proved to be a valuable marketing tool, and Mr de Kock is quick to acknowledge the commercial significance of ESG.
He says: "ESG has become a huge part of all of our bid submissions. Just three years ago, it might have attracted maybe 5 or 10% weighting in terms of the evaluation and the scoring. We're seeing this is now between 20 and 25%, especially with central and local government. That's because the pressure is on government to ensure that we're all doing our part, particularly when it comes to achieving net zero targets and good corporate governance."
Paul suggests that, without strong evidence and an impact report, it is difficult to substantiate the ESG claims upon which bids often rely.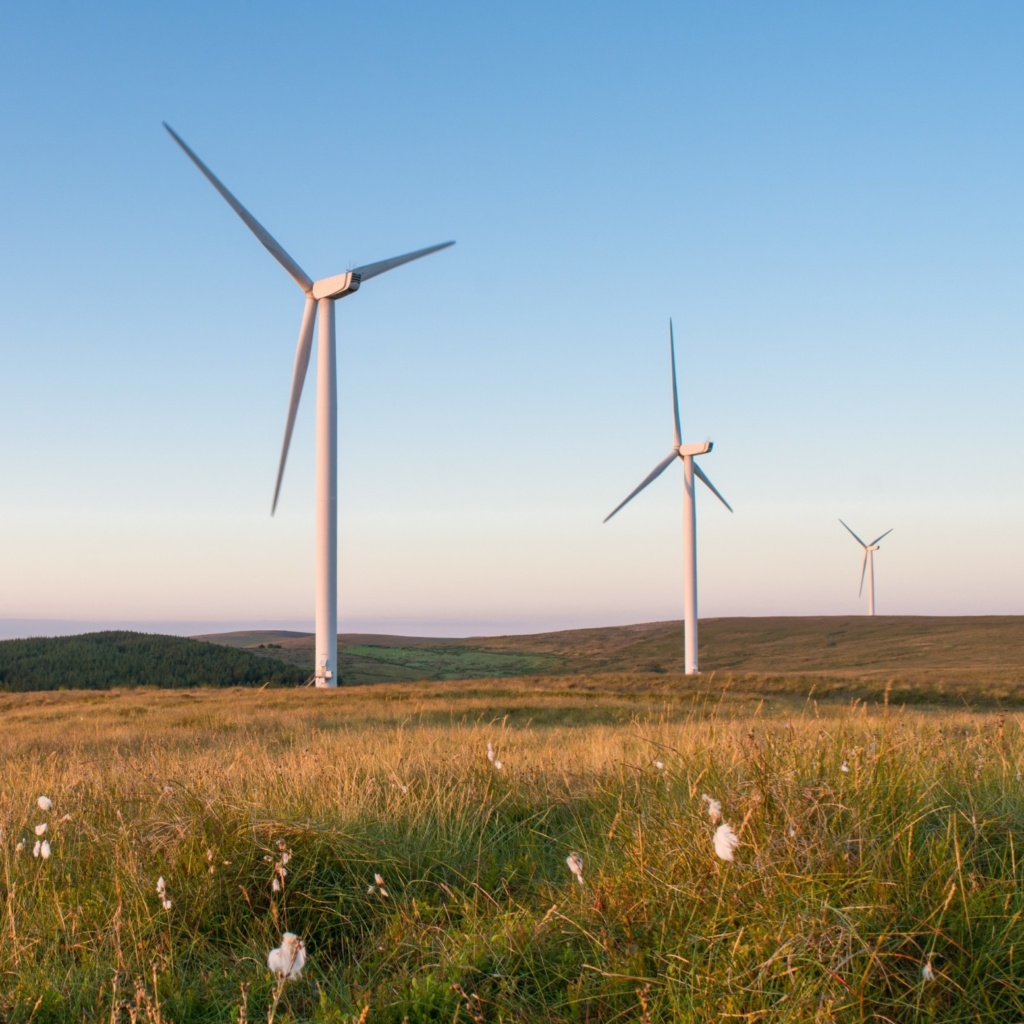 Data is key
Key to producing such a report, he adds, is good quality data. With this in mind, Pinnacle established its own data analytics team around four years ago – a move that has proved transformative.
"The team has grown, and we've been able to gather an immense amount of data across all spheres of our business," Mr de Kock says. "We use Microsoft Power BI (a specialist software product) to gather, analyse and present this data, and are at a point now where we are comfortable enough to produce statistics, because we've got four years of history – not on all data, but we're continually building on this.
"It ensures that we can produce reports substantiated with good data capturing and analytics."
Paul explains that this data-gathering drive began with Pinnacle's vehicle fleet.
"That was the first major project for our data analytics team," he recalls. "Making sure that our whole fleet had telematics. And once we really started to see the power of the Power BI tool and the data, we rolled that out across the FM business."
Pinnacle uses a second tool, Job Watch, to manage its soft FM services and produce daily workflows. This information is fed straight into Power BI, producing valuable insights.
Paul adds: "We have an ESG dashboard as well, where we're capturing our carbon footprint and all our ESG initiatives. We're capturing the amount of time and money spent on the initiatives we've introduced across the group.
"We've got dashboards for everything – mobile phone usage, the distance people travel every day. It's great to have that information at our fingertips, and now we've got enough data, it's helping us to think strategically about where we need to be going forwards."
While generating data is relatively easy, interpreting it presents more of a challenge. Establishing its own data analytics team has enabled Pinnacle to overcome this particular hurdle.
"It has transformed the way we operate and the way we can interrogate data," Mr de Kock comments. "And as I said, we're continuously rolling this out, especially on the FM side of the business, because there's just so much data you can gather – as long as you've got the tech in place."
This data serves a dual purpose, enabling Pinnacle to better support its FM clients.
Paul adds: "It's about pre-empting asset failure – being proactive about how we maintain the buildings we look after, the client assets. Without data, we can't do that."
The 'G' in ESG
Security is key, and he readily acknowledges the importance of processing this data safely and efficiently.
"We need to have the right ESG elements in place, especially when you look at the 'G' in terms of governance," he explains. "Data privacy and data protection are key, and we made sure that we became Cyber Essentials Plus-accredited before going down this road. It's the highest data privacy accreditation you can get.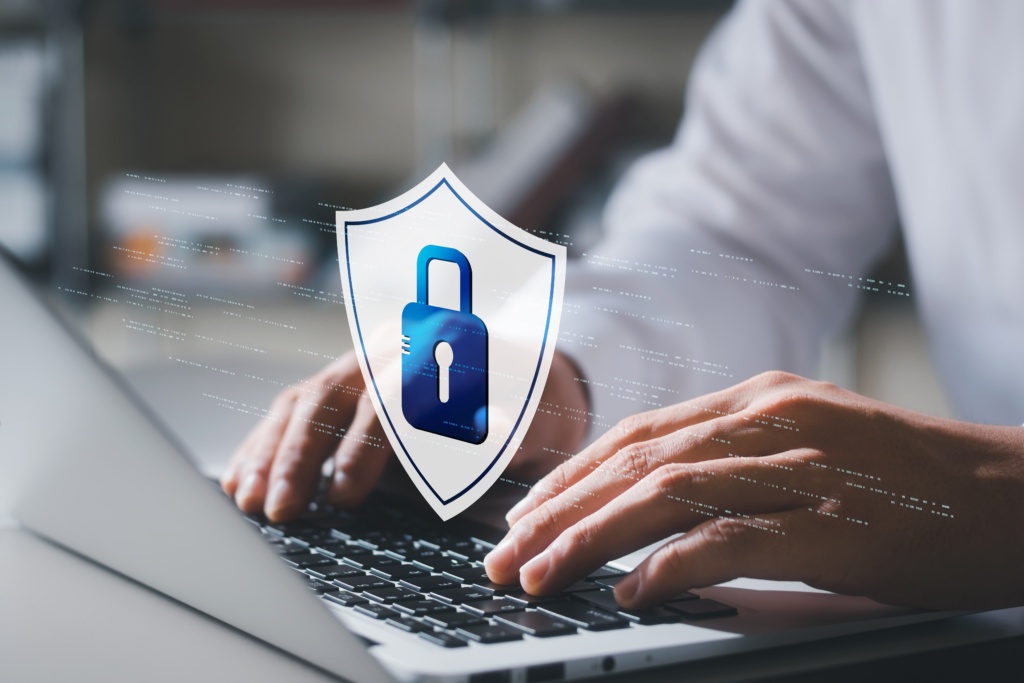 "Now that we've got that in place, our clients know their data is secure. You can't afford for anything to go wrong; it just takes one mistake, and significant data is out there, leading to fines and lost business.
"That's why having those processes and principles in place under each of the four pillars is absolutely critical. And although a lot of companies don't place enough emphasis on governance, for us it's one of the most important elements, because of the impact it could have on any business."
Neither, Paul adds, should businesses underestimate the complexity of ESG, which is more than just an extension of CSR.
"That was exactly my thought at the beginning, before I got involved and entrenched in it," he admits. "I've headed up ESG since 2021, and I learnt very quickly that it is absolutely way beyond what CSR was and is.
"And it's not only for us – it's for our clients, our auditors. Even two years ago, they weren't asking questions about ESG, and now the queries I get are incredibly detailed. It's definitely taking a much higher priority in all spheres of business."
Paul believes that, for smaller companies without adequate resource, implementing ESG measures is a "minefield."
He comments: "You could almost say that CSR is a bit of a tick box exercise, but with ESG, if you don't have the right processes and principles in place, it's not something you can blag.
"You need to be very sure of what you're doing and have dedicated immense time and resource to getting it right for your organisation, which I believe is what Pinnacle has done."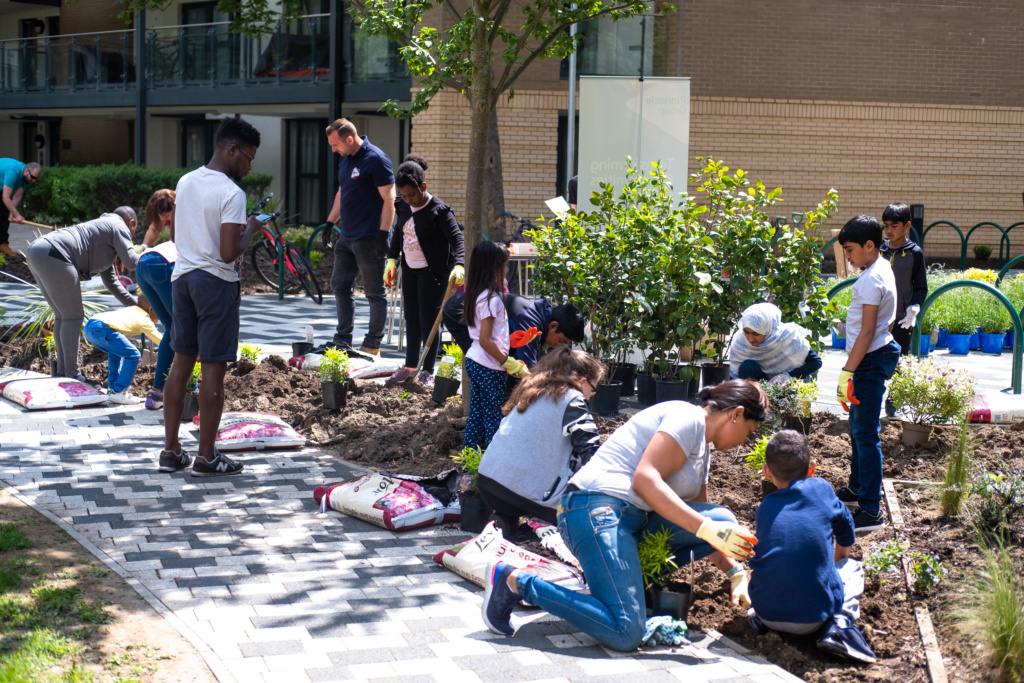 Solid foundations
Having embarked on its own ESG journey just two years ago, Pinnacle still has a "long way to go." Nevertheless, it is already enjoying the fruits of its labours, as evidenced by the flagship impact report.
"There's a lot of work still to do, but we've got the framework, and the rest of the journey will hopefully be relatively easy by comparison," Mr de Kock says.
This early success would not have been possible without the support of Pinnacle's senior leadership team.
He adds: "Our CEO and CFO have both had immense input. When we first started, they were fully involved in the quarterly ESG working group sessions, just to get it off the ground and agree on targets, roles and responsibilities.
"They've now taken a step back, but I still update them on everything ESG-related on a monthly basis, to ensure they're up to speed with what we're doing and how we're doing it."
This support means that ESG is now "business as usual", which Paul believes "sends a strong message to everyone."
Indeed, he and his team have secured buy-in from employees across the business, encouraging them to read the report and engage with Pinnacle's ESG efforts via a dedicated intranet page.
"To ensure that our workforce understands the impact report and embeds ESG into their daily activities and the operational side of the business, we are in the process of identifying ESG champions," Mr de Kock adds. "It was something we started about six months ago, slowly at first to ensure the process worked and we got the right level of buy-in.
"We've trialled it on a few contracts, and will be rolling it out across the wider group. We've got good evidence that proves how well it works, and the buy-in from clients has also been positive."
These champions will help Pinnacle's workforce to understand its ESG goals, as well as supporting clients without their own people or processes in place. While Mr de Kock and his team initially considered rewarding individuals for their efforts, they have found that "doing the right thing" is incentive enough.
"There's the opportunity for recognition through our Pinnacle Awards, but the response has generally been 'this is something I want to get involved with because I believe in it'," he says.
Key challenges
Despite the positive response from employees and clients alike, creating Pinnacle's first ESG impact report was not without challenges.
Paul adds: "Producing a report like this is never easy, because so many people need to be involved in reviewing and analysing the statistics. We also need to ensure there's a story to tell – we don't want to just produce a report that isn't substantiated by good examples and working practices.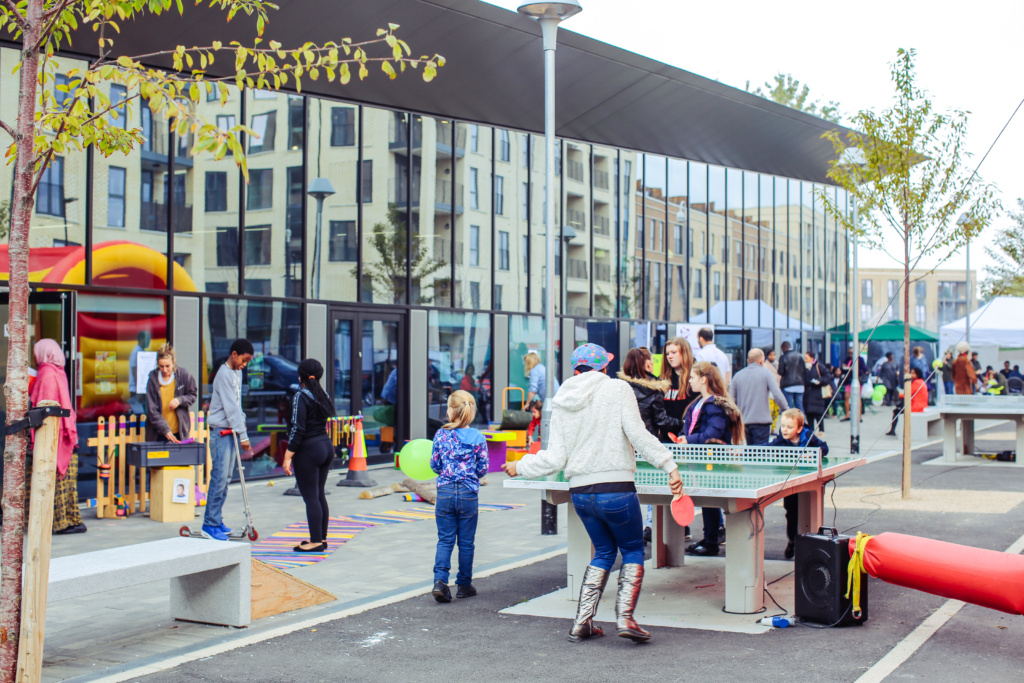 "So it was very much a collaborative effort, and it took some time to get the bones in place, as well as really identifying the message we wanted to convey."
Guaranteeing that the report contained the right balance of information, statistics and evidence was key, as was ensuring that it was a "worthwhile read."
"Our marketing team worked for many hours to get the presentation right, ensuring that it reads easily and flows nicely," he remembers.
The result was a report that, despite taking longer to compile than anticipated, is an "interesting read for anyone who picks it up".
With these foundations in place, Paul expects the production of Pinnacle's second impact report to be quicker and easier.
"But we will need to keep it fresh and relevant," he adds. "We don't want to just update a few words and statistics every year; the images need to be different, the statistics need to be new, and the stories too."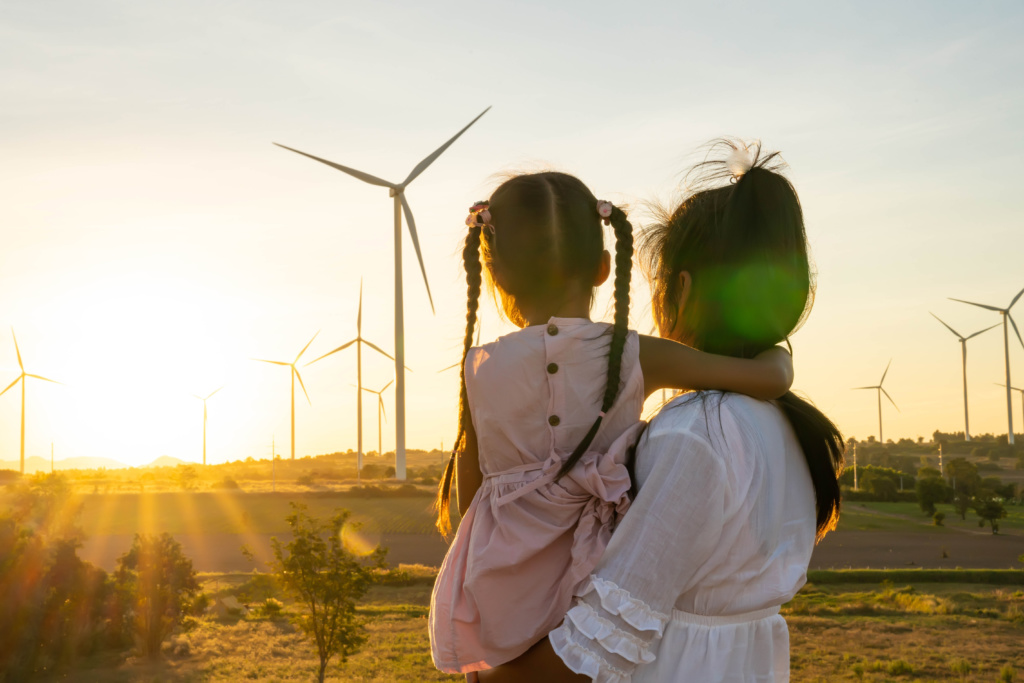 Room for improvement
According to Paul, future reports must highlight, not just Pinnacle's achievements, but the areas in which progress is required.
"If we've failed on something we committed to the year before, we need to state that as well," he says. "We need to be open about what we're doing, and hopefully if we do fail to achieve something, there will be a very good reason for it.
"We're a growing business, and things change – what we say today might not be relevant tomorrow. But as long as we explain it, there's no reason to hide any of that."
Some developments – the energy crisis, for example – are impossible to predict. In these instances, Paul adds, it's about saying "nobody could change that, but this is the effect it had, and here's what we learned."
Indeed, reacting quickly to change is a priority for Pinnacle, which was a "very different organisation" when Paul joined in 2005. He believes that this ability to adapt - underpinned by the right processes and board support – has been key to its success.
Core values
While adaptability has helped Pinnacle to achieve sustainable growth, five core values (respect, involve, trust, challenge and deliver excellence) define its culture.
"As a minimum, we discuss these values with employees on a quarterly basis," says Mr de Kock. "We have a lot of information available, and regular communications that go out every month as well, where we remind people of our values, our ESG pillars, and how we all need to play our part in delivering them."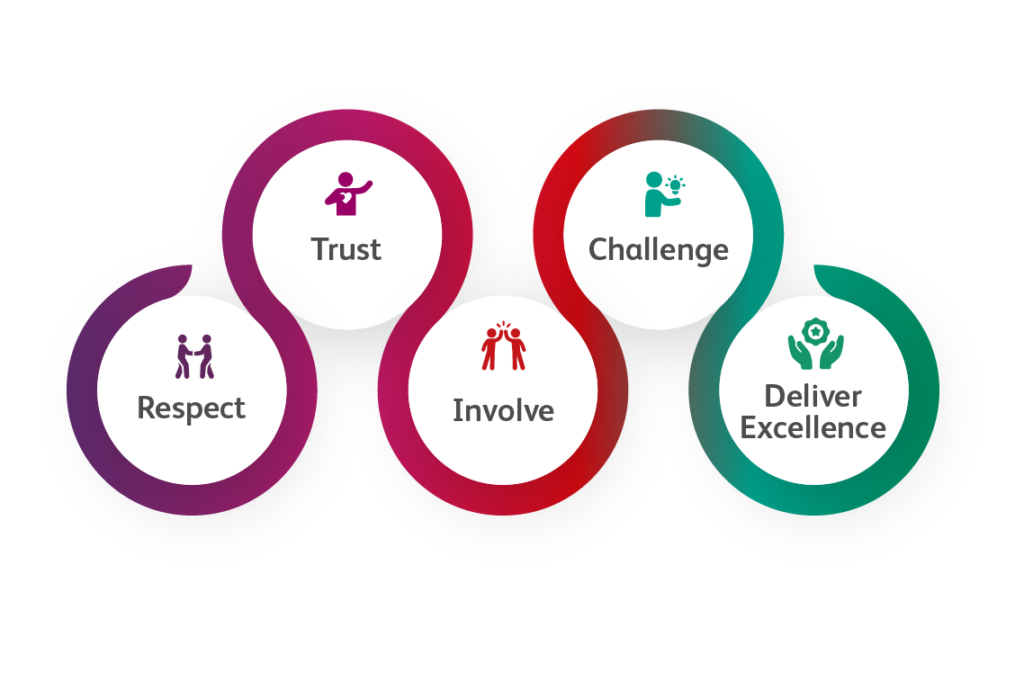 Paul explains that the business is often expected to define its culture in bid proposals, particularly for central and local government.
"They want to know how the organisation is run," he comments. "Things like how we embody staff collaboration, how we ensure that employees are well looked after and happy in their work; Our People and Culture is another of our key ESG pillars."
Increasingly, he adds, clients are looking to partner with service providers that share their values. This is also true of Pinnacle, which recently purchased a new FM business, AM Services Group, on the strength of its culture.
"They were very similar to our own values," he says. "It was evidenced in their workforce, who embed those values in the way they work and deliver services. And we also want to partner with clients and organisations that share our values, or at least have similar values to ours."
Significant opportunities
Paul adds that, after several years of growth, Pinnacle is now "on the cusp" of some significant opportunities – including larger contracts and central government framework agreements.
"We're bidding on a number of opportunities with central government in various sectors, some of which we haven't necessarily operated in ourselves before," he comments. "But we have the experience to be able to operate in those fields."
With bigger contracts comes further growth – and, inevitably, more carbon. Over the last two years, Pinnacle's workforce has grown from 2,200 to just short of 4000.
"That means our carbon footprint is growing as well," says Mr de Kock. "But what's great about the report is that, although we've grown so much, our carbon footprint is still coming down on a per-million pounds of turnover level, and also on a per-employee basis.
"That's why you need all these different metrics – to be able to show that we are still heading in the right direction. And that yes, carbon did go up, but there are very valid reasons why."
Indeed, while new projects, new acquisitions and an influx of new employees led to increased emissions, Paul explains that Pinnacle's carbon footprint had begun to decrease by the end of the financial year. Now, the business is striving to achieve net zero direct emissions in 2025.
Electric fleet
While Paul admits that it "still has a long way to go", the 2022 impact report outlines several projects developed to support this goal. Among them is the electrification of Pinnacle's growing vehicle fleet – around 85% of which belongs to the FM side of the company.
Supply chain issues have hampered these efforts to electrify, while ensuring that each of Pinnacle's depots is fitted with the correct charging infrastructure poses a unique challenge. Nevertheless, it has made good progress, and is currently awaiting the delivery of 120 electric vehicles.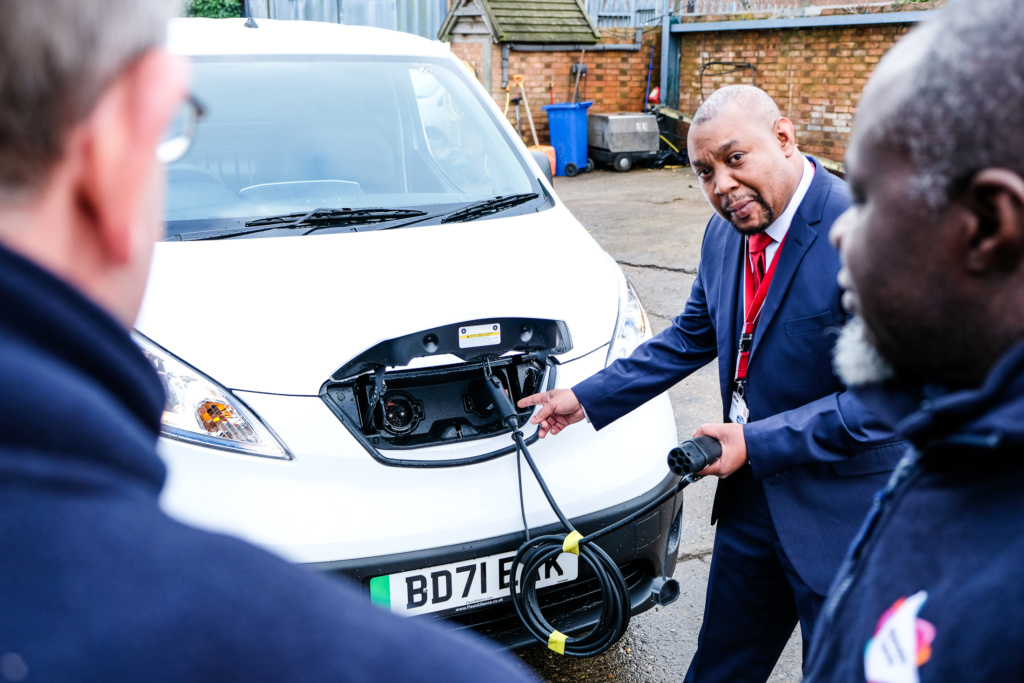 "Because these are large orders, we were able to go directly to the manufacturer rather than working through a middleman," Paul says. "And we're also bringing our fleet management in-house. We've recently brought on a fleet manager who can help us with this whole transition, and the installation of EV charge points.
"They will ensure that we've got a fleet that is fit for purpose for our organisation and has the right accreditations, as well - because again, we're seeing a lot of requirements now from clients for vehicle fleet accreditations."
By bolstering its in-house capabilities, Pinnacle hopes to remain agile, adaptable, and in control of "things at a micro level."
Ultimately, Paul is optimistic about Pinnacle's ESG strategy, and hugely proud of the business's first impact report.
"The report itself is very positive, in that we have been able to produce it, and back it up with really good evidence and statistics," he concludes. "But the key to this is having access to good data; without good data, we cannot produce reports like this, and we cannot ensure that we are futureproofing our business."
This interview was published in FM Director's March edition:
Pinnacle Group celebrate the King's Coronation
Many colleagues across Pinnacle Group celebrated the Coronation of His Majesty King Charles III and Her Majesty Queen Camilla. Here we take a look at some of the joyous moments of celebration from our colleagues celebrating this momentous occasion in the communities which we serve: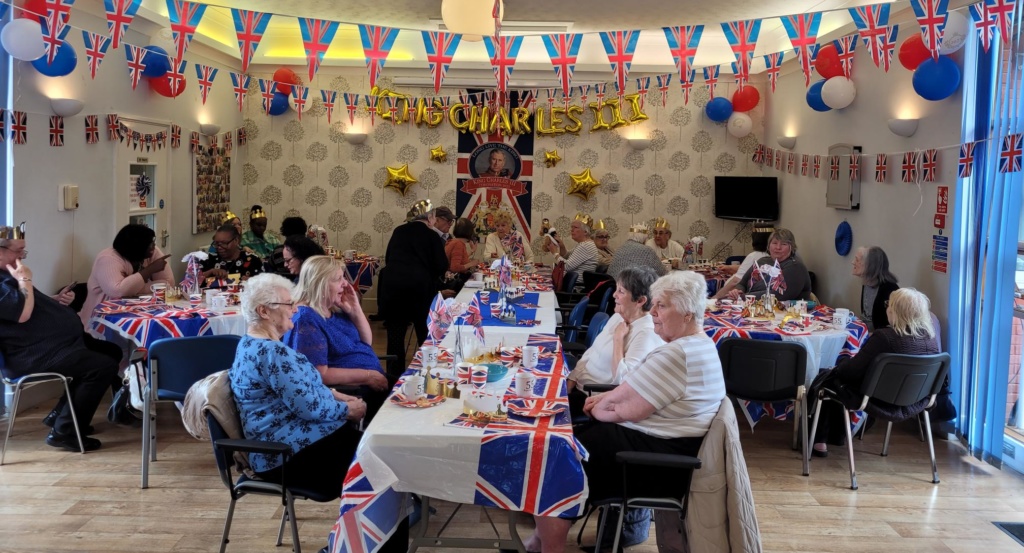 Canning Town Celebrates in style
On the eve of the Coronation, residents of Ruscoe Road Sheltered Scheme in Canning Town, London, got into the spirit with a celebration event in the common room organised by Pinnacle Group's housing management team alongside local volunteers. The celebrations included a buffet lunch, special Royal quiz, bingo, raffle and a singalong of some old school East End classic songs.
One party goer said "What a brilliant treat! It's been a fantastic afternoon… ..it's a shame we can't have a Coronation every week".
Paul Williams, Head of Housing echoed the residents sentiments: "It's brilliant to see such a great turnout today and so many happy faces. It's events like today that make our job so worthwhile, as housing is about making that difference to our residents lives and social events like this do just that!"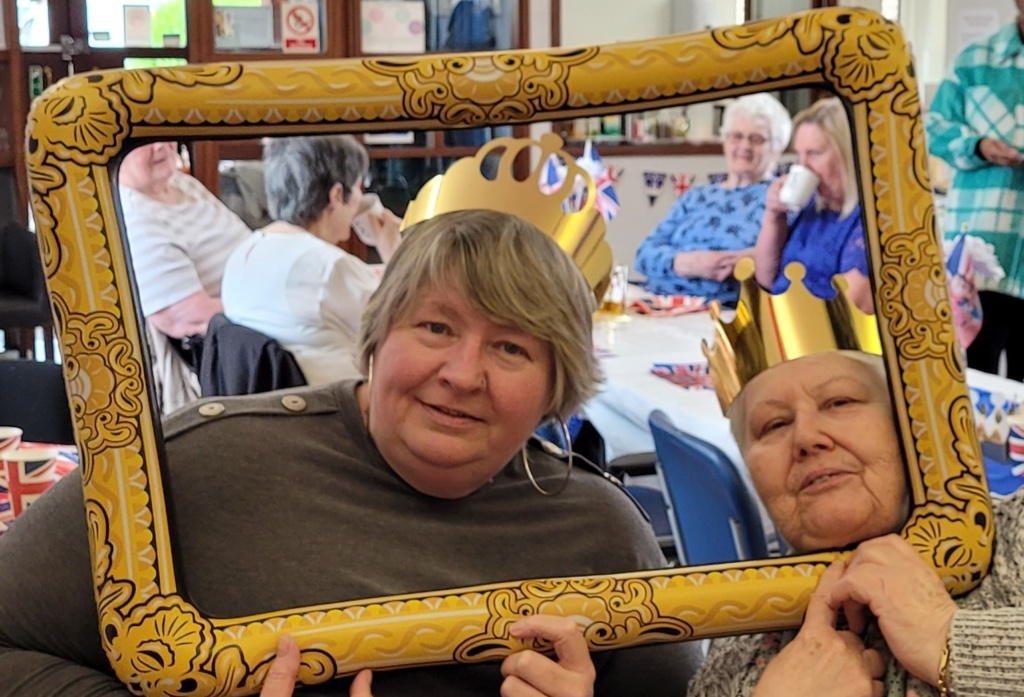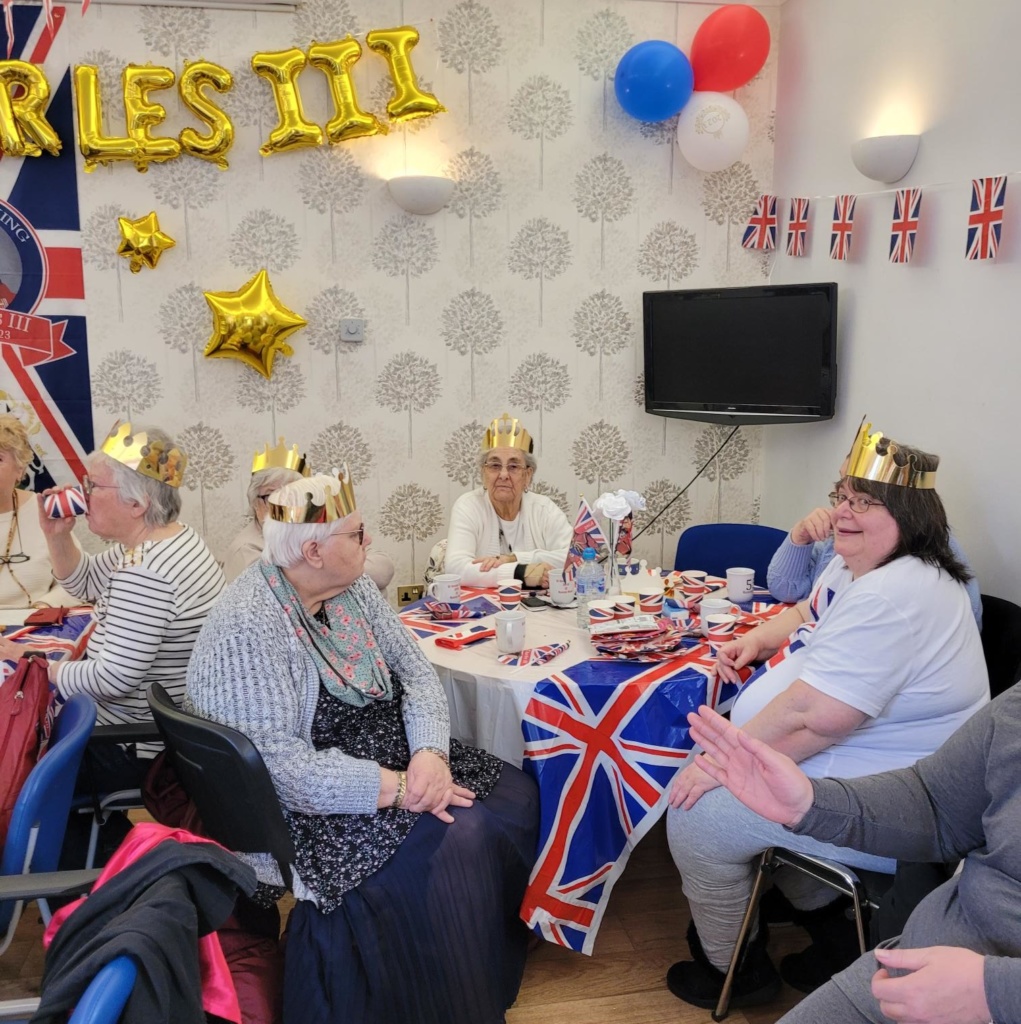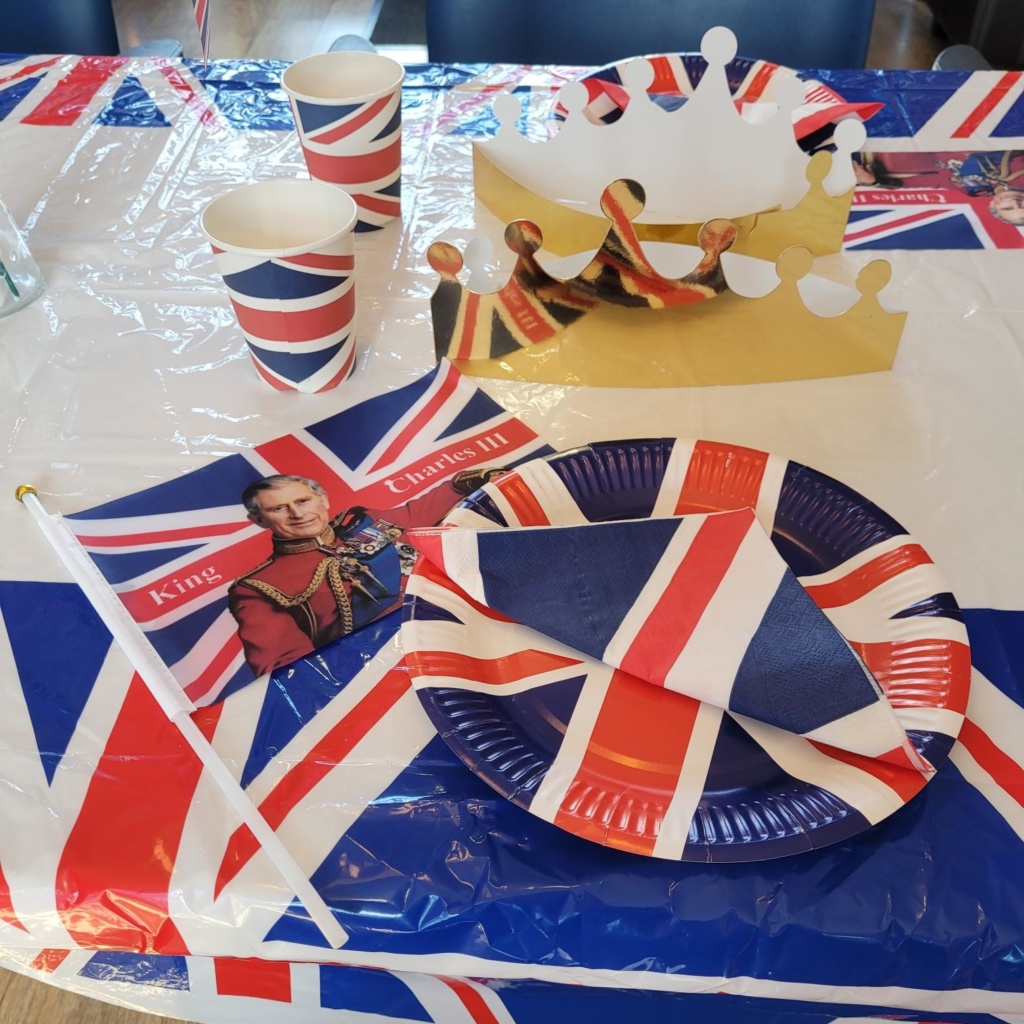 Proudly taking part
Many of our armed forces and veteran colleagues took part in official Coronation events. As a company, we are incredibly proud of our armed forces community and their involvement in this event.
Pinnacle Service Families, Area Manager and RAF Reservist, Kayleigh Pennington, was selected to represent the Royal Auxiliary Air Force at the King's Coronation along with her husband, WO David Pennington of the Royal Lancers. Kayleigh said of the historic occasion, "What an absolute honour", she said "to top it off, I even managed to find my husband amongst the troops".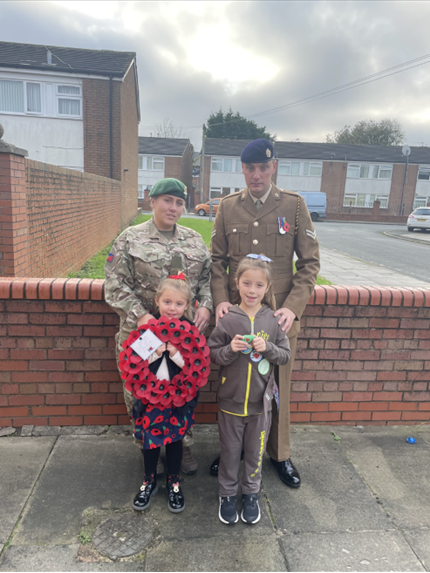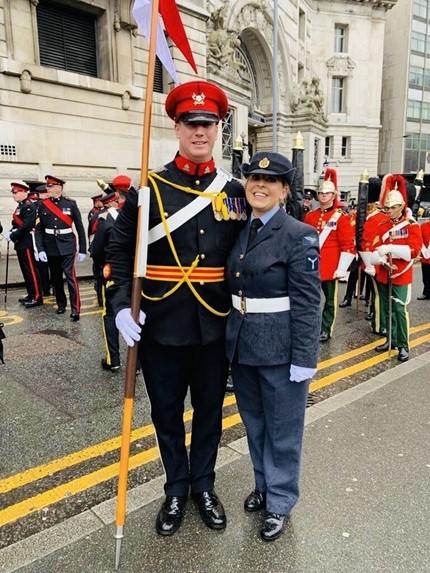 Crowning glory across Castle Point
To celebrate the Coronation, our facilities management team at Castle Point got together to design, build and install two sleeper planters outside of the Council office filled with beautiful begonias and coloured stone to create a wonderful crown. Led by Mark Wells, Area Manager, the team then went on to create large crowns onto the grass banks outside of Benfleet train station.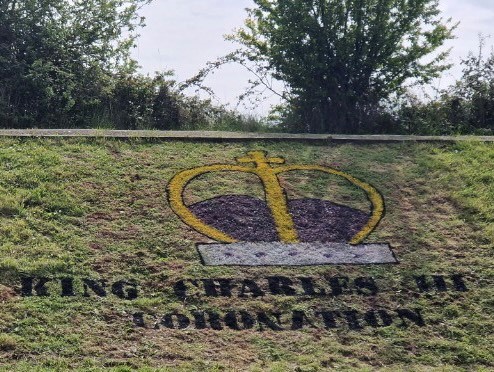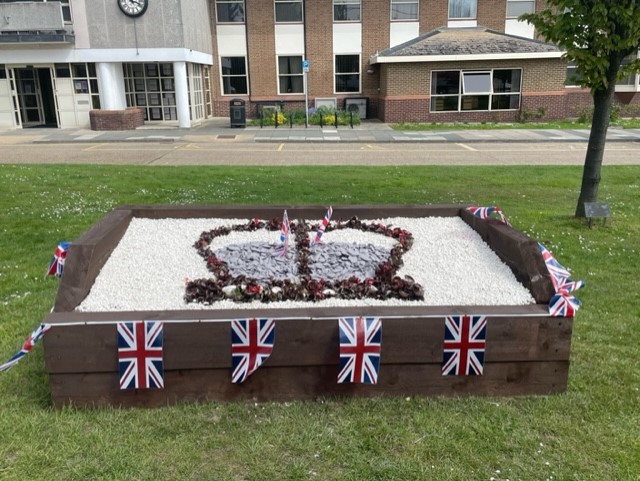 A feast fit for the King
The Catering teams at from Yeadon Rufford Park, Rawdon and Rothwell on the Leeds School Contract, and Craylands Primary School on the Swanscombe Schools Contract last week prepared Royal standard picnic boxes for the pupils to celebrate the Coronation. The children were delighted with their lunch time celebration.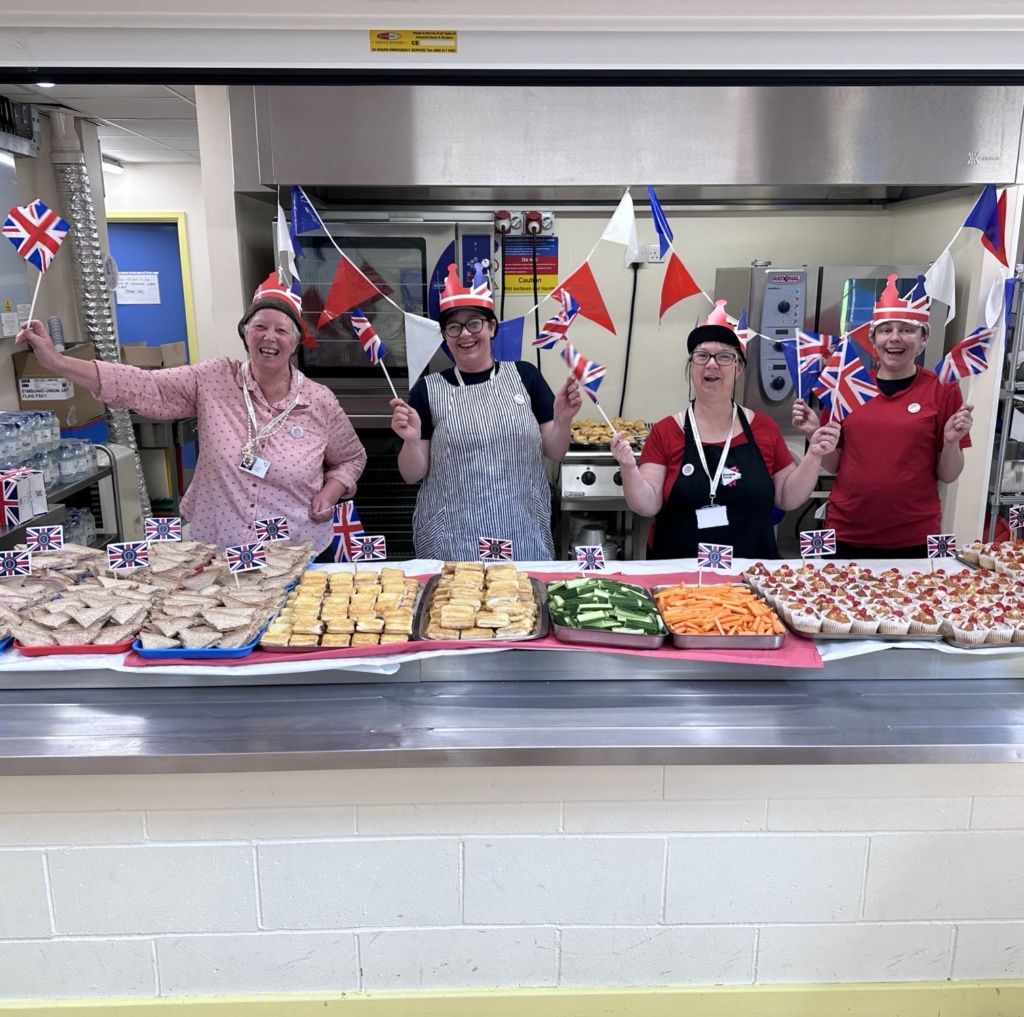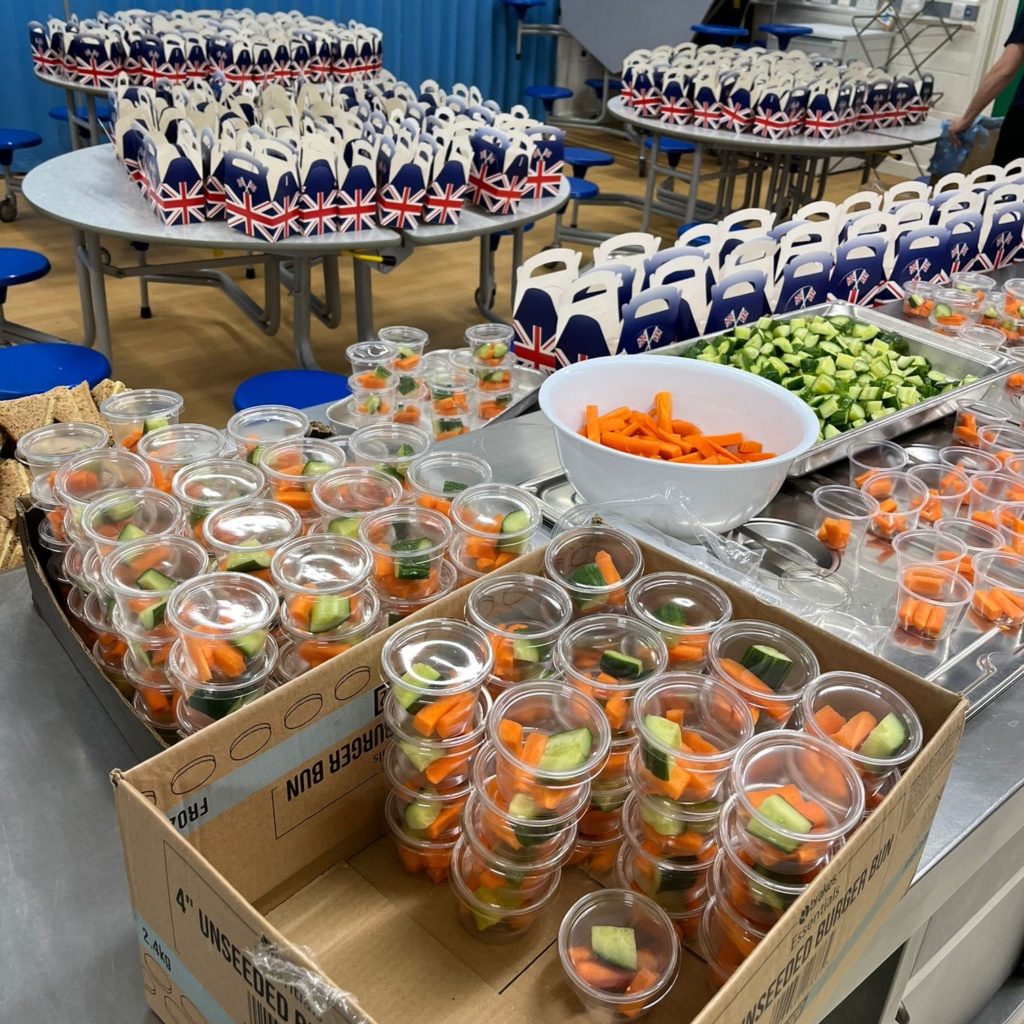 Pinnacle Group Sells District Heating Business Pinnacle Power to DIF Capital Partners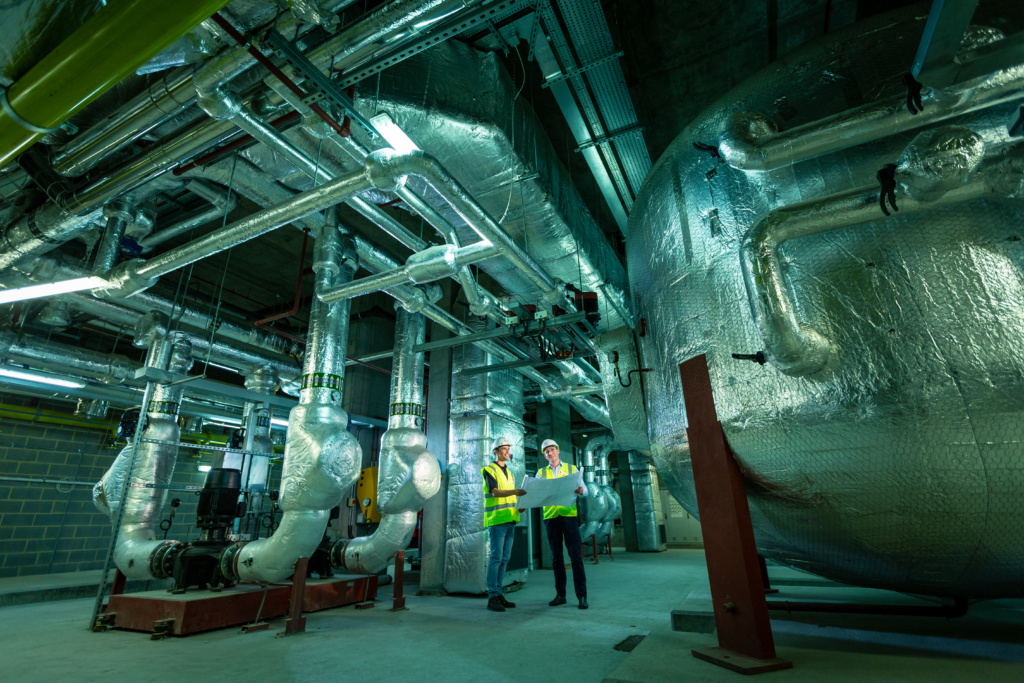 Pinnacle Group Limited has signed an agreement with independent infrastructure fund manager DIF Capital Partners (DIF) that will see DIF owning a significant majority in the company, with the management team retaining a minority stake. Pinnacle Power plans to invest in £1bn worth of green energy infrastructure projects, leading to the deployment of town-and-city-scale heat networks across the UK.
Pinnacle Power has been a leading developer and contractor in the UK district heating market since its inception by Pinnacle Group in 2012. The group has played a key role in promoting the development of Pinnacle Power over a decade, These range from installing city scale networks, through to operating large scale low carbon power plants and running its own heat utility.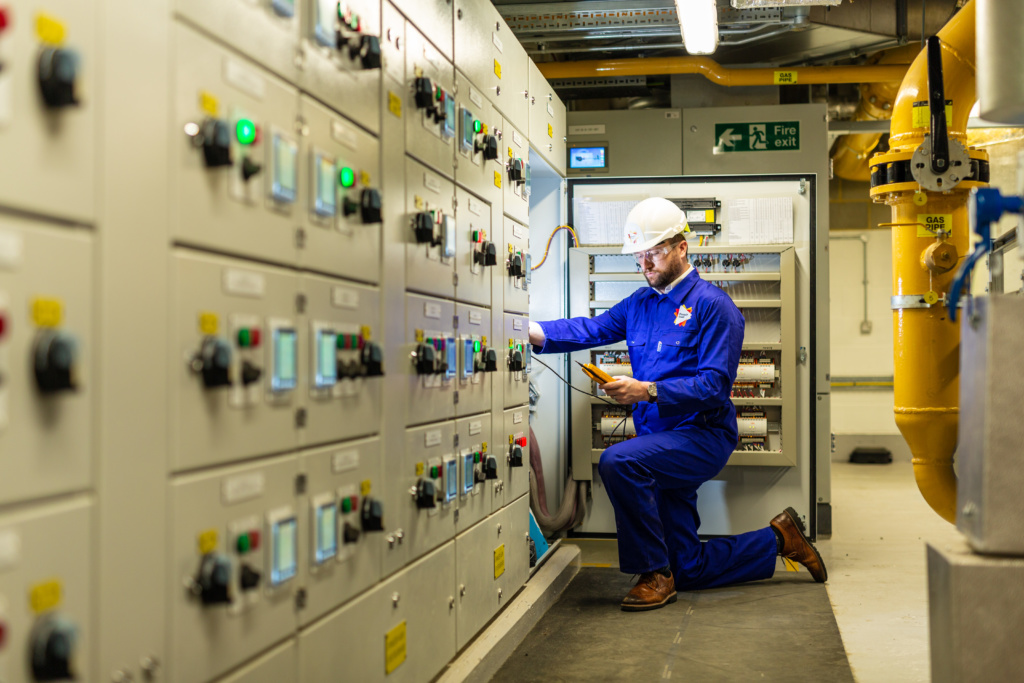 Peregrine Lloyd, Group CEO at Pinnacle Group, said: "This agreement is the culmination of a ten-year journey since founding Pinnacle Power. I am incredibly proud of the work our management team has done to grow and nurture Pinnacle Power to see it become one of the country's leading heat network platforms. The time is now right to hand over the reins to DIF, who will take Pinnacle Power to the next level and enable the scale of investment needed in the energy market. I look forward to following this exciting next phase in Pinnacle Power's development."

Toby Heysham, CEO at Pinnacle Power, said: "We are excited to be working with DIF to deploy the scale of investment this market needs. We are looking forward to unlocking the vast amount of local, wasted heat and delivering that heat into homes and businesses. Many towns and cities have declared climate emergencies with 2030 targets, but very few have credible solutions to the 'heat challenge'. This investment offers a clear pathway to achieving decarbonisation, through local investment in locally generated, low-carbon heat. I would like to thank the Pinnacle Group, where we have grown and developed hugely as a business and we are now looking forward to the next step."
Gijs Voskuyl, Partner and Head of Infrastructure at DIF Capital Partners, said: "We share Pinnacle Power's view that district heating networks will play a pivotal role in the energy transition story of the UK. We are impressed with what the Pinnacle Power management team has achieved to date and firmly believe in their ability to grow the business, backed by strong regulatory tailwinds. Pinnacle Power represents a compelling investment proposition for DIF, with an opportunity to invest in a build-to-core sustainable energy platform operating in a rapidly growing market."
Pinnacle Group and Pinnacle Power were advised by Eversheds Sutherland and Opus Corporate Finance. DIF was advised by AFRY, Deloitte, Evolution Infrastructure and Travers Smith.
Investors in People Accreditation
In recognition of our positive workplace culture and values, Pinnacle Group has been awarded silver status from Investors in People following a period of considerable change and organisational development since the last assessment in 2019.
This is the 23rd year that the accreditation, which reviews a company's ability to lead, empower and grow its employees, has been awarded to Pinnacle. Out of the survey respondents, 74% agreed or strongly agreed that they are trusted to make decisions within their roles, with 79% either agreeing or strongly agreeing that their behaviour within their roles reflects the values of the business.
The assessors found that Pinnacle displayed 'advanced' qualities in areas of organisational values and behaviours, colleague empowerment, sustainability and setting a culture of continuous improvement.
Areas of 'outstanding practice' in the way people were led and managed were noted in the wide-ranging report, including one-to-one meetings where people can discuss their career development needs and team meetings where people feel there is an environment of positive praise. A regular engagement survey, allowing colleagues to contribute their views on and ideas for improving their experience of working life, and encouraging managers and their teams to take responsibility for the feedback was also noted as contributing to the overall feeling of continuous improvement.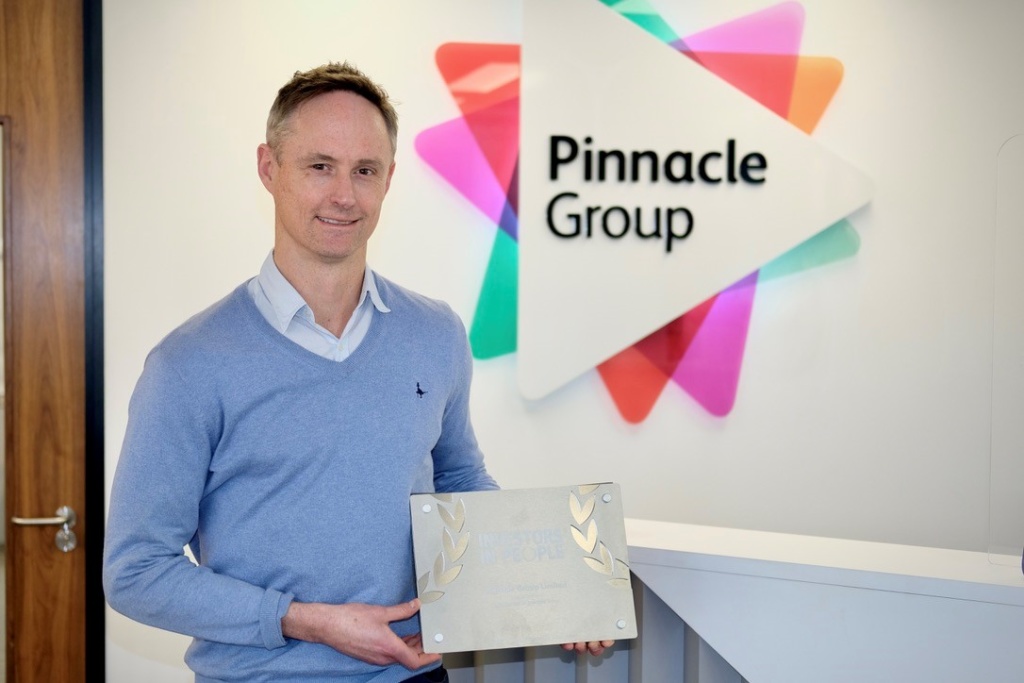 "This past year has seen us demonstrate measurable success in areas of collective responsibility. Our values are determined by an approach to delivering services that make a positive difference to people's lives. This accreditation showcases how this permeates right through to the very individuals that are consistently upholding high quality standards in the communities we serve. We're proud of our continued vision to create an environment for our team that will allow them to grow with the business and consistently enjoy their work."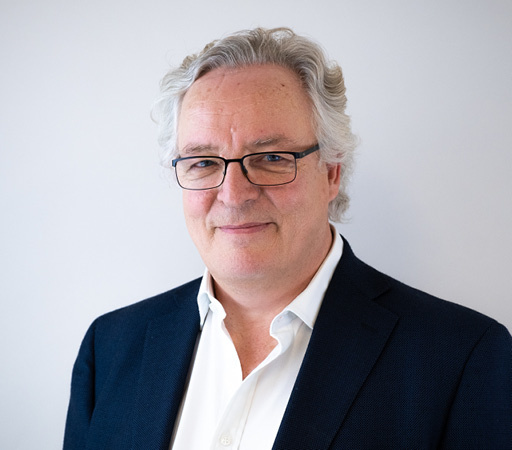 Peregrine Lloyd
Group Chief Executive, Pinnacle Group
Significant ESG Successes Reported In Pinnacle Group's 2022 Impact Report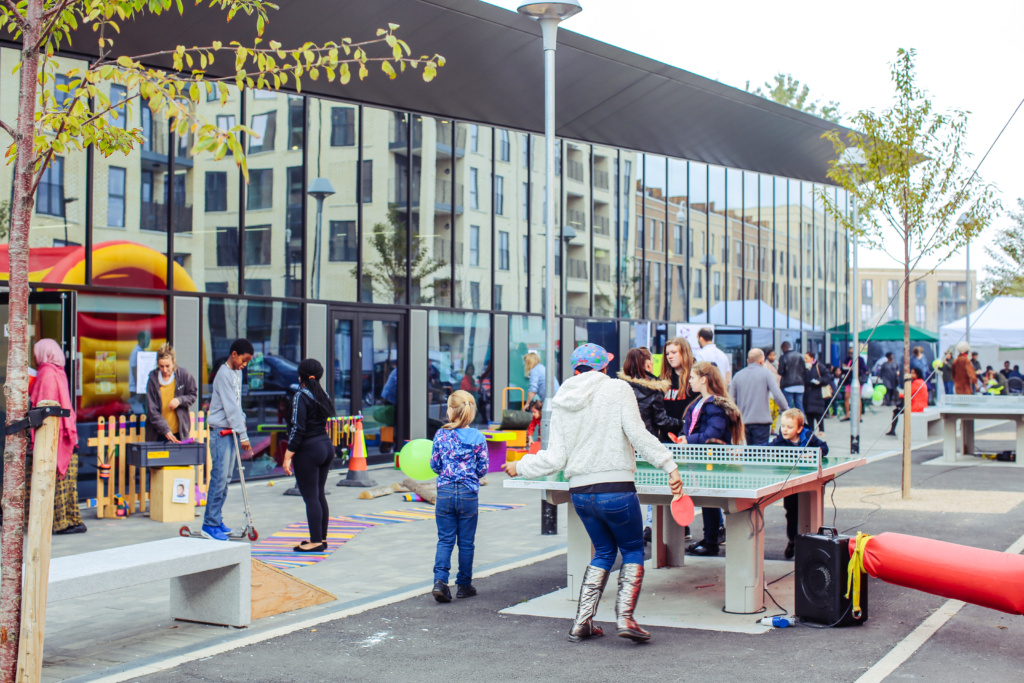 A new report detailing a series of key ESG pledge successes has been published by Pinnacle Group, highlighting the company's progress across the four key pillars of its ESG Framework.
The company's 2022 ESG impact report, covers its achievements in a range of areas, including sustainability, community impact, nurturing its team and being a responsible business. 
Leading successes were found in Pinnacle's 'Protect our Planet' pillar, where there was a 12% year-on-year reduction in tonnes of carbon emitted per employee, and a 583% increase in the number of electric vehicles in its fleet. 
There were also key improvements in its 'People & Culture' area, with a 33% growth in FTE employee numbers and an impressive 141 people undertaking leadership and development training – an increase of 292% from the previous year's figures. 
The report also details areas in which Pinnacle has helped individuals in the communities it serves, recording 192 instances where the company supported residents that had faced financial barriers, and 33 further residents receiving employment training. 
"This is a significant report and one that as a business we are incredibly proud to publish. This is our first ESG impact report and it highlights the significant progress made across our ESG Framework, delivering increased transparency regarding how our community, people and sustainability focused company values permeate throughout our business operations.
"Pinnacle has long recognised the importance of ESG to all stakeholders, including shareholders, employees, clients, suppliers, partners, and the communities where we live and work. I would like to congratulate our teams for all of the actions and progress made in each of these areas illustrated throughout the report."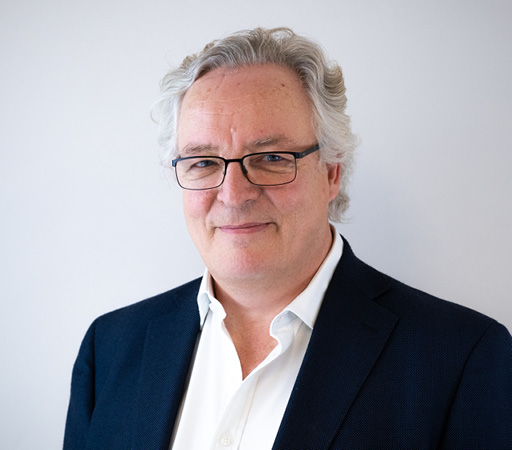 Peregrine Lloyd
Pinnacle Group Chief Executive
Alongside the headline statistics, the report also details Pinnacle's key ongoing initiatives, including responsible procurement of chemical-free cleaning products in collaboration with supplier BUNZL, and the company's partnership with Planet First Energy, a social value enterprise and green energy broker, to help manage its transition to green energy.
"Over the last year, our teams have worked tirelessly to ensure that the key pillars of our ESG Framework are delivered upon. There is a real feeling of collective responsibility across the business, and this is crucial in ensuring that we can continue to deliver great service to the communities we serve while remaining a responsible and ethical business."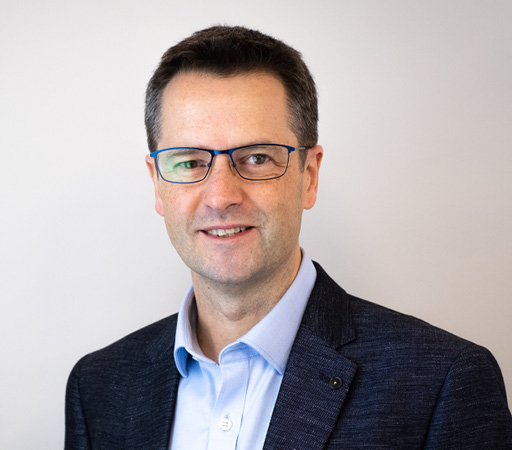 Paul de Kock
Head of Projects
These initiatives follow on from Pinnacle's 'Plan to Net Zero', which was released earlier this year and last year and detailed how the business is approaching achieving carbon net zero across all emissions by 2035. 
Pinnacle Group Sets Path to Reach Net Zero Targets
An ambitious 'Plan to Net Zero' report has been published by Pinnacle Group, which announces its blueprint for achieving Net Zero on direct emissions in 2025 and total emissions in 2035.
Several sustainable operational and service refinements – for the business and its roster of private and public sector clients, across buildings and facilities, utilities, residential and commercial property management – have already resulted in significant carbon reductions.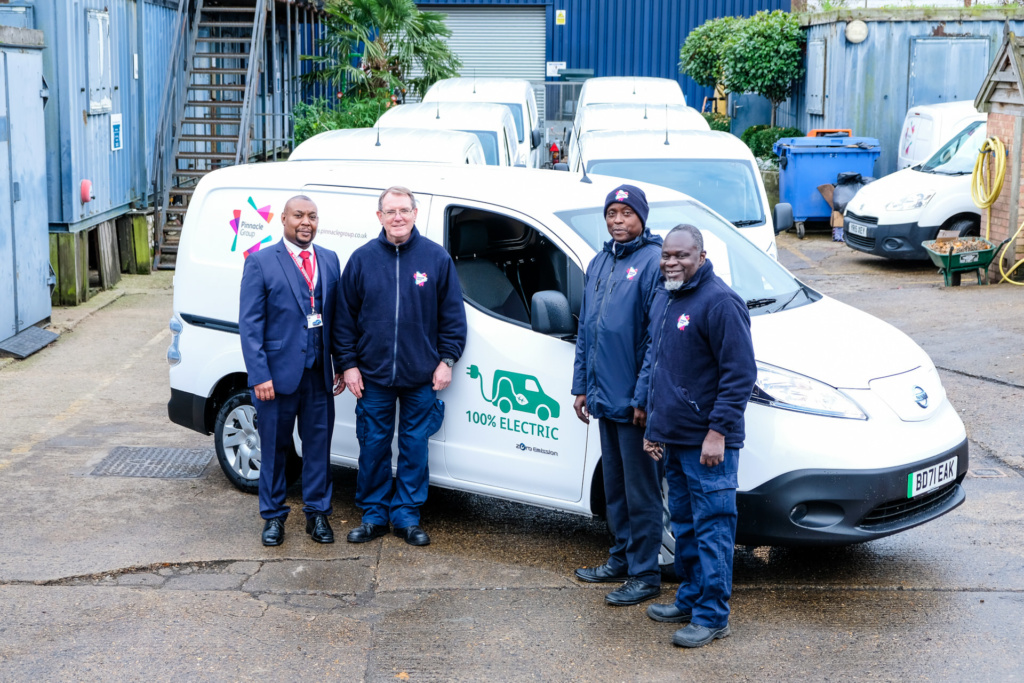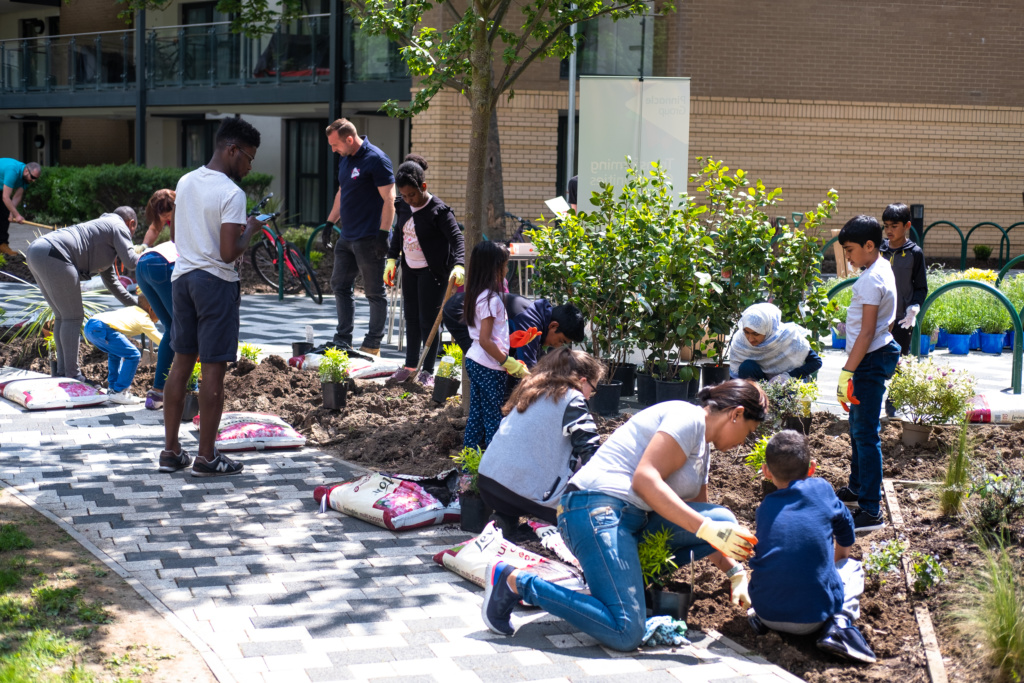 By introducing changes such as downsizing offices to promote hybrid working and a partnership with sustainability expert Greenstone to record emissions more accurately, Pinnacle has seen a reduction of 21% on tonnes of CO2 emitted per £1m of revenue – a drop of seven per cent year-on-year. This has been achieved despite Pinnacle increasing its revenue by 43% since its 2020 baseline, representing a 25% year-on-year growth.
Paul de Kock, Head of Projects at Pinnacle Group, said: "Our Plan to Net Zero is an important step for the business. It takes accountability not just for our own carbon emissions, but also for reducing the environmental impact of our private and public sector clients, as well as our dedicated partners throughout our supply chains.
"We're already making great progress toward our short-term goal of Net Zero in our own direct emissions in 2025, and we are moving closer to reducing our indirect Scope 3 impact in line with our long-term 2035 target."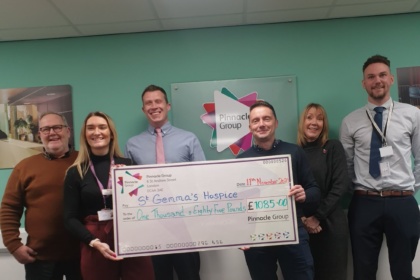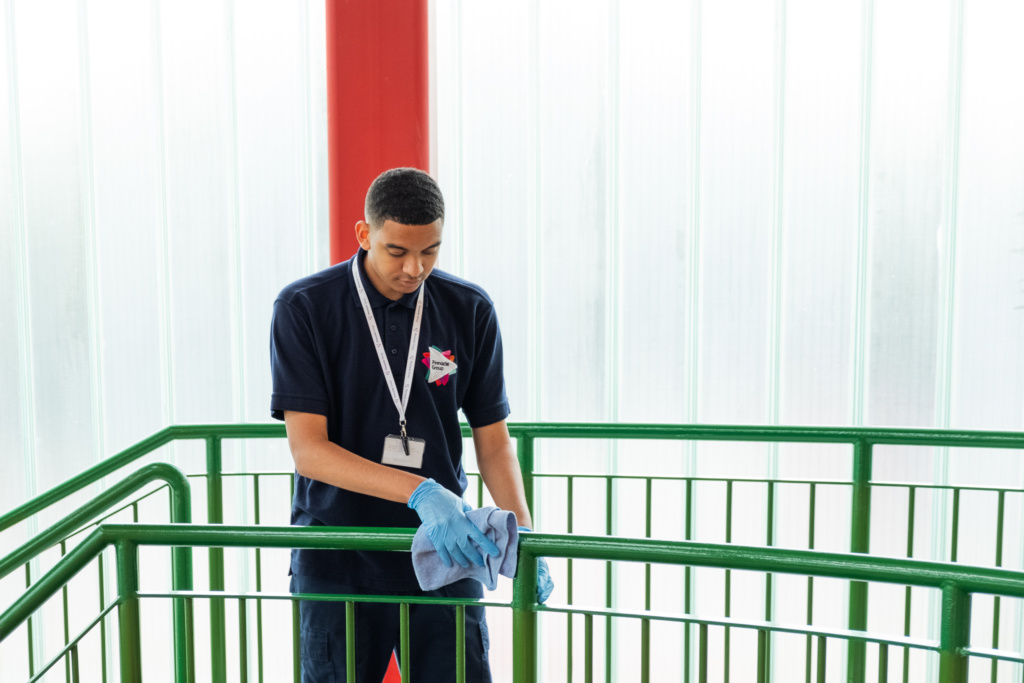 Ongoing initiatives in Pinnacle's plan include a responsible cleaning procurement policy to end the use of environmentally harmful substances in collaboration with supplier BUNZL. Pinnacle is switching its fleet to electric and hybrid vehicles – 41 of which have already been upgraded. Also, a partnership has been struck with Planet First Energy, a social value enterprise and green energy broker, to manage Pinnacle's transition to green energy.
To date, the operational changes have led to a 38% reduction in Pinnacle's Scope 1 – its direct greenhouse gas emissions from its own sources – and an 82% decrease in Scope 2, covering direct emissions from purchased electricity or heat.
This has been achieved despite Pinnacle's acquisition of two operational businesses and a major contract win, leading to significant increases in the company's numbers of full-time employees and fleet.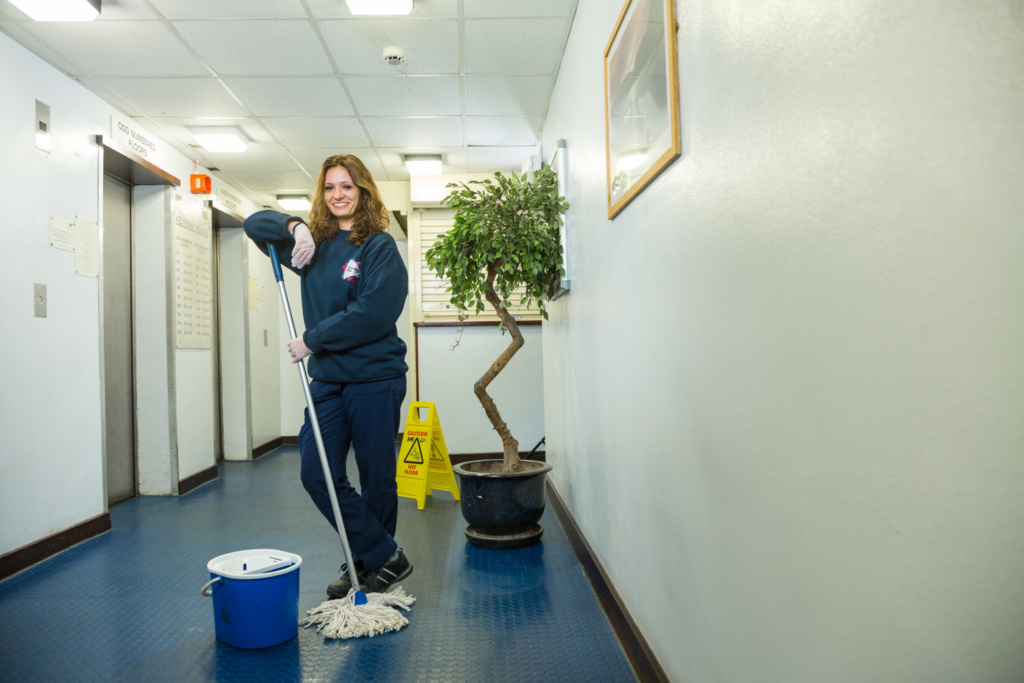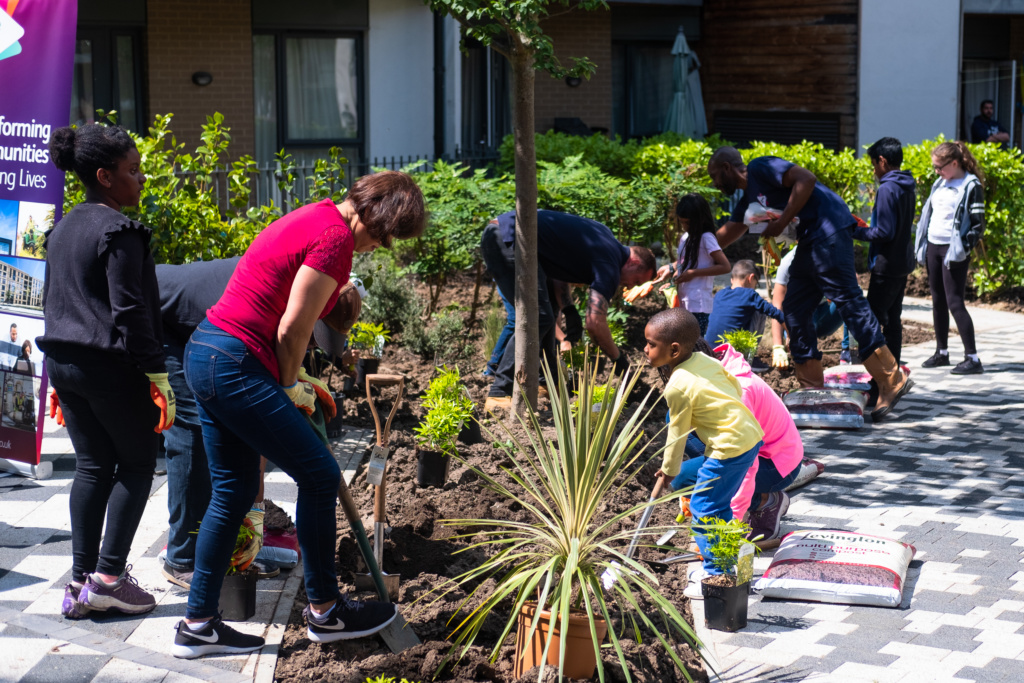 Peregrine Lloyd, Group Chief Executive at Pinnacle Group, said: "At Pinnacle, we're dedicated to delivering services that make a positive difference to people's lives. We believe our responsibility to communities across the UK includes protecting our environment and ensuring we leave our planet in the best possible shape for future generations. It is a responsibility we take seriously and one which drives our operations, partnerships and strategy forwards to ensure we deliver on our commitment to Net Zero."
The Plan to Net Zero follows on from Pinnacle's Carbon Reduction Plan announced earlier this year, which set the parameters for the company's approach to achieving Net Zero and ensuring it aligned with the internationally recognised Science Based Targets.
For more information about Pinnacle Group and to download Plan to Net Zero, visit here.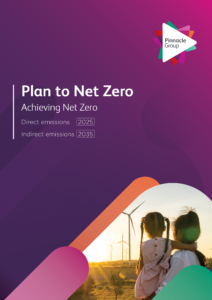 Pinnacle Group's Commitment to Quality Recognised with International Standard
In recognition of its dedicated quality management of community-led services, Pinnacle Group has once again been awarded the world's most recognised Quality Management System (QMS) standard - ISO9001:2015.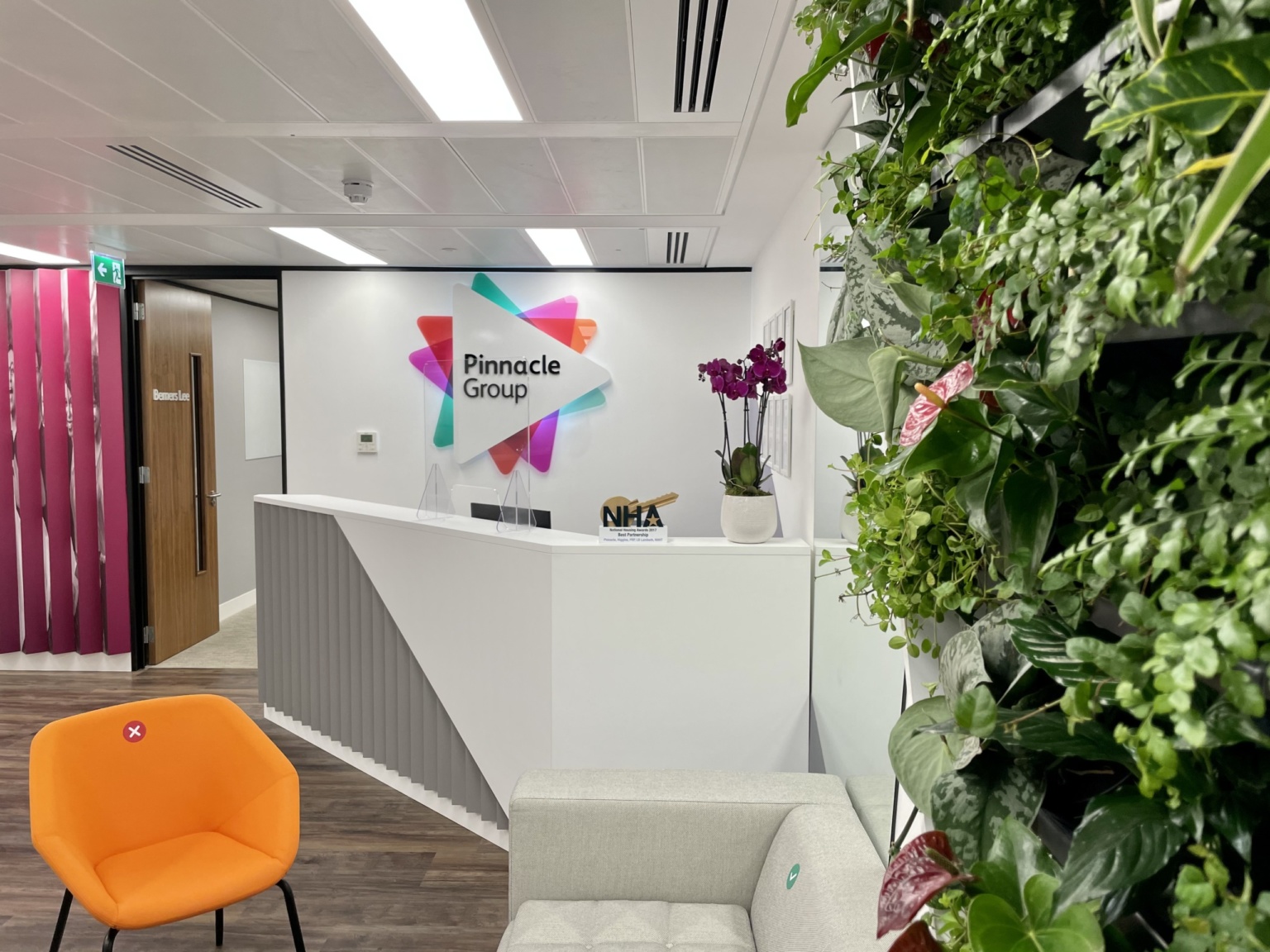 First receiving the accreditation in 2008 and every year subsequently, this year is the first time that Pinnacle has been awarded the standard via a UKAS accreditation body, British Assessment Bureau (BAB). The decision to use the UK's highest governing body when it comes to accreditations builds on Pinnacle's commitment to excellence and holds the business to a higher auditing standard.
Leon Simpson, Quality Manager at Pinnacle Group, said: "Everyone at Pinnacle is extremely proud to be recognised with this latest ISO9001:2015 UKAS accreditation for QMS. The certification followed a comprehensive audit and evaluation under UKAS, showing our commitment to quality assurance. Having a consistent and regulated approach to auditing is a central element in our quest to deliver service excellence and feeds into our pledges and values to protect our planet, our people, make community impact and be a responsible business.  
"In choosing the UKAS standard, we help reflect the demand for accredited services from departments and policymakers across all areas of government and the public sector, as well as further strengthening our ties to clients in this sector."
BAB's feedback on Pinnacle's QMS earmarked its structure, which reflected the operational processes and procedures documented in the British Management System (BMS) manual.
Management at Pinnacle were also commended for their commitment to the development and implementation of the QMS, noting how it was compatible with the strategic direction and the context of the organisation.
Pinnacle Power Pioneers New Heat Maintenance Technician Apprenticeship
A first of its kind Heat Maintenance Technician Apprenticeship is being led by Pinnacle Power, part of Pinnacle Group. The new 36-month apprenticeship aims to support the UK's journey to net zero, building on the sustainable energy expertise that Pinnacle provides its private and public sector commercial and residential property clients. 
Initial approval for the Heat Maintenance Technician Apprenticeship has been given by Institute for Apprenticeships and Technical Education (IFATE). Full curriculum details, funding levels and partnerships with local colleges are all being finalised by the Trailblazer group, which includes industry leading organisations in the heat network industry, including EQUANS, Uniper, E.ON, SSE, Metropolitan, FairHeat, Vattenfall and Vital Energi.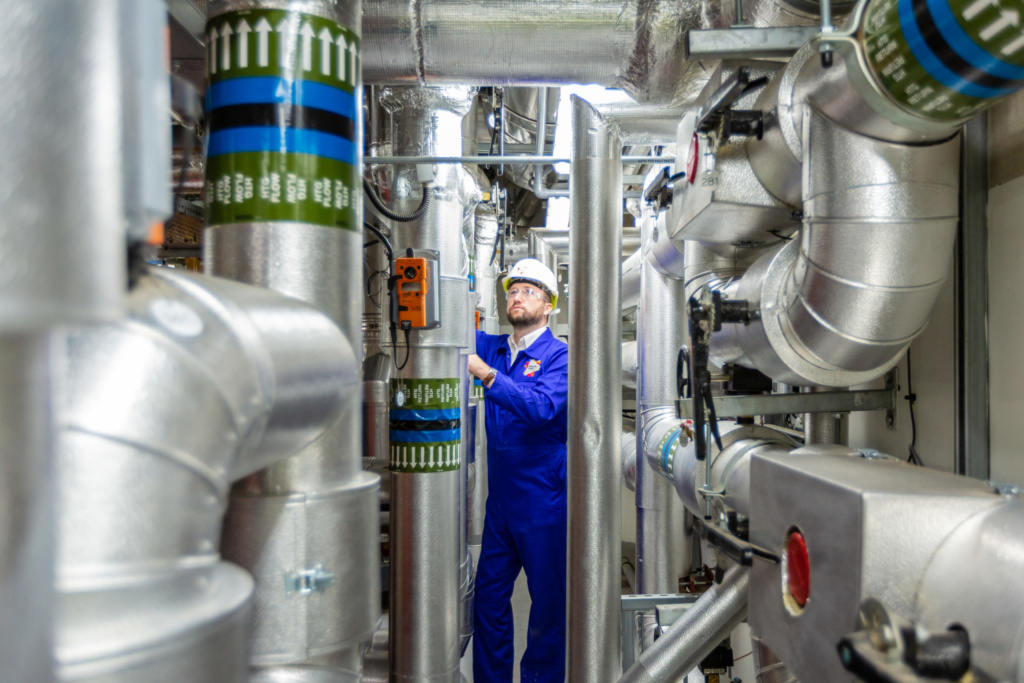 The group are hoping to have a final submission to the IFATE by winter this year with roll out of the apprenticeship in 2023.
Toby Powell, Pinnacle Power's Head of Operations and Chair of the Trailblazer Group, is focusing on the successful roll-out of the apprenticeship programme. 
Toby said: "To reduce carbon emissions and meet sustainability targets, there is a rapid roll out of heat networks across the country. To meet the needs of this growing industry, we are looking to encourage new talent, provide structured learning and a rewarding career to those that wish to join us at this exciting time. At Pinnacle Power, we have a responsibility to design, build, operate, maintain and provide customer services that deliver sustainable heating to thousands of properties and commercial businesses across the country."
The apprenticeship will be open to those over the age of 16 and will focus on a core or Science Technology Engineering and Math (STEM) foundation module, including mechanical, electrical and controls principles. This core module will be complemented with options to specialise in Heat Interface Units (HIUs), Low Temperature Hot Water (LTHW) distribution systems, or heat generation plant and equipment. 
Toby added: "We are proud to be progressing these apprenticeships and see it as a crucial way to future-proof our team. It also feeds into our purpose as a company that gives back to communities by providing employment and training opportunities."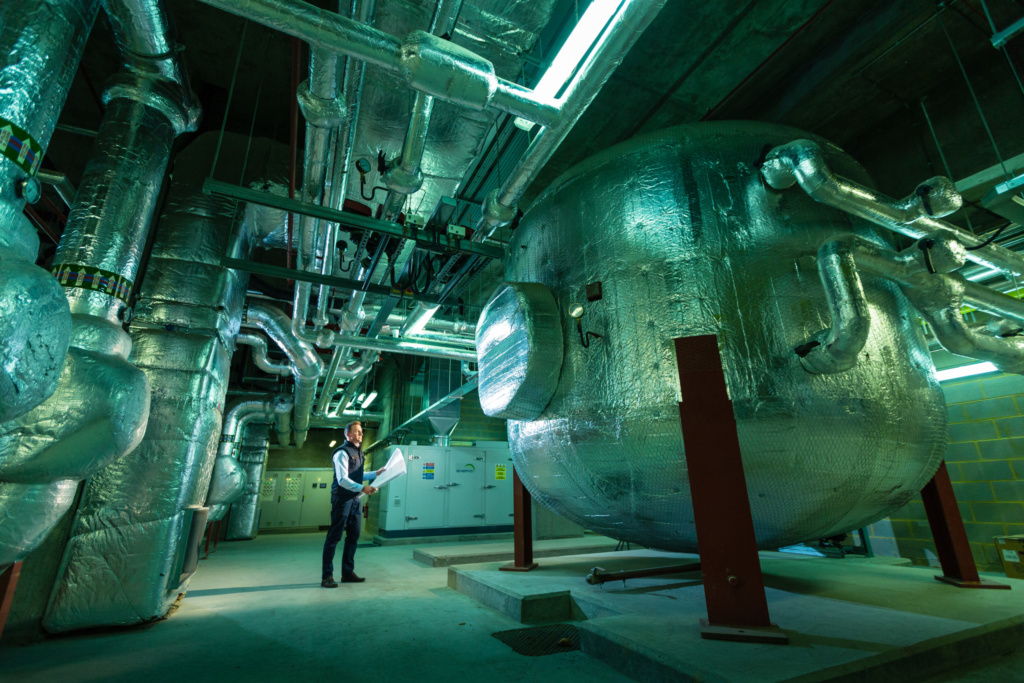 Heat networks, which are distribution systems that can take heat from a central single source to heat a network of properties, form an important part of the government's 2050 Net Zero strategy. This is because the energy they provide can be supplied by a range of low carbon heating sources, removing the need for individual high carbon heating systems, such as gas boilers. 
For more information about the Heat Network Maintenance Technician Apprenticeship programme, and how to get involved, please contact: [email protected].
Pinnacle Group finalises integration of Orchard and Shipman brand.
The integration of housing specialists, Orchard & Shipman (O&S) Group, into Pinnacle Group has entered its second phase. This means that as of 1st June 2022, O&S Group now operates under the Pinnacle Group brand, replacing all O&S Group branding.
Pinnacle Group acquired O&S Group in late 2021, to support Pinnacle's geographic expansion and service capability growth. Since then, the integration of the two businesses has been steadily underway. As well as the change to the branding, this latest phase of the acquisition will simultaneously see the O&S Group social media channels and website cease - apart from O&S Homes (one of our regulated Registered Providers of Affordable Housing), which will still have a page on the Pinnacle Group website.
Peregrine Lloyd, chief executive of Pinnacle Group, said:
"We're pleased to be taking the final integration steps as part of our exciting acquisition of O&S Group. The integration of branding, social channels and website within the Pinnacle Group brand is an important part of our plan to deliver our vision together as one provider. We look forward to growing from strength to strength together."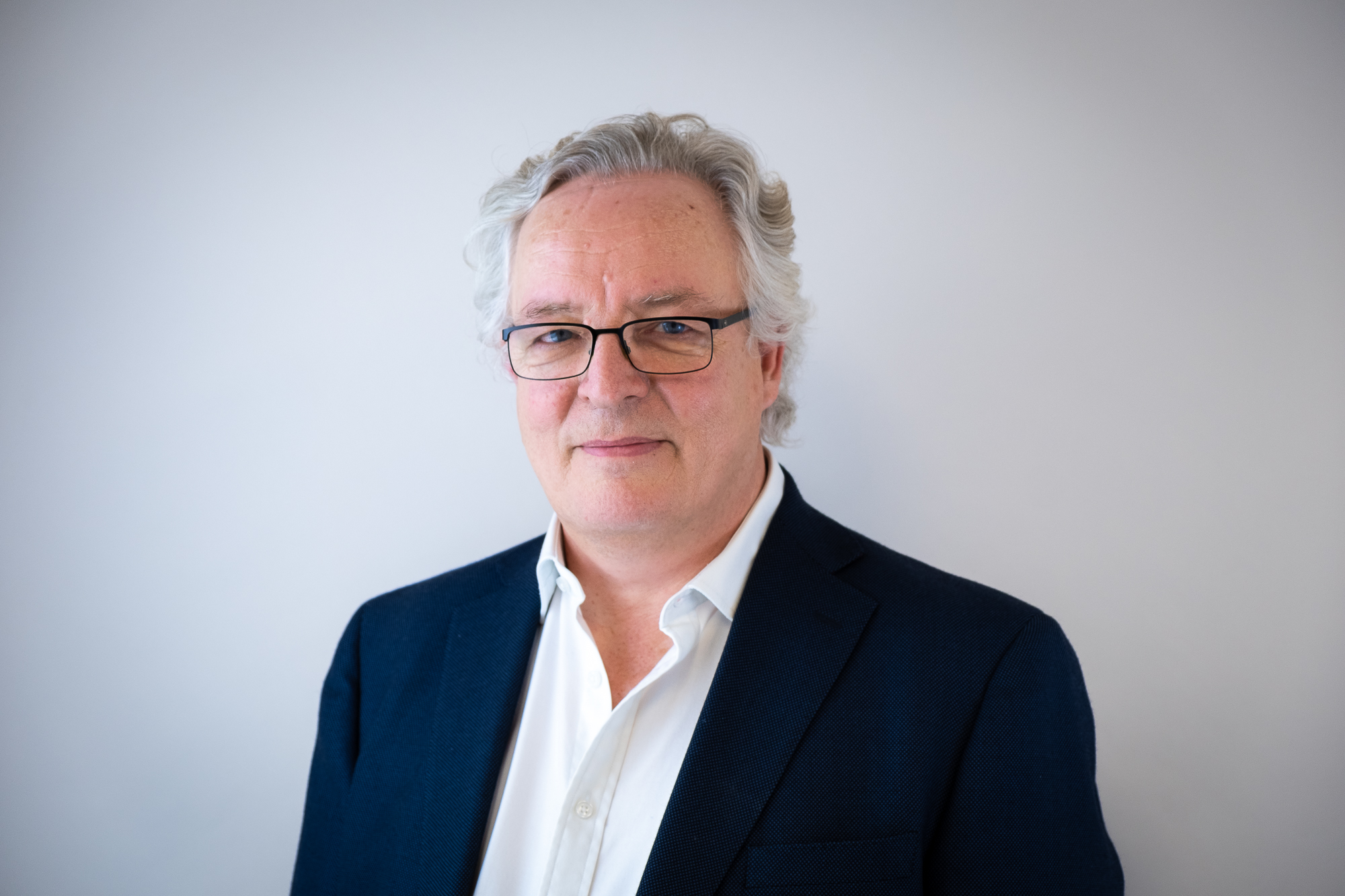 Peregrine Lloyd
Group Chief Executive
Pinnacle embarks on landmark £141m MOD accommodation services contract
TODAY marks the official start of Pinnacle Group's £141M contract to deliver National Accommodation Management Services (NAMS) for 49,000 Service Family Accommodation (SFA) homes across the UK, on behalf of the Defence Infrastructure Organisation (DIO). The high-quality customer services will be delivered by a specialist division – known as Pinnacle Service Families. The contract is for seven years, with an option to extend for up to three years.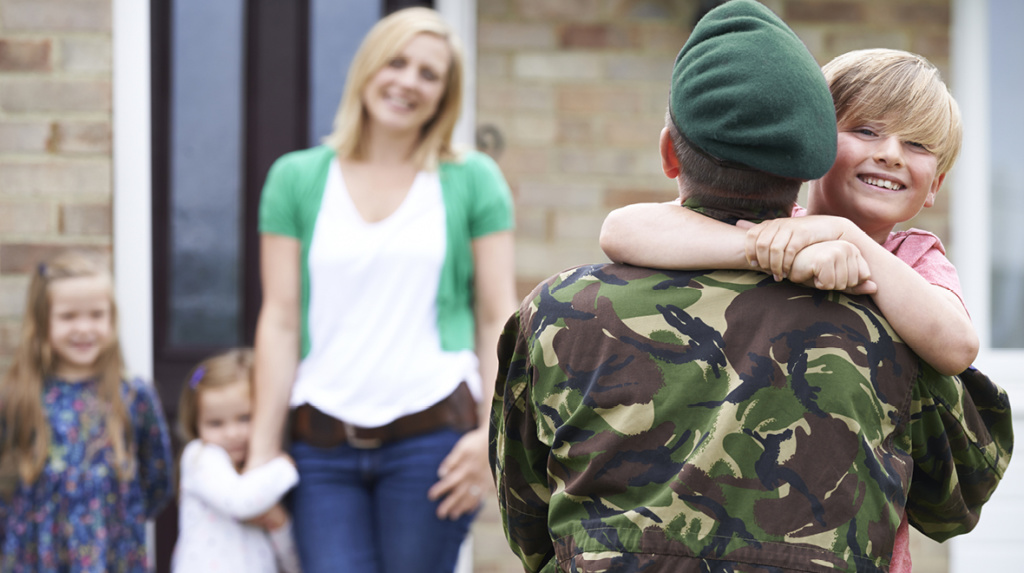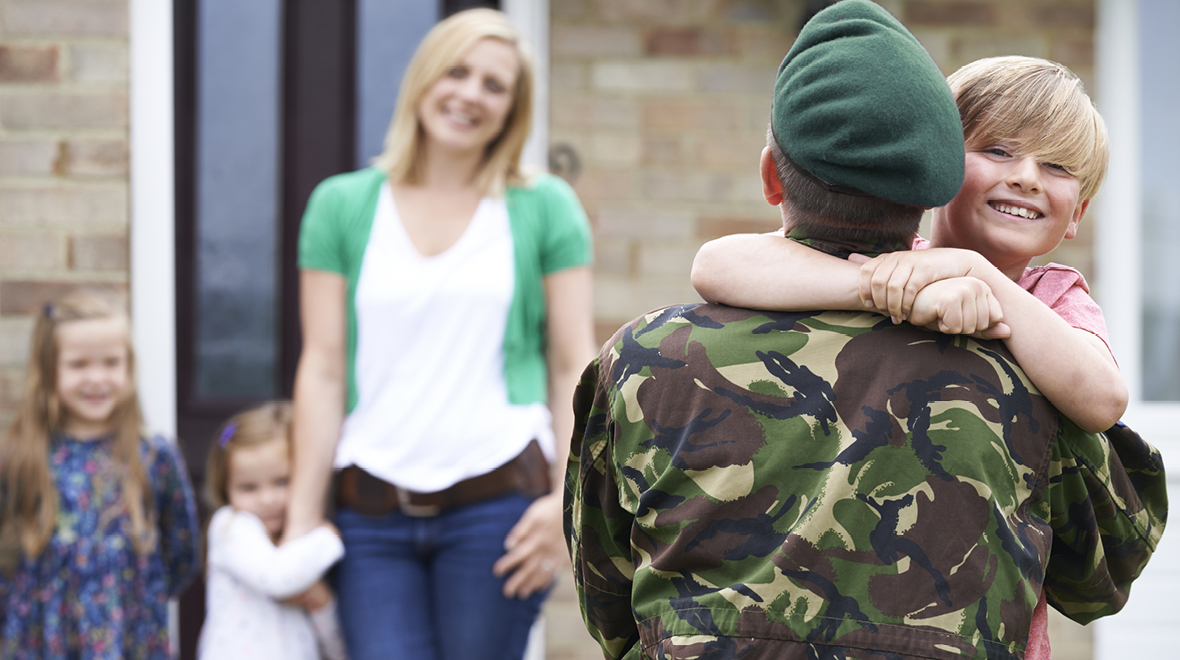 The landmark NAMS contract, which was awarded to Pinnacle Group in 2021 due, in recognition of its extensive housing services expertise, is now operational. As of 1 April 2022, Service Personnel and their families will benefit from an enhanced customer journey and experience. Whether moving in or out of properties, raising a repair, or planning scheduled housing maintenance, the customer-facing Pinnacle Service Families team is now the dedicated single point of contact for all Service families' housing management needs.
The go live also marks the start of a new partnership with Sopra Steria as the digital partner, supported by Shared Services Connected Ltd (SSCL), which is providing its contact centre expertise to Pinnacle Group.
Throughout the process of mobilsation and contract start, Pinnacle has worked closely with DIO and the Regional Accommodation Management Service (RAMS) partners – Amey and VIVO. Military personnel and their families have been represented by the Service Families Federations to ensure their needs are fully considered when developing the service offer. This includes the modernisation of communication methods, with the introduction of a new digital platform to log requests and receive progress updates.
"This significant and essential contract, designed to improve the way Service families access and receive housing accommodation support and services, has been carefully planned in collaboration with all our delivery partners. We are now proud to be acting as the single point of customer contact and reassurance for the management of 49,000 Service Family Accommodation homes across the UK.
"We understand the importance of high-quality housing services and the impact this has on the wellbeing of Armed Forces personnel and their families. With over 25 years of service delivery experience, we are well positioned to deliver best in class services and are deeply committed to the success of this contract. We have invested substantially in the new National Service Centre in Liverpool, where we will deliver the digital platform designed to integrate all housing management and repair aspects of our work. We will also maintain our focus on customer responsive from our nationwide network of service hubs."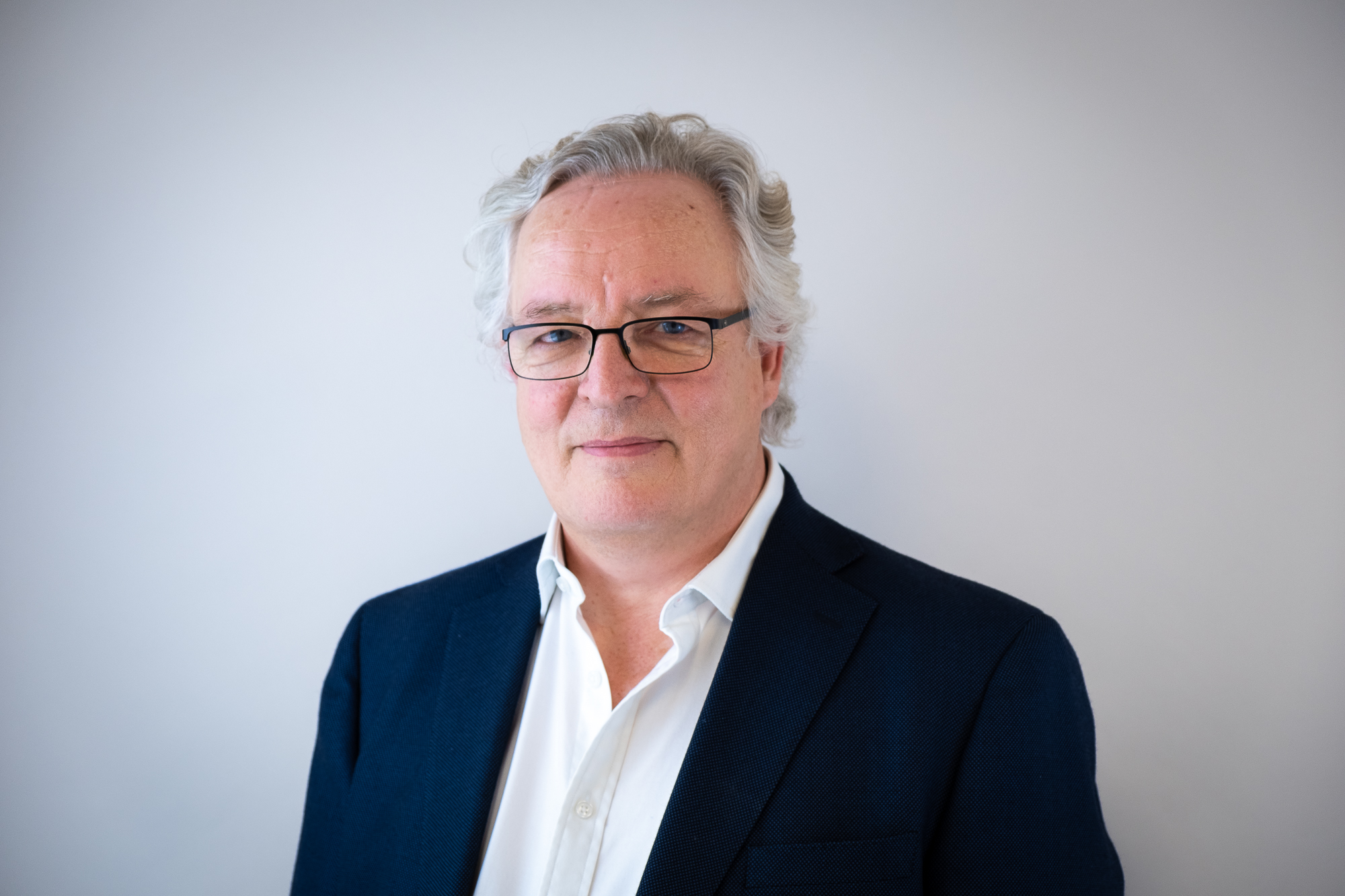 Peregrine Lloyd
Group Chief Executive, Pinnacle Group
"We are excited to launch the new service today which follows months of hard work to mobilise the contract. Over the coming weeks, Service families will begin to see how we are building on our commitment to innovate and modernise, with improvements due to evolve, which will make a big difference to how they access support.
"We have a comprehensive website to keep service families up to date, with new service features being added. We also look forward to working with customers to help shape the service as we move forward."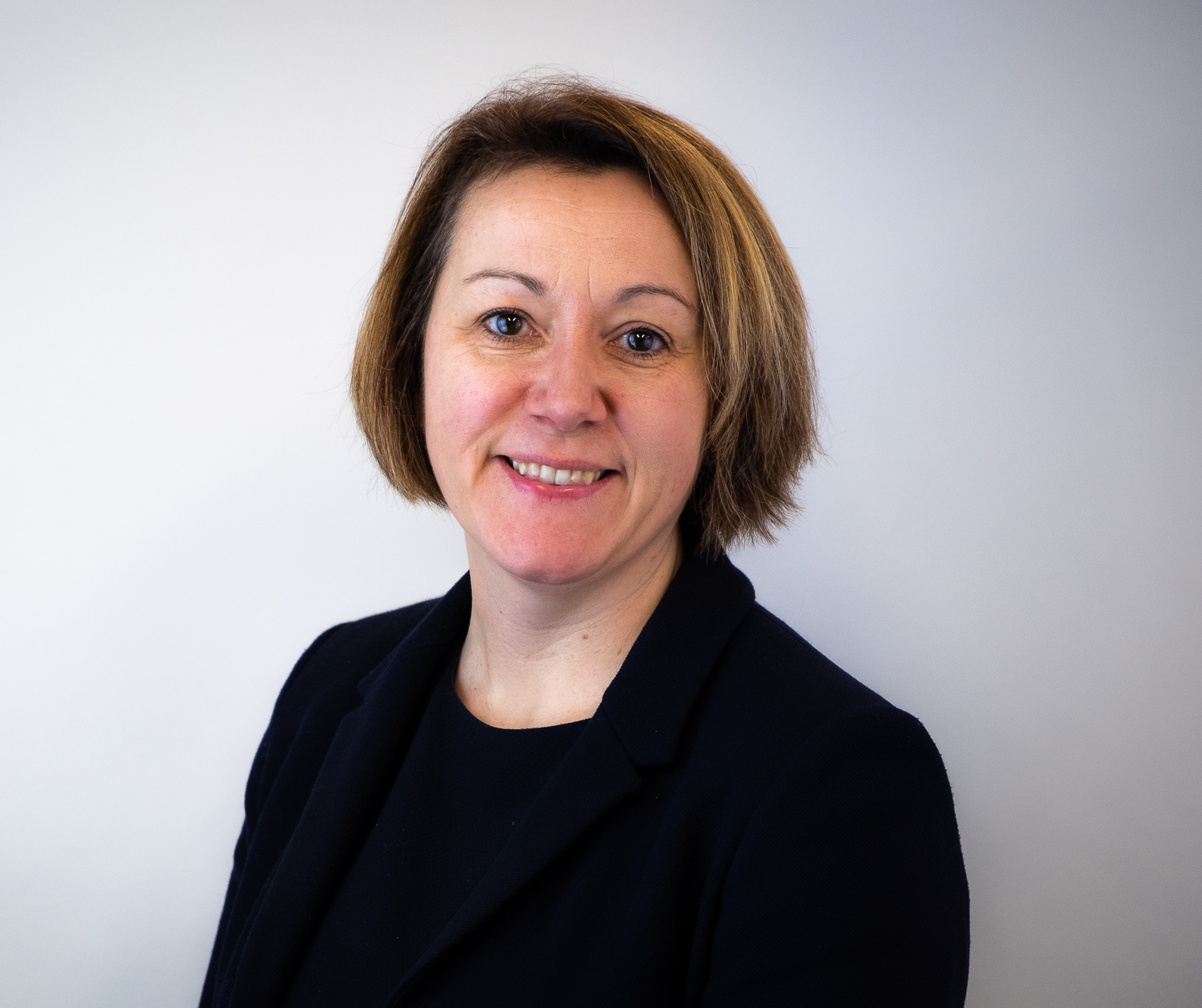 Claire Kober
Managing Director, Homes, Pinnacle Group
"Our Armed Forces and their families have no real choice where they serve, no matter how remote, and when and how frequently they move, so it's vital we ensure their homes are of the right quality and available for them wherever and whenever they are assigned. "Their needs must be at the heart of what we do. "These contracts are designed to be very different. They have been developed with Service Personnel and families firmly in mind to better meet their needs. "Enhancing customer service will be their focus, with clear customer satisfaction targets for suppliers to meet, financial consequences for falling short and incentives to exceed the minimum standards."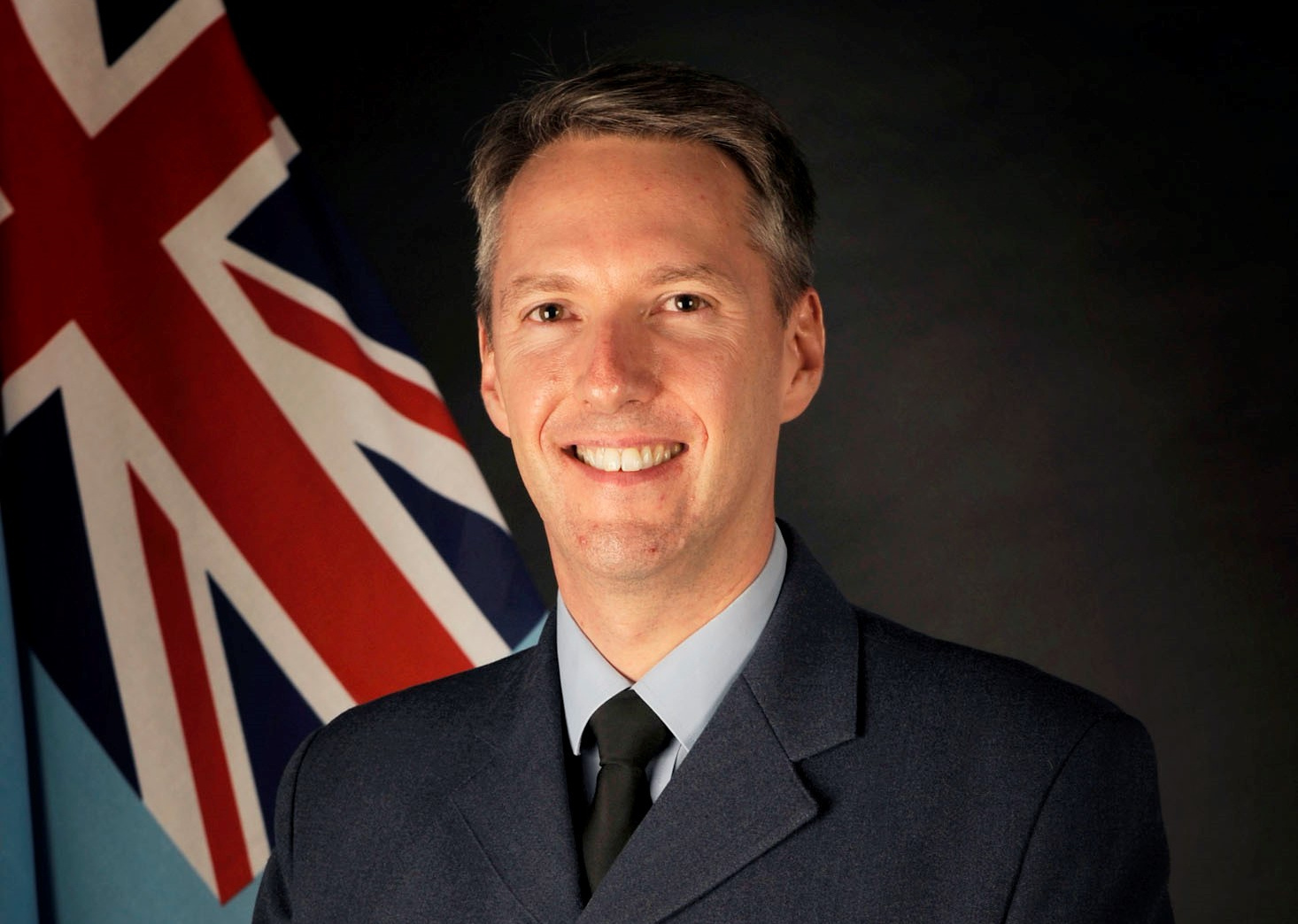 Air Commodore James Savage
Head of Accommodation,
Defence Infrastructure Organisation (DIO)
"We truly value the service of those in the Armed Forces and are dedicated to ensuring they and their families have the best experience possible when managing housing and accommodation. Winning this contract will allow us to do just that; providing military families with more digital touchpoints to enhance their experience of living in service family accommodation, accelerate resolutions and proactively minimise any potential disruption to their lives. "Estate integration is a growing market for Sopra Steria, and we're delighted to have been selected by the MOD to provide data-led insight for improved customer service, proactive intervention, and a 'future of work' style estates transformation as part of its new FDIS contracts."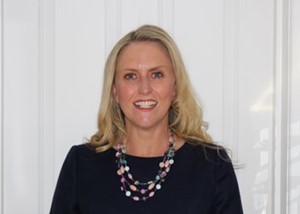 Sue-Ellen Wright
Managing Director, Aerospace, Defence and Security,
Sopra Steria
"I'm delighted that we can support Pinnacle to deliver our award-winning contact centre services to all Armed Forces serving personnel and their families. We not only pride ourselves on our enhanced digital capabilities, expertise, and knowledge in contact centre service delivery, but also on the excellent customer experience we extend to all our customers."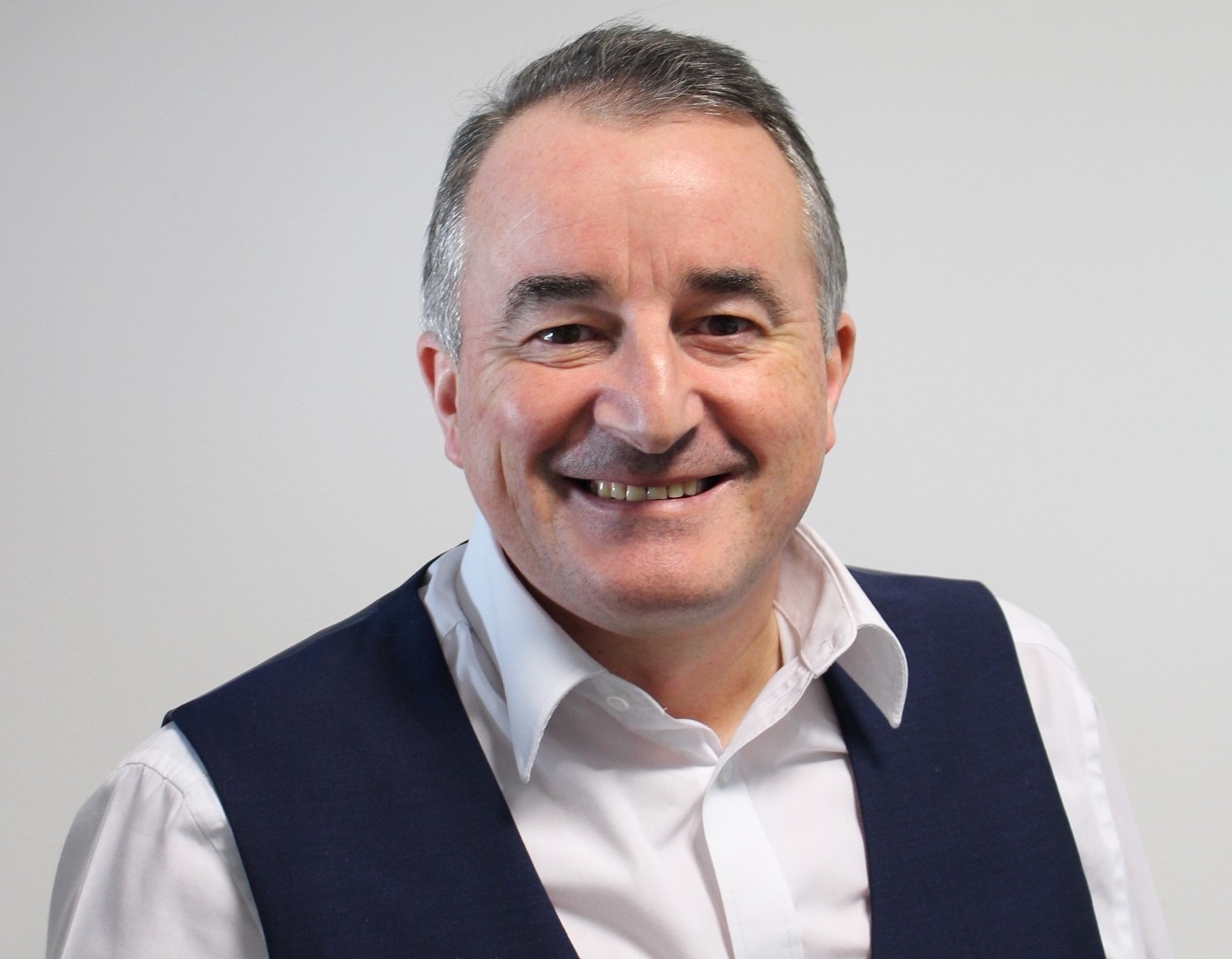 Kenny Morris
Managing Director, SSCL Government