A fantastic new eco classroom space designed and built in SEND school, using cutting-edge technology to create a unique space for students to learn about sustainable living.
The team in Kirklees, where Pinnacle provides total FM services to three Special Educational Needs and Disability (SEND) schools in a 25 year contract on behalf of Kirklees Council, has completed a new standalone eco-building at Castle Hill School.
The SEND school is for students ages 3 to 19, supporting and educating children with complex special needs. This new impressive space will allow for a teaching space that is suitable for students to learn about green objectives and the value of recycling.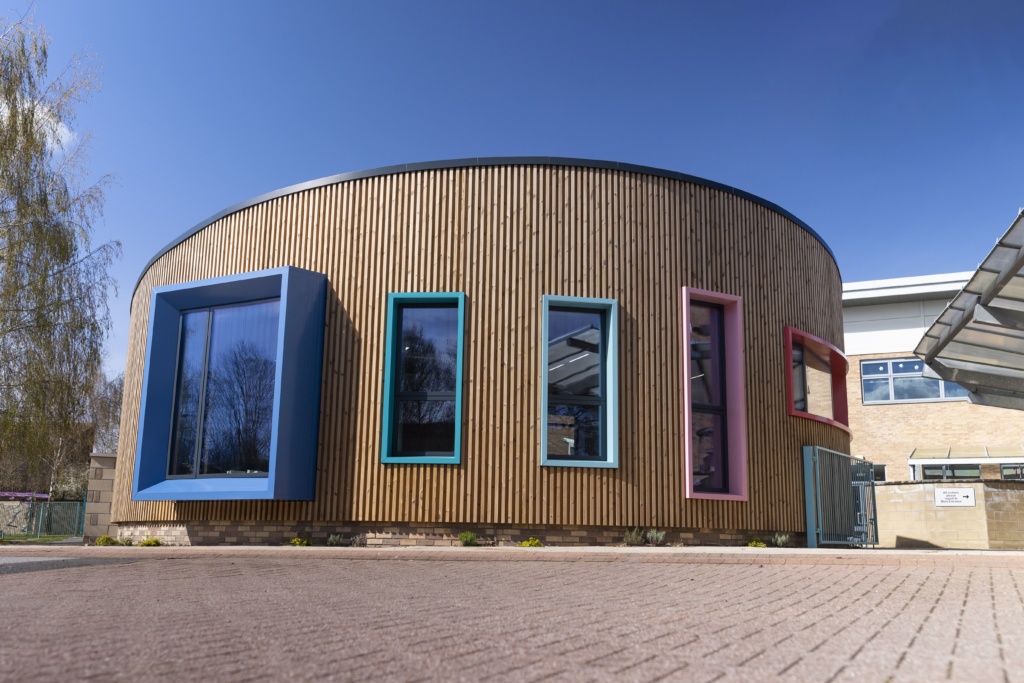 Led by Michael Cooper, Lifecycle and Variation Manager at Pinnacle Group, the collaborative team worked with architects, William Saunders, and specialist builders, BlokBuild, to build the new classroom structure using sustainable modern methods of construction (MMC), environmentally friendly construction techniques.  
The build was designed using a Passivhaus methodology, which is a performance-based set of design criteria which create very low energy buildings. Some of the environmentally friendly features of the new space include; solar panels, a living roof, a heat recovery system, and a unique multi-faceted curved lattice wall with thermal wood cladding. 
The mechanical and electrical installations have been designed to provide an energy-efficient building and to include reducing loads, selecting systems that make the most effective use of ambient energy sources and using efficient equipment and effective control strategies. An integrated design approach has been adopted to ensure that the architectural elements and the engineering systems work effectively together.
Electrical systems installed:
High efficiency LED light fittings with intelligent automatic controls.
Photovoltaic electricity generation.
Mechanical systems installed:
Eco water heater with smart technology giving high energy efficiency.
Electric LST fan heaters with intelligent low energy consuming EC motors.
High efficiency energy recovery ventilation unit with night time summer building heat purge facility.
The building project, which was featured on the latest series of Channel 4's Grand Design, was delivered on time and within budget, with the installation being under two weeks during term-time, without disrupting staff or students at the live SEND school site. The school and the students are delighted with their new classroom space.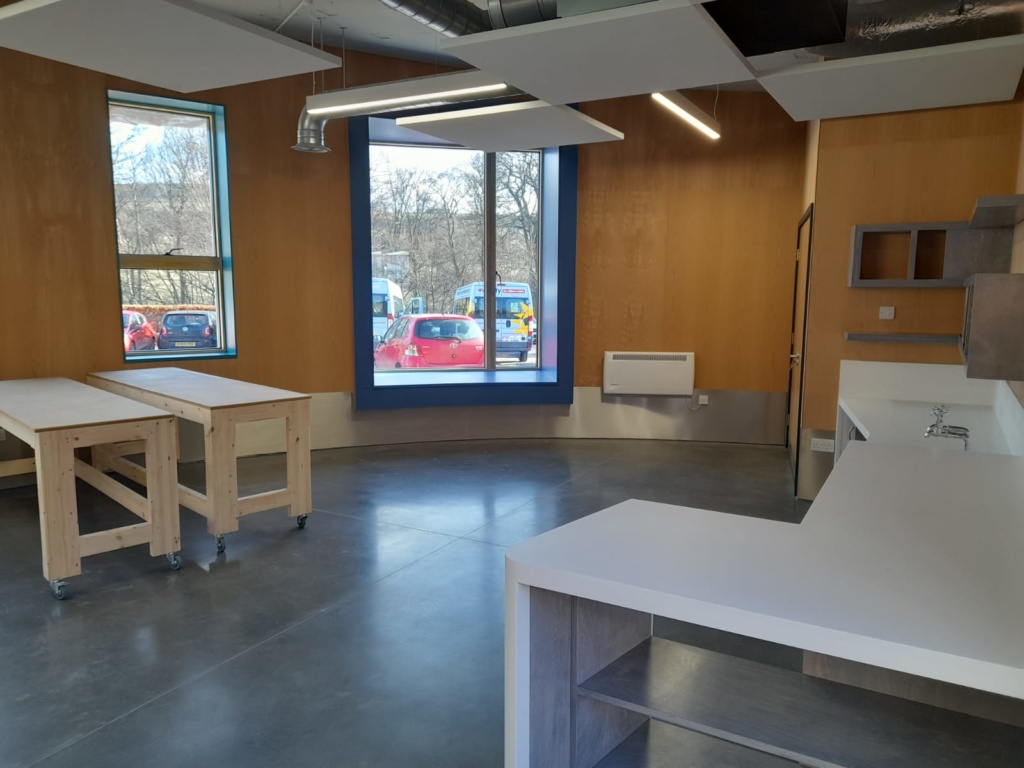 Michael Cooper said of the project, "School are delighted with the completed project, this will be their flagship building proudly situated at the front of the school site, the students are further overjoyed as the building also includes superb views over the ancient Castle Hill monument."
Steve Perren, Principal at Castle Hill School commented, "We are also grateful to Pinnacle for collaborating towards success."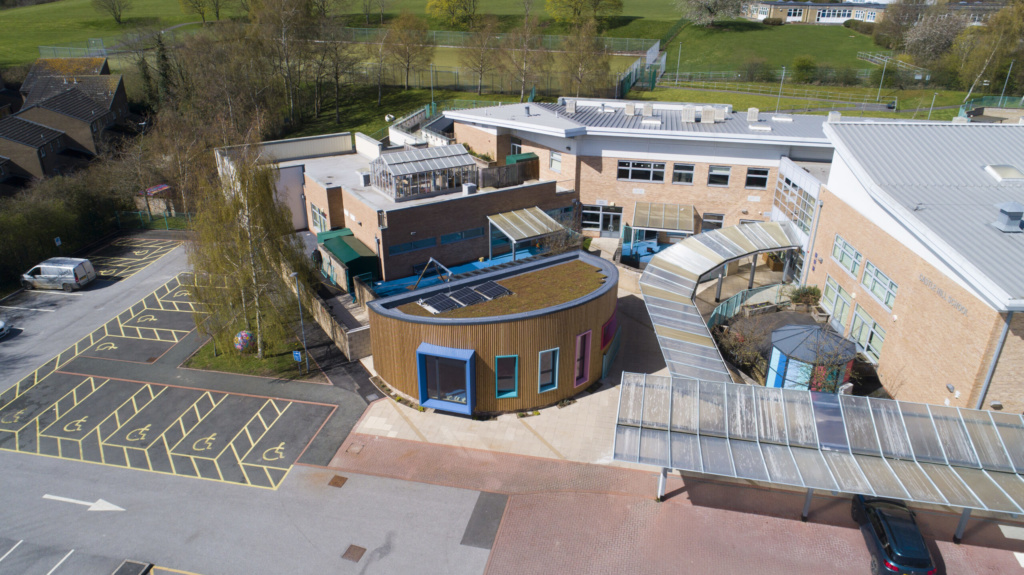 The innovative project has been recently shortlisted for three categories at the Structural Timber Awards for:
Project of the Year
Installer of the Year (Blokbuild)
Product Innovation award (Blokbuild)