Pinnacle Group has been shortlisted for the Institute of Workplace and Facilities Management's (IWFM) COVID-19 Response Award, and we need your vote!
The FM industry has been at the frontline of the nation's effort to combat COVID-19 and protect the public. These awards serve to showcase the best of the workplace and FM profession.
Paul Driver, Business Manager at Pinnacle Group, leads a 'COVID Cleans' team and they have been shortlisted for their work in reopening Lambeth Council's playgrounds and making them COVID-secure using the latest electrostatic technology. 
Pinnacle provides FM services throughout the borough of Lambeth and in response to the current pandemic we ensure that the Council's playgrounds are COVID-secure. COVID-19 forced these playgrounds to close, as part of our society's efforts to tackle this virus. These spaces are key to a child's cognitive, emotional and physical development and their closure impacted both the Lambeth community and local children's wellbeing.
To tackle this challenge, Pinnacle and its specialist teams deployed its specialist COVID cleaning service to 90+ of Lambeth's playgrounds. As a result of this treatment, play surfaces were sterilised and local children could touch and enjoy these spaces.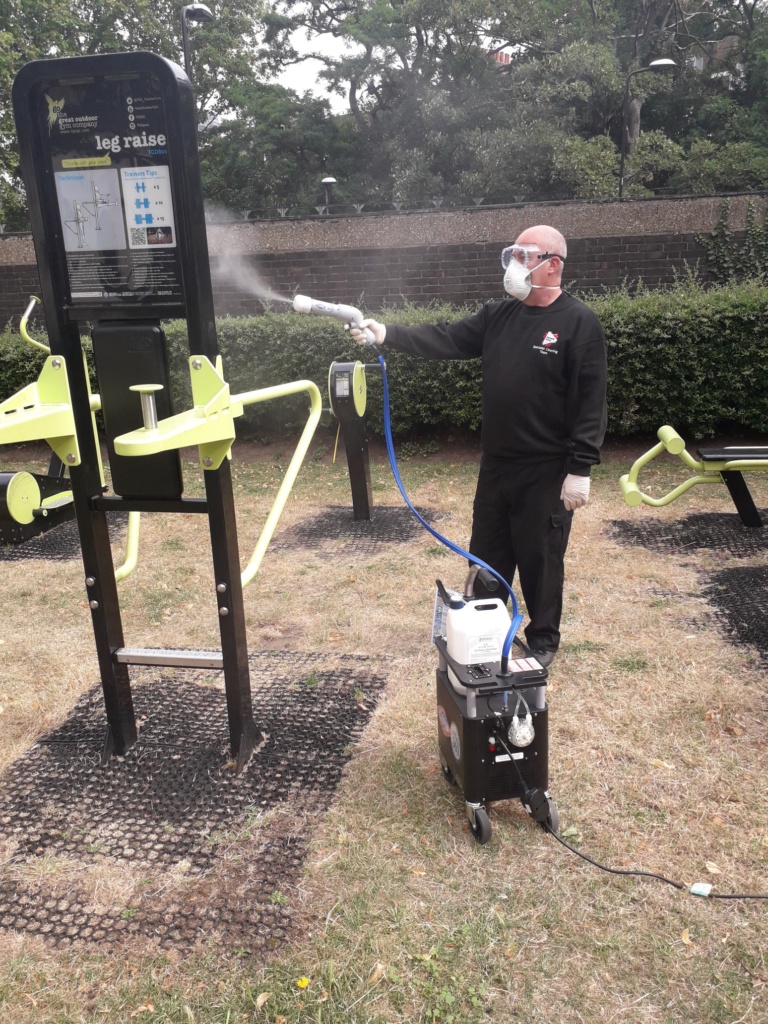 The children of Lambeth now have safe playgrounds and spaces to grow, thrive and be their best, as our society returns to the 'new normal' and continues to tackle COVID-19.
We are proud to be shortlisted, but we need your support to win! 
To vote please click here and select 'COVID Cleans, Pinnacle Group' under the 'COVID-19 Response Award – Supporting the Community' category. 
Voting closes at 5pm on Tuesday 22nd September and the winners will be announced at the virtual awards ceremony on Monday 12nd October.   Please click here to register for the ceremony. 
Good luck to Paul and his team!