Samuel Foxwell – an inspiring 20-year-old Trainee Income Officer in the final stages of completing his Apprenticeship with Pinnacle Group. Read more about his story, in recognition of National Apprenticeship Week 2022, below.
Samuel's backstory 
When Samuel left school with a few GCSEs, he was determined to turn his life around, and pursued a Business Level 3 course whilst re-sitting the GCSEs required at college. Samuel then faced another hurdle when the college was forced to cancel his course due to the pandemic. 
Samuel said: "When my course was cancelled, I started looking on the Government website for Apprenticeships. The Income Officer Apprenticeship stood out to me because, after growing up around social housing myself, I knew how important my role would be."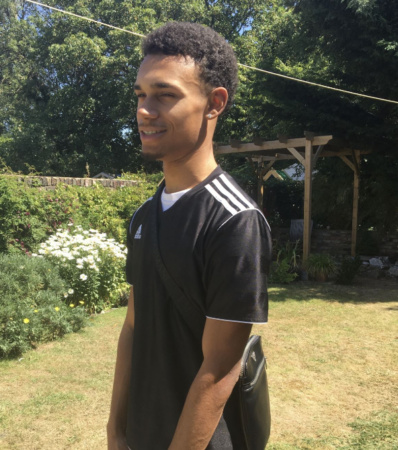 Finding a new opportunity 
In September 2020, Samuel entered an Apprenticeship with Pinnacle Group, and has progressed to the role of Trainee Income Officer.
Samuel, who is based at Pinnacle Group's Brockley office, said: "Some parts of the role can be challenging – as in my day-to-day role, I speak with residents that are struggling to pay their bills. Sometimes, this will mean gathering documents and escalating a case where someone can't make payments for a long period of time. Other times, I'm able to genuinely help a family in need by pointing them to information and resources and help them with applications to receive additional benefits that could really make all the difference. I find this really rewarding." 
Samuel, who supports residents in the Lewisham, is due to complete his course in June 2022. He spends four days working in the office and one day completing coursework each week, which works well for his style of learning:
"I find that the balance with practical experience works best for me – and people forget that everyone has different learning styles. I have good mentors around me that are always on-hand to help, who share their customer service expertise and support me in handling difficult conversations. I'm building some very transferable skills, and the on-the-job learning keeps me engaged. Pinnacle Group has clear values and structure, which has also helped me to progress faster." 
A bright future  
"In the future, I want to continue to develop my skills and advance my position to give back to the community and help more families. My message is, if you're told you can't do something, even if you don't have any GCSE's – don't listen to them and take every opportunity you get to better yourself. My opportunity came in a one-hour interview with Pinnacle Group." 
Alison Wade, Head of Income and Performance at Pinnacle Group said "Samuel demonstrates excellent customer service skills and brings a great energy which puts residents at ease. He will go the extra mile to make sure that residents' needs are met, and we are proud of his progression to date. We see great potential in Samuel, and he is a shining example of how apprenticeships can provide a springboard for growth and opportunity – by offering a unique learning experience which results in a qualification that lasts a lifetime."