Pinnacle Group is delivering on its "Project Electrify" ambitions to roll out an all-electric fleet of service vehicles. Pinnacle looks to transition almost 500 Light Commercial Vehicles (LCVs) from the current diesel-power to all-electric – starting with its first 33 models of the Nissan eNV200.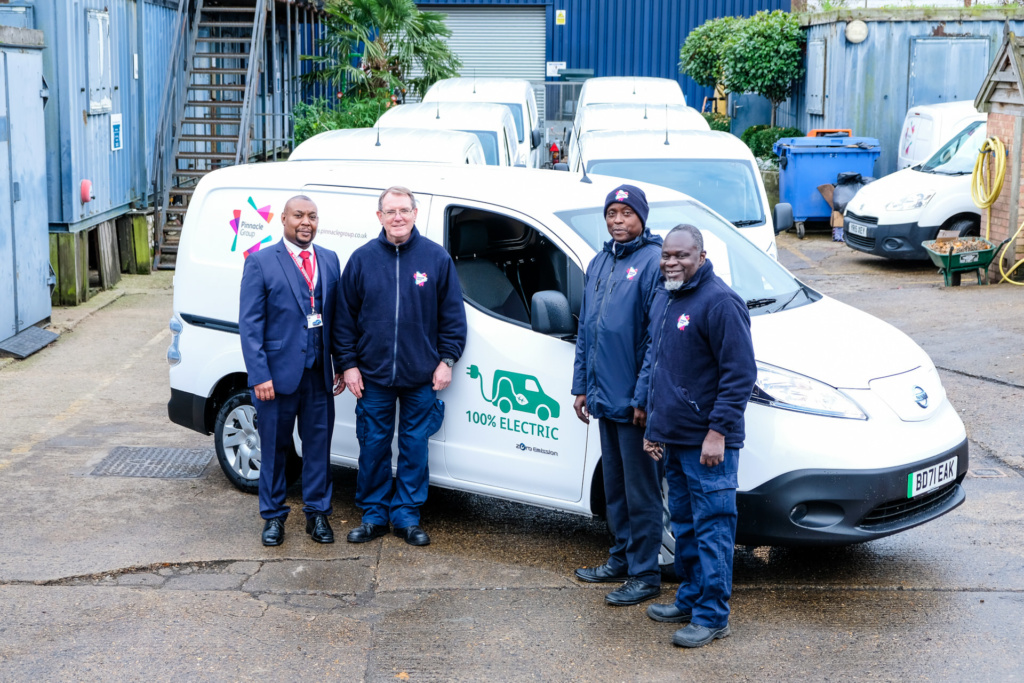 Pinnacle, which has more than 100 locations and 3,000 staff nationally, is accelerating its efforts to build a carbon neutral fleet under its Carbon Net Zero road map. Every vehicle due for renewal or added to the fleet will be considered for an electric vehicle replacement where possible.
Working closely with Fleet Alliance, a national fleet management company, there are also plans for a smaller tranche of Citroen e-Berlingos and electric replacement Light Commercial Vehicles (LCVs) in the new year. The move follows a comprehensive six-month plan to identify the vehicles suitable for electric replacements.
Pinnacle's group procurement manager, Sarah Russell, said: "We are pleased to take the first step as part of our Project Electrify strategy, which has been well-researched and formalised by a dedicated cross-sectional group of colleagues.
"Building on Pinnacle's ESG 'Protect our Planet' commitment, we will now be pressing ahead with the transition ambition in earnest – and we are planning to equip each of our core locations with the required charging infrastructure. This will start with the installation of 10 charging points at Tulse Hill, South London, in the new year."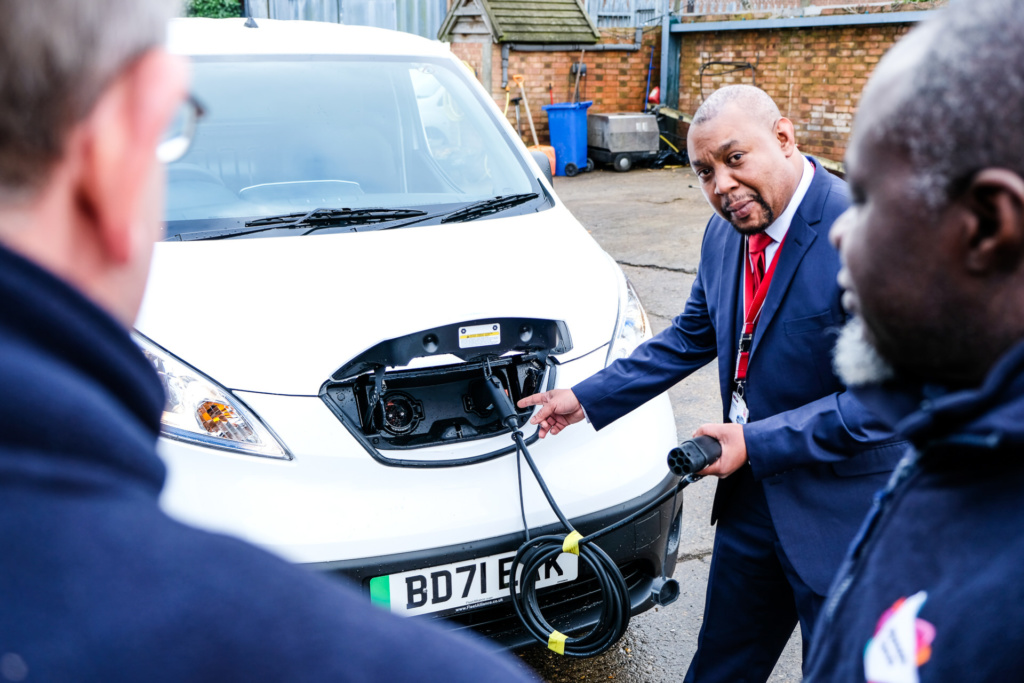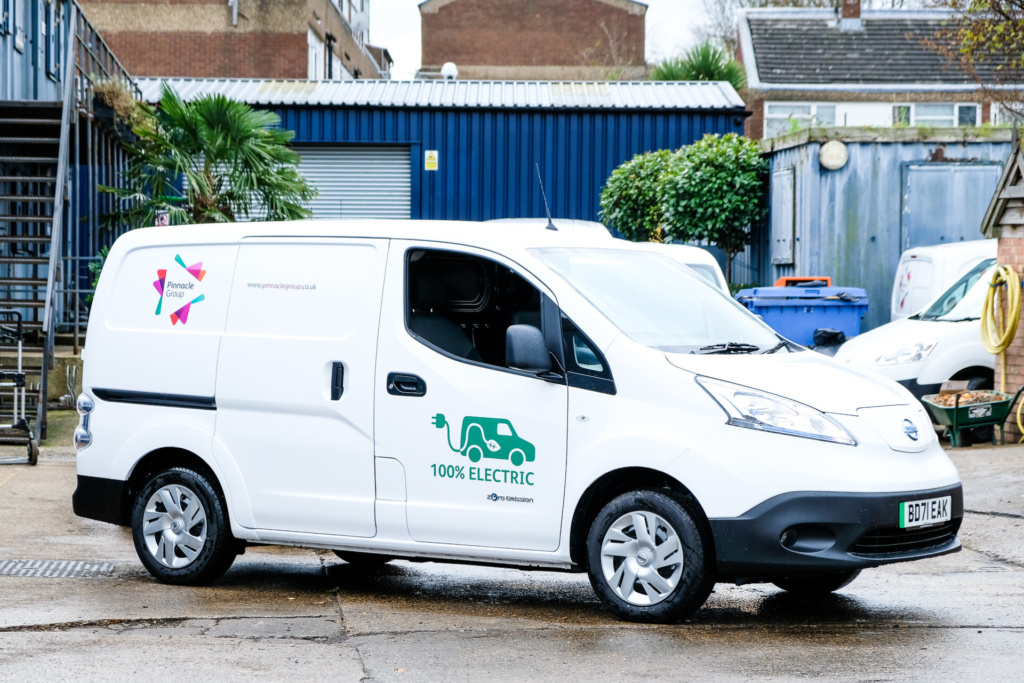 Pinnacle Group has been an outsourced client of Glasgow-based Fleet Alliance since late 2017 and benefits from several services and solutions.
Fleet Alliance CEO, Andy Bruce, commented: "Pinnacle Group is to be applauded for its decision to transition to an all-electric fleet in a structured, disciplined and well thought through manner.
"We will, of course, be with them all the way to ensure that the transition is a complete success and plays a key role in helping them achieve their zero net carbon ambitions."
The vehicles will operate on four year/68,000-mile operating cycle, which will allow Pinnacle to better-record the long-term carbon savings. With full maintenance packages, drivers will be provided with electric charge cards, while those who park their vehicles at home overnight can also opt for home chargers.
Karen Reid, Corporate Sales Manager for Fleet Sales at Nissan, said: ''We are naturally delighted that Pinnacle has chosen Nissan as a partner on its electrification journey. This announcement is a great way to round off an incredible year for e-NV200 in the fleet arena.
''Pinnacle are clearly serious about making a success of their decarbonisation plans and the team there deserve huge credit for their efforts. We wish them every success.''