PINNACLE POWER, part of Pinnacle Group, is proud to have received approval from the Institute for Apprenticeships & Technical Education for a first-of-its-kind Heat Network Maintenance Technician Apprenticeship. By developing this apprenticeship, Pinnacle Power is actively contributing to boosting the next generation of skilled technicians needed as the UK transitions to a greener economy. 
The 36-month apprenticeship is open to those over the age of 16 and will focus on a core Science Technology Engineering & Math (STEM) foundation module, including mechanical, electrical and controls principles, maintenance strategies, as well as safe working practices of heat networks. This core module will be complemented with options to specialise in Heat Interface Units (HIUs), Low Temperature Hot Water (LTHW) distribution systems, or heat generation plant and equipment.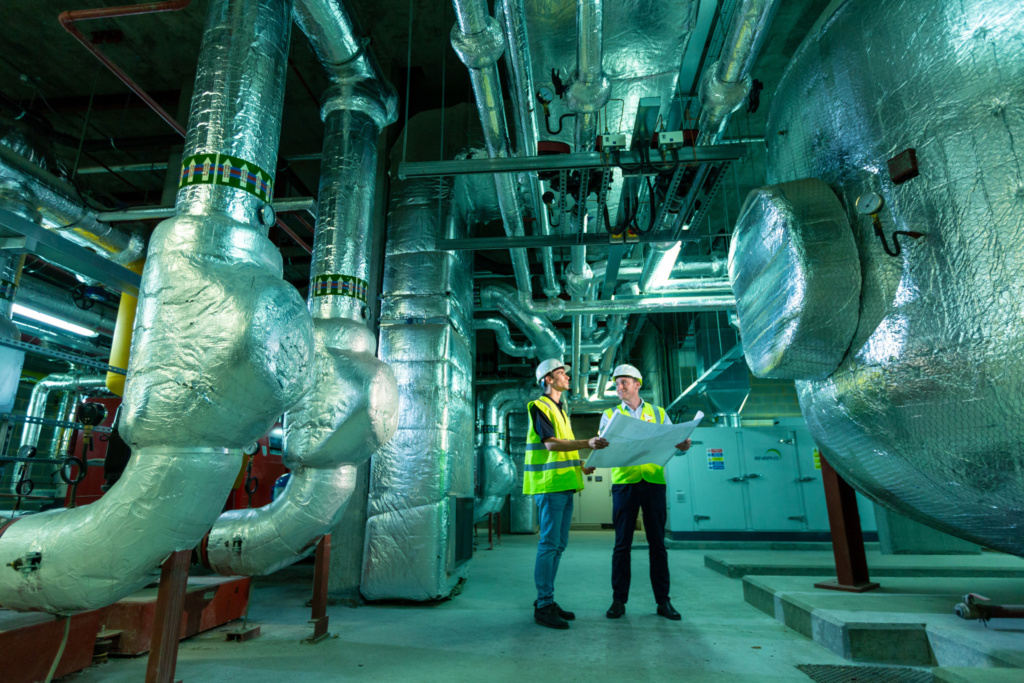 Heat networks, which are distribution systems that can take heat from a central single source to heat a network of properties, form an important part of the government's 2050 Net Zero strategy. This is because the energy they provide can be supplied by a range of low/zero carbon heating sources, and ultimately removes the need for individual high carbon heating systems, such as gas boilers.
As more properties in the future will need to reduce carbon emissions to help meet sustainability targets, heat networks and the professionals who install and service them will also need to increase. This is why over the coming months, Toby Powell, Pinnacle Power's Head of Operations and Chair of the Trailblazer group, will be focusing on the successful roll out the apprenticeship programme.
Toby said: "This is an extremely important initiative that will support the future of heat networks being developed to meet the legally binding targets of NetZero by 2050.

As an industry we are well aware of the current skills gap and I hope that this apprenticeship, alongside other fantastic initiatives being worked on in the sector, will draw in a diverse, new and enthusiastic talent pool to help us drive forward what is expected to be one of the fastest growing sectors in the UK.

I am excited to begin this journey with the Trailblazer group and continue to build the valuable course structure, before rolling it out more widely and connecting with schools and colleges to partner with, which is our ambition to do."
This Trailblazer group will be formed of a team of industry representatives, government representatives and associations, working with the Institute of Apprenticeships and Technical Education.
For more information about the Heat Network Maintenance Technician Apprenticeship programme, please contact: [email protected].