Following the publication of Pinnacle Group's flagship ESG Impact Report, Head of Projects and Governance, Paul de Kock, sat down with FM Director to talk about how stakeholder support and strong data is the key to ESG success.
"ESG (environmental, social and governance) goes way beyond what CSR (corporate social responsibility) was and is. It's business-critical, which is why having a good framework, the right pillars and buy-in from every level of your organisation is key to ensuring it works.
That's the view of Paul de Kock, Head of Projects and Governance at Pinnacle Group. As he discusses Pinnacle's  ESG impact report with FM Director, Paul is frank about the challenges involved in developing and implementing an ESG strategy. He is also clear about the benefits it offers, adding that the significant success Pinnacle is enjoying in this area hinges on quality data and support from stakeholders across the business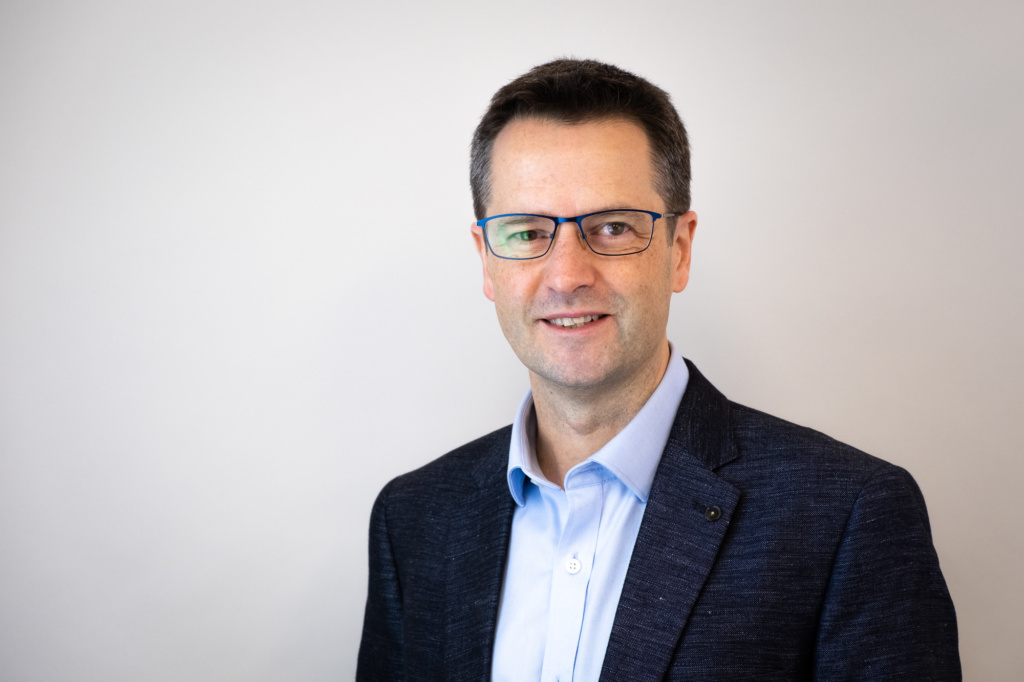 This success is reflected in Pinnacle's ESG first impact report, a comprehensive document for financial year 2022, titled Transforming Communities, Changing Lives. It outlines the organisation's achievements in areas like sustainability, community impact, nurturing its team and being a responsible business, drilling down into the progress it has made across the four pillars of a robust ESG framework.
Notable achievements include a 12% year-on-year reduction in tonnes of carbon emitted per employee (in its Protect our Planet pillar) and a 33% growth in FTE employee numbers (as part of its People and Culture initiative).
While Paul and his team produced an 'ESG Year End Review' for 2021, this document was geared towards establishing the business's ESG framework and setting up working groups.
2022's impact report "tells a story", both about what has been achieved, and how Pinnacle hopes to build on its progress in future.
Paul commented: "It's great when we produce a report like this because we can see that there are one or two areas where we haven't necessarily gone forward, but we also haven't gone backwards. On the whole, we've made some really good strides, and some great achievements over the last year."
Paul adds that the report is enabling Pinnacle, not just to reflect on its progress, but to plan ahead.
"One of the key drivers is about being able to plan strategically for the future, and without a report like this it's difficult to do that," he explains. "Our board has fully embraced it, and is ensuring that all future decisions are based on both the targets we've set ourselves, and the results of the report."
The document has also been well received by clients, strengthening their confidence in Pinnacle and its approach.
Paul comments: "Those that have had the opportunity to read it already have fed back with great positivity, which is obviously quite rewarding – but it also shows that they're very happy with who they've partnered with to deliver their services. We don't just say that we do these things; it proves that we do it for all clients, not just certain clients."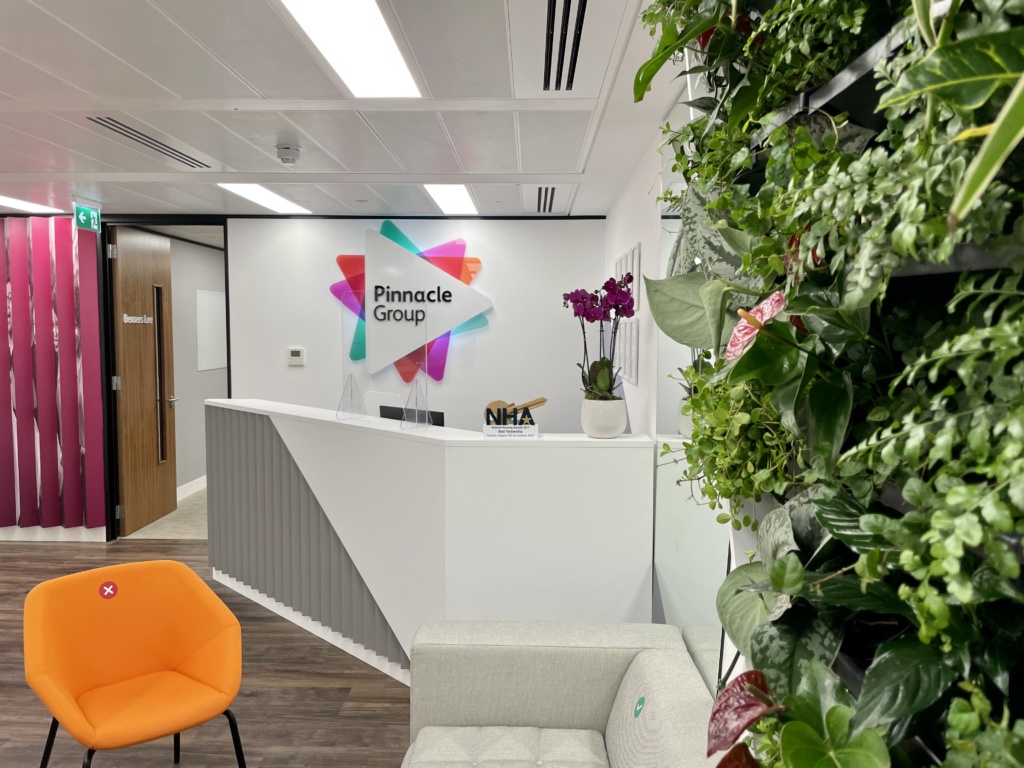 Indeed, while not its primary purpose, the report has already proved to be a valuable marketing tool, and Mr de Kock is quick to acknowledge the commercial significance of ESG.
He says: "ESG has become a huge part of all of our bid submissions. Just three years ago, it might have attracted maybe 5 or 10% weighting in terms of the evaluation and the scoring. We're seeing this is now between 20 and 25%, especially with central and local government. That's because the pressure is on government to ensure that we're all doing our part, particularly when it comes to achieving net zero targets and good corporate governance."
Paul suggests that, without strong evidence and an impact report, it is difficult to substantiate the ESG claims upon which bids often rely.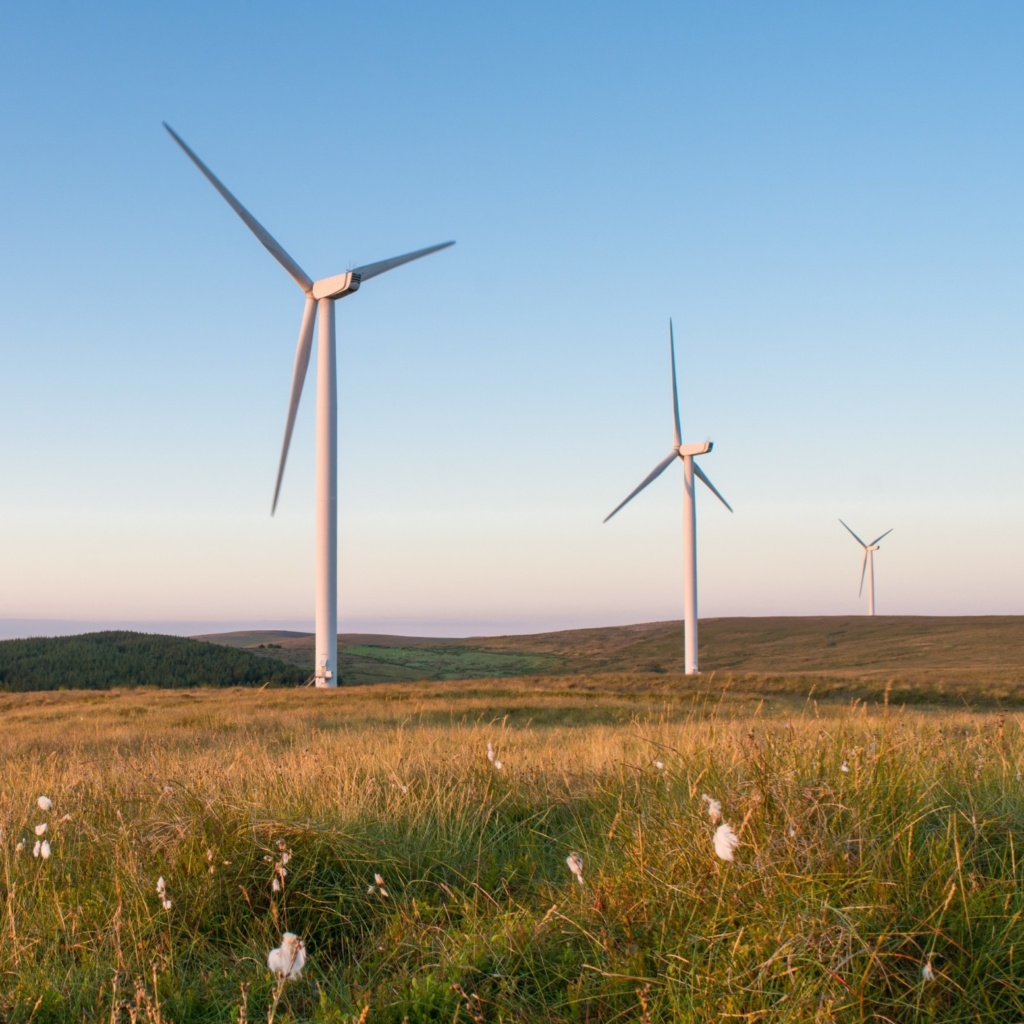 Key to producing such a report, he adds, is good quality data. With this in mind, Pinnacle established its own data analytics team around four years ago – a move that has proved transformative.
"The team has grown, and we've been able to gather an immense amount of data across all spheres of our business," Mr de Kock says. "We use Microsoft Power BI (a specialist software product) to gather, analyse and present this data, and are at a point now where we are comfortable enough to produce statistics, because we've got four years of history – not on all data, but we're continually building on this.
"It ensures that we can produce reports substantiated with good data capturing and analytics."
Paul explains that this data-gathering drive began with Pinnacle's vehicle fleet.
"That was the first major project for our data analytics team," he recalls. "Making sure that our whole fleet had telematics. And once we really started to see the power of the Power BI tool and the data, we rolled that out across the FM business."
Pinnacle uses a second tool, Job Watch, to manage its soft FM services and produce daily workflows. This information is fed straight into Power BI, producing valuable insights.
Paul adds: "We have an ESG dashboard as well, where we're capturing our carbon footprint and all our ESG initiatives. We're capturing the amount of time and money spent on the initiatives we've introduced across the group.
"We've got dashboards for everything – mobile phone usage, the distance people travel every day. It's great to have that information at our fingertips, and now we've got enough data, it's helping us to think strategically about where we need to be going forwards."
While generating data is relatively easy, interpreting it presents more of a challenge. Establishing its own data analytics team has enabled Pinnacle to overcome this particular hurdle.
"It has transformed the way we operate and the way we can interrogate data," Mr de Kock comments. "And as I said, we're continuously rolling this out, especially on the FM side of the business, because there's just so much data you can gather – as long as you've got the tech in place."
This data serves a dual purpose, enabling Pinnacle to better support its FM clients.
Paul adds: "It's about pre-empting asset failure – being proactive about how we maintain the buildings we look after, the client assets. Without data, we can't do that."
Security is key, and he readily acknowledges the importance of processing this data safely and efficiently.
"We need to have the right ESG elements in place, especially when you look at the 'G' in terms of governance," he explains. "Data privacy and data protection are key, and we made sure that we became Cyber Essentials Plus-accredited before going down this road. It's the highest data privacy accreditation you can get.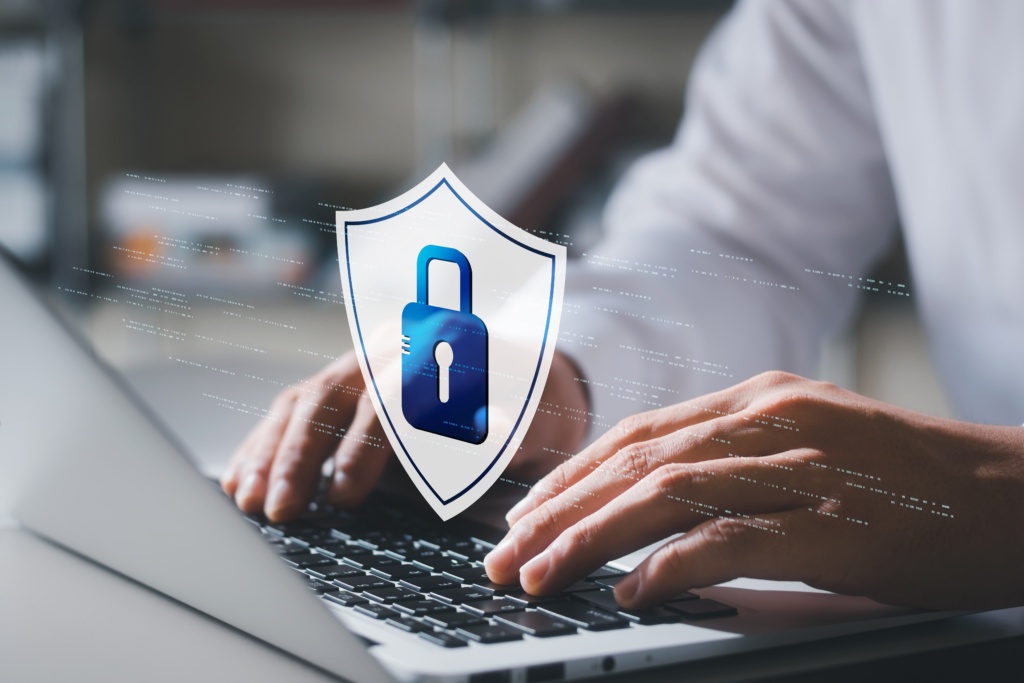 "Now that we've got that in place, our clients know their data is secure. You can't afford for anything to go wrong; it just takes one mistake, and significant data is out there, leading to fines and lost business.
"That's why having those processes and principles in place under each of the four pillars is absolutely critical. And although a lot of companies don't place enough emphasis on governance, for us it's one of the most important elements, because of the impact it could have on any business."
Neither, Paul adds, should businesses underestimate the complexity of ESG, which is more than just an extension of CSR.
"That was exactly my thought at the beginning, before I got involved and entrenched in it," he admits. "I've headed up ESG since 2021, and I learnt very quickly that it is absolutely way beyond what CSR was and is.
"And it's not only for us – it's for our clients, our auditors. Even two years ago, they weren't asking questions about ESG, and now the queries I get are incredibly detailed. It's definitely taking a much higher priority in all spheres of business."
Paul believes that, for smaller companies without adequate resource, implementing ESG measures is a "minefield."
He comments: "You could almost say that CSR is a bit of a tick box exercise, but with ESG, if you don't have the right processes and principles in place, it's not something you can blag.
"You need to be very sure of what you're doing and have dedicated immense time and resource to getting it right for your organisation, which I believe is what Pinnacle has done."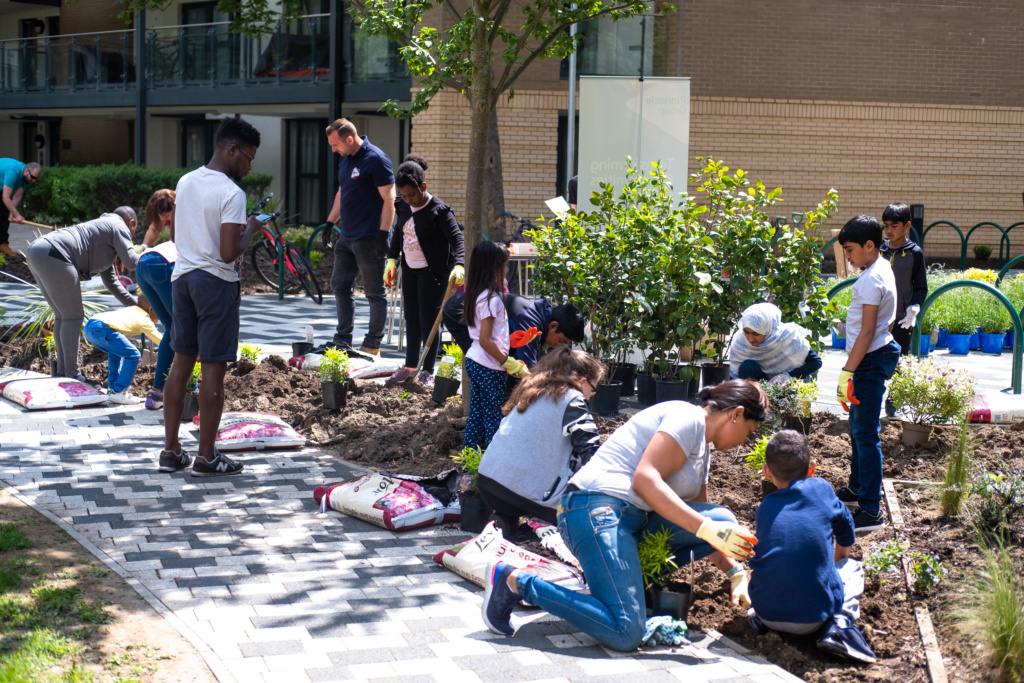 Having embarked on its own ESG journey just two years ago, Pinnacle still has a "long way to go." Nevertheless, it is already enjoying the fruits of its labours, as evidenced by the flagship impact report.
"There's a lot of work still to do, but we've got the framework, and the rest of the journey will hopefully be relatively easy by comparison," Mr de Kock says.
This early success would not have been possible without the support of Pinnacle's senior leadership team.
He adds: "Our CEO and CFO have both had immense input. When we first started, they were fully involved in the quarterly ESG working group sessions, just to get it off the ground and agree on targets, roles and responsibilities.
"They've now taken a step back, but I still update them on everything ESG-related on a monthly basis, to ensure they're up to speed with what we're doing and how we're doing it."
This support means that ESG is now "business as usual", which Paul believes "sends a strong message to everyone."
Indeed, he and his team have secured buy-in from employees across the business, encouraging them to read the report and engage with Pinnacle's ESG efforts via a dedicated intranet page.
"To ensure that our workforce understands the impact report and embeds ESG into their daily activities and the operational side of the business, we are in the process of identifying ESG champions," Mr de Kock adds. "It was something we started about six months ago, slowly at first to ensure the process worked and we got the right level of buy-in.
"We've trialled it on a few contracts, and will be rolling it out across the wider group. We've got good evidence that proves how well it works, and the buy-in from clients has also been positive."
These champions will help Pinnacle's workforce to understand its ESG goals, as well as supporting clients without their own people or processes in place. While Mr de Kock and his team initially considered rewarding individuals for their efforts, they have found that "doing the right thing" is incentive enough.
"There's the opportunity for recognition through our Pinnacle Awards, but the response has generally been 'this is something I want to get involved with because I believe in it'," he says.
Despite the positive response from employees and clients alike, creating Pinnacle's first ESG impact report was not without challenges.
Paul adds: "Producing a report like this is never easy, because so many people need to be involved in reviewing and analysing the statistics. We also need to ensure there's a story to tell – we don't want to just produce a report that isn't substantiated by good examples and working practices.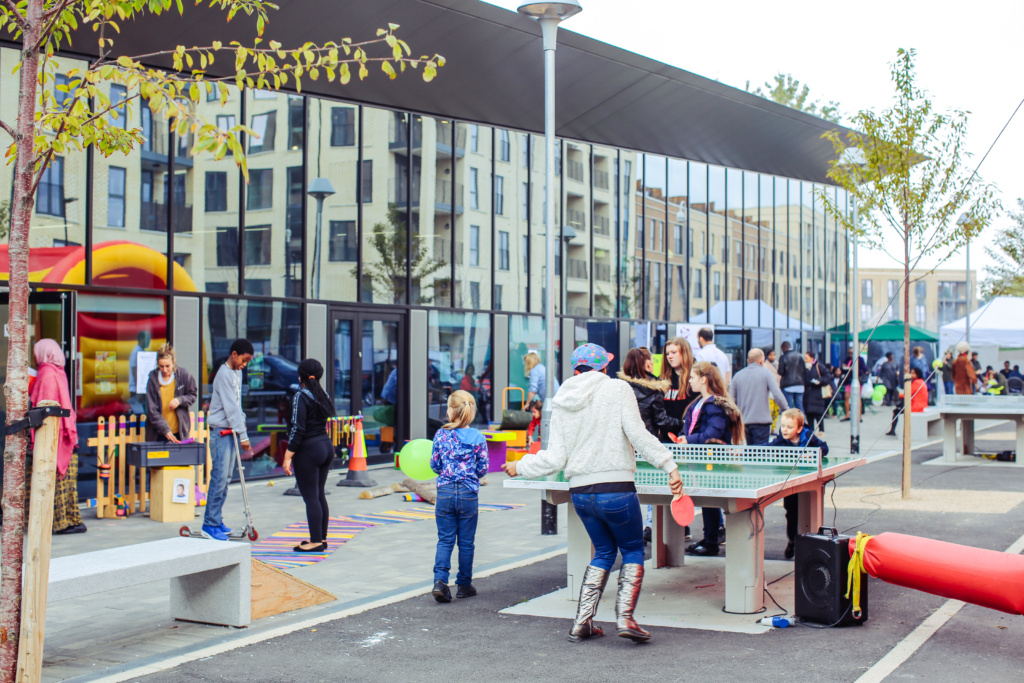 "So it was very much a collaborative effort, and it took some time to get the bones in place, as well as really identifying the message we wanted to convey."
Guaranteeing that the report contained the right balance of information, statistics and evidence was key, as was ensuring that it was a "worthwhile read."
"Our marketing team worked for many hours to get the presentation right, ensuring that it reads easily and flows nicely," he remembers.
The result was a report that, despite taking longer to compile than anticipated, is an "interesting read for anyone who picks it up".
With these foundations in place, Paul expects the production of Pinnacle's second impact report to be quicker and easier.
"But we will need to keep it fresh and relevant," he adds. "We don't want to just update a few words and statistics every year; the images need to be different, the statistics need to be new, and the stories too."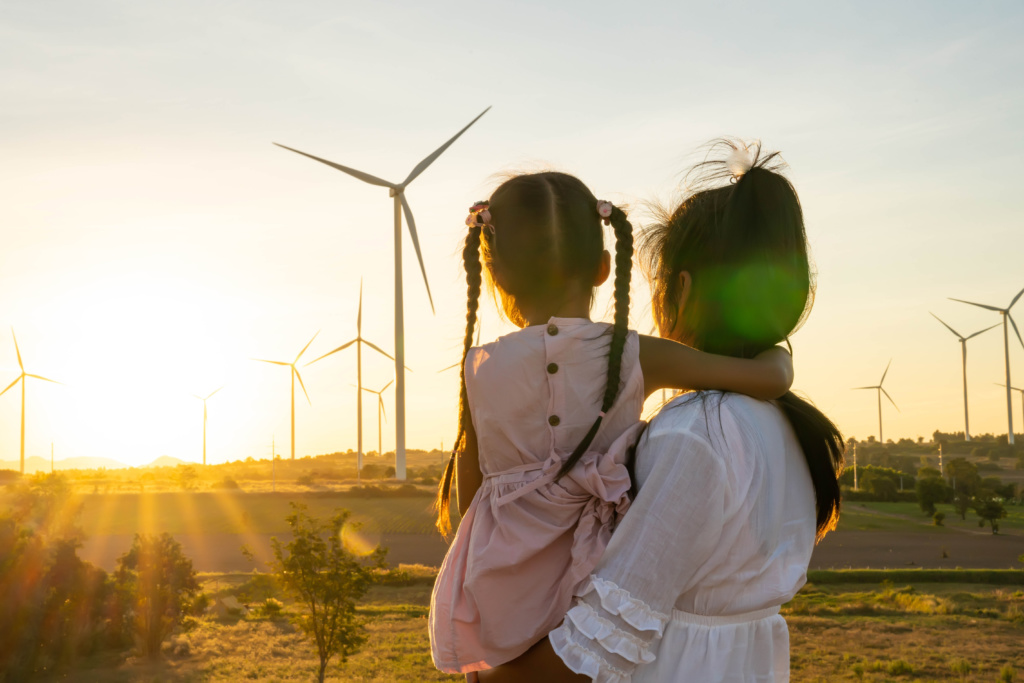 According to Paul, future reports must highlight, not just Pinnacle's achievements, but the areas in which progress is required.
"If we've failed on something we committed to the year before, we need to state that as well," he says. "We need to be open about what we're doing, and hopefully if we do fail to achieve something, there will be a very good reason for it.
"We're a growing business, and things change – what we say today might not be relevant tomorrow. But as long as we explain it, there's no reason to hide any of that."
Some developments – the energy crisis, for example – are impossible to predict. In these instances, Paul adds, it's about saying "nobody could change that, but this is the effect it had, and here's what we learned."
Indeed, reacting quickly to change is a priority for Pinnacle, which was a "very different organisation" when Paul joined in 2005. He believes that this ability to adapt – underpinned by the right processes and board support – has been key to its success.
While adaptability has helped Pinnacle to achieve sustainable growth, five core values (respect, involve, trust, challenge and deliver excellence) define its culture.
"As a minimum, we discuss these values with employees on a quarterly basis," says Mr de Kock. "We have a lot of information available, and regular communications that go out every month as well, where we remind people of our values, our ESG pillars, and how we all need to play our part in delivering them."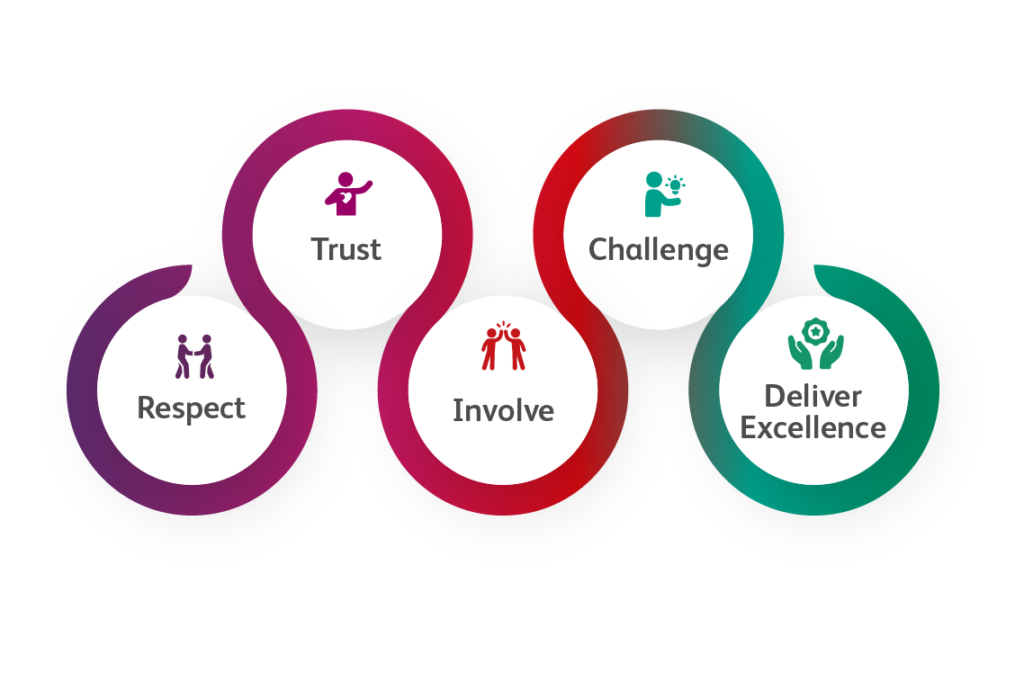 Paul explains that the business is often expected to define its culture in bid proposals, particularly for central and local government.
"They want to know how the organisation is run," he comments. "Things like how we embody staff collaboration, how we ensure that employees are well looked after and happy in their work; Our People and Culture is another of our key ESG pillars."
Increasingly, he adds, clients are looking to partner with service providers that share their values. This is also true of Pinnacle, which recently purchased a new FM business, AM Services Group, on the strength of its culture.
"They were very similar to our own values," he says. "It was evidenced in their workforce, who embed those values in the way they work and deliver services. And we also want to partner with clients and organisations that share our values, or at least have similar values to ours."
Significant opportunities
Paul adds that, after several years of growth, Pinnacle is now "on the cusp" of some significant opportunities – including larger contracts and central government framework agreements.
"We're bidding on a number of opportunities with central government in various sectors, some of which we haven't necessarily operated in ourselves before," he comments. "But we have the experience to be able to operate in those fields."
With bigger contracts comes further growth – and, inevitably, more carbon. Over the last two years, Pinnacle's workforce has grown from 2,200 to just short of 4000.
"That means our carbon footprint is growing as well," says Mr de Kock. "But what's great about the report is that, although we've grown so much, our carbon footprint is still coming down on a per-million pounds of turnover level, and also on a per-employee basis.
"That's why you need all these different metrics – to be able to show that we are still heading in the right direction. And that yes, carbon did go up, but there are very valid reasons why."
Indeed, while new projects, new acquisitions and an influx of new employees led to increased emissions, Paul explains that Pinnacle's carbon footprint had begun to decrease by the end of the financial year. Now, the business is striving to achieve net zero direct emissions in 2025.
While Paul admits that it "still has a long way to go", the 2022 impact report outlines several projects developed to support this goal. Among them is the electrification of Pinnacle's growing vehicle fleet – around 85% of which belongs to the FM side of the company.
Supply chain issues have hampered these efforts to electrify, while ensuring that each of Pinnacle's depots is fitted with the correct charging infrastructure poses a unique challenge. Nevertheless, it has made good progress, and is currently awaiting the delivery of 120 electric vehicles.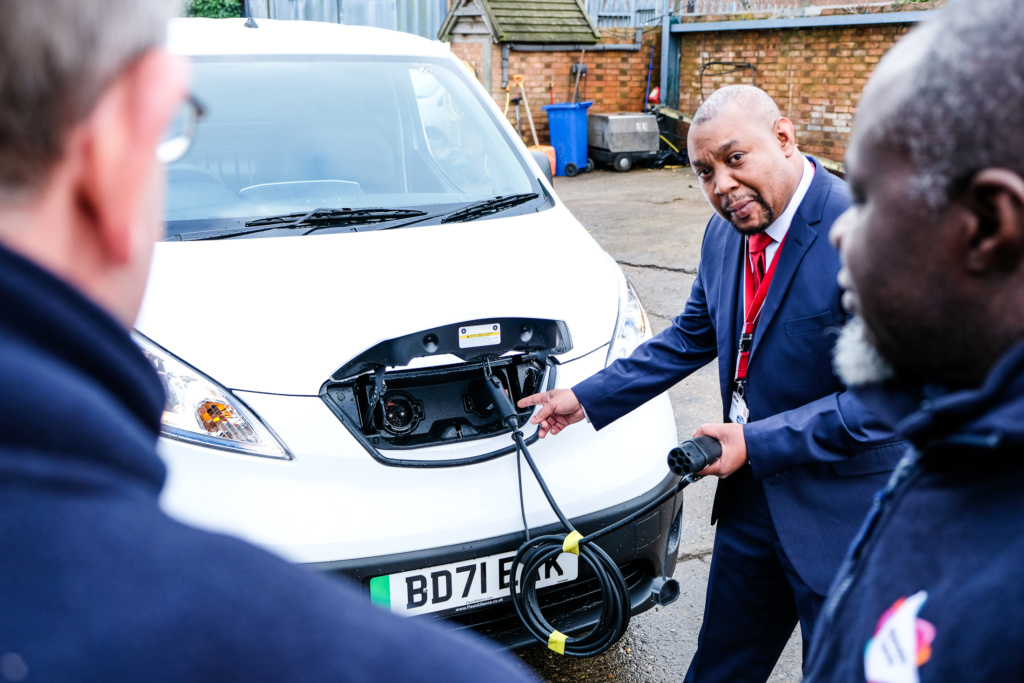 "Because these are large orders, we were able to go directly to the manufacturer rather than working through a middleman," Paul says. "And we're also bringing our fleet management in-house. We've recently brought on a fleet manager who can help us with this whole transition, and the installation of EV charge points.
"They will ensure that we've got a fleet that is fit for purpose for our organisation and has the right accreditations, as well – because again, we're seeing a lot of requirements now from clients for vehicle fleet accreditations."
By bolstering its in-house capabilities, Pinnacle hopes to remain agile, adaptable, and in control of "things at a micro level."
Ultimately, Paul is optimistic about Pinnacle's ESG strategy, and hugely proud of the business's first impact report.
"The report itself is very positive, in that we have been able to produce it, and back it up with really good evidence and statistics," he concludes. "But the key to this is having access to good data; without good data, we cannot produce reports like this, and we cannot ensure that we are futureproofing our business."